How the Pacific Northwest Is Changing, in 7 Photos
In his new photo book "Errors of Possession," adventure photographer Garrett Grove documents the region's shifting industries and culture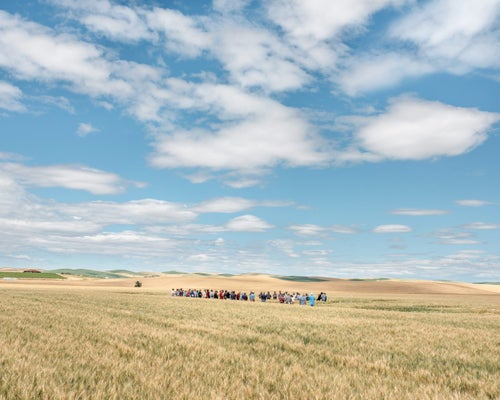 As the 2016 elections brought our country's social and economic divides into the national conversation, photographer Garrett Grove, 38, found himself driving back and forth between eastern Washington and British Columbia for work. Grove is a career outdoor-adventure photographer whose shots of skiers, cyclists, and other athletes have appeared in many magazines, including this one. But on these drives, he started noticing a new kind of subject around him. He began pulling over to take photos of the rolling hills of the Palouse region and the commercial apple orchards around Wenatchee, and he spent time welding his camera in farming and factory towns. He wanted to highlight the industries, people, and places that seemed like they were being left behind.
Grove recently collected photographs from his rural project in the Northwest to create the book Errors of Possession. He characterizes it as a visual representation of the region's landscapes, livelihoods, and connections to the American dream. "I was enamored with what's happening in America," Grove says, "because it seems so transitional. It feels like there's a lot of displacement, and it's a weird time economically."
Photo: Here, farmers and scientists gather in the Palouse, near the Washington-Idaho border, to discuss the coming year's crops.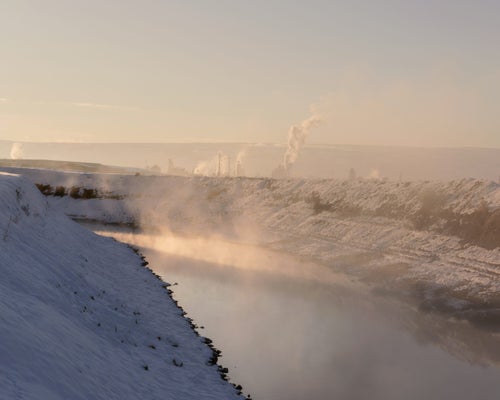 As traditional industries wane throughout the Northwest, Quincy, Washington, has become a hotbed for data farms (seen in the distance in this photo) because electricity there is cheap.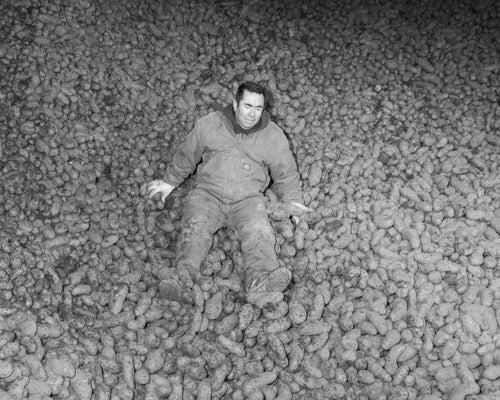 The Northwest is still home to food farms, like this one where potato grower José, pictured above, works. Grove drew inspiration from renowned 20th-century portraitists like Dorothea Lange and Walker Evans, who captured the gritty reality of life during the Great Depression through black and white photographs.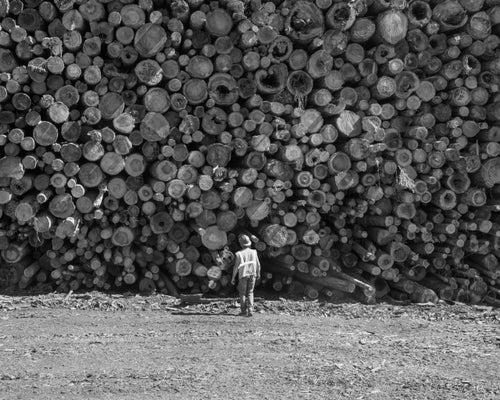 A logging operation in Clarkston, Idaho, near the Snake River. Grove was fascinated by the big industries that sustain rural economies.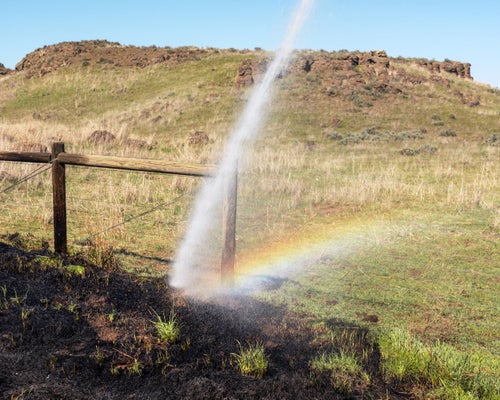 Outside a school in Benge, Washington, population 57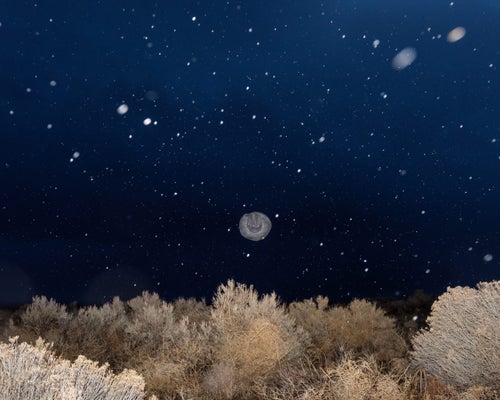 Grove was in the Steen Mountains of southeastern Oregon during the Bundy standoff in 2016 at the nearby Malheur Wildlife Refuge. The nation's perception of the American West was on his mind, so he found a cowboy hat and tossed it up into the snowy air to see what would happen.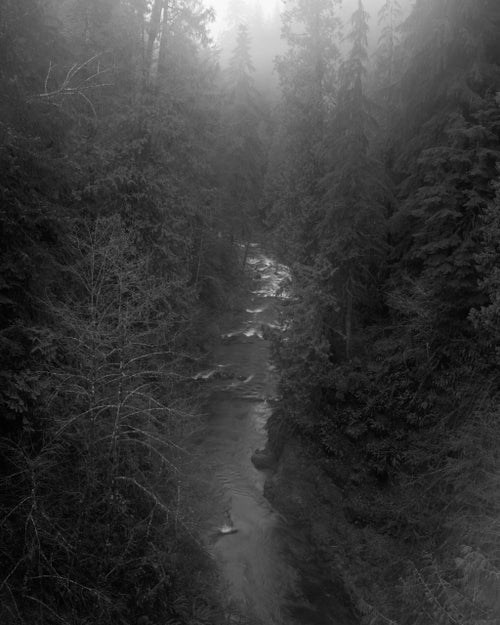 This photograph was taken at Rainbow Creek, outside Forks, Washington, on the Olympic Peninsula. Grove wanted to capture the relationship between humans in nature in the rural Northwest: in an increasingly polarized political landscape, the physical landscape felt, to him, like a connection point.