In Photos: An Outdoor World Emptied by the Pandemic
Notoriously crowded beaches, national parks, and other classic travel destinations are now vacant and quiet. See the difference in these before and after COVID-19-shutdown photos.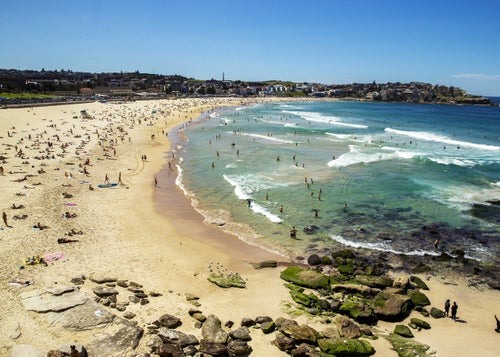 With nearly three million visitors each year, Bondi Beach in Sydney is known for its crowds. Hundreds of people flocked to Bondi on March 20, a week after Australia issued a ban on outdoor gatherings of more than 500 people. In the face of the COVID-19 pandemic, the country's health minister called the scene "unacceptable."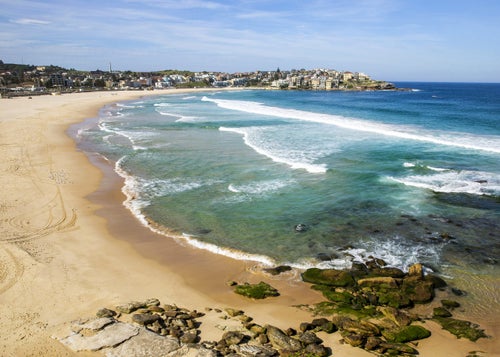 In response, Australian officials closed the beach the next day. The popular shoreline was deserted on March 22.
---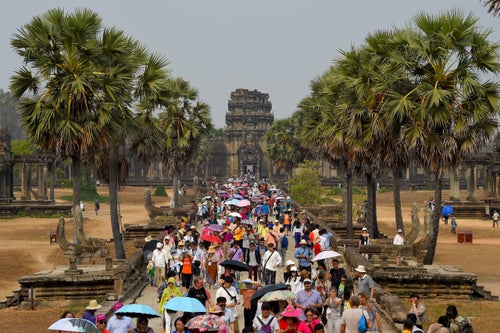 On March 16, 2019, in the Siem Reap province of Cambodia, masses of people explored Angkor Wat, one of the most popular sacred sites in the world. The Hindu-Buddhist temple sees more than two million tourists annually, about a third of all travelers to the country. Despite strict rules on where to walk, the monument has suffered from foundational damage due to visitor traffic.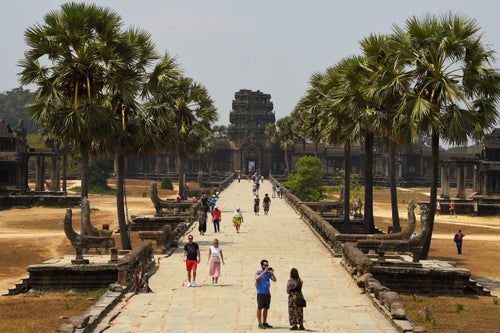 Nearly one year later, on March 5, 2020, Angkor Wat saw only a few visitors, as social-distancing guidelines began to discourage people from traveling. This peak season (April to May) has experienced the lowest visitation on record, despite remaining open. In late February, Prime Minister Hun Sen announced a four-month tax break for hotels and other types of accommodations in Siem Reap to help mitigate the devastating losses.
---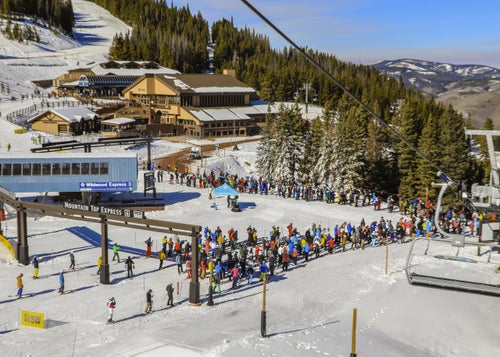 Colorado's Vail Ski Resort is one of the most popular places to ski and snowboard in the U.S., with more than 1.5 million visitors each year. The resort saw a busy opening day on November 15, 2019, when it also debuted new trails.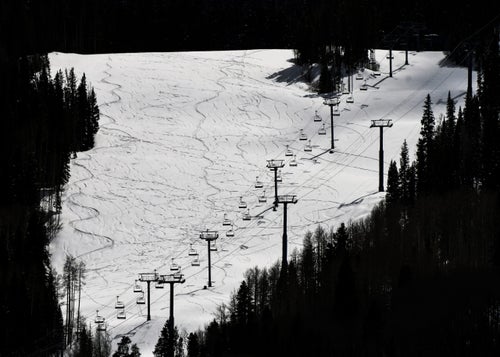 A season cut short wasn't just a disappointment for skiers hoping to get in some last spring runs. U.S. ski areas suffered financially when, on March 14, most closed early for the season to inhibit the spread of COVID-19, missing the influx of spring-break travelers. The lines down the mountain indicate that backcountry skiers have replaced the lift crowds, which presents the dilemma of possible increases in accidents that require a search and rescue in remote areas, potentially putting additional stress on health care systems.
---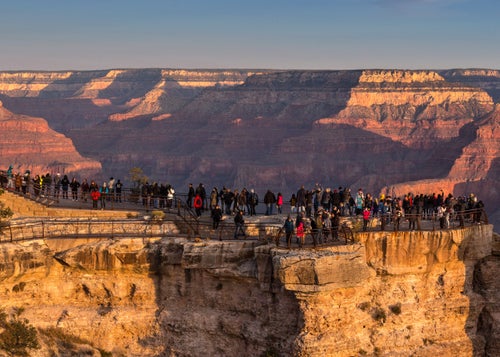 With nearly six million visitors in 2019, the Grand Canyon in Arizona is the second most visited national park in the nation. Mather Point, which provides a spectacular view of the South Rim, attracts crowds of people vying for a chance to look out over the gorge, as seen here on November 11.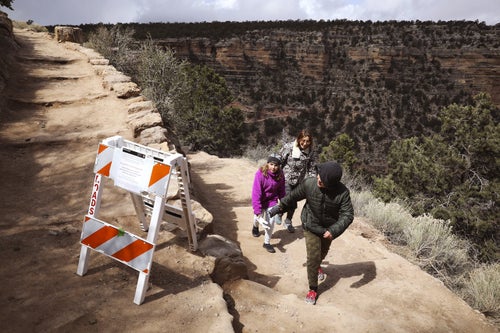 A family hiked up Bright Angel Trail in Grand Canyon National Park on March 27, just days before the park officially closed on April 1, after an employee tested positive for the novel coronavirus. Despite urgent calls to temporarily shutter the parks, the National Parks Service has not shut down all of its locations.
---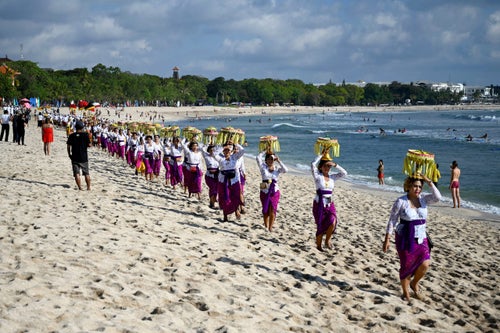 The ceremony of Melasti drew many to Kuta Beach in Bali, Indonesia, on July 28, 2019. They were there to observe the Hindu ritual, in which the ocean washes away the impurities of the human body. Kuta is Bali's primary resort town and is often busy with tourists.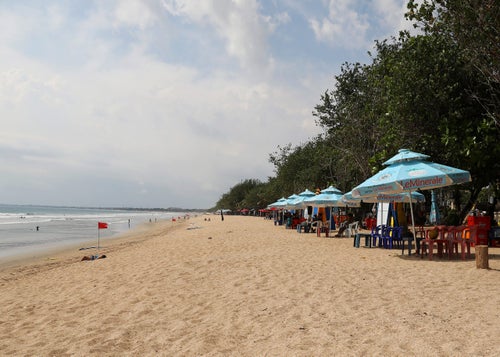 Tables and beach chairs were uncommonly empty as just a few visitors enjoyed Kuta Beach on March 21. By April 1, only four international flights were operating out of Ngurah Rai International Airport, a 95 percent drop from the same time last year. ABC News recently reported that, according to the Indonesian National Organisation for Tours and Travel, 80 percent of the island's residents depend on tourism for their livelihoods.
---