First Impressions: Spot's New Satellite Messenger
With the X, the company refreshes its flagship device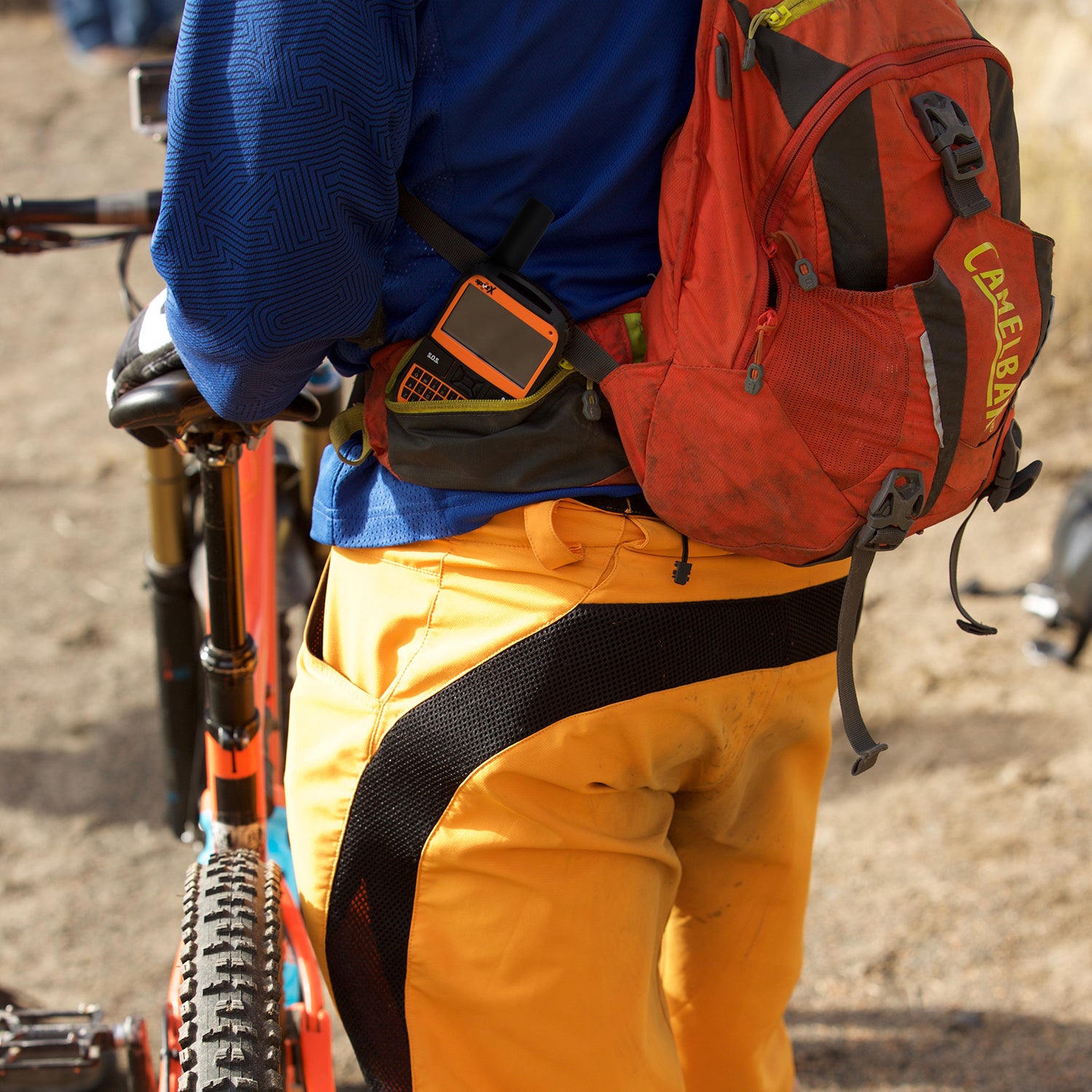 Courtesy Spot(Photo)
Heading out the door? Read this article on the new Outside+ app available now on iOS devices for members! Download the app.
On Thursday, satellite-communication pioneer Spot announced its first new model in five years. Dubbed the Spot X, it brings the company a little more up to date in an increasingly flooded market.
Looking like a beefed-up Blackberry that grew an antenna, the Spot X is chunky. But it delivers on most of the functionality you'd expect from a device its size, with a 2.7-inch screen—black-and-white though it may be—and a Qwerty keyboard. Chief among the X's features are two-way satellite text messaging and e-mail (a first for Spot), an SOS function that notifies GEOS International Emergency Response of your location and allows you to directly message with the service, the ability to check in with select contacts at the push of a button, and GPS tracking via Google Maps. You can also post to Facebook and Twitter directly from the X.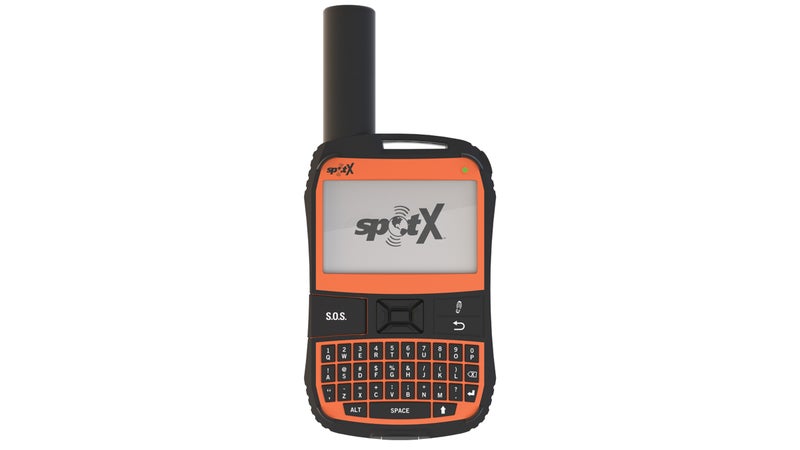 That's all fairly standard for satellite messengers today. The most noteworthy development is that each Spot X has its own registered U.S. phone number. That means you're reachable via text should anyone need to get in touch with you. That's not the case with something like a Garmin InReach, which displays a different number on every string of texts.
What else would we like to see? Downloadable maps, for one. With the X, you have to plan your route beforehand or bring along a paper map. Of course, with a built-in compass and Spot's excellent tracking capability, you should be able to find your way to and from that route using the waypoints logged by the device. (Choose from every 2.5, 5, 10, 30, or 60 minutes.) Friends and family can track your progress on Google Maps via the company's website. That said, with, say, Garmin's InReach SE+, you can view your route on-screen as you go. Weather updates would be nice, too.
The X has a leg up on the Garmin when it comes to battery life. It'll last, on average, ten days when tracking at ten-minute intervals, while the SE+ is good for a little over four. (The SE+ also has a color screen and, thanks to the added functionality, more processing going on.) For gram counters, the X tips the scale at seven ounces. The InReach SE+: 7.5 ounces.
The Spot X retails for $250 and requires a service plan (from $20 a month). That price for the device is hundreds of dollar less than many models out there. You don't get quite the feature set; if you're someone who'd use a satellite messenger more than occasionally, it might be worth going all in on a device with a fuller range of functionality. But the X is a good middle-of-the-road sat-comm option for someone who heads out on the occasional long backcountry trip and just wants to be reachable if folks back home need to get in touch. 
Lead Photo: Courtesy Spot