The Athlete's Guide to Bone Broth Soup
Guess what? The latest trend food has been at aid stations for decades, and for good reason. Broth is packed with muscle-boosting minerals and sodium for post-race recovery. Here's why, and when, to drink up.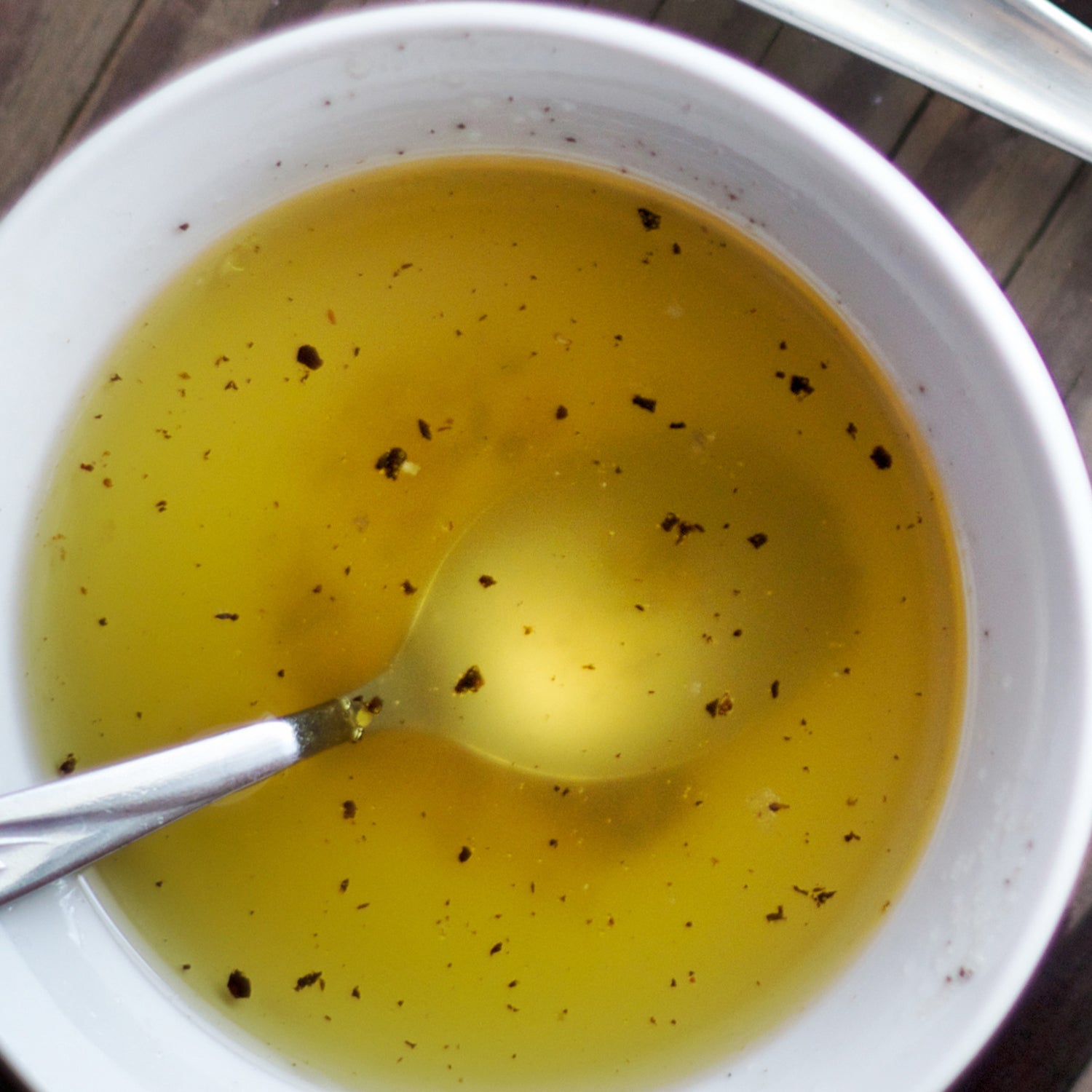 Erin K. Handley/Courtesy of Hart(Photo)
Heading out the door? Read this article on the new Outside+ app available now on iOS devices for members! Download the app.
As with all things Paleo-centric, what's old is new again. First there were stories about coconut oil and butter making a comeback. Now it's soup. Long touted as a tool to help fight illness and inflammation, bone broth—a basic soup made with animal bones, among other ingredients—is trending among the smoothie-drinking, health-conscious crowd as a restorative miracle potion. But endurance athletes have been sipping stock for centuries. 
"Homemade bone broth is an excellent source of minerals, like calcium, phosphorus, magnesium and potassium, in forms that your body can easily absorb. It's also rich in amino acids, collagen and anti-inflammatory compounds, like chondroitin sulfate and glucosamine," says sports nutritionist Melissa Hartwig, author of It Starts with Food and co-creator of the Whole30 diet. "These nutrients improve digestion, aid in muscle repair and growth, reduce joint pain, promote a balanced nervous system, and strengthen the immune system."
Granted, some nutritionists argue that many of the health claims surrounding bone broth aren't backed by research, such as stock having anti-inflammatory properties or helping with GI issues; however, one undeniable benefit is the presence of extra minerals, such as calcium and magnesium, which are important for bone health and muscle function, and are not naturally bountiful in the dairy-free Paleo diet, says Leslie Bonci, director of sports nutrition at the University of Pittsburgh Medical Center's Center for Sports Medicine.
Another nutritional bonus is its high sodium content—good for athletes training for or participating in a long-distance race. 
"There's a reason broth is served at aid stations during the run portion of an Ironman triathlon," says sports dietitian Lauren Antonucci. "Toward the end of a race, you've lost a lot of salt from sweat and need to replace it in order to prevent muscle cramping and dizziness, but keeping up with your sodium intake is hard, especially because you're sick of consuming so many sweet, sugary things, like gels and sports drinks. Sipping some broth at that point could play a role in maintaining your fluid balance," Antonucci says, because sodium helps the body retain fluid. 
One study found that athletes prefer savory over sweet tasting foods later on in an ultra-endurance running event, making broth a no-brainer choice for tired competitors. It doesn't matter if it's warm or cold, organic, veggie, chicken or beef—so long as it contains plenty of sodium, it will help you, Antonucci says.
Just remember that a little goes a long way: One four-ounce serving provides at least 200mg of sodium, on average, which is more than three times the amount in a packet of regular Gu. "Consuming just a sip or so at a time [every hour or so] is sufficient," says Antonucci. "If you know you're a salty sweater, you could take in a bit more, but in general, broth is something that you won't need unless you're going to be active for multiple hours at a time." 
And don't forget to accompany it with additional fluids, foods, and electrolyte replacements, like sports drinks, water and gels, chews, or bars when you're racing, says Bonci. "If broth was your only source of fuel during a prolonged activity, you wouldn't be consuming adequate amounts of carbs or calories." 
Endurance athletes looking for broth's sodium kick can buy boxed veggie, chicken, and beef stock at any grocery store, though some broth pundits would argue that the boxed stuff doesn't impart the same health benefits as homemade stock. You can order homemade bone broth online or make your own with Hartwig's easy recipe:
The Ultimate Bone Broth Recipe for Athletes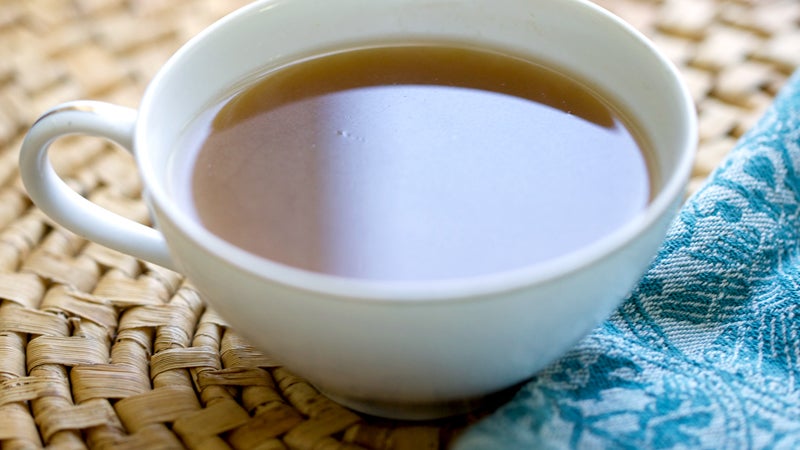 Ingredients
4 quarts water
1 teaspoon salt
2 tablespoons apple cider vinegar
2 large onions, unpeeled and coarsely chopped
2 carrots, scrubbed and coarsely chopped
3 celery stalks, coarsely chopped
1 bunch fresh parsley
2-3 garlic cloves, lightly smashed
2-4 lbs. meat or poultry bones
Place all ingredients in a large pot on medium-high heat, or in a large slow cooker set on high. Bring to a boil, and then reduce the heat to low and simmer for 12 to 24 hours. Strain the stock through a fine mesh strainer into a large bowl and discard the waste. Let it cool, and then place the bowl (uncovered) in the fridge for several hours, until the fat rises to the top and hardens. Scrape off the fat with a spoon, reheat your broth and serve. (You can also add leeks, pepper, red pepper flakes, rosemary, thyme, sage and/or ginger.)
Lead Photo: Erin K. Handley/Courtesy of Hart