Can Runners Really Get Struck by Lightning and Keep Going?
Ultrarunner Adam Campbell says he was zapped during the Hardrock 100 trail race this month, but still managed to finish in third place. How is that possible?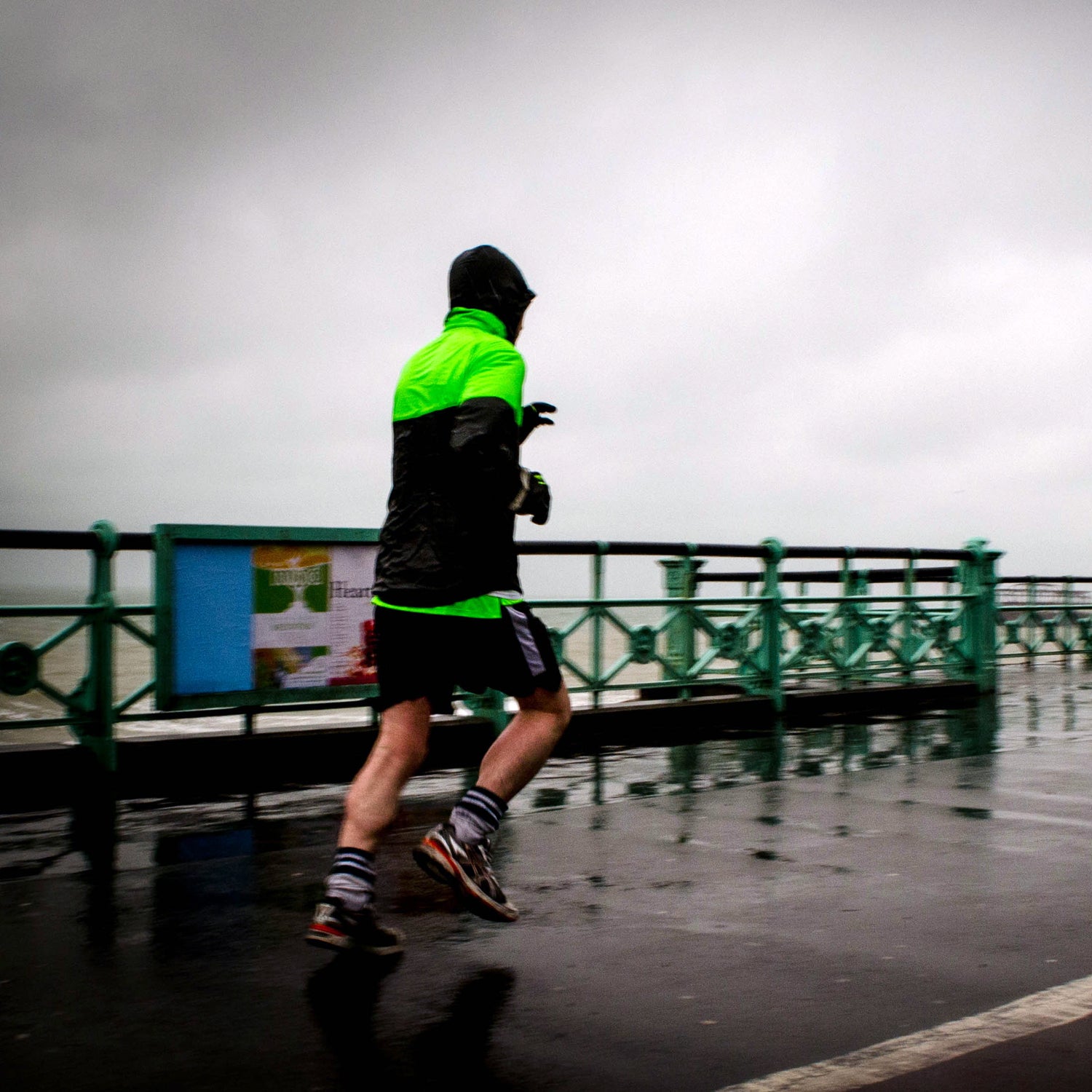 Heading out the door? Read this article on the new Outside+ app available now on iOS devices for members! Download the app.
The curious case of Adam Campbell and his pacer, who both say they felt a jolt of electricity at about the 60-mile mark of Silverton, Colorado's Hardrock 100 trail run earlier this month, is indeed a "crazy story," says emergency medicine physician Bret Nicks, M.D. But, he adds—no offense to Campbell—it's one that's probably not entirely true.
"It would be incredibly unlikely that the individual or his pacing runner were directly struck by lightning," says Nicks, an associate professor at Wake Forest Baptist Medical Center. Direct lightning strikes can cause death or various levels of injury, he adds, including heart and lung damage, cardiac arrest, temporary paralysis, broken bones, superficial burns, eye injury, and ruptured eardrums. Not necessarily things you'd be able to run another 40 miles with, to say the least.
However, that doesn't mean the duo is lying. "It is entirely possible that the lightning struck near the two runners," says Nicks, "and the sensation felt may have been lightning splash effect from the strike location, which can have variable effects on the body." A splash would be a much smaller discharge branching off from the original, so far less intense.
Indeed, Campbell says the lightning strike fried his headlamp, and his pacer says he felt a "twinge of electricity," but the two were otherwise fine. In that regard, they're lucky: a few hundred miles away in Rocky Mountain National Park, two hikers were killed by lightning strikes the same day, and several others were injured.
And while there have been reports of people surviving lightning strikes while riding a motorcycle, backpacking, and boating, to name three recent examples, none of these victims were in any shape to continue their activities afterward. 
This brings us to a quick public-service announcement. Want to make sure this doesn't happen to you? Your best protection, obviously, is to stay indoors if a storm is brewing—especially if you're at high altitude, near open plains, or in other areas known for violent storms and lightning strikes. 
Bottom line: A direct lightning strike will most likely incapacitate (or worse) even the fittest of athletes, while an indirect strike may or may not have much of an effect. To avoid both, play it safe when considering any outdoor exercise in potentially stormy conditions.
Trending on Outside Online