Patti Catalano Dillon Becomes Head Coach of Wings Elite Team for Native Runners
The Mi'kmaq runner and former world record holder will direct this program for elite Indigenous athletes, honoring both athletic talent and cultural heritage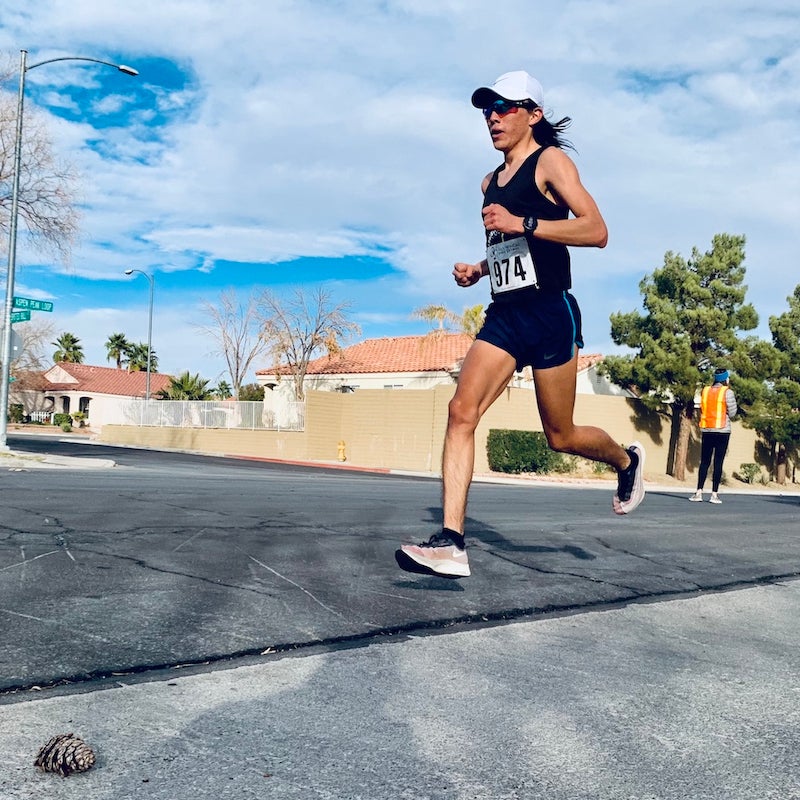 Heading out the door? Read this article on the new Outside+ app available now on iOS devices for members! Download the app.
The nonprofit organization Wings of America has been supporting Native youth in running for decades, and now it has launched an elite team. The Wings Elite Program for Native athletes is the first of its kind, and Patti Catalano Dillon has been appointed as the team's head coach.
Dillon, a pioneer in women's running who is Mi'kmaq, has long wanted to see an elite team of Native runners. "It's a dream come true," she said. "I've been waiting decades for this. Decades!" She has been a member of Wings of America's board for the past few years.
In 1980, Dillon became the first American woman to break 2:30 in the marathon. She is a three-time Boston Marathon runner-up and held multiple American and world records. She was one of the first American women to sign a contract with Nike. And she is the first Native woman to do all these things.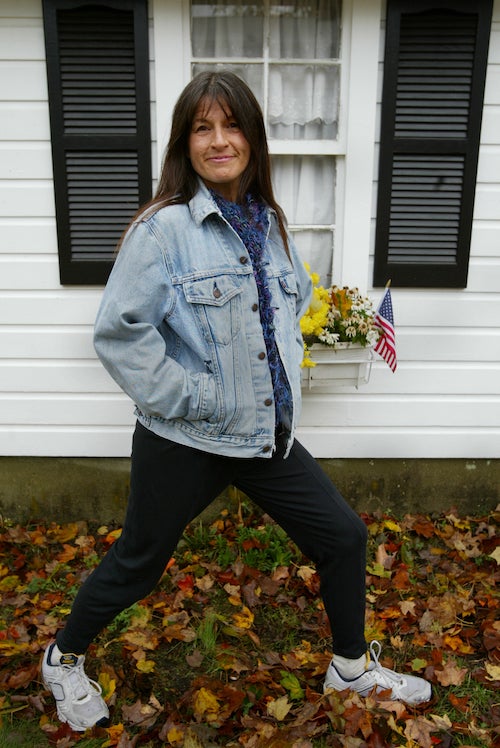 The Wings Elite Program's first professional runner is Santiago Hardy, a former Wings National Team member who is Diné. He has moved into the program's home base, a building Wings purchased near the mouth of Tijeras Canyon in New Mexico. The program will sponsor more athletes in the future, as it identifies promising runners who meet the program's standards.
"For as long as I can remember, Wings has been talking about the next Billy Mills, or the next Patti Dillon, or the next Louis Tewanima," says Wings Executive Director Dustin Martin. "But anyone who knows competitive running understands that caliber of athlete, in this day and age, is not really fostered without a very concerted investment and effort not only from that runner, but from their community."
Martin shares that "in our community, parents and families, first, don't necessarily have a full understanding of the commitment it takes to be a professional-level runner, and second, don't have the resources that others do." But the Wings Elite Program aims to help fill that gap.
Running is central to many Native cultures. Although these cultures and practices vary, the elite team offers "a training program and a community for elite-level Native runners that really honors their heritage and their history and the communities that they come from and is sensitive to that, in a way that allows them to take part in their culture and traditions and have it be seen as a way to bolster their competitive prowess," Martin says. "Non-Native teams and non-Native coaches sometimes see that as a distraction or as a detriment to what an athlete can achieve."
A Holistic Approach
"I'm coaching not to just get an Olympian or something like that. I'm really coaching the whole person," Dillon says. This includes things like breathing exercises, meditation, and "educating the athlete to be healthy from the inside out."
Dillon has been coaching Hardy since the summer. Because Dillon lives in Connecticut, most of her coaching will be through Zoom and text. But her coaching is responsive to the athlete's needs. "I just don't write out a program and say, OK, here, do this for the next month," she says. "It's more like a week at a time." Then, she says, "It's like, see how you feel. What's your pulse? Any aches or pains? This is what we need to do."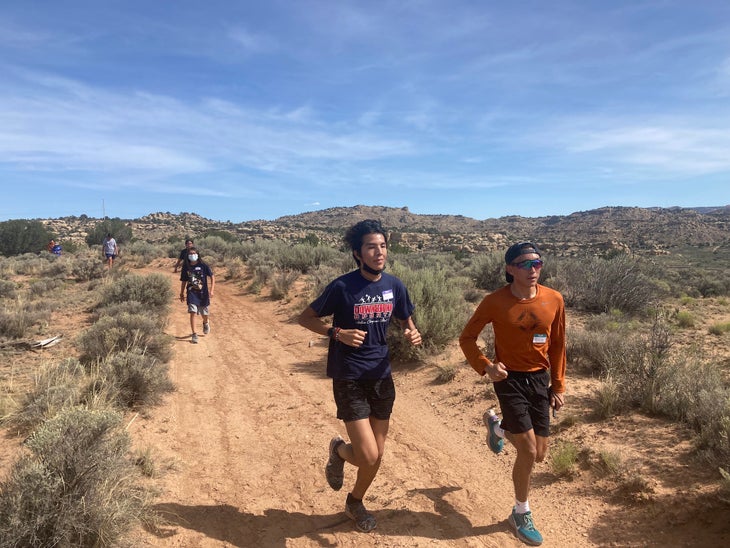 She's a believer in building general physical fitness through activities like rock climbing, rope climbing, and trail running. "I think what people miss is it's more than just running hard or packing in the miles," she says.
Dillon's approach makes her a good fit for this elite team, Martin says. "Obviously, she understands what it takes and what is necessary, not just physically but mentally and spiritually, to be a world-class runner. But I think her intuition as a runner and as a coach, as I've gotten to know her since 2016, just really sticks out to me. And the way that she listens and pays attention to her athletes is just second to none," he says.
"This is a fledgling project," Martin says. "With that in mind, we're not trying to hurriedly create a champion in a matter of months. We understand that this is going to take years, so her philosophy of training, when it comes to slow and calculated builds, makes sense."
The Wings Elite Program is building community around this team. Hardy helps out with a Wings youth program twice a week. "The kids love him to death," Dillon says. "And that's really good for his spirits, to be able to mentor the other kids, and have the kids see we have a pro athlete."
Martin agrees. The elite athletes' involvement in helping "lead games and just fun movement for other Native youth twice a week provides an intangible source of inspiration and encouragement that certainly not all elite athletes are concerned with or get the opportunity to engage in," he says.
RELATED: What We Can Learn from Indigenous Runners
Some coaches might see the extra time an athlete spends on their feet leading youth programs as, "'Well, you're skimping on rest, or you're not doing what you need to be doing to recover.' But the philosophy of Patti and the philosophy of our training group really would say, no, that provides a spiritual and a moral strength that is more important," Martin says.
Outside of Hardy's running, Dillon asked him to watch inspirational movies and attend high school cross-country meets, she explains, "because you see these kids just run. They try, and it's new to them, and they finish, and they look at you like they went to a place they've never been before."
In the long term, Dillon would like to see camps for Native Americans that are similar to those of elite runners in Kenya and Ethiopia. She drew parallels between the ways running fits into these different cultures.
Along with nurturing promising Native athletes' talent, Martin says a long-term goal is "coalescing and rebuilding the network of Wings runners and former national team members to provide support for these young talents," Martin says. This includes "connecting them with former Wings runners and people within our support network all along the way, so that when they are done with competitive running, they feel empowered in a job or a career that they've been introduced to through the help of the Wings network."
A Running Pioneer
As a coach, Dillon wants to cultivate the love of running that she found in an unlikely place when she was 22. It began in a cemetery, where she tried running laps for the first time and made it nearly 7 miles. Although she was in pain, she had never felt anything like it, and she was hooked. She won the first 5-miler she entered. Then, when she signed up for her first marathon, it seemed so daunting that she felt compelled to say goodbye to her family.
Dillon explains that her family was not a hugging family, so she went to her little sister Maureen and asked if she could hug her. Dillon recalls, "She said, 'Yeah, sure.' And I said, 'I'm gonna do a marathon.' 'What's a marathon?' 'Oh, it's a race, and it's 26 miles.' 'Why are you doing that?'  'I have to.' And she said 'OK.' I looked right at her and said, 'Just to let you know, I may die.'"
Dillon laughs while remembering it now, but she was serious at the time—she thought she might die of a heart attack, but she had to do it. "It was like a quest or something," she says.
"But I didn't die. I won," she says. She won her first-ever marathon, the 1976 Ocean State Marathon in Rhode Island.
In recent years, Dillon has been coaching individuals privately. She once coached high school runners, and about 15 years ago, she formed a team for homeschoolers, including her daughter and son. It grew to 65 kids and was the first homeschool running club in the country.
She would tell the kids: "You earn it, you own it. And what you get, nobody can take this away from you," she says. "That's what I got out of it the first time I ran." And ever since, running has been her lifeline.
Dillon's mother was Mi'kmaq and raised her not to identify as Native, so she didn't until later in life. She also realized later, after talking with her daughter, the generational trauma she carried, including seeing her mother beaten regularly.
A movie about Dillon's life is in the works, with filming starting next year. "I'm hoping that when I share my story, when the movie comes out, that they will see I'm no special talent, but I did it. And it was out of sheer will and then determination. And then I broke through to something, and it was wondrous," she says.
Dillon wants people to see that breakthrough and be able to "parlay it into other things—it doesn't have to just be sports," she says. "If I can help with Native American women, because a lot of us are traumatized, and we carry it on from generation to generation, then so be it. That would be great."
Last year, Dillon tried to offer coaching to Native Americans who wanted to make it to the Olympic Trials. She received some interest from potential athletes and sponsors, but it didn't pan out. So she kept coaching her private clients. And when she was chosen to coach the Wings Elite Program, it felt like what she had been waiting for.
"I feel that her contributions to the sport, and especially Native country's awareness of her contributions to the sport, are still very unsung," Martin says. "And I hope that with her serving as coach, all of us will be able to appreciate those a little bit more."
Trending on Outside Online