Welcome to a Running Life
No matter your athletic ability, running accepts all and keeps giving for a lifetime.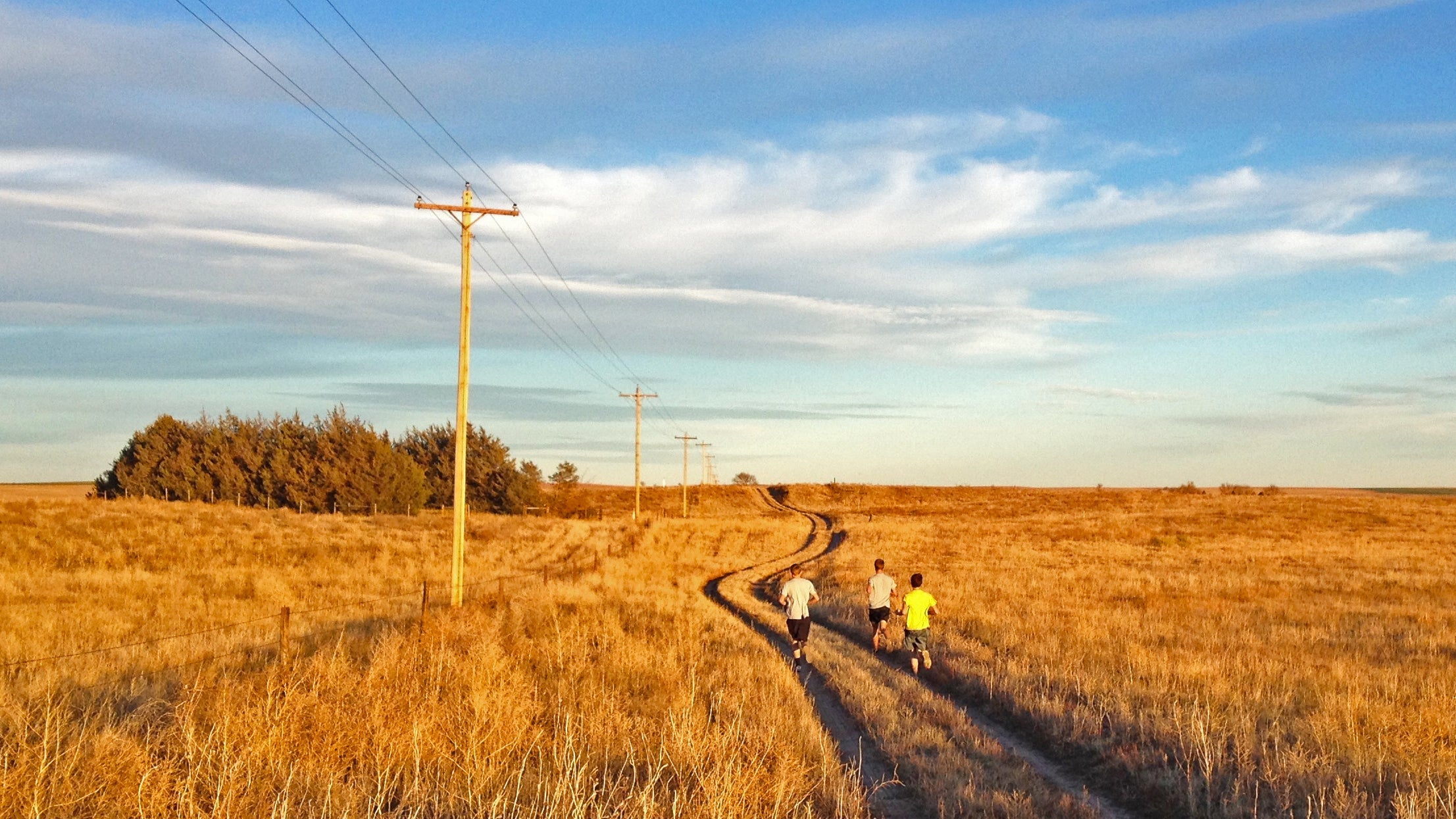 Heading out the door? Read this article on the new Outside+ app available now on iOS devices for members! Download the app.
He sits in the back of the classroom, partially hidden, alert, as if poised for flight. He is a freshman, yet has the body of a middle-schooler: small, skinny, unathletic. He went out for football, basketball, soccer and baseball in grade school and junior high, sat on the bench a lot and won awards like "most improved" and "unsung hero." So it is that he is here, trying out for cross country.
In his face I see the questions, the longing: Can I fit in here? Can I contribute, earn respect? Could I possibly get good at this? Is it too much to hope that I might become a champion, a hero?
He's come to the right place. He'll find that running rewards his discipline like no other sport has before. His persistence and passion will pay off and he'll evolve into a competent, confident competitor, like the group of upperclassmen who now sit in a huddle off to the side. Like them, he'll grow more muscles and develop a rangy athletic air, although he still wouldn't fit in on the football team. In a few years he'll joke comfortably with the others, brag about summer miles and dream of going to state.
He may become a star, as they emerge from some of the most unlikely runners. More likely he'll be a dependable, trusted, valuable member of a team. He will belong.
His current dreams end there, but I can see farther down the road.
He'll get better every year, learning the pleasure of improvement and mastery, so that he'll want to continue even when the structure of the team falls away. And, he'll find that running has become an addiction, a solace, a predictable joy, the best part of his day.
I see him in college, heading out for a night run after hours of study, the pattering of his strides through the dark, quiet campus massaging away tension as ideas fall into place.
I see him the night his girlfriend breaks up with him, charging up hills in a blind rage of sorrow and disbelief. Miles later, he stumbles home, emotions swept away on the tide of effort.
I see that day when his career takes a sideways turn, and, disillusioned with the world's politics and pettiness, he turns his focus back to running, a realm where success is directly proportional to the effort spent.
I can see him circling the track on Tuesday nights, shoulder to shoulder with runners he used to be intimidated by. He's out in the park the next morning, getting in six more miles before work. On Saturday morning, he glides back into the city as it wakes, 20 miles already behind him and legs rolling with mechanical precision.
I see him wandering a finish area in a happy daze after a marathon PR, his goal finally attained, trying to wrap his mind around the athlete he has become.
I see him pushing a jogging stroller, the miles rolling on as his son sleeps.
I see him running through snowstorms and summer heat, along coastlines and in the desert, down city streets and over mountain passes—sometimes with others, often alone, the continuity of his stride cutting through changing jobs, homes, relationships.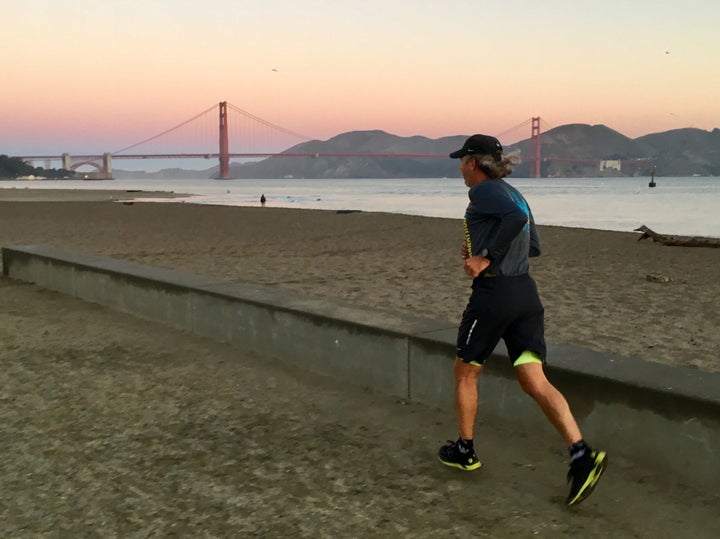 I see other finish lines, piling up year after year as seasons speed by. He has good races and bad. He slips farther back in the pack and starts to compare himself to other masters. He beats some whippersnappers still, and takes pleasure in that, but more importantly, he still finds satisfaction in chasing it: finding his limits, touching that spark of eternity that lies at the edge.
I see him leaving his mother's hospital room on the day he realizes she never will, finding himself on a path around a wide bay, running until the rhythm forges a temporary peace.
I see him approaching home at dusk on an autumn evening, his grey hair blowing in the wind and a dog following close on his heels. He's lost track of the miles and no longer notes his times, but his stride is unfaltering and the feeling just as pure as it was 40 years ago during that first cross country season.
I see him giving back to this sport that has sustained him, encouraging others to embark on this lifelong adventure. He stands in front of a classroom full of youth and hope and says, "Welcome to running. You're going to love it."
From PodiumRunner