Finding New Motivation as a Runner
Former elite marathoner Nuta Olura discovers that sometimes finishing a marathon can be as challenging—and rewarding—as winning one.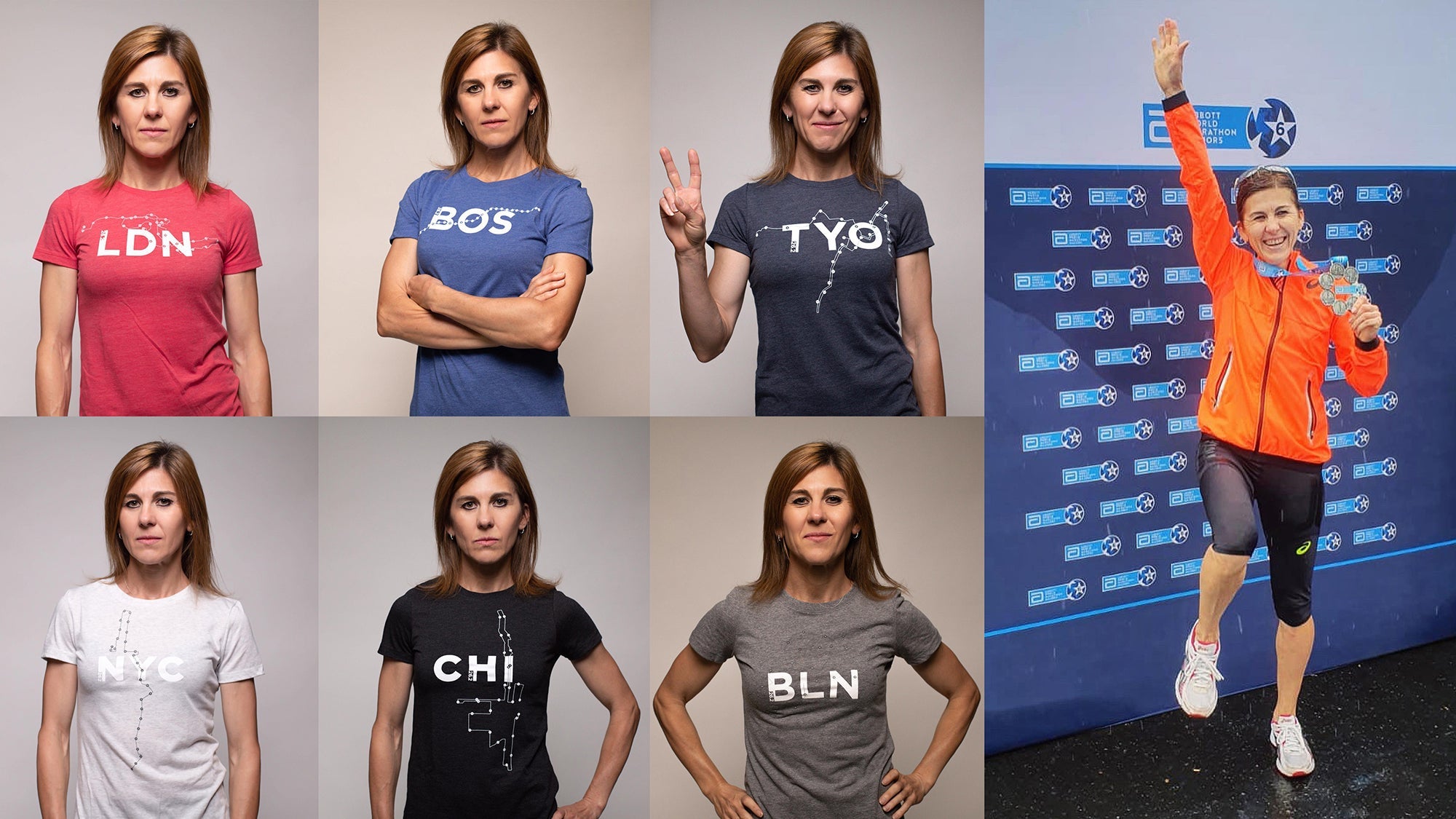 Heading out the door? Read this article on the new Outside+ app available now on iOS devices for members! Download the app.
Nuta Olaru had given up on running more marathons. After all, she had run nearly 50 of them, from her first at the 1993 World University Games—where the 23-year-old Romanian placed fourth despite her longest training run being 8 miles—to the 2015 Boston Marathon, where the now-U.S. citizen topped the master's division with a 2:48:28. She'd won a handful of marathons, placed 11th in a World Championships, 13th in the Olympics, and finished in the top 10 at four World Marathon Majors, her best a 2:24:33 for 2nd at Chicago in 2004.
During the 2016 Boston, however, she failed to finish due to an Achilles injury that had been bothering her on and off since 2013. After Boston, she says, "I tried many times that year to start again, and my Achilles hurt me a lot."
To let it fully heal, she took off a full year. During that time, she started working full time at Roll Recovery in Boulder. By the time she got back to running, she discovered that, with her job and her age, it was hard to resume her former schedule and fitness.
After 30+ years as a pro, she decided she was done racing. "I decided to run for myself, for health," she says. "I ran 3–4 times a week, 8K—not too much."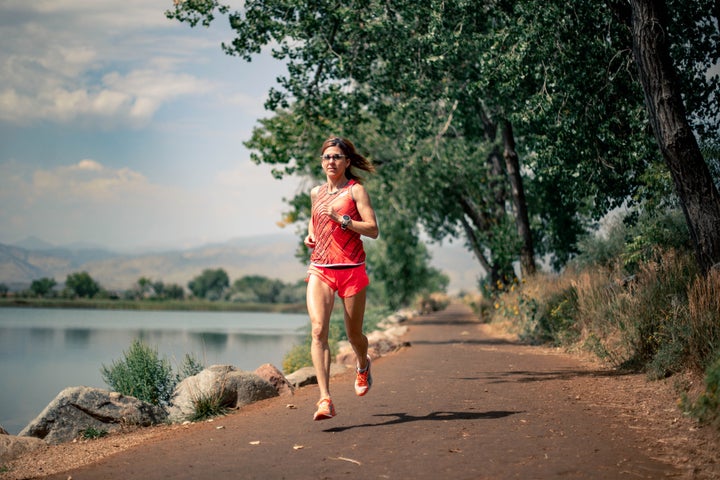 Something to Complete
But then, in the fall of 2018, she heard that fellow Boulder Wave athlete Edna Kipligat had become the first runner to complete all eight World Marathon Majors: the six mass Majors—London, Boston, Berlin, Chicago, New York and Tokyo—plus the World Championships and the Olympic Games.
Olaru had already completed most of the Majors multiple times—a total of 21 finishes—but lacked Berlin for the full set. That got her thinking, and by spring, she asked her agent, Brendan Reilly, if he could see if all of her races qualified, as some were a long time ago—she hadn't run London since 2001. Turns out that the Abbott World Marathon Majors will allow everyone to count any historical finish toward the 6-Star Medal. Three months before the race, she got a number for Berlin and started training again.
Olaru joined a Boulder group coached by former world-marathon-record-holder Steve Jones, but things were different now, as, she was learning the reality of training as an amateur. "I wake up at 5:00 in the morning because I have to meet with the group," she says. "And then after training, I go direct to work all day. It was hard for me, because I started training in the high level, and it is hard to work full-time now—and also for my age."
Still, she built up quickly to 60–65 miles per week; a solid training level, if not near the elite miles she used to do. She started adding in hills and repeats, but found that age was catching up with her a bit there as well. "Now, I don't have speed," she says. "For many years I don't do workouts, so I don't have speed. I know I have a short time [before Berlin], so I prefer to do more volume than speed. I prefer long runs."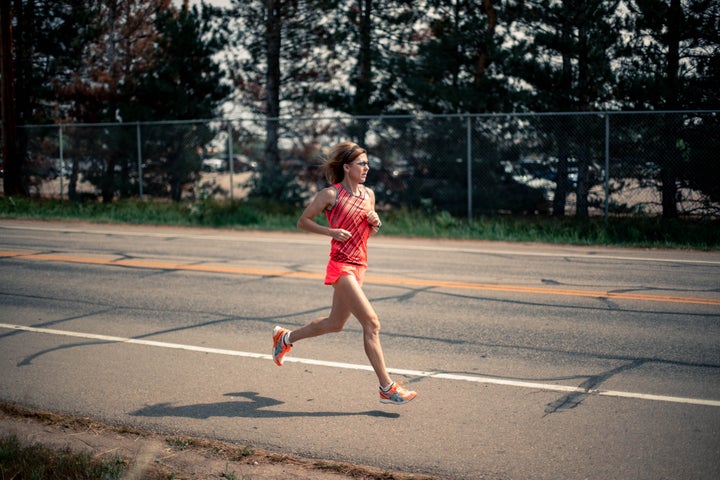 Overdoing It
With growing fitness, however, she found herself falling into old habits and escalating expectations. "It was hard, because, you know, I want to finish this race—but in the same time, I don't think only finish. In my mind, I want to run under 3 hours," she says. "I push hard every, every training. For many years, I don't do training, and now I start again and I push too hard."
Three weeks before Berlin, she had a long run scheduled with the group. "But after a few weeks of hard training—wake up in the morning, full-time job—my body was down. I feel like I want to sleep more that day, and go running later," she says.
She slept in and started her long run at 9:30 a.m., accompanied by long-time Romanian coach and friend Dumitru Pop on a bicycle. Six miles in, her hamstring gave out. She tried to push off with just one leg, but the pain was too much and she had to stop and wait for Pop to get a car and drive her home.
Olaru took 10 days completely off, then tried to run again. A mile and half into the run, the hamstring hurt so much she had to take a taxi home. She got treatments, from acupuncture to electric tens, but, a week before Berlin, she again tried to run, and again made it only a bit over a mile.
"I was 100 percent sure I wouldn't go to Berlin," she says. "Because, my pain was worse—I know I can't finish." As a competitor, she felt it would be worse to drop out than not start.
But, then again, she had the months of training, the early mornings, the long progression runs—and this tear was in the muscle, where, even if she made it worse, it would heal, unlike the more dangerous Achilles injury that forced her out of Boston.
If she could handle the pain, this might be her only chance. Finally, she decided, "OK, I'll try. If I can, good, and if it is worse, I don't care. I'll see. I want to try."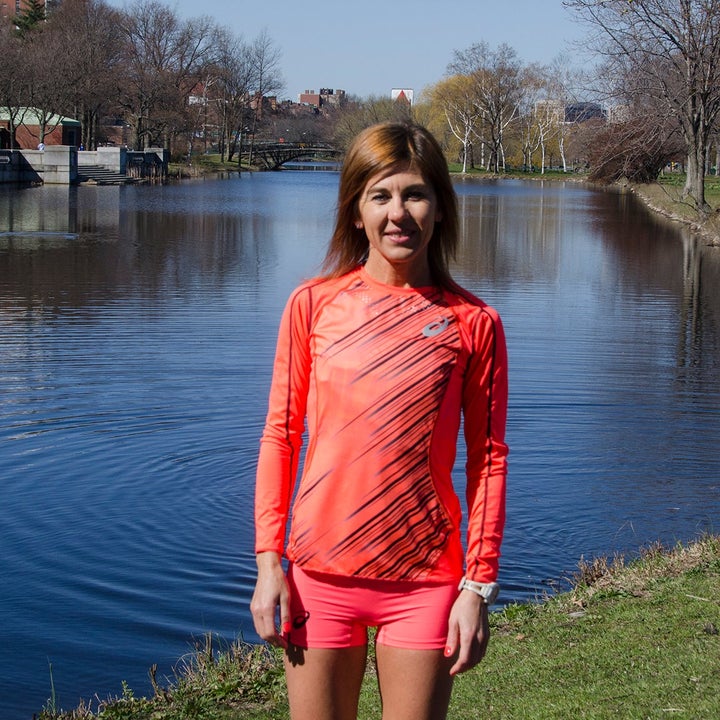 Giving It a Try
Race day, she lined up with a compression wrap on her hamstring, lathered with warming cream. Still uncertain if she could run, having cut short her warm the day before with her friend, Olympic gold medalist Constantina Dita. Olaru, she set off.
"I start to race, and was OK until 5K," she says. "Then, past 5K, I feel strong, strong pain, and I can't run. I stop and do stretching and massage, then try again to run—and I can run."
And so it went, mile after mile. "I feel the pain all the time, crazy pain, but I can resist," Olaru recounts. "I stop many, many times in the race. Every stop, I do massage, stretching. Every step I feel a pain, and I think in my mind, 'OK Nuta, put off the pain. You can do it.'"
It started to rain. She stopped at a medical tent—looking for more warming cream to ease the pain—and they turned her away, reserving their attention for runners in more obvious distress. She kept running.
The mandate quickly became simply to survive. "All the time, was in my mind only to finish. I don't care about time, I don't care about what K," she recalls. "I don't care about anything like in my races. I want only to finish."
And, eventually, she did.
Her time was 3:28:41.
Was she surprised? "Oh my gosh, yes," she says. "I think, after 5K, 'If I can finish around 4 hours, 4 hours plus—its OK.' I don't want to return next year and try again. I wanted to have this medal, because only me and Edna Kiplagat have this medal."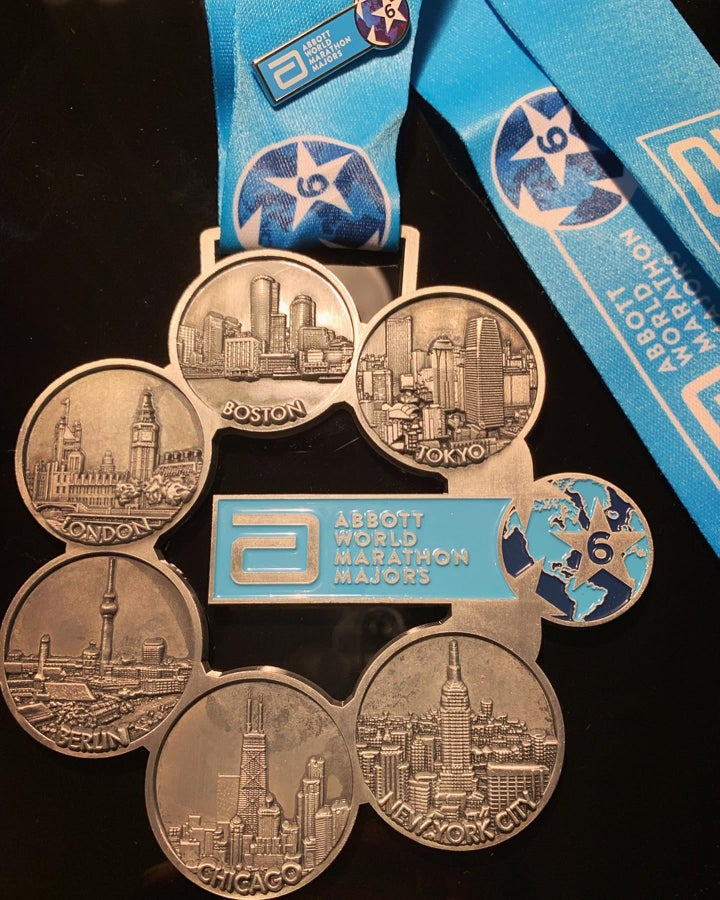 Running with Her Heart
Looking back, it might not have been the wisest decision to run. "Some people might say, 'Be smart, you don't know if you can finish. Do it next year,'" Olaru says. "I wasn't smart, I ran with my heart, I didn't run with my mind."
But, unlike when she was a pro in the past, she doesn't have to worry about rushing recovery. "I can take many weeks without training and without pressure," she says. "Before, when you have injury, you are stressful, you want to finish and recover quickly. Now I can rest one or two months—or however long."
And after that? "This fall, when I got to a bit higher level with my training, I was thinking, 'Why not try Boston next time  or some other marathon,'" Olaru says. "But now, I don't know, I'm not sure."
Whatever she decides, it seems that the run-just-for-health thing might have to wait. "For sure, after my injury heals I want to keep doing the Steve Jones group again—but not push too hard," she says. "I want only to have more training to be fit. Before the injury, I was feeling good in my body. I lost weight and my muscles were fit, like before."
And she's felt that old familiar pull of setting and accomplishing a goal. "If the training is fine, I'm happy to return next year [to Berlin]," she says. "It's the fastest course, I like it a lot. For sure I can run under 3 hours, around 2:50."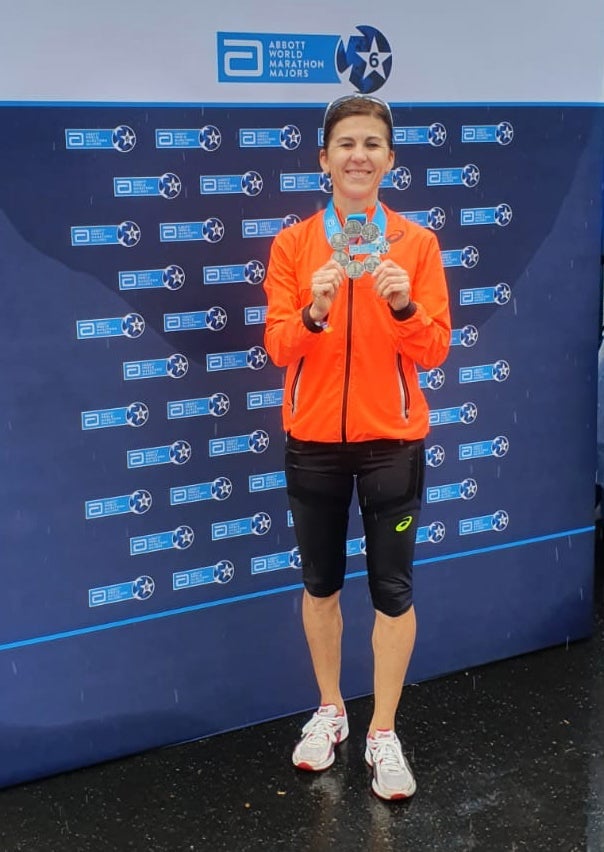 From PodiumRunner