The Most Active States of 2016, According to Strava
Americans ran a lot this year and uploaded to Strava more than ever. Here's how your state stacked up.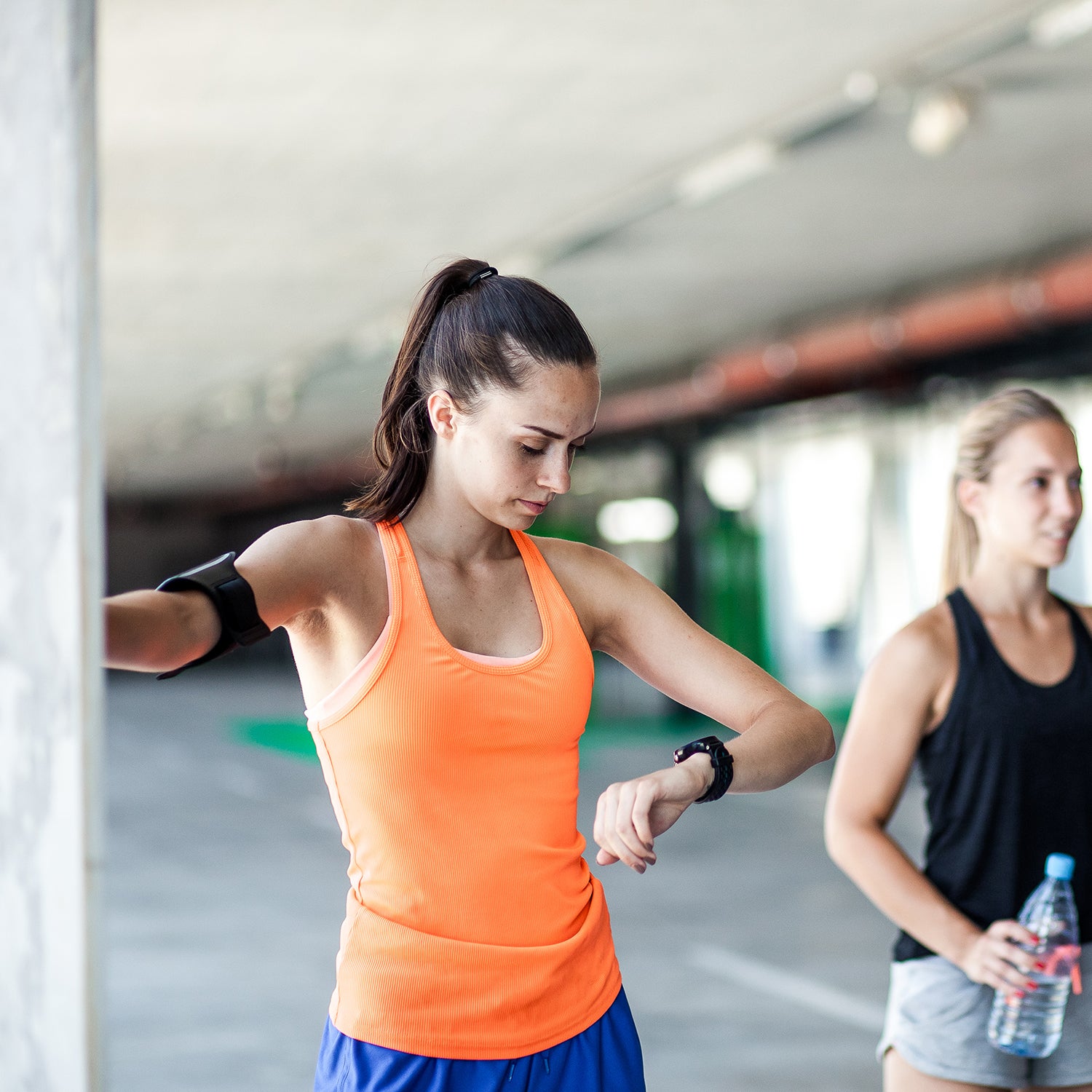 Heading out the door? Read this article on the new Outside+ app available now on iOS devices for members! Download the app.
This year was a great one for fitness. While Americans ate more fat, continued being active late into life, and set jaw-dropping FKTs, they also began using Strava more than ever before: in 2016, the app saw a 46 percent increase in uploaded runs in the U.S. Curious about the breakdown of activity across the country, we reached out to the San Francisco-based company to see how each state stacked up against each other. Who ran the most? Who ran the longest? Fastest? Highest?
Below, we've ranked all the states, along with D.C. and Puerto Rico, according to the total number of runs.
---
1. California
Number of runs: 4,505,541
Average pace: 9:37 (ranking: 40th)
Average elevation gain per run: 275 ft (ranking: 10th)
Average distance per run: 5 miles
Average run duration: 50:40
2. Texas
Number of runs: 1,282,265
Average pace: 9:36 (ranking: 39th)
Average elevation gain per run: 101 ft (ranking: 47th)
Average distance per run: 4.7 miles
Average run duration: 46:51
3. New York
Number of runs: 1,151,551
Average pace: 9:01 (ranking: 4th)
Average elevation gain per run: 152 ft (ranking: 36th)
Average distance per run: 5.3 miles
Average run duration: 49:07
4. Colorado
Number of runs: 913,097
Average pace: 9:43 (ranking: 45th)
Average elevation gain per run: 338 ft (ranking: 45th)
Average distance per run: 5.2 miles
Average run duration: 52:54
5. Florida
Number of runs: 822,158
Average pace: 9:41 (ranking: 43rd)
Average elevation gain per run: 32 ft (ranking: 51st)
Average distance per run: 4.5 miles
Average run duration: 45:37
6. Washington
Number of runs: 709,562
Average pace: 9:28 (ranking: 33rd)
Average elevation gain per run: 274 ft (ranking: 11th)
Average distance per run: 5 miles
Average run duration: 49:45
7. Massachusetts 
Number of runs: 695,632
Average pace: 8:55 (ranking: 1st)
Average elevation gain per run: 149 ft (ranking: 37th)
Average distance per run: 5.2 miles
Average run duration: 47:14
8. Pennsylvania 
Number of runs: 682,774
Average pace: 9:15 (ranking: 17th)
Average elevation gain per run: 226 ft (ranking: 16th)
Average distance per run: 5 miles
Average run duration: 48:17
9. North Carolina
Number of runs: 638,512
Average pace: 9:20 (ranking: 24th)
Average elevation gain per run: 202 ft (ranking: 24th)
Average distance per run: 4.9 miles
Average run duration: 47:04
10. Virginia
Number of runs: 581,230
Average pace: 9:20 (ranking: 23th)
Average elevation gain per run: 207 ft (ranking: 22nd)
Average distance per run: 5.1 miles
Average run duration: 49:38
11. Illinois
Number of runs: 569,556
Average pace: 9:04 (ranking: 6th)
Average elevation gain per run: 63 ft (ranking: 50th)
Average distance per run: 5.3 miles
Average run duration: 49:41
12. Oregon
Number of runs: 522,022
Average pace: 9:21 (ranking: 25th)
Average elevation gain per run: 312 ft (ranking: 6th)
Average distance per run: 5.3 miles
Average run duration: 51:38
13. Utah
Number of runs: 502,699
Average pace: 9:44 (ranking: 46th)
Average elevation gain per run: 340 ft (ranking: 4th)
Average distance per run: 5.2 miles
Average run duration: 53:55
14. Arizona
Number of runs: 492,613
Average pace: 9:56 (ranking: 49th)
Average elevation gain per run: 210 ft (ranking: 20th)
Average distance per run: 4.8 miles
Average run duration: 51:09
15. Georgia
Number of runs: 491,067
Average pace: 9:33 (ranking: 37th)
Average elevation gain per run: 219 ft (ranking: 18th)
Average distance per run: 4.8 miles
Average run duration: 47:30
16. Ohio
Number of runs: 452,679
Average pace: 9:14 (ranking: 15th)
Average elevation gain per run: 143 ft (ranking: 40th)
Average distance per run: 5.1 miles
Average run duration: 48:51
17. Michigan
Number of runs: 431,876
Average pace: 9:14 (ranking: 16th)
Average elevation gain per run: 103 ft (ranking: 46th)
Average distance per run: 4.9 miles
Average run duration: 47:04
18. New Jersey 
Number of runs: 396,921
Average pace: 9:19 (ranking: 22nd)
Average elevation gain per run: 129 ft (ranking: 43rd)
Average distance per run: 4.9 miles
Average run duration: 44:24
19. Tennessee
Number of runs: 366,468
Average pace: 9:27 (ranking: 32nd)
Average elevation gain per run: 226 ft (ranking: 15th)
Average distance per run: 4.9 miles
Average run duration: 48:22
20. Maryland
Number of runs: 337,283
Average pace: 9:26 (ranking: 30)
Average elevation gain per run: 206 ft (ranking: 23rd)
Average distance per run: 5.1 miles
Average run duration: 49:20
21. Minnesota
Number of runs: 331,617
Average pace: 9:07 (ranking: 9th)
Average elevation gain per run: 154 ft (ranking: 34th)
Average distance per run: 5.3 miles
Average run duration: 49:44
22. Indiana
Number of runs: 276,191
Average pace: 9:11 (ranking: 13th)
Average elevation gain per run: 95 ft (ranking: 49th)
Average distance per run: 5 miles
Average run duration: 46:58
23. Wisconsin
Number of runs: 267,831
Average pace: 9:10 (ranking: 10)
Average elevation gain per run: 145 ft (ranking: 38th)
Average distance per run: 5.2 miles
Average run duration: 49:11
24. Missouri
Number of runs: 245,096
Average pace: 9:25 (ranking: 29th)
Average elevation gain per run: 188 ft (ranking: 26th)
Average distance per run: 4.8 miles
Average run duration: 46:24
25. Connecticut
Number of runs: 235,649
Average pace: 9:13(ranking: 14th)
Average elevation gain per run: 220 ft (ranking: 17th)
Average distance per run: 4.9 miles
Average run duration: 46:56
26. Alabama
Number of runs: 232,493
Average pace: 9:33 (ranking: 36th)
Average elevation gain per run: 179 ft (ranking: 28th)
Average distance per run: 4.8 miles
Average run duration: 47:17
27. South Carolina
Number of runs: 227,947
Average pace: 9:27 (ranking: 31st)
Average elevation gain per run: 132 ft (ranking: 42nd)
Average distance per run: 4.6 miles
Average run duration: 45:01
28. New Hampshire
Number of runs: 178,330
Average pace: 9:15 (ranking: 18th)
Average elevation gain per run: 255 ft (ranking: 14th)
Average distance per run: 5.1 miles
Average run duration: 48:45
29. Nevada
Number of runs: 172,406
Average pace: 9:49 (ranking: 47th)
Average elevation gain per run: 295 ft (ranking: 7th)
Average distance per run: 5 miles
Average run duration: 52:50
30. Kentucky
Number of runs: 165,967
Average pace: 9:16 (ranking: 20th)
Average elevation gain per run: 169 ft (ranking: 31st)
Average distance per run: 4.9 miles
Average run duration: 47:16
31. Idaho
Number of runs: 159,763
Average pace: 9:42 (ranking: 44th)
Average elevation gain per run: 285 ft (ranking: 9th)
Average distance per run: 5.1 miles
Average run duration: 52:10
32. Oklahoma
Number of runs: 153,895
Average pace: 9:31 (ranking: 35th)
Average elevation gain per run: 115 ft (ranking: 44th)
Average distance per run: 4.9 miles
Average run duration: 48:25
33. District of Columbia
Number of runs: 152,304
Average pace: 8:57 (ranking: 2nd)
Average elevation gain per run: 178 ft (ranking: 29th)
Average distance per run: 5.2 miles
Average run duration: 47:40
34. Hawaii
Number of runs: 141,503
Average pace: 9:50 (ranking: 48th)
Average elevation gain per run: 200 ft (ranking: 25th)
Average distance per run: 4.8 miles
Average run duration: 50:11
35. Louisiana
Number of runs: 130,256
Average pace: 9:29 (ranking: 34th)
Average elevation gain per run: 28 ft (ranking: 52nd)
Average distance per run: 4.5 miles
Average run duration: 44:18
36. Iowa
Number of runs: 125,836
Average pace: 9:04 (ranking: 5th)
Average elevation gain per run: 162 ft (ranking: 32nd)
Average distance per run: 5.1 miles
Average run duration: 47:04
37. Arkansas
Number of runs: 123,986
Average pace: 9:36 (ranking: 38th)
Average elevation gain per run: 184 ft (ranking: 27th)
Average distance per run: 4.9 miles
Average run duration: 48:34
38. Kansas 
Number of runs: 118,737
Average pace: 9:22 (ranking: 26th)
Average elevation gain per run: 145 ft (ranking: 39th)
Average distance per run: 4.7 miles
Average run duration: 46:18
39. New Mexico
Number of runs: 116,032
Average pace: 10:01 (ranking: 50th)
Average elevation gain per run: 266 ft (ranking: 13th)
Average distance per run: 4.7 miles
Average run duration: 50:01
40. Maine
Number of runs: 110,607
Average pace: 9:07 (ranking: 8th)
Average elevation gain per run: 218 ft (ranking: 19th)
Average distance per run: 5.2 miles
Average run duration: 49:18
41. Nebraska
Number of runs: 84,499
Average pace: 9:11 (ranking: 12nd)
Average elevation gain per run: 175 ft (ranking: 30th)
Average distance per run: 5.2 miles
Average run duration: 48:00
42. Puerto Rico
Number of runs: 84,294
Average pace: 10:26 (ranking: 52nd)
Average elevation gain per run: 154 ft (ranking: 35th)
Average distance per run: 4.2 miles
Average run duration: 45:47
43. Vermont
Number of runs: 77,737
Average pace: 9:17 (ranking: 21st)
Average elevation gain per run: 369 ft (ranking: 3rd)
Average distance per run: 5.4 miles
Average run duration: 52:16
44. Montana
Number of runs: 74,547
Average pace: 9:38 (ranking: 41st)
Average elevation gain per run: 416 ft (ranking: 2nd)
Average distance per run: 5.4 miles
Average run duration: 55:48
45. Rhode Island
Number of runs: 66,704
Average pace: 9:00 (ranking: 3rd)
Average elevation gain per run: 154 ft (ranking: 33rd)
Average distance per run: 5.1 miles
Average run duration: 46:41
46. Mississippi
Number of runs: 58,119
Average pace: 9:25 (ranking: 28th)
Average elevation gain per run: 103 ft (ranking: 45th)
Average distance per run: 4.4 miles
Average run duration: 42:36
47. West Virginia
Number of runs: 56,723
Average pace: 9:40 (ranking: 42nd)
Average elevation gain per run: 267 ft (ranking: 12th)
Average distance per run: 4.9 miles
Average run duration: 49:13
48. Delaware 
Number of runs: 54,398
Average pace: 9:15 (ranking: 19th)
Average elevation gain per run: 136 ft (ranking: 41st)
Average distance per run: 4.8 miles
Average run duration: 48:42
49. Alaska
Number of runs: 48,998
Average pace: 9:23 (ranking: 27th)
Average elevation gain per run: 286 ft (ranking: 8th)
Average distance per run: 5.3 miles
Average run duration: 42.39
50. South Dakota
Number of runs: 37,144
Average pace: 9:10 (ranking: 11th)
Average elevation gain per run: 208 ft (ranking: 21st)
Average distance per run: 5.1 miles
Average run duration: 48:55
51. Wyoming
Number of runs: 30,537
Average pace: 10:10 (ranking: 51st)
Average elevation gain per run: 418 ft (ranking: 1st)
Average distance per run: 5.6 miles
Average run duration: 1:03:35
52. North Dakota
Number of runs: 19,480
Average pace: 9:07 (ranking: 7th)
Average elevation gain per run: 101 ft (ranking: 48th)
Average distance per run: 5.3 miles
Average run duration: 49:36
Lead Photo: sanjeri/iStock