Notecard Guide to Fitness
Sponsor Content: Under Armour
The Reinvention of the Running Race
Under Armour's new underground race doesn't have a starting line. It has four—and it's breathing new life into running events.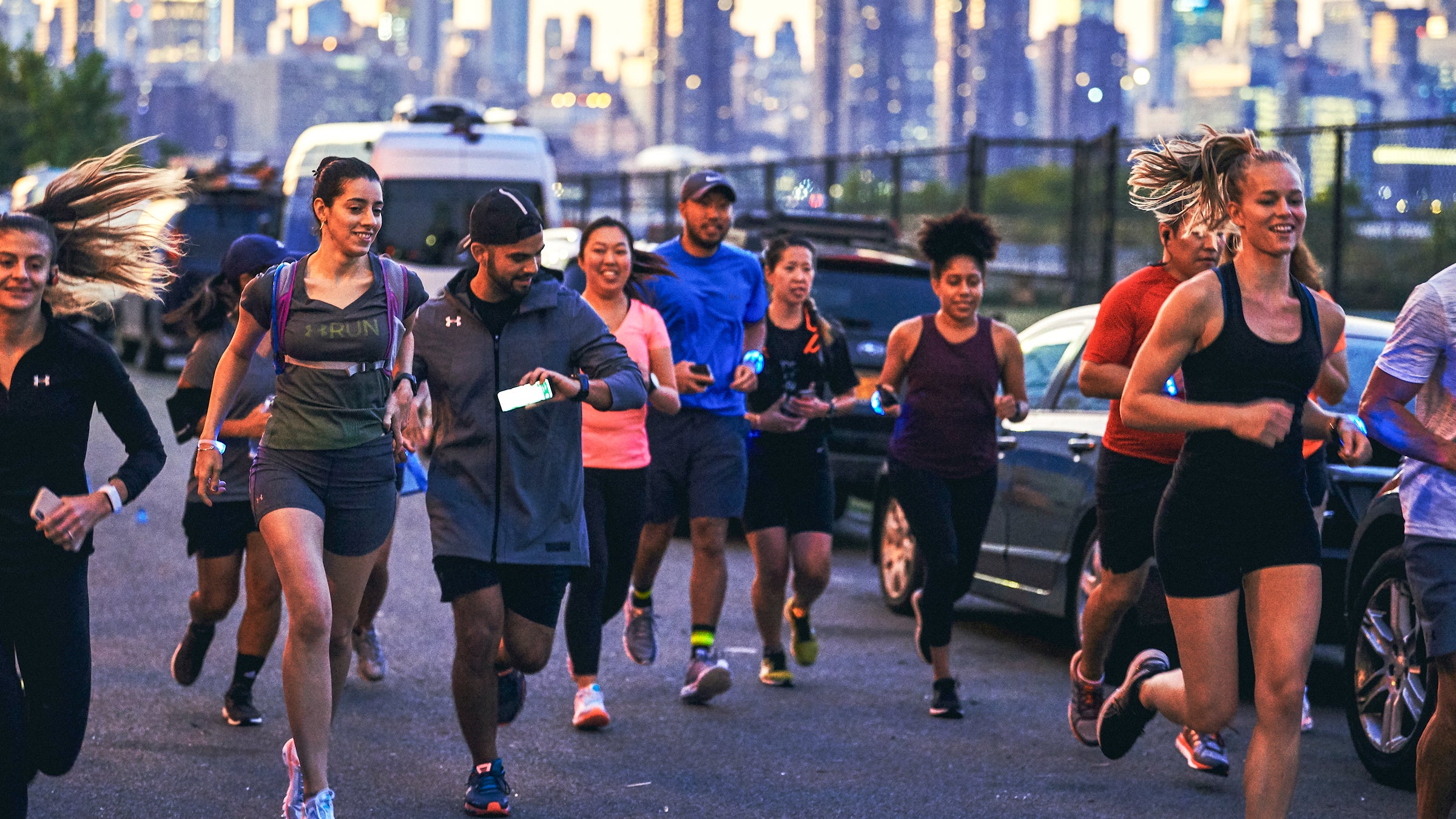 There are a lot of cool things happening in the world of running right now. People are running faster and farther, and gear just keeps getting better and smarter (read: your shoes can now record your workouts). But you know what's especially cool? The sport's changing DNA. All over the world, a new breed of clubs is sparking a fresh, far more inclusive era of running.
Harlem Run club manager Amir Figueroa has seen that change firsthand. When he joined in 2014, the club had only a handful of members. Today, 250 to 300 people regularly turn out for its biweekly group runs. And as clubs like Figueroa's have grown and evolved, so too has the demand for a different kind of running event. 
Under Armour, which sponsors the Harlem Run club and many others like it, has been paying attention. So on September 26, the brand debuted the New York City HOVR Challenge, a subversive "secret race" promoted mainly through the running crews' social channels. It was a far cry from traditional "run with the herd" events; participants knew only the course distance and their start location until the day of the race, when they received the finish-line coordinates via text message. How they got to the finish zone was entirely up to them. "It's about freedom," says Jay Shemenski, Under Armour's senior lead of North American consumer engagement, who designed the race. "You're the one who's making the decisions."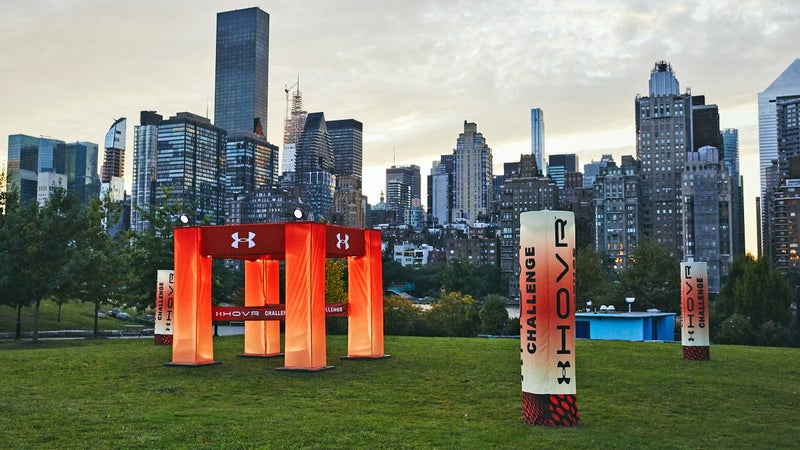 Under Armour also created the race to be accessible, with a relatively short distance of five miles and no entry fee. And because the race mimics the way people run on a daily basis, it naturally minimizes the intimidation factor of traditional races. "That's what made it authentic," says Figueroa. 
The strategy worked. For many of the 150 registrants, this was their first race, and they had a blast, Figueroa says. The runners gathered at sunset at four different starting points throughout the city, wearing color-coded LED bracelets that corresponded with their location. Then they wound their way through city streets to the finish line at Southpoint Park, designated by a giant 20-foot-diameter balloon surrounded by four light towers. "It was really unique," Figueroa says. "A couple of us stuck together at first, and then branched out because we had different ideas of where we wanted to go." 
As the runners began to merge near the finish line, their bracelets lit up the Queensboro Bridge, and their cheers drowned out the traffic noise. Although an all-expenses-paid trip to Under Armour's Human Performance Center, in Portland, Oregon, was on the line, winning wasn't the priority, says Figueroa. "We all supported each other, and that's what it's really all about." 
So when and where will the next HOVR Challenge be? Under Armour won't say—you'll have to go underground to find out. 
---
Under Armour is a leading athletic performance apparel, footwear, and accessories brand. Powered by one of the world's largest digitally connected fitness and wellness communities, Under Armour's innovative products and experiences are designed to help advance human performance—making all athletes better. Learn more and shop at underarmour.com.