How Kenenisa Bekele Trained for His Big Comeback in Berlin
Bekele's manager, Jos Hermens, talks candidly about how the champion prepared since May for his comeback performance, plus Kipchoge's chances for a 1:59.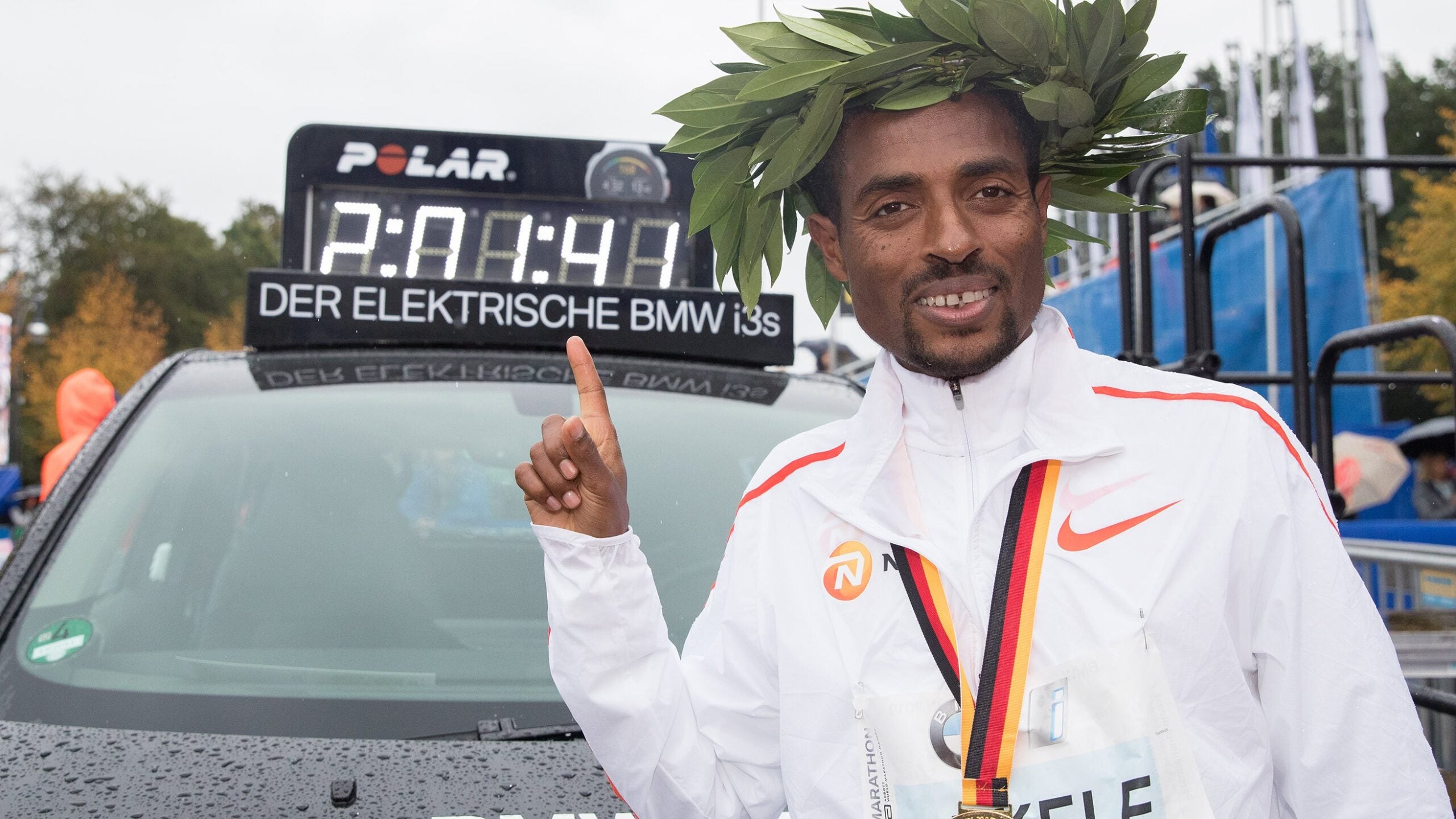 Heading out the door? Read this article on the new Outside+ app available now on iOS devices for members! Download the app.
Last Sunday, Ethiopian Kenenisa Bekele shocked many marathon followers with his winning 2:01:41 in the Berlin Marathon. At 37, he improved his personal record by more than a minute, and recorded the second-fastest time ever, just two seconds slower than Eliud Kipchoge's world record 2:01:39 at Berlin last year.
Bekele's performance was surprising because he has shown little of his prior form for several years, running 2:05:57 at London 2017, dropping out of Berlin 2017, and running 2:08:53 at London 2018. He seemed to be getting older, slower, heavier, and more-injury-prone—a tough trend to turn around. On the other hand, many consider him the greatest of all time (GOAT) with his two world records (5000 and 10,000), and three Olympic gold medals, to note just a few of his many global victories.
Bekele launched his big comeback in May when he left home to spend two months in The Netherlands. There he lived and trained close to his longtime manager, Jos Hermens, and the resources Hermens has marshalled to support his large, star-studded NN Running Team. These included, in particular, a physical therapist, Peter Eemers, and a sport nutritionist, Armand Bettonviel.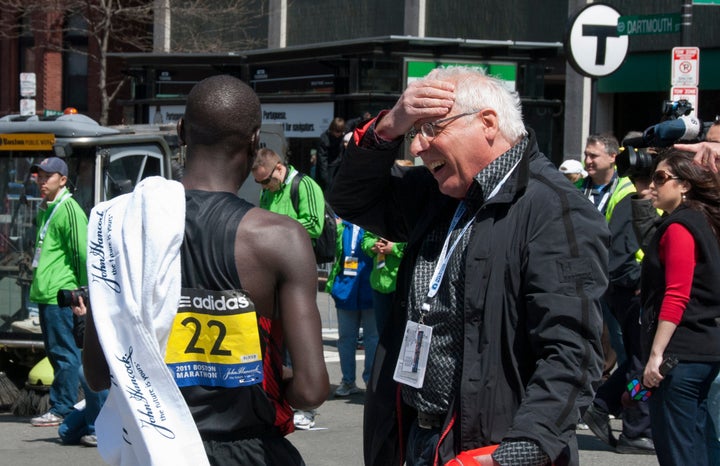 Hermens himself is a former elite runner from the mid-1970s with a best 10,000m time of 27:41.25. He once held the world record for the one-hour run. In a phone interview this week, he answered questions about Bekele's race in Berlin, plus talked about Eliud Kipchoge's upcoming attempt to break 2 hours in the Ineos 159 Challenge, and what races his two elite stars are likely to run next year, the Olympic year.
Was it your idea to have Kenenisa Bekele come to The Netherlands to train?
Yes. We've asked many times in the past, but he did not want to leave his altitude training in Ethiopia. This time he was finally open to the idea. It made a big, big change in his preparations.
Why did you choose to begin in May rather than to focus on the last two months before Berlin on September 29?
Kenenisa was overweight and injured. We had to take care of those things first. We couldn't wait until the end. When he arrived here, he was substantially overweight. We had to manage his calories in and calories out every day.
He also had injuries that he has had, off and on, since 2009. You can't get rid of injuries very well when you are also overweight, so we had to deal with both situations at the same time. And we also had to build up his training very slowly. He started here with just 40 kilometers a week. By the time he left, he was up to 150 kms/week, and back in Ethiopia he got to 180 kms/week.
We have a very good physical therapist here who worked on a number of things with Kenenisa. He needed balance work, stability work, and chiropractic. We found that he was unbalanced at the hips, which gave him a leg-length discrepancy. That had to be fixed.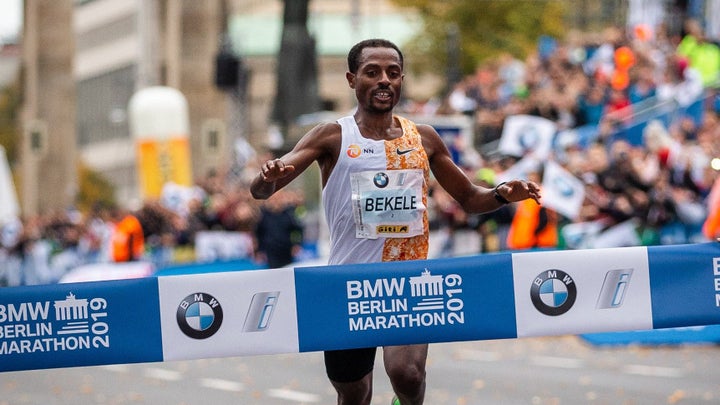 It has been reported that you and Bekele had a sort of "breakup" two years ago after he dropped out at Berlin. How did you patch that up?
It's true. There was a time when it was difficult to communicate well with him. I think he got too wrapped up in his hotels and other businesses in Ethiopia. He stopped paying attention to the important details—his weight and taking care of the injuries. He trained less, and then of course gained more weight because he wasn't burning as many calories.
But he's a professional person and he has a lot of pride in his achievements and Ethiopian records. When he lost his Ethiopian marathon record last April [Mosinet Geremew ran 2:02:55 at London, improving upon Bekele's 2:03:03 from Berlin 2017], I think that was a wakeup call for him. He wanted to get the marathon record back.
Where you worried that Bekele's good progress in Holland would unravel back home in Ethiopia?
Well, you worry a little. But he was in much better shape now, particularly with the right body weight, and he also joined a new training group with some very strong runners. This helped a lot. Kenenisa doesn't like to lose anything, not even training runs, so he worked very hard with this new group. Before he had been training mainly on his own. He had his own set of pacers, but the environment was not as challenging.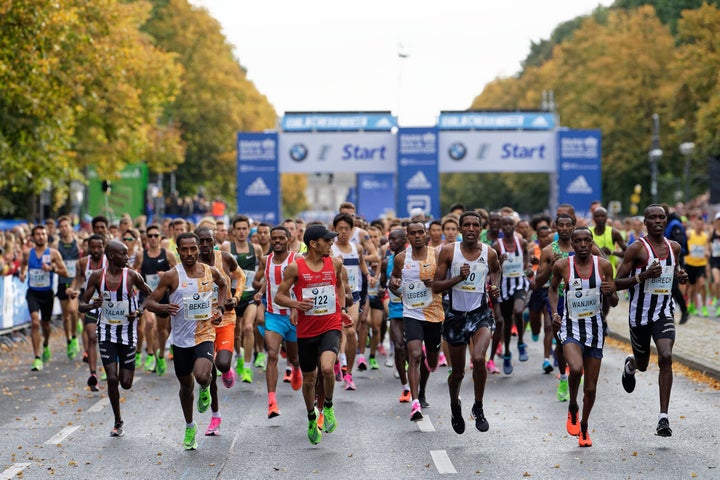 What are your thoughts on Bekele's 2:01:41 in Berlin? Can he run faster?
We were surprised by his performance. We didn't think he could run that fast. He was mainly aiming to break 2:02:55, and regain the Ethiopian record. His training was much better than the last several years, but too short to be ideal. The weather was only so-so.
When Berhanu Legese took off at 30K, Kenenisa let him go. He knew the pace was crazy, and figured he would catch up later. [Bekele ran half-marathon splits of 61:05 to half way, and 60:36 for the second half. In his world record, Kipchoge ran 61:06, 60:33.] He knows his own body very well—what he can do, and not do. He passed Legese later, but didn't understand how close he was to the world record [Legese finished in 2:02:48]. We figure Kenenisa lost several seconds in the last 200 meters alone. Legese is one of our athletes also, and is very strong. He won Tokyo last March in 2:04:48 in very bad conditions.
I'm very proud of the way Kenenisa put his running back together this year. He did everything we asked. As a result, he was able to show his incredible talent again when he raced in Berlin.
So Bekele is back on the world stage. Can he stay there? What's next? What about the Tokyo Olympics?
It's too early. We don't know yet. But he's back where his talent belongs, and I hope he can maintain his rhythm. He would like to get the marathon world record. Tokyo will not be a good place for that, so we haven't decided. In 2008, we kept Haile Gebrselassie out of the Beijing Olympics because he had asthma problems, and that year he set the world record at Berlin, 2:03:59.
It's a difficult decision. The Olympics are the Olympics. But I also think it's very nice to have your name on the world-record marathon list along with all the other great runners on that list.
Let's switch to another of your runners: Eliud Kipchoge. He's getting ready for the Ineos 159 Challenge in Vienna in the next couple of weeks. How can this possibly be better and faster than Nike's Breaking2 event in Monza, Italy, two years ago?
The Monza weather wasn't perfect. We only had a couple of days to choose from, and it was a little humid. We have a wider event window in Vienna to get the best weather. We also learned a lot of things in Monza. The car was too close to the runners; it created a bit of swirling wind. So in Vienna, the car will be 15 meters ahead of the runners rather than 10 meters. The drinks and carbohydrate supplying was not ideal in Monza; it will be better in Vienna. We will have a great team of pacers again. [They include Bernat Lagat and the Ingebrigtsen brothers.]
The most important thing is the athlete. Eliud is a better athlete now than two years ago, and his training has gone great. He has done this kind of event and pacing before. He believes in himself. He thinks the crowds in the park in Vienna will help him; we had no crowds in Italy. It's very, very hard to run 1:59, but I would say his chances are 50/50, or maybe a little better than that.
What about Kipchoge in the Tokyo Olympic Marathon?
He is the defending champion. I think he will want to run the Olympic Marathon again.
What about Kipchoge and Bekele facing each other next spring in London?
It's too soon to say. No decisions have been made.
Comparing Kenenisa Bekele and Eliud Kipchoge
| | | | | |
| --- | --- | --- | --- | --- |
| | DOB | 5000 PR | 10,000 PR | Marathon PR |
| Bekele | June 13, 1982 | 12:37.35 2004 | 26:17:53 2005 | 2:01:41 2019 |
| Kipchoge | Nov 5, 1984 | 12:46.53 2004 | 26:49.02 2007 | 2:01:39 2018 |
—
Amby Burfoot won the 1968 Boston Marathon. He offers KISS Training Programs (Keep It Simple & Smart) at RunWithAmby.com.
From PodiumRunner