What Are Des Linden's Running Secrets?
Ten tips from the Olympic hopeful who's on track to becoming a household name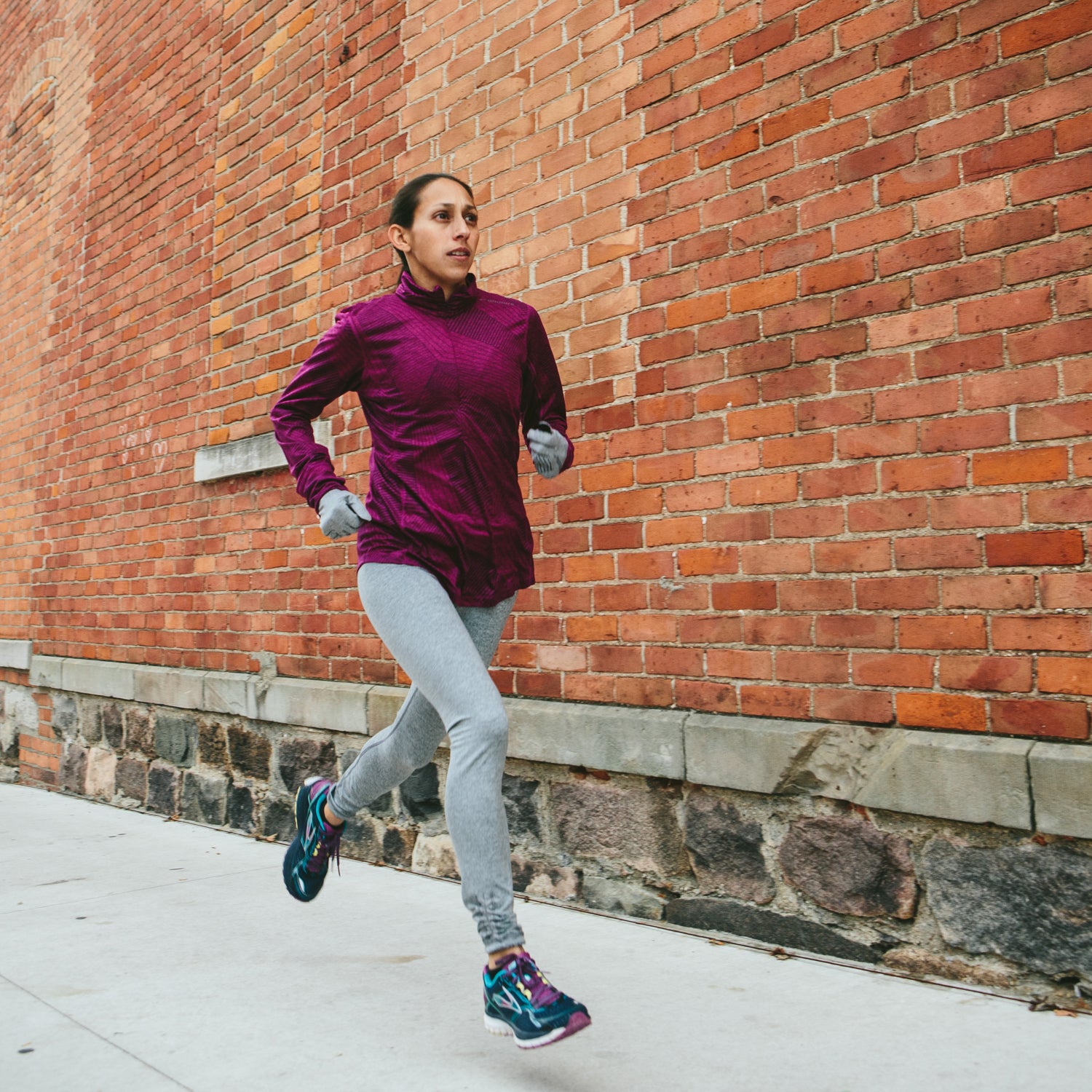 Heading out the door? Read this article on the new Outside+ app available now on iOS devices for members! Download the app.
Des Linden may not be a household name among runners, but that could change soon. The 32-year-old marathoner, originally from Chula Vista, California, recently ran the fourth fastest marathon among American women, ever (2:22:38). She now trains with the Hansons-Brooks Distance Project in Rochester, Michigan. But perhaps more than anything, those who follow Linden admire her for her subtle fierceness. She flies under the radar, both because of her small frame (she's five-foot-one, 98 pounds) and because of her low-key, blue-collar approach to training and her introverted nature. But on the road she's a force to be reckoned with. 
Many speculate that Des will be key player in the upcoming Olympics, but first she must punch her ticket to Rio by finishing in the top three at the U.S. Olympic Team Trials Marathon in Los Angeles on Saturday, February 13. In advance of the Trials, we caught up with Des to learn more about how she consistently gets the most out of her running. 
Favorite Workout
Two-by-six mile repeats at about five seconds faster than marathon pace. I do this shortly before tapering. It's huge for confidence. Even though it doesn't sound so hard on paper, when it comes at the end of a 120-mile week, it is. The workout ends up simulating the last 12 miles of a marathon.
Patience Is Key
In distance running, you've got to learn to love the process. Whether it's in training (it takes a lot of time to get better) or in racing (holding back for the first 20 miles of a marathon) patience is a virtue. There are no quick fixes. It's about believing in the plan and executing. 
Focus Inward
I love music. Whenever I'm not running, I'm almost always listening to music. But during runs, I prefer to be alone with my thoughts or in laid-back conversations with my teammates. Almost all of my runs end with me visualizing my next race. I don't intentionally do it, it just kind of happens. 
Yoga! 
Yoga combines stretching and strength (both of which are very important for preventing injuries) in a fun activity. It's a great way to ensure you stay on top of the little things.
Eat Smart
I don't do anything fancy or count calories. I just try to avoid eating stuff that comes in bags or boxes. 
"Recovery" Programmed into the Plan
The first thing that comes to mind for me when I hear the word "recovery" is keeping your easy days easy and your hard days hard. Too many people get stuck in the grey area.  
Confidence from Hurt
Having an injury is a sign of pushing beyond your limit. When I fractured my femur [an injury that forced Des to pull out of the 2012 Olympic Marathon] I did everything I could to stay positive. Sure, it sucked, especially because of the timing, and I let myself be sad. But I also learned about imbalances in my body and fixed them. And, in a weird way, the injury increased my confidence. I ran on that thing for like six weeks—it proved to me that I'm a pretty tough gal. I could challenge that toughness in bouncing back.
"Racing" the Marathon
The marathon "race" doesn't really start until mile 20. From 0 to 20, I'm just focusing on my splits, hydration, and nutrition. But at mile 20, I throw everything out the window. Splits no longer matter—you're just competing with the people around you. When my body starts to tense up, I repeat the mantra: "calm, calm calm, relax, relax, relax."  When the suffering kicks in, I focus on staying relaxed and in the moment. For as little as the first 20 miles hurt, the last couple are a real grind…
Group Runs
I've been with the Hansons-Brooks Distance Project for over ten years. At first, I had to beg to get on the team because my times were under their standards. Thank goodness they let me on, because running with that team has been a huge part of my progression. I've been so inspired by my team members. Runners like Brian Sell and others who clawed their way to the sport's highest level, working for every inch of progress. Plus, being surrounded by like-minded people all trying to get better is just wonderful. I can't stress enough the benefits of running with a group. 
Low Key
I'm super competitive. Outside of that, I don't really care much if people notice me or whatever. I just do the work. 
Lead Photo: Courtesy of Brooks