In Stride
Why Cookie-Cutter Corporate Races Are Good for Running
We have a (misguided) tendency to vilify big-box events. In truth, they're a boon to the sport.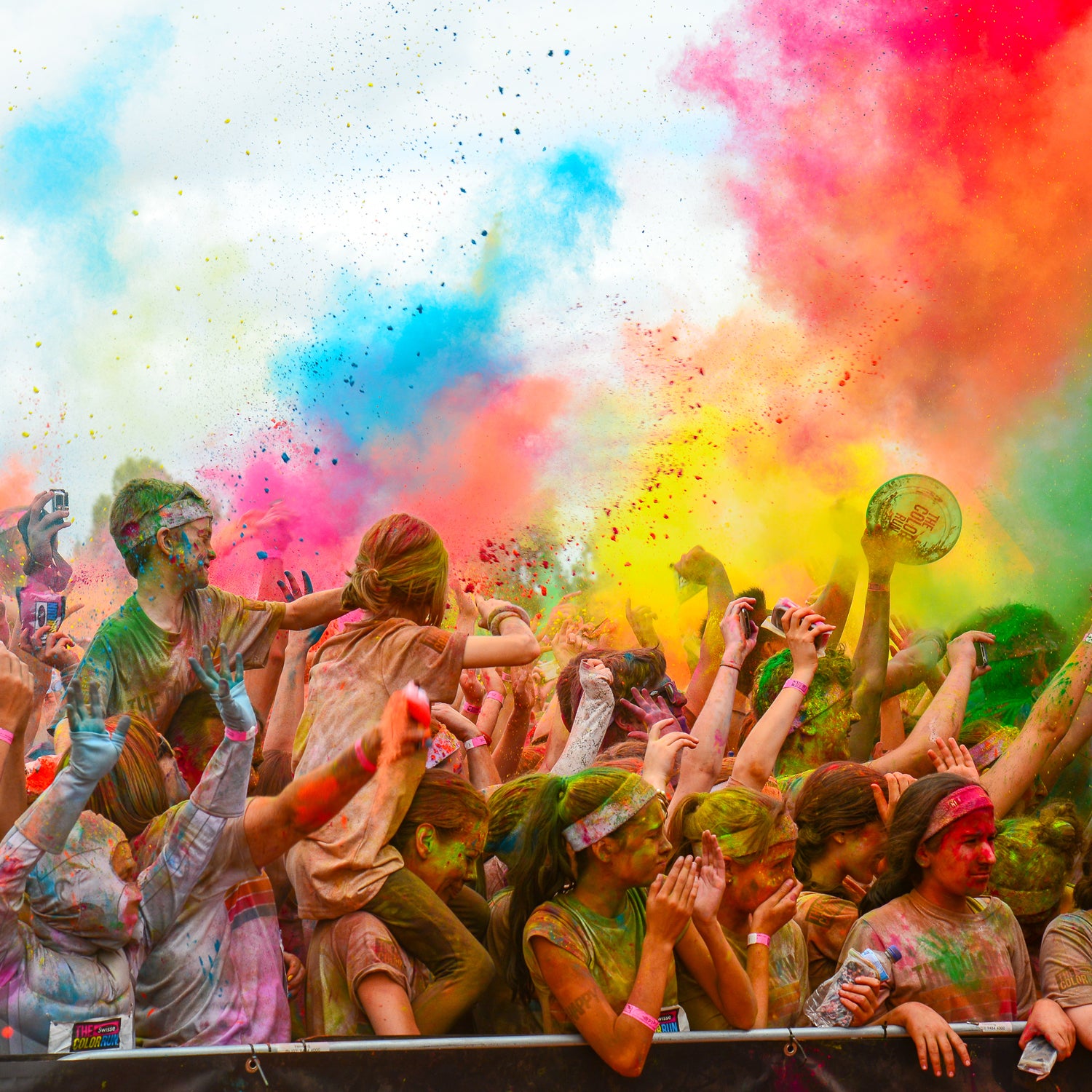 Heading out the door? Read this article on the new Outside+ app available now on iOS devices for members! Download the app.
Most serious runners consider big-box race series to be corporate giants that squash beloved local races, care little about the sport aspect of running, and charge absurdly high entry fees all in the name of profit.
Mass-produced operations like Rock 'n' Roll Marathon, the Color Run, and Tough Mudder aren't perfect, but they've energized the running world and helped increase race participation from 13 million finishers in 2010 to 19 million in 2013, according to the most recent data from Running USA. That 46 percent increase is a boon to the sport that cannot be ignored.
First, let's look at Competitor Group. The San Diego–based company, which held its first event in its hometown in 1998, puts on races around the world, all with a rock 'n' roll theme.
The company's full-steam-ahead operation is punctuated this fall with a new half marathon in Brooklyn. The Brooklyn race announcement led to some predictable grumbling that Competitor Group got special treatment to put on a half with a cap of 17,500 participants when the city has capped smaller, local promoters' half marathons at 1,500 runners.
It's a valid complaint, compounded by the fear that whenever a Rock 'n' Roll event comes to town, it will cannibalize existing independent races. But Competitor Group spokesperson Dan Cruz says they often have the opposite effect. "One in four participants who comes to our platform are running their first organized race at that distance," he says. "Local races benefit from that because we are bringing more athletes to the sport." In theory, the newbies who get hooked will seek out homegrown events the other 51 weeks of the year, though it's impossible to quantify a direct uptick in local race participation due to Competitor Group.
The Color Run series, which launched in 2012 and has seen 4 million finishers to date, also claims to draw people into the sport who otherwise would've stayed on the sidelines. "Most of our runners have never run a 5K before, and our surveys tell us that they then go on to run in conventional races," says Color Run founder Travis Snyder.
That series created a new kind of running event where rainbow-colored powder and a post-race party replace race clocks and age-group awards.
"One in four participants who comes to our platform are running their first organized race at that distance," Competitor Group spokesperson Dan Cruz says. "Local races benefit from that because we are bringing more athletes to the sport."
At a conventional race, "if you've come with people, they have instantly flipped from being your friends to competitors," says Snyder. His series aims to turn the typically self-focused race experience into a shared one. "At the Color Run, you've asked the person next to you to take your picture and maybe told them they were wearing a cool tutu."
Another gripe about big brands is that they often lack character. The tradeoff is that they provide stability, which is welcome in the unregulated racing industry.
Over the past year, a string of smaller, newly established series—including the Electric Foam 5K, Great American Mud Run, 5K Foam Fest, Hard Charge Challenge, Hero Rush, Run for Your Lives 5K, and the Boulder Marathon—unexpectedly went belly up and, in most cases, left registered runners in the lurch for refunds.
"With somebody like Rock 'n' Roll, there is a sense of security that if I give them my money, the race will go off," says Rich Harshbarger, CEO of Running USA. Competitor Group canceled four races in 2014 but offered full refunds in each case. By virtue of being a big, highly recognizable brand, the company can't refuse to refund entry fees in these situations, even if it loses money. It has to issue a mea culpa to maintain its customers' trust.
Annual races offer a sense of tradition, but the downside is that racers will always be the guinea pigs whenever organizers try something new. A race series, however, can experiment with fresh ideas one month and implement them the next. "Because we run multiple Rock 'n' Roll races around the world, we can test new concepts, and if the test works, we can expand it fairly quickly," says Cruz. "There isn't a race that we have where we are not testing something that could add value to our runners."
In Las Vegas this past November, Macklemore revved up runners at the Rock 'n' Roll Marathon starting line and drones took overhead images of racers. Now Competitor Group is planning to incorporate a starting-line performer and the new photo tech into some of its 2015 races.
It's a much bigger, and often more professional, production than you'll find in a small, hometown event. "Traditionally, someone's cousin is driving the press truck," says race commentator and blogger Toni Reavis, describing the all-hands-on-deck approach of many independent operators. "A Rock 'n' Roll race won't be as particular as a hometown race, but it also won't have an incorrectly measured course or have forgotten an aid station," says Reavis. This is career work for the employees at these mass producers, not a seasonal second job, and that can make a huge difference in execution.
One of the sharpest debates about national race series is that they do little to promote professional running. Granted, they have no obligation to provide prize money to top finishers—there is no rule that says a for-profit company has to support professional runners. Tough Mudder, however, pays out $60,000 in prize money for its World's Toughest Mudder championship event, including $10,000 each to the male and female winners. Competitor Group eliminated its elite athlete program in 2013, only to feel blowback from die-hard fans. The company apologized for the PR misstep and reinstated prize money in 2014, with some events doling out up to $30,000 total, plus $1,000 bonuses to any male who breaks 2:18 and female who breaks 2:43 in the marathon, regardless of place. With the exception of the major U.S. marathons, these figures are competitive with other races of similar size.
According to Running USA, races that were part of a national series comprised approximately 20 percent of the top 100 largest U.S. races in 2013, meaning the market is still alive and well with independent events.
Ultimately, races are like ice cream. People don't want to eat the same flavor all the time. Contrast is good. "This sport now offers a full panoply of options," says Reavis. "I think it should be win-win, not zero-sum."
Lead Photo: Chris Phutully/Flickr