The Women of the Barkley Marathons 
The female contingent at the infamous race was large and strong this year, despite terrible weather conditions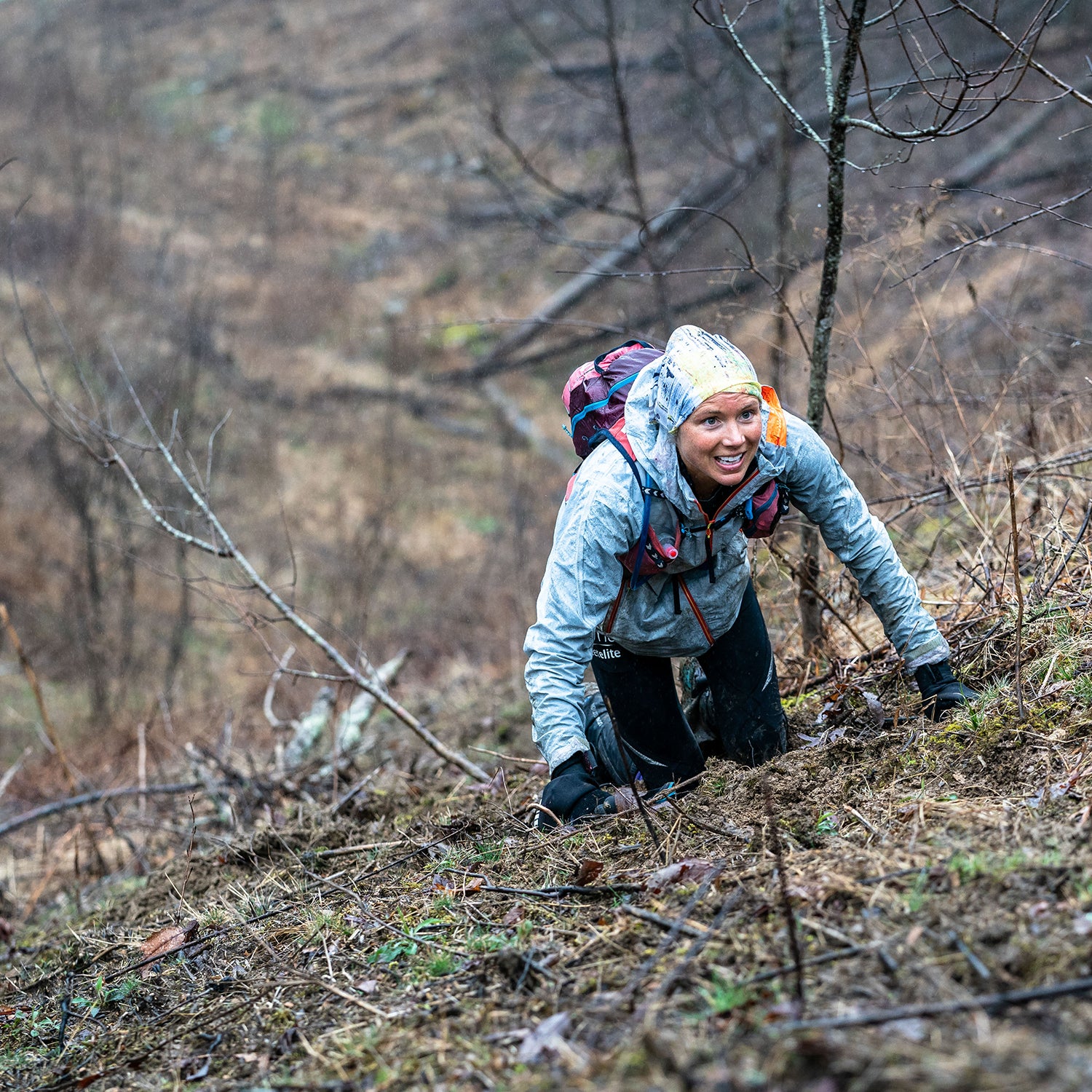 Howie Stern(Photo)
Heading out the door? Read this article on the new Outside+ app available now on iOS devices for members! Download the app.
Only 15 runners have ever finished the notorious Barkley Marathons, and none of them have been women. Every year, through a highly secretive and selective process, the race organizer—Lazarus "Laz" Lake—admits about 40 runners to attempt the sufferfest in Tennessee's Frozen Head State Park. Usually only a handful of women make the cut. This year, which some dubbed the Barkley's "year of the woman," Laz offered entry to more women than usual.
For the unfamiliar, the Barkley is a five-loop, unmarked course, totaling roughly 100 miles. Runners must navigate their own route and find hidden books along the course, tearing out pages to bring back to Laz as they go. If a runner finishes a given loop over the time limit, they're forced to drop out. The cutoff for the entire course is 60 hours, though many runners are booted out long before that. Completing three loops is considered a "fun run."
Before arriving in Tennessee in late March for this year's race, many of the participating women caught wind that there'd be a larger female contingent at the Barkley. But because the entry list isn't published in advance, they didn't know exactly what to expect. They eventually learned that just nine women would be racing—a small number, but still higher than in the past.
The field included a handful of promising newbies (called "virgins"), including well-established ultrarunners like Amelia Boone, Liz Canty, Stephanie Case, and Maggie Guterl, and just one veteran: five-timer Nicki Rehn. Kaz Williams, also a Barkley virgin, was gifted bib number one—the annual distinction Laz gives to a so-called human sacrifice, who he believes has no chance of finishing.
"It was exciting to see that Laz let in more women than usual, and competitive women to boot," Canty says. "Generally, since the race and entry process are so secretive, and ultrarunning is historically male-centered, it was only simple math that not many young, competitive women had given it a shot."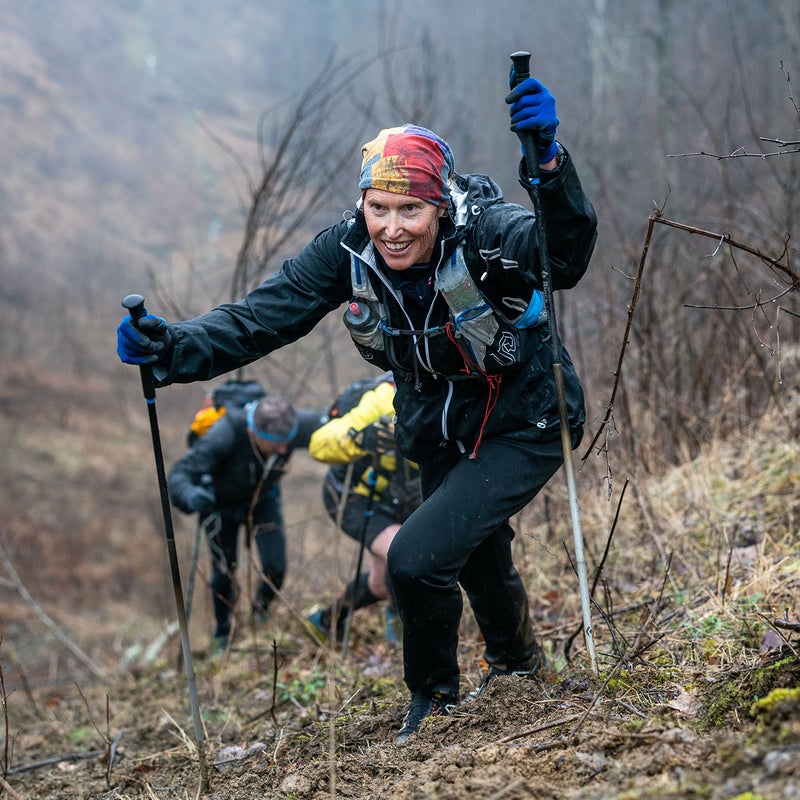 For most Barkley runners, the race distance is far from the primary concern, but the extreme elevation gain, the navigational challenges, and the unpredictable conditions all combine to create a uniquely masochistic experience. This year, the weather had a larger impact than many of the women had expected. "There was a foot of snow two days before, and then it melted," Boone says. "I'd never seen mud like this before. I wasn't anticipating sliding back down on 40 percent grades." Rehn says she's experienced terrible conditions in other years as well, but the rain and fog were major factors this time around.
Several runners felt there was a lot of pressure on the women to prove themselves, but the added weather challenges affected the whole field, and no runners (male or female) finished more than three loops. "I knew a lot of people, particularly other women, were rooting for us," Guterl says. "But in hindsight, we were definitely under a microscope." According to Case, "Laz proclaimed that 'the honor of an entire gender is on the line' and implied that he was giving some preference to women."
In the end, six women finished a full loop of the course, including Williams, who turned out to be significantly overqualified for the human sacrifice title. Boone, Case, and Guterl finished a second loop but were over the time limit and so couldn't go back out. Despite the results, the majority of the women were pleased with their collective showing, all things considered. "Very few men or women finished two loops, within or over the time limit, so the fact that three women were part of that group is pretty darn good!" Case says. "Relatively speaking, the women did well. More of us completed loop one, percentage-wise, than the men." (Twenty men finished a first loop and nine finished a second, including those who went over the time limit.)
While they're temporarily satisfied with this year's results, all these women say they hope to come back and give it another shot—if Laz will allow it. Such is the nature of the runners who take on this race. "I would sell a kidney to come back and try again," Canty says. Guterl adds, "I worked too hard and learned too much to let it all go to waste. It was the most humbling experience of my life. I'm hooked." Perhaps it won't be long before we see a woman finish the Barkley.
Lead Photo: Howie Stern