Build the Ultimate Garage Gym from Gear You Already Own
It just takes a little creativity to challenge your muscles—and mind—in new ways. Allow us to enlighten you.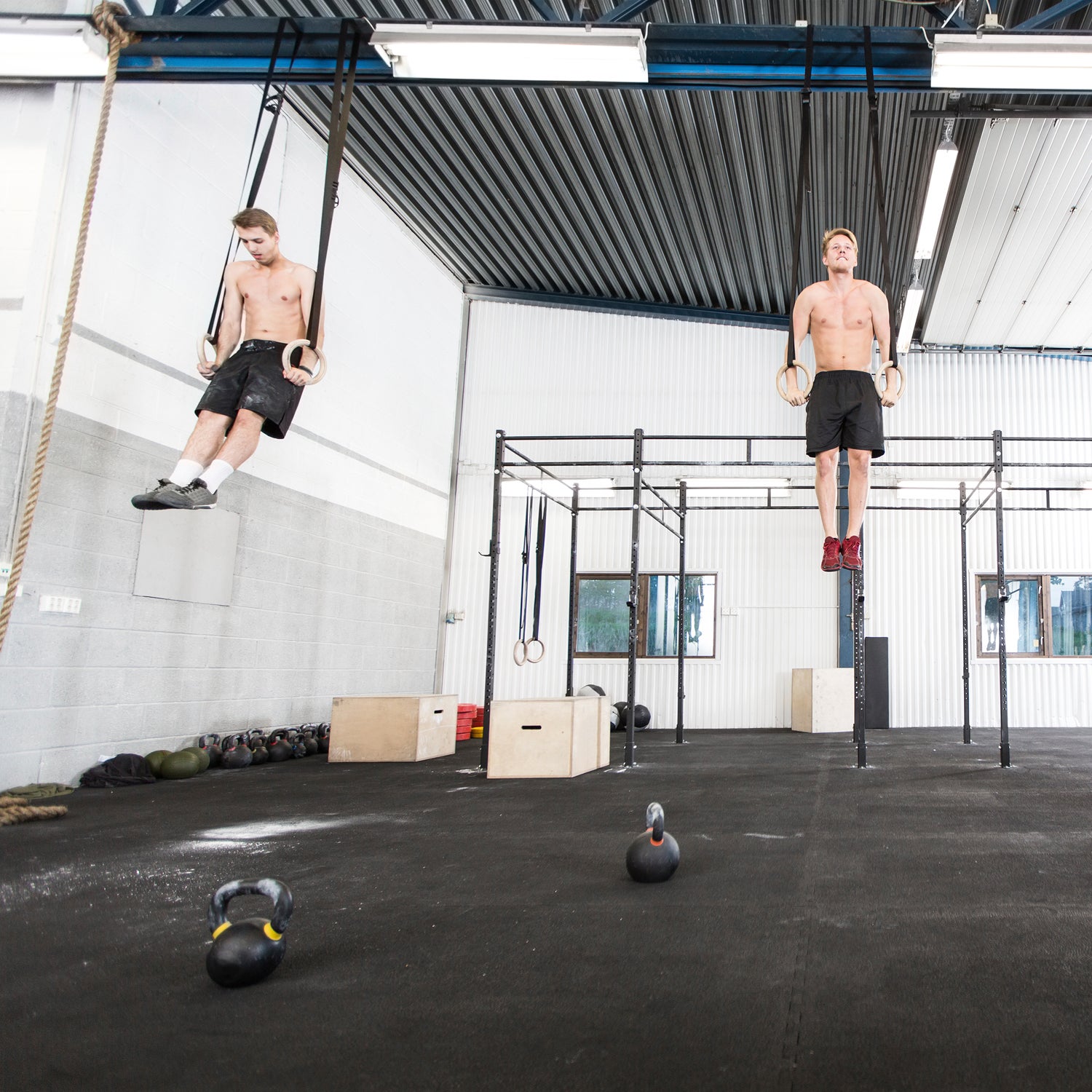 Heading out the door? Read this article on the new Outside+ app available now on iOS devices for members! Download the app.
One of the oddest items I ever used as a piece of exercise equipment: a pillowcase. My trainer put three 35-pound weight plates inside their own pillowcases, and I had to slide them across the floor in a low mountain-climber-type move. The set fried my glutes and scorched my lungs, but it also showed me that if you're inventive enough, you can use just about any old thing to work your body—and your brain.
Even if you're not a ball-game sort of athlete, thinking about coordination and balance will sharpen your focus, which will translate to better performance in your main athletic endeavors, says Joel Harper, a New York City celebrity trainer who uses sports equipment with his clients. For a change-up from your usual routine and to work your core, balance, coordination, and various other muscles, try the following moves from Harper:
Tennis Ball Quad Pull
While standing, grab your left foot with your left hand and gently pull your foot toward your left glute to stretch your left quadricep. At the same time, toss a tennis ball with your right hand into the air above your head (like a serve) and catch with your right hand. Do 10 times in a row on each side.
Tennis Ball Catch
Face a partner from about eight feet away. With your feet together, stand on your toes. Each person holds a tennis ball in their right hand. Simultaneously toss the ball so you each have to catch with your left hand. "This really centers your brain, works coordination and balance as you have to think through going right to left," Harper says. Do it until you can do it 25 times in a row without either of you dropping a ball. Don't have a partner? Stand (on your toes, or on one leg) facing a wall with a ball in each hand and toss both against the wall—then catch them both—at the same time.
Basketball Clock Plank
Get in a pushup position with toes on the ground and both hands on the ball. Walk around the ball clockwise for one rotation, then counterclockwise for one rotation. When that gets too easy, try doing it with one hand. This really works your wrists, shoulders, core, and balance. 
Volleyball Side Plank
Get into a side plank with your left elbow and forearm on the ground, keeping your body straight and your hips elevated. Hold a volleyball in your right hand, with your arm straight above you (so it's perpendicular to the ground). Rotate your shoulder to lower the ball to the back of your left hand on the ground in front of you, then bring it back up, while continually holding the plank. Do 25 reps on each side.
Self Frisbee Toss
Balance on your left foot, and throw and catch a Frisbee to yourself with your left hand, tossing the frisbee five feet above your head. Make sure to lift the opposite hand of the leg you're standing on. "If you use the same side, you'll have a tendency to lean to balance; this throws your hips out of alignment," Harper says. Do 10 on each side.
Baseball Hula Hoop
While using a hoop, balance on your toes, and simultaneously toss a baseball back and forth to yourself from hand to hand. "It's a very efficient workout. It really gets your heart rate pumping and coordination going," Harper says. Do 50 tosses.
Basketball Core Buster
Sit on a basketball with your hands to your side on the ground. Using your core, gently lean back (about a foot) and lift your feet off the ground and try to keep yourself balanced. When you master that, try taking your hands off the ground, too. Hold for a count of 10 (or more if you can).
Lead Photo: kjekol/iStock