Landon Donovan Isn't Finished
Soccer's hardest-working man has spent a lifetime developing the endurance, speed, and smarts needed to close the deal when it counts.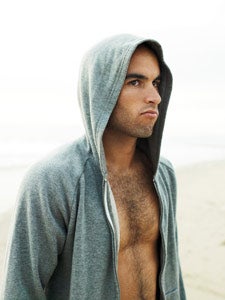 Peggy Sirota
Heading out the door? Read this article on the new Outside+ app available now on iOS devices for members! Download the app.
Watch a video of Landon Donovan's cover shoot.
Landon Donovan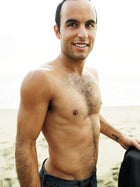 Dockweiler Beach, Los Angeles, September 2010
Landon Donovan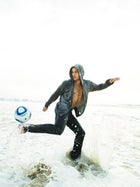 "Landon grasps the entire concept of what goes into making a fit player," says Ben Yauss, the Galaxy's strength-and-conditioning coach. "That'Äôs what sets him apart."
Landon Donovan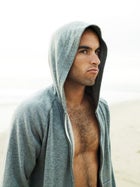 Landon Donovan
There is something in the air over Carson, California, and it's not the Goodyear Blimp, which docks at a local landing strip and for years was this Los Angeles bedroom community's hottest attraction. No, on this warm September night there's an energy emanating from the sold-out 27,000-seat Home Depot Center, where the L.A. Galaxy are set to host the New York Red Bulls in what Major League Soccer's PR machine has frothily billed as "the biggest game of the year." Some might say, in fact, that it's the biggest regular-season game in league history.
For the first time in years, the league's two prime media markets have top teams, and tonight is only the second time that five so-called designated players—basically, big names who aren't subject to the MLS salary cap—have been scheduled to compete on the same field. The revivified Red Bulls franchise arrived with two new stars, Thierry Henry, the all-time top scorer for the French national team, and superstar Mexican midfielder Rafael Marquez, as well as their all-time leading scorer, Colombian Juan Pablo Angel. The Galaxy, for the first time since November 2009, will start the great David Beckham, back after tearing his Achilles tendon. But the evening's biggest attraction, by count of souvenir jerseys weaving through the crowd outside the stadium, is a sprightly American with a receding hairline: 28-year-old Galaxy captain Landon Donovan, wearer of the number 10, given to a team's most respected player.
In the stands, it feels like a soccer game in Europe. The Galaxy's two supporter sections chant and bounce and sing and pound on drums with a joyful insanity that spills over into adjoining seats. Because they're at this game! Because Becks is back! And because they have Donovan—and New York doesn't.
U.S. soccer fanatics have been enamored of Donovan since at least 2002, when the relatively unknown 20-year-old was the breakout star of the U.S. World Cup team, named by FIFA as the best young player in the tournament for helping the U.S. reach the quarterfinals for the first time since 1930. Ever since, Donovan has carried the national team and his MLS squads to such a degree that many consider him the best American ever to play the game. And this was before last year's World Cup, when, in the waning moments of a frustrating do-or-die game against Algeria, Donovan pounced on a rebound and drilled home the winning goal, joyously belly-flopping into the corner of the field—and into the hearts of the millions of Americans watching a World Cup match for the first time.
It wasn't the most beautiful goal you'll ever see, but the dramatic timing and the fact that it was scored by the team's most recognizable name made it one of the great moments in American sports history. Almost immediately, people began to refer to it as the Miracle on Grass, and a compilation video of people across the U.S. reacting in orgiastic glee became a viral sensation, garnering some three million views and counting on YouTube.
New Galaxy fans paying close attention tonight in Carson will notice something that serious soccer observers have long appreciated: that Donovan can not only run forever but can also, at any moment, locate and make tangible that hoary sportscaster cliché, the mystical "extra gear." Late in a game, when other players have lost a step, Donovan is just as quick as he was in the first minute.
And so, if you replay the clip of Donovan's historic goal, you will see him sprinting more than half the field to catch up to the action, to be in the right place, fresh and sharp amid beleaguered Algerian defenders, more than 90 minutes after the first whistle. However unspectacular it may appear, it was the moment Donovan had been preparing for his entire career—and, most likely, the moment that will forever define him.
Which raises the question: What does he do now?
LANDON DONOVAN is the leading scorer in the history of the U.S. men's national team, as well as the all-time assists leader. He's the leading scorer in the history of the L.A. Galaxy and, by season's end, was within a few dozen assists of being the all-time leader. He's the leading scorer in MLS playoff history and the 2009 league MVP, as well as a six-time recipient of the Honda Player of the Year award, given by sportswriters to the best player on the national team.
And yet, to many fans, he long represented unfulfilled promise. That's because the only true barometer of soccer greatness is success in Europe, where Donovan failed three times to succeed in the German Bundesliga, one of the world's best leagues.
The first time, he was young. He arrived at 17, was impatient and homesick and unable to crack the starting lineup at Bayer Leverkusen and sulked his way home not even two years later. He went back in 2005 but lasted only a few months. In 2009, he played with Bayern Munich, scoring in some exhibition games and then giving up again. Donovan says now that he didn't understand that it takes time to earn a coach's respect and find your role on a team. "I didn't have anyone telling me, 'You're not going to play for ten games, but don't worry, this is part of your development.' I wasn't there to socialize. I wasn't there to train. I was there to play soccer. And when you're not, it becomes a bit of a question."
But following the 2009 MLS season, Donovan tried once more, this time heading to the English Premier League, arguably the world's best, to play for Everton, a top team. His signing was barely news in the UK, but within a few weeks he was beloved. He played in 13 games, scored two goals, and was tremendous, earning the team's player of the month award in January. In his final match, fans serenaded him with raucous chants of "U-S-A!"
Rory Smith, a soccer writer for London's Telegraph newspaper, says that Donovan "stood out as one of the best players on the pitch. He showed against Chelsea, Manchester United, and Arsenal"—three good teams—"that he is a player of the utmost quality. His flexibility was the most impressive trait he displayed, playing on both wings or as a striker, but his touch, his vision, his awareness, and his speed all stood out."
Donovan is consistently among the top runners in any game as measured by distance covered. He's also one of the fastest. Peter Krustrup, a professor in the department of exercise and sport sciences at the University of Copenhagen, says that soccer players are among the world's greatest athletes because they run so often at high intensity, which he defines as more than 15 kilometers per hour. Among midfielders like Donovan, that number is more like 18. At the World Cup, Donovan was one of a relatively small number to be clocked (in bursts) at over 30, or almost 19 miles per hour.
Speed is a natural gift, but not every athlete knows how to harness it. Donovan is a fitness obsessive who's figured out how to optimize his body for performance. A professed admirer of Kenyan runners, who, he says, "never jog," Donovan has for most of his career trained by constantly pushing himself at 80 to 90 percent of his maximum heart rate (a strategy now standard for soccer players around the world). He's also dialed his diet, following a lean fish-and-vegetable menu, then, after hearing that Michael Jordan ate steak before games, amping up his protein intake to boost his energy reserves.
All of which explains why, in the 91st minute of an intense match at the World Cup, it was no surprise at all to see Donovan sprinting to get in position to save his team, just when things seemed grim.
"The advantage doesn't come because you can run more than someone over 90 minutes," Donovan says. "The advantage comes when, in the tenth minute, I'm sprinting back and making another guy chase me. By the end of the game, that guy's worn down, but I can still keep going at the same pace. That might mean the difference between a half-yard or a yard to make a play."
"DO YOU MIND if I put my feet up?" Donovan asks me. We're seated on metal chairs in the bowels of the Home Depot Center a few days after the game against the Red Bulls, which the Galaxy lost 2–0, even though Thierry Henry missed the game with a sprained knee. Donovan's teammates are showering off after a brutal practice, which concluded with 30 minutes of shuttle runs that left some of them on the ground, gasping for air. Their captain, meanwhile, was given the day off and instead did some light work in the weight room. Mr. Tireless is finally tired.
It's no wonder. Donovan has been in season, at peak intensity, for almost two full years thanks to his Galaxy schedule, the World Cup, and the stint with Everton. Over that period, he played in more than 100 games—a ridiculous total, especially for a midfielder.
Still, he's annoyed by the fatigue. "There have been weeks when I've not been hydrating properly, or not eating properly, or training too hard," he says. "When I do that, I don't feel good. It has to be the exact formula."
The formula isn't something he can clearly articulate; nor is it a plan you could write down and follow. "I just do what feels right," he says.
"The big thing with Landon is that he has a good grasp of the entire concept of what goes into making a fit player," says Ben Yauss, the Galaxy's strength-and-conditioning coach. "A lot of different components go into it—nutrition, how to recover, how to work in the gym—and when you add all that up, that's what sets him apart. He's got this regimen that works for him."
These days, the most important element of that regimen is rest—something he has to work at. "That's been an interesting learning experience for me this year," he confesses. "I've always been active—outdoors, on the beach, playing—and so to go home and have to sit on my couch and relax … it's frustrating. Sometimes, you just have to really shut yourself down."
That's certainly his M.O. when it comes to public appearances. He has long been fiercely protective of his private life—the status of his on-again, off-again marriage to actress Bianca Kajlich, of CBS's Rules of Engagement, remains a consistent mystery—and he prefers to do interviews on the grounds of the Home Depot Center and only to talk soccer. Following The Goal, he did a quick media lap—Letterman, Jon Stewart, Regis & Kelly—but came across as awkward and uncomfortable. There was no Donovan Wheaties box, nor any new endorsements to supplement his standing deals with Nike and Gatorade. Donovan remains a reluctant self-marketer: his Twitter feed (215,000 followers) is mostly photos of his pit bulls and banter with other pro soccer players.
For the past five years, Donovan has lived in Manhattan Beach, close enough to hear the waves breaking. He's a happy lifelong Southern Californian, and you wonder if one reason his latest stint in Europe was so successful was that he knew it was temporary. "It's one thing to go for three months, knowing you're coming home," he tells me. "It's an entirely different thing to sign a three-year deal."
Ultimately, Donovan's sense of worth seems based almost completely upon how he's perceived as a soccer player. Which is why he knows he won't be able to turn down another opportunity to prove himself again with Everton, or whoever comes calling, even though his body could use a good, long break. "You only get so many chances," he says.
Same goes for the World Cup. He has at least one more in his future: 2014, in Brazil, where he will be 32 and expected to push the Americans well into the knockout rounds. Is it on his mind at all?
"I'm just trying to get through tomorrow," he answers, then catches himself. "To play World Cup in Brazil would be awesome. That's 100 percent my goal right now." Topping his 2010 performance will be tough, but at least Donovan has a strategy: lead the Galaxy on another playoff run. Make a dazzling cameo in Europe. Run longer and faster than everyone else. Be there when it counts.
In other words, don't change a damn thing.
Trending on Outside Online