The Myth of the Ab Machine
"As Seen On TV" equipment may not get you any results—as we've said all along.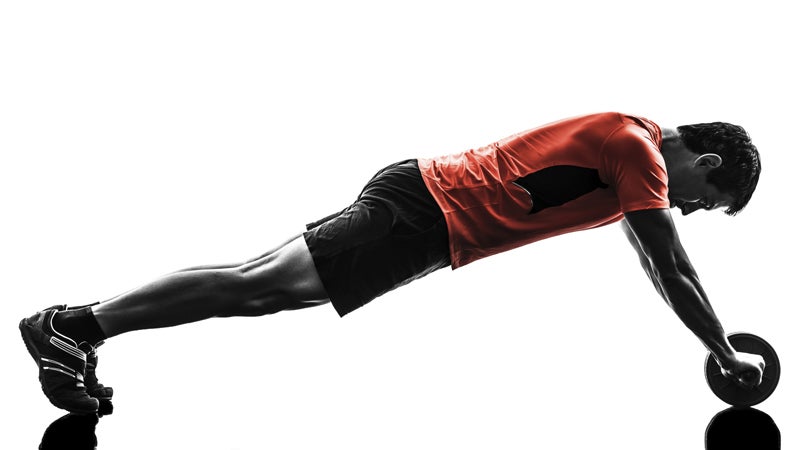 Heading out the door? Read this article on the new Outside+ app available now on iOS devices for members! Download the app.
If you find yourself buying the latest fad exercise machine to work your abs, you may be wasting your money, according to a recent study commissioned by the American Council on Exercise (ACE).
Experts at the University of Wisconsin, La Crosse, used electrodes to measure the maximum voluntary contraction (MVC) of participants' ab muscles as they performed crunches and used equipment including the Ab Circle Pro, Ab Roller, Ab Lounge, Perfect Sit-Up, Ab Coaster, Ab Rocket, Ab Wheel, and Ab Straps. They also measured the effectiveness of exercises like the yoga boat pose, stability ball crunch, decline bench curl-up, captain's chair crunch, bicycle crunch, side plank, and front plank. Ultimately, they found that none of the devices or exercises were more effective than the standard crunch.
"If you compare all the various gadgets to the traditional crunch, the crunch outperforms the majority of the exercise in terms of muscle activation," says Dr. Cedric Bryant, chief science officer at the ACE.
But that doesn't mean you should stop using your Ab Roller if you like it. "It doesn't imply that the devices have no value; all of the devices in the study still engage ab muscles in a reasonable fashion."
However, Bryant says, it's important to note that this study looked specifically at the MVC in the major superficial muscles of the ab region, the rectus abdominis and the external obliques. Exercises like plank and side plank had low scores because they tend not to engage those muscles, and instead engage the deep transversus abdominus, which helps with a lot of functional movements and core strength.
"The moral to the story is, if you really want to have a complete ab training program, you really need several exercises, and not relying on a single exercise," Bryants says. For his part, he likes to mix plank exercises with crunch or curl-type movements. And he doesn't need a machine for that.