Spring Training
Major League Baseball's long tradition of warming up for the season with oddball adventures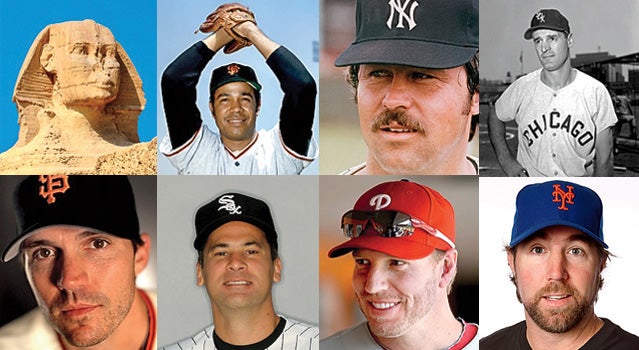 Heading out the door? Read this article on the new Outside+ app available now on iOS devices for members! Download the app.
1889
The Chicago White Sox embark on a world tour to promote the game, playing in front of Egyptian bedouin and posing for pictures atop the Sphinx.
1962
Dominican pitcher Juan Marichal suffers a cramp and nearly drowns while spearfishing in the Caribbean.
1963
During a hunting trip just before his first full major league season, future Hall of Fame pitcher Catfish Hunter shoots off his right pinkie toe.
1968
First baseman Walt Dropo, during a trip to Peking to buy fireworks for his brother's pyrotechnics company, smacks a ball over the Great Wall of China.
2006
San Francisco Giants pitcher Barry Zito surfs a remote wave in Tavarua, Fiji—a wave Surfer magazine credits Rob Machado with discovering the following year.
2010
Venezuelan infielder Omar Vizquel, one of MLB's oldest active player, takes a one-day crash course in bullfighting.
2011
During a fishing trip in Brazil, Phillies pitcher Roy "Doc" Halladay helps save a native Amazonian after an anaconda bites him on the backside and rips the motor off his boat.
2012
In January, New York Mets pitcher R. A. Dickey climbs Mount Kilimanjaro, despite his club's threat to void his $4.3 million contract if he's injured. Says Dickey, "I would never tell someone to summit Everest in the off-season. But Kilimanjaro? That's a different story."