You Don't Have to Do the Same Slog Every Year
What kind of race is right for you?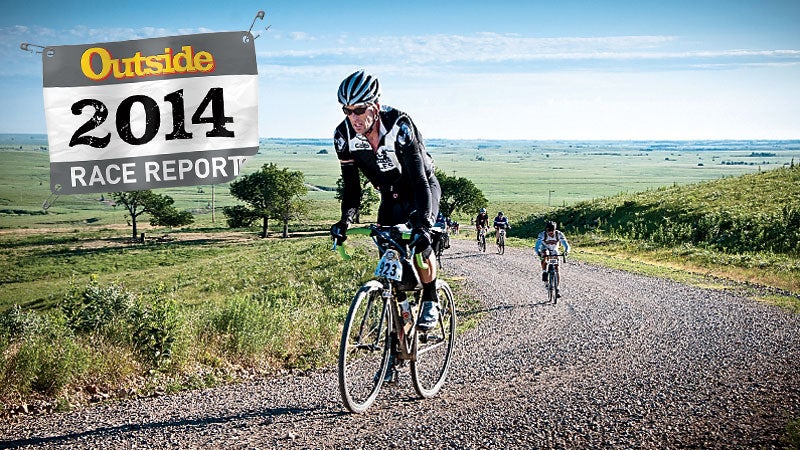 Eric Benjamin
Heading out the door? Read this article on the new Outside+ app available now on iOS devices for members! Download the app.
There's a boom in offbeat races—gravel grinders, obstacle-course runs, cyclocross events—so it's never been easier to experiment with a new sport. Here's how to decide which one's right for you.
---
Sup Racing
What: Paddling around in some of the world's most scenic locales, like North Carolina's Outer Banks.
Why: It's a day on the water that gets you a workout and a tan. And you don't even need your own board. Rentals are ubiquitous, and many races offer them on-site.
The Best: Ta-Hoe Nalu (Kings Beach, California; August; tahoenalu.com); Carolina Cup (April; Wrightsville Beach, North Carolina; wrightsvillebeachpaddleclub.com)
---
Cyclocross Racing
What: An hour spent circling a one-to-two-mile off-road loop, with frequent dismounts to hop over logs and hay bales.
Why: It's Nascar run on a muddy, grassy track, with pit stops to swap out broken or gumbo-caked bikes. Spectators drink, ring cowbells, and heckle participants.
The Best: Cross Vegas (Las Vegas, Nevada; September; crossvegas.com); Providence Cyclocross Festival (Providence, Rhode Island; October; providencecrossfest.com); Cross Crusade Series (Nationwide; crosscrusade.com)
---
Outdoor Games
What: A celebration of outdoor sports held at mountain-town festivals.
Why: There are countless events with varying degrees of difficulty, from dog-friendly mud runs to multi-discipline all-mountain challenges.
The Best: GoPro Mountain Games (Vail, Colorado; June; mountaingames.com); Dominion Riverrock Festival (Richmond, Virginia; May; dominionriverrock.com)
---
Obstacle Racing
What: Mud pits, fire jumps, barbed-wire crawls—like gym class on steroids.
Why: They're as much a party as a race. The keepsakes for completing them—the orange Tough Mudder headband, Warrior Dash's fuzzy Viking helmets—come with bragging rights.
The Best: Tough Mudder (toughmudder.com); Spartan Race (spartanrace.com); Warrior Dash (warriordash.com)
---
Gravel Grinder
What: A race on gravel or fire roads, originally birthed by Midwest bikers.
Why: Miles of backwoods trails on your road bike, with no cars or strip malls in sight and none of the scary downhills prevalent at mountain-bike events.
The Best: Crusher In The Tushar (Beaver, Utah; July; tusharcrusher.com); Dirty Kanza (Emporia, Kansas; May; dirtykanza200.com)