10 Tips for Landing Your Dream Job
Come prepared. Be curious. Keep it real. And don't forget to bathe.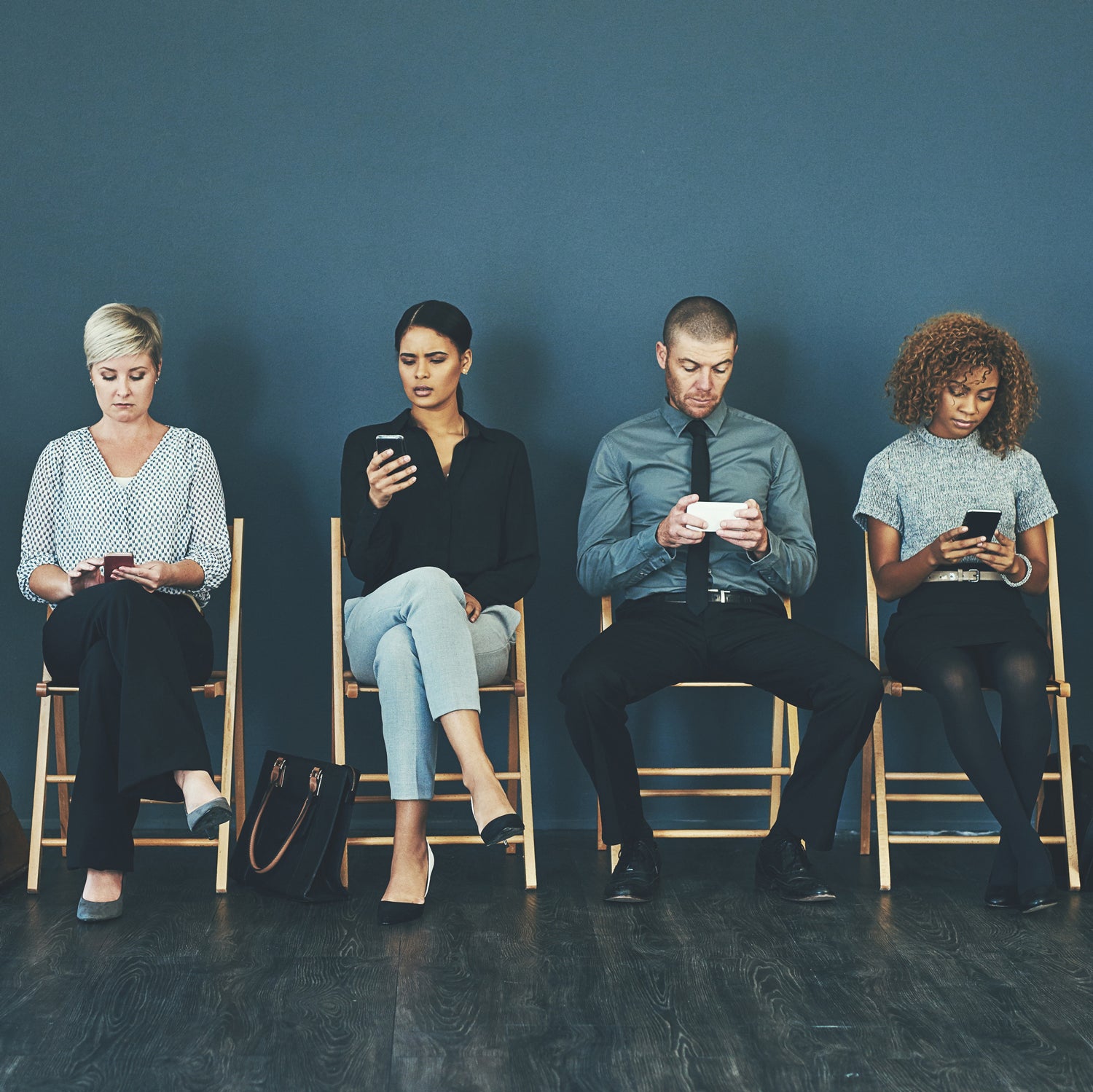 Heading out the door? Read this article on the new Outside+ app available now on iOS devices for members! Download the app.
It can look perfectly clear what companies are seeking in future associates from their job listing: the mind-numbing qualifications ("Must have a spirit of innovation and entrepreneurship in executing functions and in creating excitement…") and hyper-specific details ("…experience across a variety of mediums and channels, conceptual and ideation super powers, excellent copy chops, mad presentation skills…"). But when you sit down across the desk from a prospective employer and start answering questions, suddenly things don't seem so black and white. That's especially true at a time when millennials are moving from job to job and town to town in greater numbers. So we polled folks who hire for some of the companies on this year's 100 Best Places to Work list and asked what they look for in a promising job candidate. Spoiler alert: clean shirts still matter.
Watch What You Post 
Resumés, in the opinion of some, are on the way out. "Anyone can throw any random fact on there, and they are super generic," says Josh Olofson, manager of recruiting and development at Traeger Grills in Salt Lake City. "But nowadays, it's all about connections, and that's where social media plays a huge part. If I'm head hunting, the first places I go are LinkedIn and Facebook." This can be especially true in sales and marketing jobs, where showing an employer who you know is essential.
Dress the Part (But Use Your Head)
You want to look like you belong. You don't want to peacock. But. "We've had people show up for interviews in a dirty shirt that they were rock climbing in that morning," says Ben Bressler, founder and director of Natural Habitat Adventures, an eco-conscious travel company based in Colorado. In case it's not clear, that's a bad thing. "It's amazing, even Ivy leaguers sometimes show up unshaven and looking like they had just climbed out of the back of a van."
Be Humble…
You want to show that you know your stuff, but also that you don't know everything. "Anyone who comes on too strong claiming individual credit for successful projects in their career probably wouldn't be a great fit for us," says Kayla Vatalaro, global talent acquisition and engagement GM at the Trade Desk, a programmatic advertising company. In a job where it's crucial to fit with a team, just listen to Kendrick Lamar.
…And Authentic
At Denver PR agency Ground Floor Media, "anybody who wants to meet a potential hire gets to do so, and they can help with interview questions," says president Ramonna Robinson. The openness forces a recruit to roll with the unexpected—and in those moments, they may reveal a sliver of who they really are. "Sometimes it just comes down to gut feelings," Robinson says—for both employer and employee.
Know Who You're Talking To
"There are probably, like, 5,500 breweries in America right now," says Dave Thibodeau, founder of Ska Brewing. But only a handful of them are based in Durango, Colorado. So knowing the nature of the place you're applying to matters. Be able to say why this business, in this place, captures your imagination. "If you enjoy mountain biking and drinking responsibly, if you like to take advantage of a powder day—say it," he says. "And if it comes out without us digging for it, that means a lot."
Show You Can Stay
Thibodeau relates a pet peeve shared by many employers: "If I see on the resumé that you can't last anywhere longer than six months, and had ten jobs in the last ten years, that kills it for me," he says. "The people we're hiring are millennials, and I know they're searching for what they want to do and aren't afraid to try new things." So far so good, he says. But ultimately, he wants to hear that you're willing to invest yourself in the place you say you want to call home—whether it's a whole new town, or just a new office.
Be Hungry
Gordon Seabury, CEO at Toad and Co, the Santa Barbara-based outdoor clothing company, says there's one thing above all others that he listens for from a new recruit. "If you hear something like, 'I just wasn't challenged in my last job,' or, 'I just didn't feel I could make an impact,' that's a very good sign," he says. It means you want more.
Be Not Afraid
At Boulder-based design and architecture firm Forum Phi, Jennifer Olson says she has a favorite prompt she gives interviewees: "Tell us a time when you got yourself into trouble and how you got out of it." The right answer, she says, involves not accepting failure but pushing success. Maybe the interviewee got busted in college for underage drinking. Quit school, move back with the parents? "Not what we're looking for," she says. "We want someone who faces challenges in life and sets the bar for success."
Ask the Right Questions
And tailor them to the city, the job, the person before you. "The one who will immediately get us is the one who balances listening and speaking," says Toad and Co's Seabury. And when you speak, "ask great questions rather than going down a checklist because you think you need to ask questions. Be someone who inhales more than once every in 20 minutes."
Put a Bell on It
Ground Floor Media's Robinson loves writer and marketing guru Seth Godin, especially the parable he wrote about a bicycle maker who makes his machines much like every other bike-builder—but, at the last minute, he puts a bell or a tassel or flower on the bike to give something extra, and original, to the product. "We try to always be thinking about that last five minutes," Robinson says. "I flag that story and give it to all new hires."
Lead Photo: Getty