The 6 Best Stargazing Apps, According to Our Editors
How to satiate your curiosity about the cosmos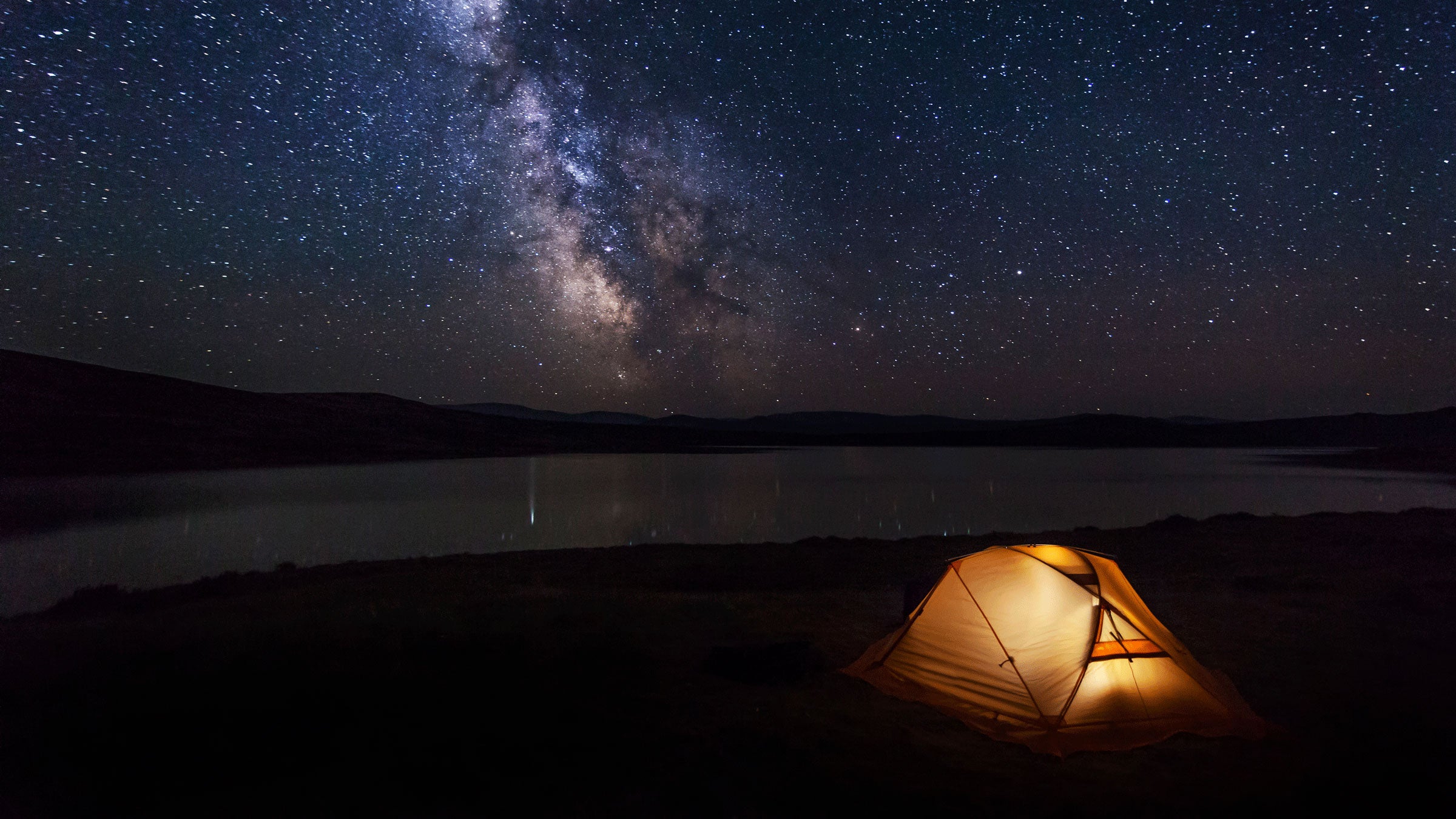 Anton Petrus/Getty
Heading out the door? Read this article on the new Outside+ app available now on iOS devices for members! Download the app.
For millennia, humans have peered into the night sky in an attempt to understand—or maybe just marvel at—the cosmos. Although there's a simple beauty in experiencing stars and planets with the naked eye, we've devised enhancements along the way, whether polished crystals in ancient times or telescopes during the Renaissance. But these approaches have got nothing on stargazing apps.
Whether you are a beginner or an experienced stargazer, you can immerse yourself in the mythology of constellations, experience the swirling gas and dust of a nebula, even catch a close-up of a satellite in space with stargazing apps. The ones that follow offer otherworldly opportunities to explore—and understand—objects in the night sky. Most apps offer a free version.
The 6 Best Stargazing Apps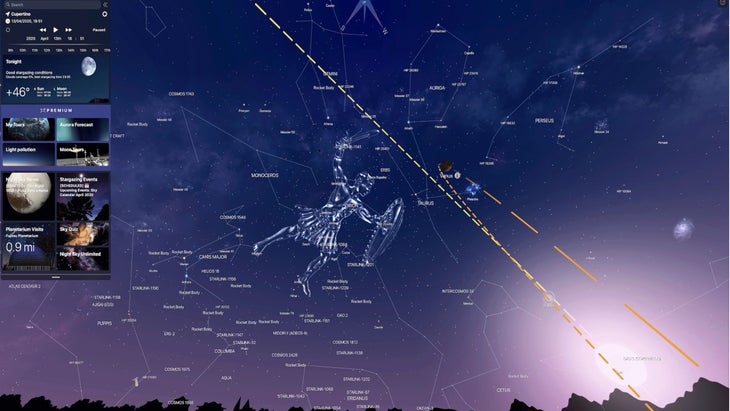 1. Night Sky, $5.99 (premium version)
Lauded as the "overall most popular stargazing app on iOS," Night Sky provides a truly humbling experience of the cosmos. The free app includes a real-time sky map that updates as you move your device, as well as a virtual reality feature that lets you explore nebulas, constellations, and planets in 3D. One of the few apps fitted for macOS, Night Sky also allows you the profound experience of your personal planetarium on the big screen. And it's available in 68 languages.
If you're interested in humankind's contribution to the cosmos, Night Sky enables you to zoom in on various spacecraft, such as Sputnik 1 and The Space Shuttle, and Explorer 1.
Ranked an "Editors' Choice" on the app store, Night Sky has drawn more than 1,300 reviews since it was launched in 2000. "​​I've been using Night Sky for a long little while now," says one user. "I've gone through 5-6 apps before I was happy with my choice. Overall it's the best app to use for everyone who likes astronomy."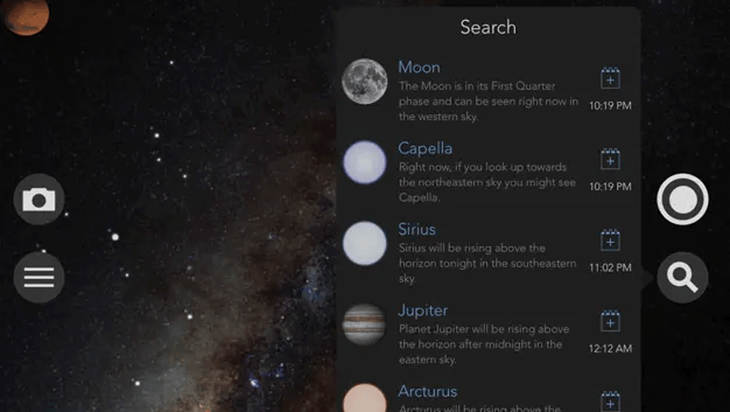 2. SkyView, $2.99 (enhanced version)
Since it launched in 2011, 3.2 million users have downloaded the SkyView stargazing app. It allows you to point your device at the sky and instantly identify stars, galaxies, satellites, and other celestial objects.
The app uses your device's camera and augmented reality technology to overlay images and annotations on your camera screen in plainspoken terms. Click on a star or constellation and you'll learn the object's name, a few facts, and specifics about its position in the sky. Hitting the info button will deliver even more information on the celestial body's history, mythology, and astrology. And it requires no data signal, which means it remains functional when you're camping in remote locations.
SkyView includes a version suitable for Apple Watch, plus a handy "today" widget that alerts you of this evening's biggest and brightest objects. The app is available only in English.
One reviewer raved, "This is one of the most incredible and incredibly simple pieces of technology I've ever found!! Entertain friends or yourself, this tool will keep you busy all night."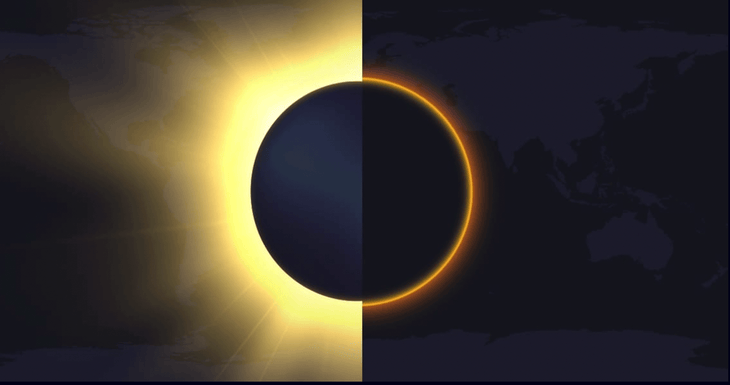 3. Star Walk 2, $2.99 (premium version)
If you've ever wanted to time travel, you can do exactly that with Star Walk 2's feature that allows you to voyage forward or backward in time and explore the cosmos on any given date. You can also zoom in from different angles to experience vivid high-definition details.
There's also no shortage of background information on the phases of the moon, meteor showers, and other astronomical events. The free version offers the same functionality plus the occasional ad.
One reviewer recounts his decades-long crush on the app: "As a kid, I loved opening up the original Star Walk app on my grandparents' iPad. It filled me with wonder and stirred my imagination."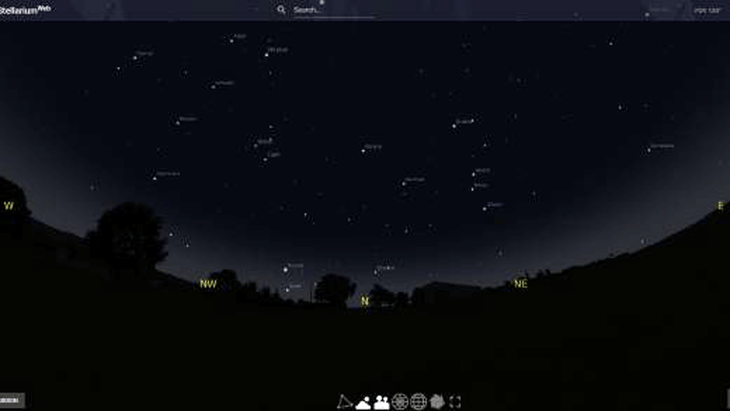 4. Stellarium Mobile, $13.99 (plus version)
The Stellarium Mobile has a minimalist interface that helps you identify celestial objects in seconds, making it particularly user-friendly for kids. The curious-minded can rely on the search function to explore the app's catalog of more than 600,000 stars, planets, constellations, satellites, and other deep-sky objects. Prepare to lose yourself in the zoom function on the Milky Way.
The app can also readily switch between northern and southern hemispheres, making it ideal for travelers. The paid version allows you more access to deep space as well as a zoom function that delivers atmospheric conditions and planetary details such as the shadows of Saturn's rings. The app was conceived by the creator of Stellarium, the open-source planetarium.
One reviewer attests, "Stellarium is by far the best general-purpose astronomy application for iPhone." Another adds, "In this app I finally found the pocket star atlas I've been looking for. Not too heavy on eye candy, and instead full of features I need for observation sessions, well thought-out right at your fingertips."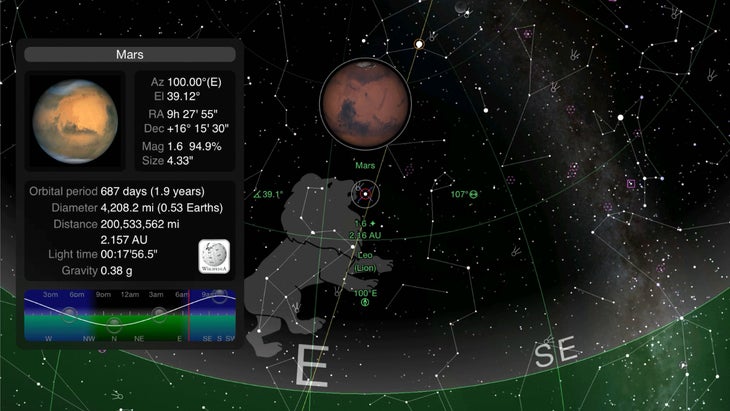 5. GoSkyWatch Planetarium, $3.99
For those who prefer an unadulterated night sky experience, GoSkyWatch Planetarium offers a minimum of text overlay. It also includes an array of features that allow you to set your view for various cities and set reminders for upcoming astronomical events, such as meteor showers and eclipses.
Its touch-free indication means all of the information populates while you move the screen—great for cooler nights when your other hand is in your pocket or when you have a beverage in hand.
One reviewer explains, "Fantastic!!! Best program of its kind that I have found. The more I use it the more I discover things that it is capable of doing. I input my own location with a high degree of accuracy and find extremely good accuracy in everything else that it calculates. The display is very realistic as to the relative brightness of the stars and constellations, just the way you see them. Being able to choose between ordinary time, the mean solar day or sidereal days is very useful."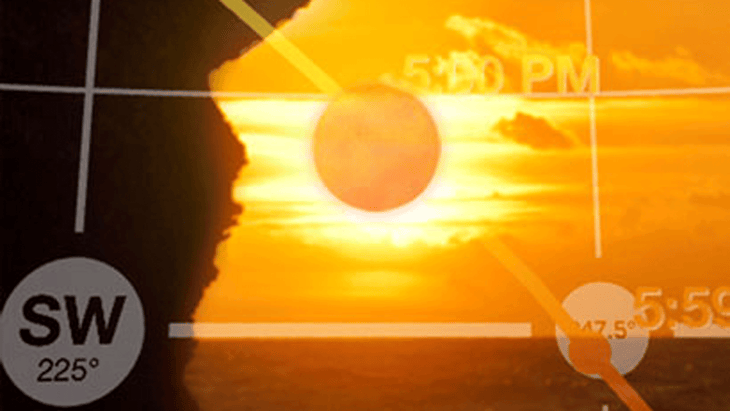 6. PhotoPills $10.99
If catching the perfect pic of a starry night sky is your M.O., PhotoPills is your ideal companion. The comprehensive photography app has become incredibly popular among night sky photographers and astro-enthusiasts for its ability to assist with planning photo shoots. The app provides detailed information on the position of your target, as well as its movement throughout the day. It also includes a planner that enables you to schedule your shots in advance. With its 3D augmented reality tool, you can preview whether the Sun, Moon, and Milky Way will align with your desired position long before taking the shot.
One reviewer touts it as "the best astrophotography app ever." Another hails it as "a 'must have' if you want to capture a gorgeous sunset, a oon shot, and/or the Milky Way in any location."
RELATED: The 7 Best Astrology Apps
Lead Photo: Anton Petrus/Getty