No Work and All Play
OK, maybe a little work, but when you're having this much fun, it's hard to tell the difference. No matter where you are or where you've been, you can still tack in a new direction and do something you love—and make a living. Just ask these folks.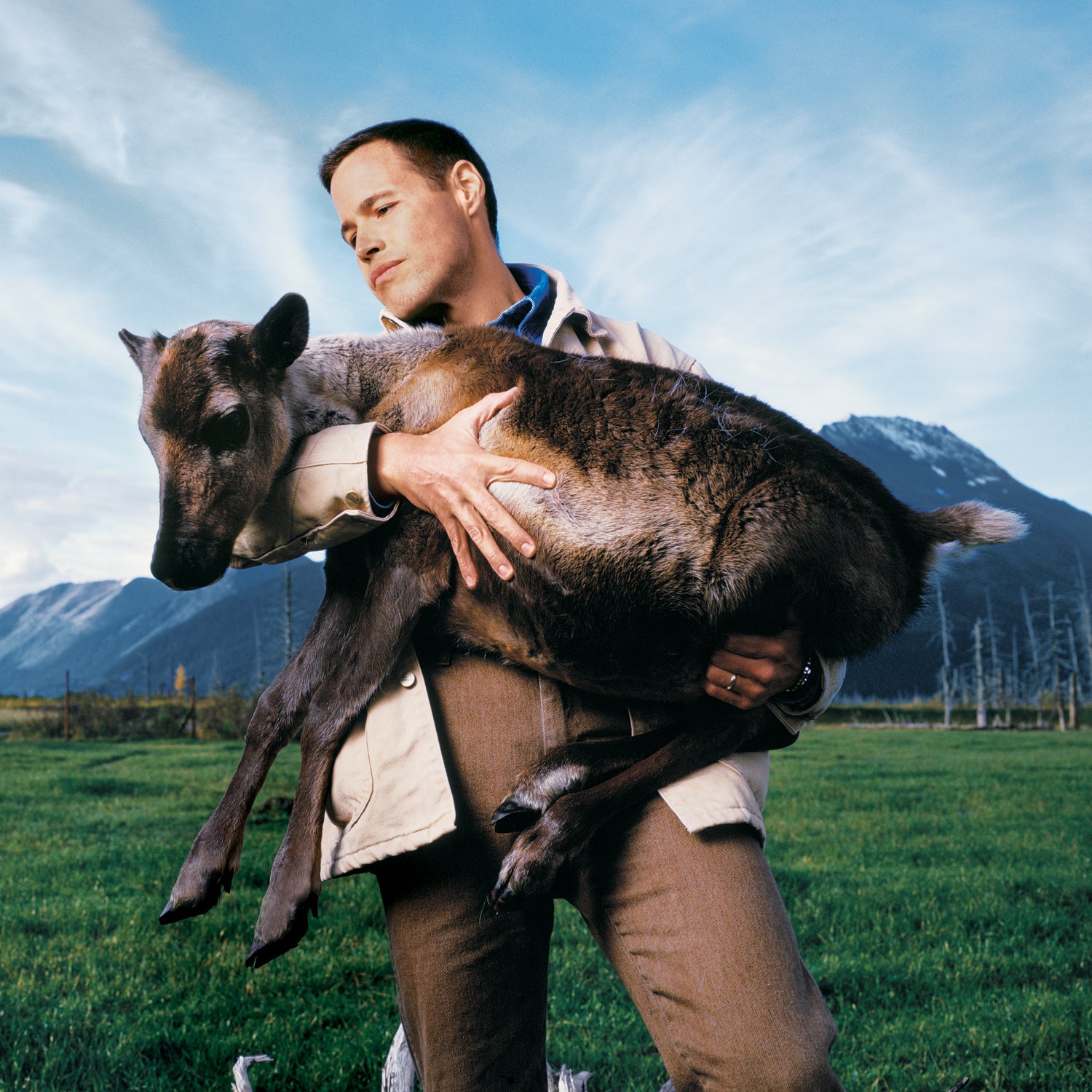 Ed Carreon
Heading out the door? Read this article on the new Outside+ app available now on iOS devices for members! Download the app.
Life's short, sure, but it can also be sweet—so don't let an unrewarding job sour your portion. Live long and prosper by pursuing what you love, just like the wild bunch of folks we've gathered here.
Jeff Corwin, Wildlife Biologist/TV Host
If TV's Jeff Corwin were a member of a crack squad of intelligence operatives à la Mission: Impossible, his code name would be Cobra Commander. For an episode of Animal Planet's The Jeff Corwin Experience, the flagship of his numerous shows, the 39-year-old traveled to India and, to make much-needed antivenin, nabbed specimens of the iconic hooded viper to "milk" while local serpent wranglers shook their heads and announced that he would shortly be cold and stiff. Didn't happen. His concentrated caution is total. Yours would be too if you'd once taken an evening stroll in the jungles of Belize, in sandals, and (surprise!) gotten nailed, on the toe, by a highly venomous coral snake.
He survived, in case you're wondering. He also apparently survived his most recent adventure. "I feel good," says Corwin. This despite last night's champagne-powered phantasmagoria in the streets and clubs of South Beach, during which we snubbed the Sagamore's famous outré scene for the only slightly less outré environs of the Shore Club. Indeed, the Boston snake charmer looks hale and happy as he pretty much drags me through the labyrinthine Miami Metrozoo, pausing before gerenuks, muntjacs, and siamangs to drop arcane critter knowledge like so much scat. But we're an incongruous pair, evidently: Whenever one of the kids swarming about happens to look up from the business of ogling exotic species long enough to notice the charismatic, cosmopolitan host of several wildly popular wildlife shows—this official gatekeeper of the animal kingdom—he or she still manages, in the midst of stuttering bedazzlement, to cast a curious eye on his sniffling sidekick, the possibly albino tourist type in the Panama hat.
It's his job, kid—the reason I'm here. Mr. Corwin has a very, very cool job. When he's traveling all over the globe for whatever three or four shows he's making, he's on the hunt for the spontaneous in a fresh landscape; he's meeting the indigenous fauna, camera crew in tow, quick wit at the ready; he's working with experts in the field, helping people out, whether it be milking cobras or assessing the impact of nearby human enterprise on wildlife; he's telling great stories, entertaining an audience of millions worldwide while raising awareness of the plights of species and their habitats. See the world, help save the world, crack a few jokes along the way, get paid. That's what I'm talking about.
"That looks like a heart attack," says Corwin, a former overweight teen who now runs and pumps iron religiously, as we pass by a vendor selling some kind of fatty carne kabob. It smells glorious, but we're on our way to sniff a trio of orangutans instead. "This is a great zoo," says Corwin, admiring the shaggy redheads. "Zoos like this have become the final salvation for some endangered species." The zoo was my idea. Corwin, with so many irons in the fire, had only two days to burn on the way from Boston to Brazil to film, with Anderson Cooper, "possibly the most important thing" he's done on TV: segments of the green-minded, globe-traversing "Planet in Peril," which will appear on CNN's Anderson Cooper 360° throughout 2007. So if we can't tag along with Jeff as he explores some jungle (forget that you'd probably come out with an anaconda necktie), he should, in all fairness, only get to see, not touch, the animals. He should do just like the rest of us and act natural in this big revolving Homo sapiens exhibit they've set up for the zoo's inhabitants.
Which he does. "My work has allowed me to live my dream," he says. "I can never forget that." But then he talks about good wine, good food, good friends. He talks about his wife, Natasha, and their little girl, Maya Rose. He talks about the small island they live on outside of Boston. He talks about clamming with Maya on their backyard beach…
You know, the really important stuff.
ADVICE? "Appreciate what you have when you have it those experiences you have on your way to wherever it is you want to go. Just enjoy those moments."
---
Jack Handey, Professional Corrector*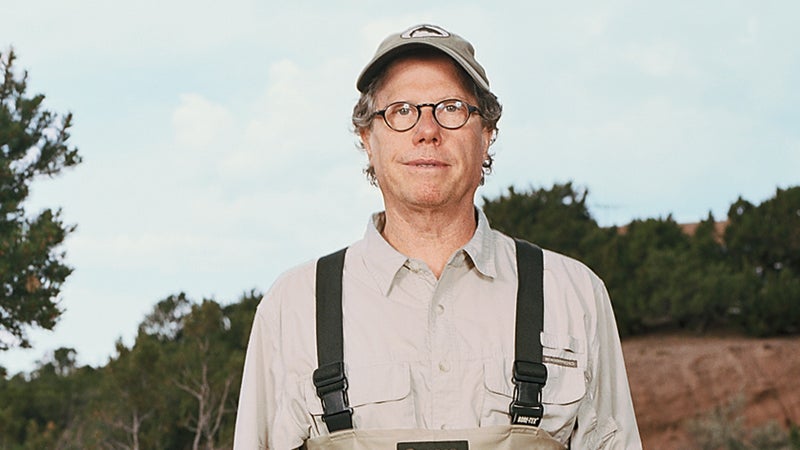 My dream job would be professional corrector. I would go around correcting people and things. For instance, if I saw you skiing down a mountain and I didn't think you were skiing very well, I would yell out a correction, like "Hey, man, ski better!" Or, if you were fishing, I might call out, "Hey, don't just stand there. Catch a fish!"
For yelling out a correction to someone, I would get $500. For just shaking my head derisively and smirking, that's only a hundred. (So, whoever's paying me for this, you're getting a bargain right there.) I would also offer more detailed corrections, although I wouldn't actually do those myself. I would farm them out to a subcorrector. I would only be a general corrector.
But I wouldn't be in it for the money. In fact, I would do this job for free.* My main joy would be in helping people. Let's say you're at the beach and you call out to a surfer, "Next time, try standing up the whole way, instead of falling over, like you just did." Imagine the satisfaction of seeing the guy do just that. Or imagine the pride you would feel when the winner of the Tour de France publicly thanked you for his victory, because you told him to "pedal faster!"
I know I said earlier that I would not only correct people but also "things." But I'm not sure how you could do that. How could you move a mountain a little more to the left or make flowers redder or frogs hoppier? Talk to God? Good luck with that. In my experience, that guy is always trying to correct you.
*This is not a real job.
**This is not true.
Unless he corrects us, Jack Handey's Web site is JackHandey.com.
---
Mark Cunningham, Legendary Lifeguard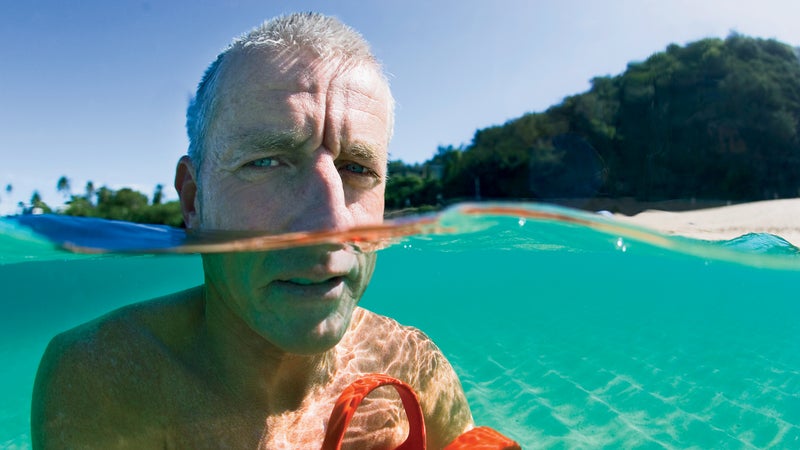 Forget Hasselhoff. After 29 years as a lifeguard—18 of them at Banzai Pipeline—51-year-old Cunningham is it. On the North Shore, lifeguards watch the beach, patrol on jet skis and ATVs, work the crowd, and then spend a couple of hours taking turns surfing as part of "in-service training." Besides saving lives, you've got to stay fit. "It's a job requirement and a survival requirement," says Cunningham. Though he recently retired from the Honolulu guard service, Cunningham still serves as a private guard on the Hawaiian Water Patrol, providing safety for Hollywood productions and surf contests: "I'm sort of like a rodeo clown for the pros; I make sure they come up after every wipeout."
ADVICE? "Be a damn good swimmer and know about surfing, jet skiing, tow-in surfing, canoe paddling, diving, and fishing. You're in that environment 40 hours a week minimum, and all of those things are going to come across your beach."
---
Griff Alker, Surf-Yacht Captain
While you're reading this, he's probably tooling leisurely around someplace like the Mentawai Islands, off Sumatra, on the Pelagic, a million-dollar, 65-foot custom surf yacht, pausing now and then to catch a few waves. As captain of said yacht, Alker spends up to 70 days a year guiding Pelagic Surf Charters clients to the best breakers in Indonesia. And if he's not at the helm or dealing with the logistics of the operation, the 43-year-old is probably deep-sea fishing or surfing with clients. "I own the boat, so I'm always working," he says. "But physically working? Four or five hours a day would be a lot." The 15-hour workdays come with the off-season, October to February, when Alker shuttles between his home, in Solana Beach, California, and Phuket, Thailand, where he oversees maintenance on the boat. In 2005, Alker and business partner John Musser bought a 125-foot decommissioned crabbing vessel and spent 18 months and millions of dollars retrofitting it for luxury surf charters off mainland Mexico. So now, in addition to the Indonesia trips, Alker is spending a couple of months a year captaining the newly christened Royal Pelagic way down south, where the waves and the cocktails are equally tasty.
ADVICE? "Don't do it for the money. It's a lifestyle. Do it because you love surfing and the ocean and making people happy."
---
Mark Angel, Whitewater Salvage Diver
Mention Angel to those in the know and the room will go eerily silent. If you're looking for him, chances are something has gone terribly wrong. "People almost whisper his name," says Dorian Thompson, a fly-fishing guide in Bend, Oregon. "The guy's a legend." scuba gear and fought your way upstream through Class VI rapids, darting between rocks like a trout or working your way down submerged ladders, to retrieve what others have lost—be it a $22,000 Rolex, a driftboat, or a loved one. Over 35 years, the 63-year-old Angel, who plies his trade on the rivers of the Northwest, has seen boulders three feet thick float over his head, snapped the 14,000-pound-test ropes he uses when salvaging boats, and rarely come up empty-handed. He uses scuba gear from the sixties and seventies, he says, because newer equipment isn't right for the task, and, so he can always move freely, he never uses a safety line. "A normal scuba diver would be killed in the first few seconds," says Angel, who's been diving rivers since he was seven. "I was in my thirties before I realized no one else really did this." No wonder. Last summer, Angel dove into a notorious hole on Oregon's Deschutes River to find a drowned 17-year-old girl pinned below. The current drove him like a pylon into the bottom and cracked his right tibia, but he kept going. After a week, he was able to pull the girl out. He lost $60,000 worth of gear, including his jet boat, in the process. He charges $150 an hour and up, depending on the task, but he won't accept payment for missions like that; he's not doing it for the money.
ADVICE? "Unload your scuba knowledge. It's not necessary. What is necessary is being a very solid whitewater man. Not in rafts—they're too forgiving—but in driftboats and jet boats."
 
---
John Chatterton & Richie Kohler
, SCUBA Heroes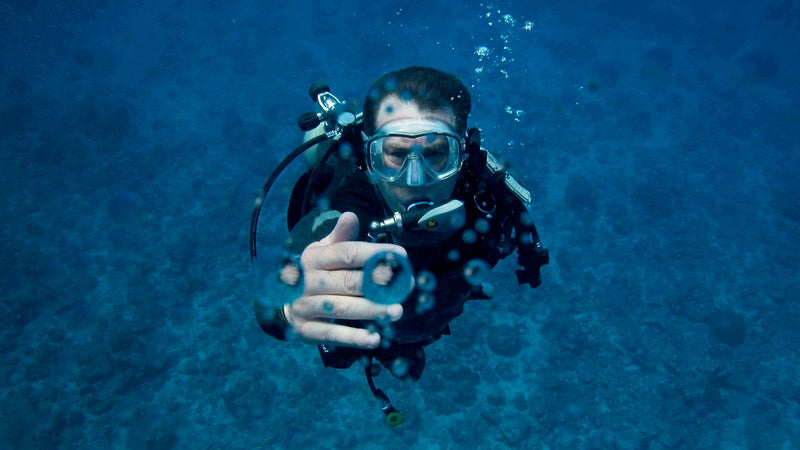 After their obsession with identifying the skeletal remains of a German U-boat sunk off the coast of New Jersey during World War II spawned Robert Kurson's 2004 bestseller Shadow Divers, Chatterton and Kohler quit their construction jobs and went subsurface full-time. As cohosts of the History Channel's Deep Sea Detectives, they explored Maya caves; Scotland's legendary Loch Ness; and the Everest of shipwrecks, the Italian ocean liner Andrea Doria, which sank in 1956 off Nantucket. In 2005's Titanic's Final Moments: Missing Pieces, they revealed their discovery of two previously unknown portions of the doomed ship. But that's all in the rearview mirror. Now the partners, 56 and 45, are creating more dive-mystery specials for the History Channel and PBS, as well as producing the DVD magazine Dive Portal. Recently, they went 400 feet down to the Britannic, sister ship of the Titanic. "The line keeps moving," says Kohler. "Where are we going to be in five years—600 feet? A thousand?" And, for the record, they want Meat Loaf and Danny DeVito to play them in the upcoming Shadow Divers movie.
ADVICE? Kohler: "There's a quote I love from a U-boat commander: 'Life is a matter of luck, and the odds in favor of success are in no way enhanced by extreme caution.' "
---
Brad Fitzpatrick, Search-and-Rescue Swimmer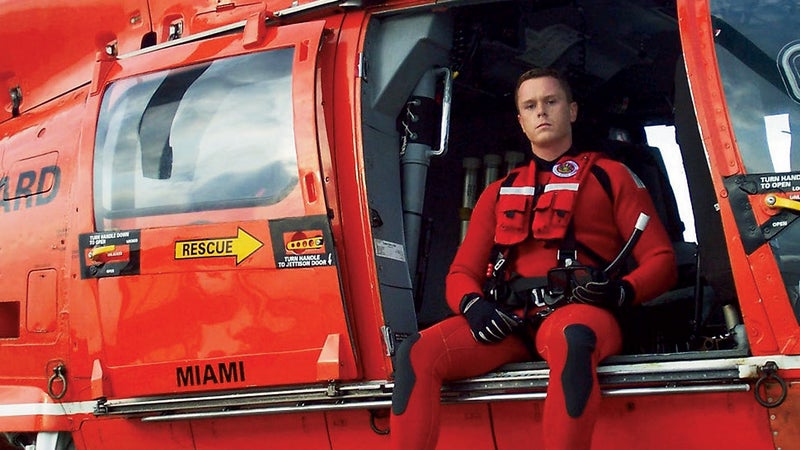 Dangling on a wire suspended from a helicopter. During a storm at sea. In the middle of the night. To Fitzpatrick, that's what it's all about, because out there somewhere is someone who might be taking their last breath. "Your adrenaline is always rushing," says the 26-year-old ocean addict, a Miami-based Coast Guard rescue swimmer who spends a good chunk of his time looking for people lost in the great marine wilderness or stranded aboard sinking vessels. After Hurricane Katrina blew through New Orleans and left it half submerged, Fitzpatrick and his crew were especially busy, saving dozens of lives. He pursued this gnarly path after enlisting in the Coast Guard, where he applied for Aviation Survival Technician training, then passed the four-month Airman program, then was sent to rescue-swimmer school in Elizabeth City, North Carolina, where he endured 17 weeks of relentless physical training. After that, it was off to work: "My first choice was Florida," he says. "I can hang out at the beach during the day and save people at night."
ADVICE? "Have your mind in the right place and be willing to give it your all every day."
---
Othello Clark, Self-Made Man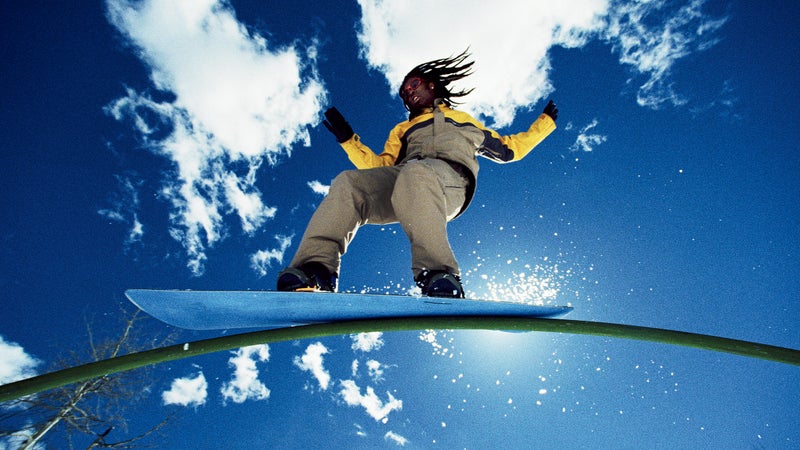 When you're a six-foot-one, dreadlocked black man hucking cliffs, backflipping off kickers, and generally spreading snowboard sickness in the rarefied atmosphere of that country club known as Aspen, Colorado, you get noticed. And if you're Othello Clark, 33, you've staked your livelihood on just that. It was your looks and skills that prompted Good Morning America to handpick you for "A Day in the Life of a Snowboarder" in 1996. Which made the industry types swoon and landed you sponsorships from Arbor and Smith, among others. And it was your gregarious personality that led a local couple to pay you to teach their son "how to skate and be cool." Which gave you the idea to open a skateboarding camp and make other kids cool. Which led you to open Othello's Sk8 Shop in 2000. Which inspired Aspen Skiing Company to give you your own rail park on top of Ajax Mountain; they knew you'd pump life into the snowboard scene. And then there's the fact that you're an X Games host. And you live in Maui part of the year. What do you think about all this? "I am truly blessed. But I'm still your average Joe. When I've got ten bucks, I put six-forty in the gas tank."
ADVICE? "I've tried my whole life to make my career something I love. Don't give up. Anything is possible."
---
Dana Williams, Mountain Town Mayor
Former SoCal skate rat Williams took office as the mayor of skitopian Park City, Utah, in January 2002, three weeks before the Winter Olympics. He was soon rubbing elbows with international ambassadors. "I used to work in bars, and here I was having dinner with the king of Norway," says the 52-year-old. "I still get up every morning and go, I'm the frickin' mayor. How cool is this?" Williams, who grew up skating in drained pools and hanging in the same circles as Stacey Peralta and the kids you know from Dogtown and Z-Boys, moved to Park City in 1978. There, he farmed alfalfa for years and got involved in local politics, working on projects like Utah's first land trust. In 2000, Salt Lake City mayor Rocky Anderson encouraged him to run for office. In '02, he won. In '06, he was reelected, unopposed. During his five-year tenure, he's built a 35,000-square-foot outdoor skate park, helped Park City earn a green-power award from the EPA, and established conservation easements on 7,000 acres around the city limits. Yet he never misses Wednesday-night practice with the Motherlode Canyon Band, with whom he plays roughly 65 concerts a year. One caveat: With a salary of only $21,000, His Honor still moonlights as a real estate broker: "Just being a mayor is a good way to stay broke," he says.
ADVICE? "Try to maintain an open mind. And have the support of your family."
---
Chris Davenport, Pro Freeskier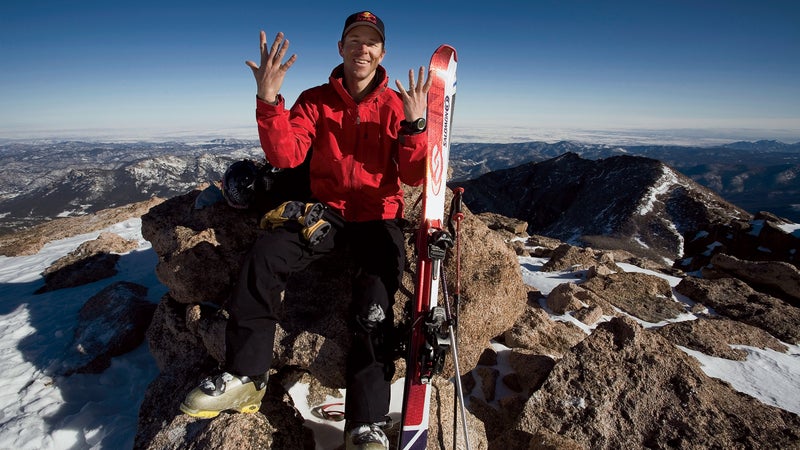 Some people collect rocks; Davenport collects mountains. The first person to ski all 54 of Colorado's 14,000-plus peaks in one year (see skithe14ers.com) and winner of numerous extreme-skiing championships and events, Davenport has managed to turn questionably sane snow antics into a very lucrative vocation. "I'm really lucky," says the 35-year-old, who supplements his alpine gig by commentating at the X Games and World Cup events and even doing a little motivational speaking. Next on the agenda is knocking out California's 15 fourteeners, plus Washington's Mount Rainier, in short order. A childhood spent banging gates in New Hampshire made him a top racer at the University of Colorado in the mid-nineties, but the burgeoning freeskiing scene lured him away. Today, he lives in Aspen with his ski-patroller wife and their two groms/sons. "Not letting my career blow up has been one of my greatest achievements," he says. You mean implode, bro. Believe us, you're definitely blowing up.
ADVICE? "It takes hard work and good timing. This means dedicating a good part of your life to the sport, both as a lifestyle and as an activity. Only the most dedicated go on to success."
---
Rob DesLauriers, Ski Village Realtor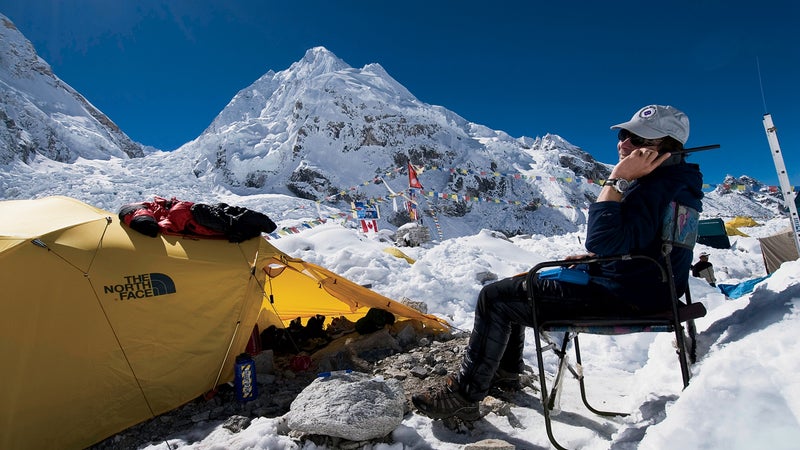 Last October, before becoming one of the first Americans to ski from the summit of Everest, Rob DesLauriers, owner of Jackson, Wyoming–based Teton Village Realty, sold two pieces of property on a satellite phone at Base Camp. "Dealing with clients, you have to be available anytime, all the time," he says, "but you can certainly answer your cell phone on a chairlift." DesLauriers, 42, used to live out of his van in Tahoe; now he owns a two-million-dollar home at the base of Jackson Hole with his wife, Kit, a professional skier. How'd he make the leap from mogul skier to real estate mogul? In 1994, as a ski-camp coach at Grand Targhee, he was asked by a client to help develop a condominium hotel, the Teton Mountain Lodge. Around nine years later, armed with a real estate license and a degree from Cornell's School of Hotel Administration, he started his company. But the job isn't all powder days and honking paychecks. "There's no job security, and there are no benefits except your free time," he says. "You could have no deals for six months, then sell a $5 million house and make $50,000. But you might be eating ramen noodles for three months before that."
ADVICE? "Don't expect it to be easy. It's a lot of follow-up and outreach. Sometimes it'll take two years working with a client to make a deal."
---
Ben Harper, Rock Star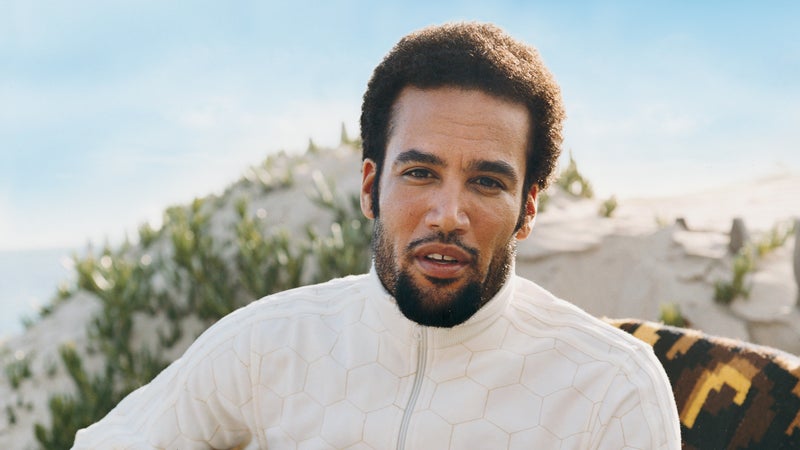 Wherever he lands on his endless global tour, Harper who spends up to 300 days a year on the road makes the most of his time. "First thing I do when I get to a city is hit the street. I walk. I go for a jog, a bike ride, or a skate," he says. Since his 1994 major-label debut, Welcome to the Cruel World, Harper, 37, and his band, the Innocent Criminals, have played at least 125 shows annually. Sounds exhausting, but Harper's got it dialed: "If I want three days off in Rome, I'll carve it out." Over the years, he's cultivated many friendships surfers in Australia, Hawaii, Portugal, and Brazil, skaters in Canada and the south of France. "I've got a good collective around the world," he says. (That roster includes Lance Armstrong, Kelly Slater, and Laird Hamilton.) When he's not touring, Harper savors his time at home in L.A. with his wife, actress Laura Dern, and their four kids. But it's never long before he starts to feel the pull of the road again. "At this point, it isn't something I have to do. I do it because I love it. I feel like one of the best uses of my time and energies is making music," he says. "And playing live there's just something specifically fulfilling about it. I don't know how long I'll tour at this pace, but for now we're keeping it hot."
ADVICE? "Roll around on the concrete. It'll thicken up your skin."
---
Ames Morison, Vintner
While living in New York City in the mid-nineties, Morison felt disillusioned enough with teaching in the South Bronx to pursue an idea he'd concocted with college buddy Christopher Medlock James. Morison, who learned sustainable-farming techniques during a Peace Corps stint in Guatemala, attended a winemaking program at the University of California. Then James, a successful money manager, provided the capital to establish the Medlock Ames winery. In 1998, they purchased a deserted 320-acre property in Sonoma County's Alexander Valley. It took three years to produce a quality crop, but in 2001 Medlock Ames bottled its first merlot, since adding cabernet sauvignon and chardonnay to its now certified-organic line. And they did it using purely sustainable methods: solar power, electric and biodiesel vehicles, and sheep for weed control. "It feels good to work with my hands and the soil," says Morison, 36, "and there's an intellectual satisfaction in seeing how the weather, the way the grapes are grown, and my daily decisions affect the final result."
ADVICE? "Taste as many different wines as you can, learn as much about farming as you can, and work at a winery during harvest."
—MEGAN GAMBINO
---
Gus Speth, Enviro Crusader
Dean of the Yale School of Forestry and Environmental Studies, Speth's been at the forefront of the green movement for nearly as long as it's been around. Through generational and political shifts, his voice has been a constant source of reason and measured optimism. He recently spoke with TIM SOHN about his work—and where we've been and where we're headed.
OUTSIDE: When you cofounded the Natural Resources Defense Council, in 1970, you were still in law school. Did you have in mind then that environmental advocacy would be this lifelong calling?
SPETH: I've worn this green hat in a lot of different roles. The NRDC is an advocacy group; then we built the World Resources Institute, the Washington think tank; then the Council on Environmental Quality under President Carter; and then the United Nations Development Program. And now here at Yale for eight years—I can't believe it.
There seems to be a difference of perspective between the old guard and the people working at the grassroots today.
This is one of the issues with the older, bigger environmental organizations—reconnecting with young people and groups who haven't really been inside the environmental tent. It's not that the young people aren't hungry to work at these national groups …
What are the effects of the mainstream coverage of global warming?
I think it's the big issue. For your readers, there's not going to be an outdoors worth going to if we don't do something—and fast—about this problem. It's the biggest threat to conservation in history. Fortunately, it's kind of a clarion call; it's waking people up and, I think, revitalizing environmental concern.
ADVICE? Find something that excites you and has spiritual or ethical content.
---
Olafur Eliasson, Environmental Artist
Eliasson is something of an illusionist, forcing us to look more closely at the world by cleverly deconstructing both natural phenomena and how we relate to them. Born in Copenhagen to Icelandic parents in 1967, he was drawing from an early age and, after dabbling in breakdancing as a teenager, enrolled in the Royal Danish Academy of Fine Arts in 1989. He then gained notice at the 1994 Cologne art fair, where, at the invitation of a gallery, he created an artificial grotto. Among his subsequent creations were a reverse-flowing waterfall that cascaded up a series of basins and Double Sunset, in which a metal sphere was erected above the city's skyline to reflect a nearby stadium's lights. But he's best known for The Weather Project, a 2003–04 installation at London's Tate Modern that invited viewers to trade the city's gray afternoons for the glow of an artificial sun. And whether visitors were responding to a welcome antidote to seasonal affective disorder or the audacity of Eliasson's Apollo complex, the piece was a hit: Roughly two million people saw it. Now based in Berlin, he's had no shortage of work since, and he and his team of 30 collaborators—from craftsmen to art historians—choose the projects that suit them. Last year, proceeds from a window installation he designed for Louis Vuitton stores went to his charity, 121ethiopia.org, which focuses on community-based aid work in Ethiopia. Eliasson's upcoming plans may include a mysterious work involving New York City's waterways, so, given that he turned a Stockholm waterway green in 2000, New Yorkers should be on the lookout for any alterations to the Hudson's muddy palette.
ADVICE?"I think about people's perception andengagement. There is no work without the viewers or users."
---
John E. DiScala, Travel Expert
Known to fans as Johnny Jet (johnnyjet.com), DiScala writes a chatty, inside-scoop travel newsletter that takes him, well, everywhere. And when you're on an endless quest for the best hotels, beaches, and parties, it's hard to call it work. Recently, globe-trotting travel writer TIM NEVILLE corralled DiScala, 37, for a commiseration session.
OUTSIDE: Are you always on the go?
DiSCALA: I log 125,000 to 150,000 air miles a year. In nine weeks last year, I went to New York, Portugal, Spain, Germany, Sweden, Malaysia, Taipei, Florida, Cancún, Texas, and Morocco. Tomorrow I go to Curaçao, then Miami, Brazil, London, and Cyprus. I once went to Hawaii for dinner.
Yet you used to be afraid of flying?
I was diagnosed with asthma, and my jackass doctor told me I couldn't breathe the pressurized air, even though I'd flown as a kid. She really frightened me, but I got over it. Small planes still scare me, though. Once after a rough flight on a puddle-jumper in Fiji, I didn't just kiss the ground; I made out with it.
OK. And you've stayed in some pretty upscale places. Most memorable?
The Treetops, in New Zealand. It's almost $2,000 a night, and it's incredibly friendly. The owner picked me up at the airport. We flew a helicopter to a volcano for a short hike and horseback riding, then had lunch on a 70-foot yacht.
So where does Johnny Jet vacation?
Home. I have a place in Manhattan Beach. It even has furniture.
ADVICE? Write about your trips and tips, even if it's just local stuff—travelers want that kind of info. Once you get noticed, you can start leveraging yourself.
---
Andy Corbett, Safari Guide
Expat Irishman Corbett, of East Africa Safari Ventures (eastafricasafariventures.com), thinks he may have lived in Africa in a previous life. Recently, MEGAN MICHELSON caught up with his current incarnation via satellite phone to talk about terra infirma, wily weather, and unhappy elephants.
OUTSIDE: You're a farm boy from Ireland. How'd you make such a giant leap?
CORBETT: I studied marine biology at the University of Wales but decided the marine side wasn't as interesting as the terrestrial. I spent two years training as a guide in South Africa. After that, I came to Kenya.
So where are you right now?
I'm in the Masai Mara. We're stuck in the mud, so we've been digging out.
Are you always digging out of sticky situations?
One of the characteristics of a good guide is the ability to adapt—and smile and pretend it's all coming together when really everything's falling apart. Last December, our camp got flooded. We had 20 feet of water in about four minutes. It washed away our tents, so we had to make a plan very quickly.
I bet. Any good wildlife chase stories?
Once, on a guided walk, some elephants caught the smell of us—a mother with a young calf. And she charged. The Masai spotter had a spear, and I had a rifle. He dug his spear into the ground and I fired a warning shot. That stopped the charge. Both of us were very impressed with each other's bravery. I gave him a nice machete, and he gave me a bracelet. I'm wearing it right now.
And how long do you plan to stay in Kenya?
I'm out here forever.
But you're only 25.
I know. I'm just a kid.
ADVICE? Sign up for a yearlong or shorter course with South Africa's Bush Academy. Check out bushacademy.com.
---
Mark Anders, Freelance Writer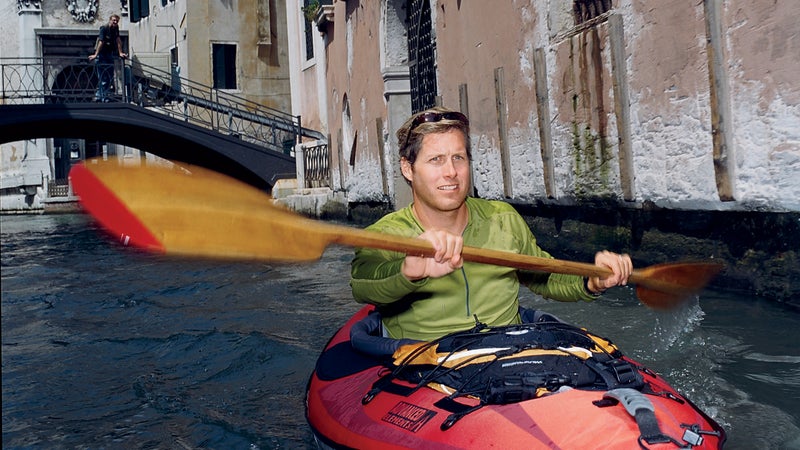 Surprised? Don't be. I've surfed with Kelly Slater, mountain-biked with Gary Fisher, hung out with Jack Johnson, drunk Guinness with Yvon Chouinard, hit the slopes with Daron Rahlves, skated with Andy Macdonald, and surfed a standing wave on Africa's Zambezi River. To name a few. Whenever people ask me about my work, I get a little uncomfortable. See, it's nearly impossible to respond without sounding like I am completely and incontrovertibly full of shit. But this is what I do. I'm 35, I live in Wilmington, North Carolina, with my wife, Ilene, and our two sons, and, basically, I come up with adventures, things I want to learn, or people I'd like to meet (a.k.a. story ideas), then I convince a magazine to pay me to go out there and do the "research." Sound easy? It's not. Freelance writing is an insanely competitive field. To be successful, you must pay your dues—pitch like crazy, be happy with boring assignments, and build your clips—and be equal parts writer, salesman, project manager, and idea guy. When I'm not on assignment, I'm writing, organizing trips, or cooking up ideas. And though I may not get rich (you might make anywhere from $20,000 to $100,000 a year), I've never once had to wear a tie or punch a clock.
ADVICE? Approach editors like you would someone you're interested in dating, but never be a stalker.
---
Zakary Zide, Film-Fest Founder
"We're trying to make sustainability sexy," says Zide of his EarthDance environmental-film festival (earthdancefilms.com). "We're using a 21st-century medium to tell the age-old story of man's relationship to nature." Natural-sciences program manager at the Oakland Museum of California, Zide, 39, has earned his living as an educator for the past 14 years—leading scuba trips in the Galápagos and studying wild elephants in Thailand along the way. But in 2003, Zide saw a gap between his day job and his artistic sensibilities: "The festival was conceived to inspire an interdisciplinary dialogue," he explains. "I'm always asking myself, How can I communicate inspiration and wonder in nonformulaic ways?" EEFF was originally "short-attention-span environmental film," but on the 2007 tour, which will hit 15 cities around the world, you'll see feature-length films as well as short comedies and mockumentaries—two days' worth. "Learning builds from emotion," Zide says. "Get people to care and you'll get results." Amen.
ADVICE? "I got where I am through vision, innovation, and diligence. Oh, and sexual favors.Cultivate curiosity. Share what you find. Repeat."
---
Paolo Marchesi, Adventure Photographer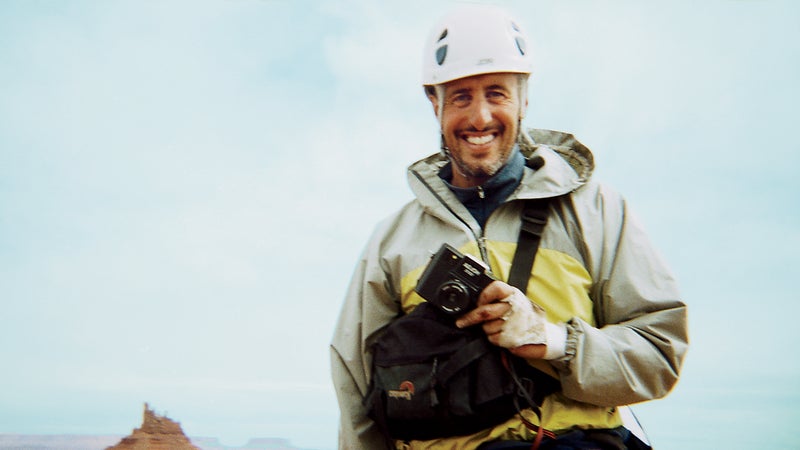 Care to take a dip with huge squids—extremely deadly Humboldts, that is—while wrestling a camera? Usneither, but Marchesi, 39, has done that and more in the name of work, all over the world. KEVIN KENNEDY recently chatted up the Italian about making it as a lensman.
OUTSIDE: How'd you get started?
MARCHESI: When I was an art director in Paris, I started experimenting with cheesy pictures of my girlfriend. That first year, I made $1,000. The phone didn't ring for months. No matter how good you are, if people don't recognize your name, they won't see your skill.
And you got recognition how?
Persistence. And the fact that my happiness is my first priority. Every day is a workday; every day is a play day. That's the beauty of loving what you do. Fortunately, money followed.
Would you say you have a style?
Photographers should be hired for their vision, not for their style. Style is nothing but technique, and technique is irrelevant.
Digital or film?
I shoot both, but, in my opinion, darkroom days are over. You have so much more control on a computer, and you don't have to be in the dark. I don't like the dark.
ADVICE? Shoot what you love and have no fear of rejection. No matter how good you are, there will always be someone who thinks your work sucks.
---
Sara Ivanhoe, Yogi
"There's nothing that makes me feel sexier than yoga," says Ivanhoe, whose entrance into the world of sun salutations was rather inauspicious. She spent her college years at New York University studying the arts and rolling with a rowdy crowd. "When I was younger, I wasn't the healthiest person. I was really excited by the whole rock-and-roll lifestyle," says the 36-year-old. But she found balance in regular yoga practice and, after graduating, moved to L.A., where she flirted with acting and modeling. Meanwhile, her love for yoga grew, and in 1995 she got a hip gym called Crunch to let her teach a class. A few years later, Crunch asked her to make a video. Little did she know that she was on the leading edge of what was to be a major trend in the U.S., and her good looks, soothing presence, and girl-next-door charm would take her to the top. In the following ten years, Ivanhoe filmed 14 videos, including the best-selling Yoga for Dummies series and a pair of workout shows for FitTV. She's now an instructor at Santa Monica, California's prestigious Yoga Works studio and a personal yogi to the Hollywood elite. "I've been shipped in for yoga emergencies—rock stars detoxing, you name it," says Ivanhoe, who usually starts her mornings with a boardwalk ride on her beach cruiser before teaching a private lesson and a class. Yeah, she knows she's got it good. She was recently reminded of the fact while giving a private lesson to a certain glamorous starlet: "She just looked at me and said, 'In my next life, I want to be reincarnated as a yoga instructor who lives in Venice Beach.' "
ADVICE? "Sometimes what we think we want isn't as much as we could have."
---
John Stubbs, World Monuments Fund VP
First there was Indiana Jones, Hollywood's academic action hero. Now there's Professor Stubbs. As vice president of field projects for the World Monuments Fund—an international nonprofit striving to safeguard the world's heritage sites against neglect, conflict, and natural disasters—he helps oversee about 250 architectural projects, in 84 countries, on all seven continents. Working with historians, engineers, exotic-painting conservationists, landscape architects, and historic-garden restorers, the professor, 57, has seen the cultural patrimony of more than 100 countries. He also oversees the management of the WMF's list of the 100 most endangered sites, a global call to action on behalf of monuments in need of immediate intervention. The demands of the job—Stubbs also teaches three courses at Columbia University's graduate program in historic preservation—have rendered him a jetlagged insomniac. "I've traded in a work shirt in Cambodia for my best Jermyn Street suit to address the Royal Geographical Society in London 30 hours later," he says. But who needs sleep when you get to climb around Instanbul's Hagia Sophia or stroll Beijing's empty Forbidden City after hours?
ADVICE? "Go where the action is—there are enormous possibilities in Eastern Europe, Central and East Asia, sub-Saharan Africa, and Oceania. There's room for all kinds of help in the field of heritage protection."
---
Nat & Rachael Lopes, Bike Tourism Entrepreneurs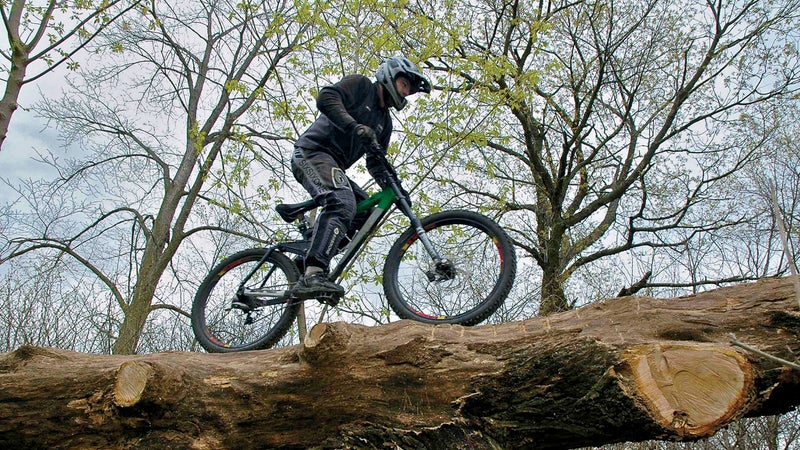 In early 2004, the Berkeley, California– based Lopeses quit their jobs, ducked out of a lease, got married, and hit the road all within two weeks to join the International Mountain Bicycling Association's trail crew. They cruised the U.S. and Canada in a gratis Subaru Outback, visiting variouslocations to assess trails firsthand, meet with land managers, and teach sustainability in the field. Three years, 46 states, nine provinces, and nearly 9,000 ridden and 100,000 driven miles later, the couple, 33 and 30, have embarked on another joint venture, Hilride (hilride.com), a consulting firm specializing in mountain-bike tourism and development. They'll design trails and tap into the cutting-edge market of lift-accessed bike parks. Next up: turning Croatia's Istria Peninsula into one of Europe's top mountain-biking destinations. As for home? "We used to say it was North America," says Nat, "but we're upgrading it to Earth."
ADVICE? Nat: "Someone once said, 'Man's contradiction is in his need to find employment.' We take that as a challenge."
---
René Hansen, Athlete Manager
Visit Burton Snowboards HQ, in Burlington, Vermont, and you'll see, emblazoned across the front door with other rules, this: WE ARE CLOSED IF TWO FEET FALLS IN 24 HOURS. Talk about priorities. And as global team director of this enlightened outfit, Norway-born Hansen, 36, oversees the careers of some of snowboarding's hottest commodities, including Shaun White, Terje Haakonsen, Jeremy Jones, and Hannah Teter. Since his duties include riding with his team, Hansen spends about 65 days a year on the hill. During the winter, he's busy escorting them to contests and photo shoots while scouting new athletes. His typical "off-season" goes something like this: "On the way to heli-board in New Zealand, we stop in Sydney and surf; then fly to Chile and go up to Valle Nevado; then do the world tour and hit up the biggest cities in the world, where we meet with the TV stations, magazines, and newspapers; then we hit up glaciers in this part of the world; and then winter is on again." But it's not all parties and pow, and Hansen spends nearly 40 percent of his year away from home, supervises a staff of 16, negotiates the big contracts, and much more. He doesn't mind, though.
ADVICE? "If you love something, you're on the right track."
---
Penn Newhard & Nate Simmons, Gear Reps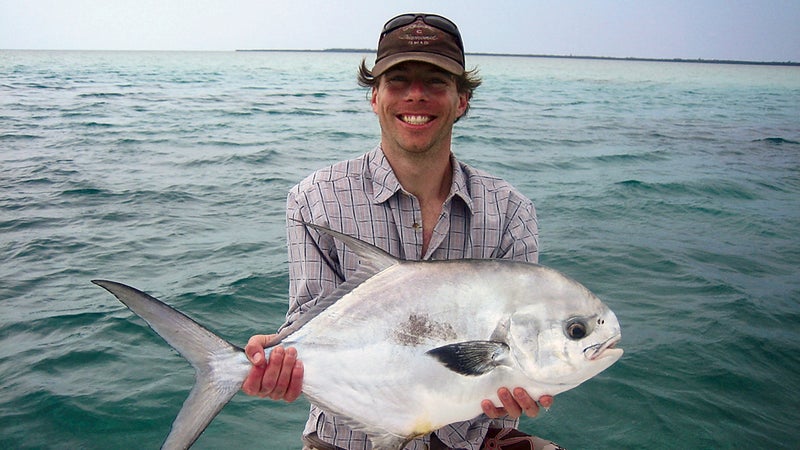 Our subjects are a little crunched for time. "It's been snowing a lot here," writes Simmons in an e-mail, "so we're taking everybody skiing tomorrow. We're testing Black Diamond's new fat skis." That's life for the owners of Carbondale, Colorado–based Backbone Media, one of America's premier outdoor PR firms. Before starting Backbone in 1997, Newhard, who grew up in Bermuda, left his Wall Street job and went off to climb and fly-fish around the world. He returned stateside six months later and eventually wound up marketing for Climbing. Eight years later, Newhard formed Backbone. The next year, Simmons, who'd been working for Prudential Insurance and John Hancock in Boston, was hired. "For me, it was a way into the outdoor industry, a way into the Rockies, and a way to live this great lifestyle," says the 36-year-old Simmons, who's now a partner. Since then, the duo has helped turn companies like Black Diamond and Cloudveil into industry powerhouses. How? "A big part of our job," says Newhard, 43, "is taking journalists and retailers on skiing and fishing trips so they come away believing in the products we promote. We could probably be making better money somewhere else, but this is a fun, amazing job."
ADVICE? Simmons: "When you love your job, it shows. Good PR is not about spinning; shoot straight and people will trust you."
---
Timothy Ferriss, Work-Week Hacker
In 2003, Timothy Ferriss spent 90 hours a week managing his California-based nutraceutical company, BrainQuicken, occasionally sleeping under his desk and spending holidays sending e-mail. A year later, he was traveling the globe and working less than a day a week. (That's what we said.) The 29-year-old, who lectures on "ideal-lifestyle design" at Princeton, shares his techniques in The 4-Hour Workweek: Escape 9-5, Live Anywhere, and Join the New Rich, out in April from Crown. JASON DALEY recently tracked Ferriss down to give him the business.
OUTSIDE: C'mon. Are you serious?
FERRISS: I work about an hour a week. But it's different for everyone. This is not a book on how to be Tim Ferriss. I've spent the last few years interviewing people on experimental living.
Hasn't your productivity fallen?
Once I took myself out of the equation, profits at BrainQuicken went up more than 30 percent. You need to do an 80-20 analysis and figure out what 20 percent of your actions give you 80 percent of your income.
But how do you get out of a job in the first place?
Make yourself indispensable, then, at crunch time, use an excuse like emergency house repairs to stay home, but say you'd rather work than take vacation. Make those days your most productive ever, then suggest to the boss you work at home one day a week, then more. Be highly productive at home, not so much in the office. When the time is right, ask to work remotely full-time.
Crafty—I like it. So what technology do you need?
Use Skype to make cheap calls; a SkypeIn number shows up as your home base, so no one need know if you're traveling. Access your home computer from anywhere with GoToMyPC.com. Quad-band Treos and satellite phones keep you connected. I also outsource Web research and spreadsheets to assistants through Elance.com. But do the 80-20 audit before you go mobile. You don't want to spend a month in Prague working eight hours a day in an Internet café
Wait a second. What about the money for all this travel?
Treat time and mobility as currency—look at them like cash. Also, take advantage of geoarbitrage, capitalizing on currency differences for profit. Forty thousand dollars a year can give you the lifestyle of a millionaire abroad.
Trending on Outside Online