How to Treat Yourself to Wilderness Therapy
Stressed? Overworked? Need a vacation? Put away your phone and go outside with no schedule or plan.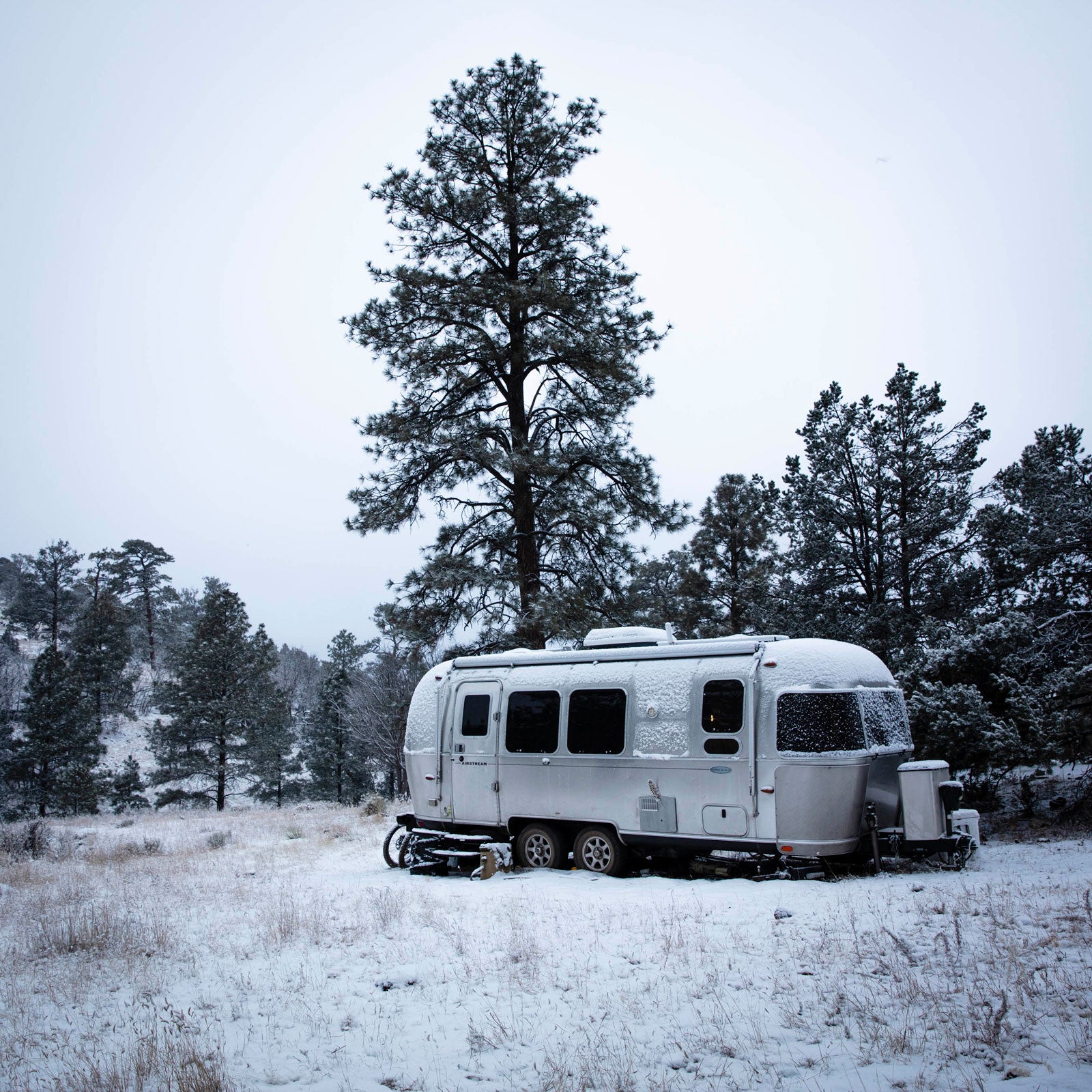 Jen Judge(Photo)
Heading out the door? Read this article on the new Outside+ app available now on iOS devices for members! Download the app.
This autumn has been a wicked few months of anxiety and work for me and my wife, Jen, with a mountain of writing and photo projects culminating in the Outside Bike Test. The day after the test, when we had imagined the pressure would finally end, our truck was broken into, and lots of expensive gear was stolen. It all left us feeling like we needed a vacation, but when we thought about the places we'd like to go—Bolivia, the Republic of Georgia, Kazakhstan, Montserrat—the time and cost were too much.
Instead, we loaded up Artemis and headed for an old favorite spot in New Mexico's Gila Wilderness. It wouldn't be as warm as the Caribbean or exotic as Central Asia, but we hoped a little quiet time would help calm the storms of recent life.
A lot of research has been done about the restorative and therapeutic benefits of time in the woods. That getting outside reduces stress, bolsters happiness, and even improves creativity is well documented. And I'm not talking about exercise; the research shows that spending even just a few minutes a day in nature can lower your heart rate and blood pressure. Jen and I try and get outside to exercise every day, but the truth for us—and I have to believe that this is similar for many people today—is that it often feels easier to flip on the television or reach for a bourbon.
So off we went to the Gila, with nary an agenda except some outside time. We did set a few ground rules. Rather than try to plan ahead to find the perfect spot, we'd simply roll down there, turn onto whatever dirt road looked good, and land wherever we landed. Planning is great, but sometimes it just adds stress.
Normally we'd pick a campsite where we have phone service to ensure we can work, but this time we would purposefully find a spot with zero connection. Recent studies have shown that cellphones diminish and perhaps completely impede our ability to appreciate the benefits of nature. Besides that, with connectivity comes the temptation to text friends, check the news, and watch Netflix. We also committed to taking some time away from the bikes and other strenuous exercise. I love to ride, and I thrive on formal, scheduled training time, but even exercise can turn into a kind of obligation.
That's the thing about wilderness therapy—the way to really reap the benefits is to give as much attention to the quiet reprieve of the environment as you would your job or any other commitment. Too often, Jen and I just transfer our manic energy—the scheduling, the goals, the perpetual motion—to the outdoors. Churning out that workout, trying to summit that peak, and working that 5.13a you've been wanting to send for years—they're all still structured demands. Sometimes true recovery requires a full stop.
It's perhaps cliché to say "go to the woods." But honestly, I feel it's something every one of us overlooks and forgets.
We rolled into the Gila on a crisp afternoon. Flaxen rays of sun cast the valleys in bright highlights and purple shadows. Fifteen miles from the pavement, we found a flat patch well off the road crouching below dry hills and ponderosa pines that creaked in the wind. Rather than obsess over the perfect placement and getting our trailer dead level, as we normally do, we simply backed in Artemis and pulled out our chairs to bask in the late-fall sunshine.
My mother sometimes asks me, "When you're out in the woods, what do you do?" The implication is that it might get boring. And it's true that when you first enter the still of wilderness after dealing with constant email and hourly appointments and rush-hour traffic, sitting in a chair and staring at wind-tussled piñon pines can feel, well, slow. But that's the point. In this world of nonstop stimulus, what we really need is to do nothing. So Jen and I sat and looked into the hills as bluebirds flitted in the pine boughs and the sun cast long shadows until we had to go inside because we were shivering.
Over the following days, we slept long and late—the early dark of winter means lots of downtime—read books that had been cast aside for months in favor of more pressing concerns, and wandered in hills that rattled with the dry of autumn. I have an admission: I hate hiking, at least the way most people conceive of it, traipsing on a measured trail to an intended destination and then returning. For me, it just turns the trip into another goal. But roaming out your door, up whatever slope presents itself, and into the backcountry; walking until you're tired and hungry, and then sitting with a snack and looking through binoculars at the open, public land that's ours to behold—that's an entirely different thing. I can spend hours, days even, just wandering. And to my mother's question, when you sit and really look, you sometimes get to spy, as we did, two bobcats batting at each other, or a band of coyotes emerging from their den, or maybe even a squadron of javelina storming around like temperamental linebackers. And then all those insipid problems from work and home blow away on the west wind that's lashing your face.
Jen and I spent a week in the quiet. When we emerged from the Gila, we felt renewed. It's perhaps cliché to say "go to the woods." But honestly, I feel it's something every one of us overlooks and forgets. While it's pretty unlikely you'll ever completely eliminate the stress of work and financial demands, the counterpoint is that our respite is always out there humming along without us: deer grazing, snow falling, wind riffling, and pretty much nothing else. And that's probably exactly what you need. Or at least, it's what we needed.
Lead Photo: Jen Judge
Trending on Outside Online