The New Plan to Get More Americans into the Tour de France
A paltry few Americans race the Tour de France these days—despite the fact that junior bike racing is booming on this side of the Atlantic. A new plan aims to shift America's Tour participation into high gear.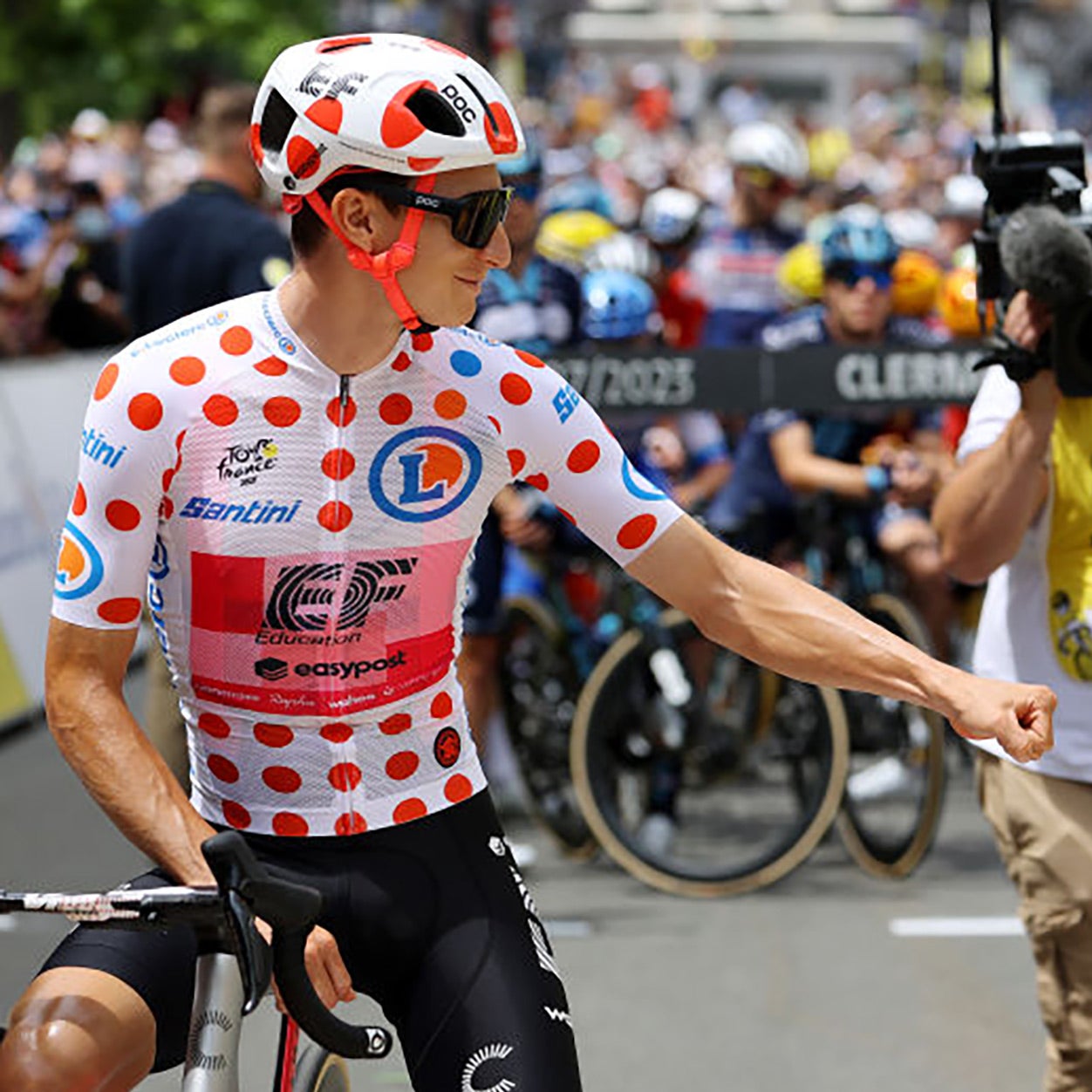 Michael Steele / Getty Images
Heading out the door? Read this article on the new Outside+ app available now on iOS devices for members! Download the app.
This story appeared in the June/July issue of Outside Magazine. 
American cyclist Matteo Jorgenson can trace his participation in this year's men's Tour de France back to an email he sent in the winter of 2017. Jorgenson was 18 years old at the time, a top racer in the U.S. junior cycling ranks, the sport's version of Little League baseball. He sought a career in cycling's highest echelon, the WorldTour, but big-league teams showed little interest in him. So Jorgenson spent several months emailing squads in Europe's development scene asking for a job.
"Every day I'd try to write three emails after my training rides, because I was trying really hard to market myself," Jorgenson told me this spring as he was preparing for the Tour. "I was spending an hour on each."
One finally generated a lead. After notching an impressive racing result in France with the U.S. national team, Jorgenson messaged a French squad that employs 19-to-22-year-old riders, a development category called espoir (French for "hope") in cycling terminology. He received a reply in broken English, and a few days later Jorgenson met with the team's director. Jorgenson spoke little French and the director spoke hardly any English, but they found ways to hash out a deal. The director offered Jorgenson a job for the following season. All he needed to do was learn French and then relocate from his home in Boise, Idaho, to a village in the Alps, to continue his career. Jorgenson didn't hesitate. He said yes.
Now 24 and one of America's top Tour de France riders, Jorgenson says the email and meeting changed his life. In France, he blossomed into a top racer in the espoir category and became fluent in French; after two seasons, he was hired by a Spanish WorldTour squad called Team Movistar. In 2022 he made his debut at the Tour de France. "I was completely driven for one goal, which was to get to the WorldTour, and I pursued just about every avenue I could," Jorgenson says. "I honestly don't know if everyone is cut out for that."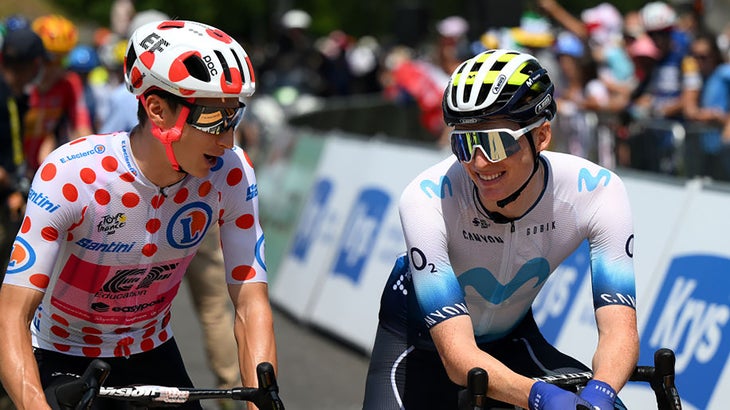 Jorgenson's tale illustrates the arcane professional pathway that many American cyclists follow to try and reach the Tour these days. A paltry few are strong enough to enter the WorldTour straight from the junior ranks. Those left behind either quit, burn out, or attempt to navigate a confusing network of European developmental leagues. It's a career track that requires both persistence and luck—in addition to strong legs and lungs. It's also a journey that explains why so few Americans ever reach the Tour de France.
The development path for Americans has gotten tougher in recent years, due to the rapid disappearance of America's own professional road cycling circuit. But new investment from the sport's national federation, USA Cycling, and from WorldTour teams, could make things easier for future generations.
Jorgenson says he tells aspiring American pros that the ascent to the Tour begins with a major life decision. "My general advice is to move to Europe and start racing as soon as you can," he says. "It's the only way you can show yourself in the races that matter and hopefully get picked up by a team."
More Kids on Bikes, Fewer Americans at the Tour
Americans have always been the minority at the Tour de France, even during the eras of Greg LeMond and Lance Armstrong. The most to ever start the race is ten, which occurred twice: in 1986 (when there were a total of 209 total riders) and 2011 (when there were 198). Even when they were winning—and more than a few American victories were erased due to doping—U.S. riders were few and far between. American participation has actually waned since the eras of Lance and LeMond: just three raced it in 2019, 2020, and 2021, before a dramatic uptick in 2022 to seven (seven!) riders. In 2023, six riders started the race. (By contrast, France often serves up more than 40.) Women's participation has been equally slim: six Americans (of 144 riders) raced the inaugural women's Tour in 2022.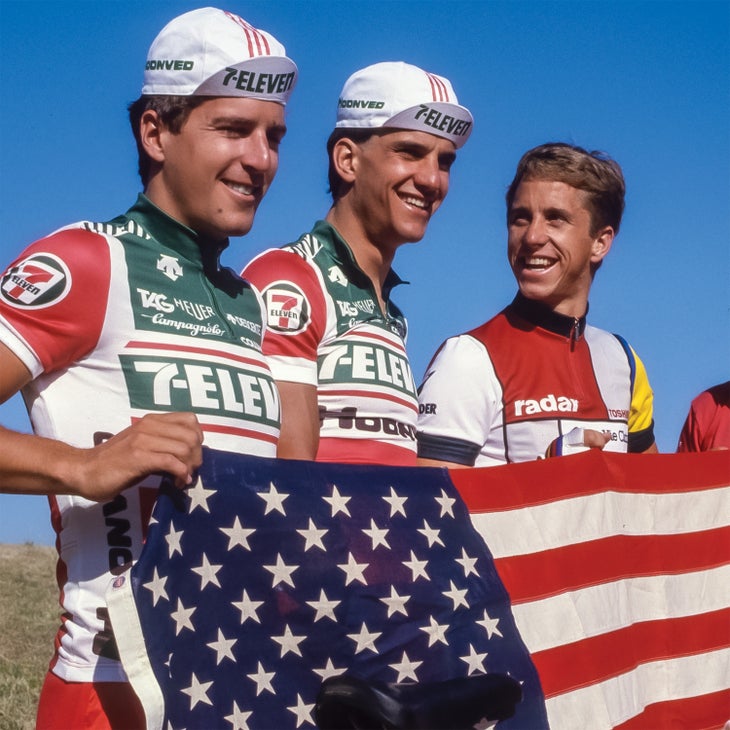 Oddly enough, America's dismal Tour participation numbers come amid bike racing's decade-long boom as a youth sport in U.S. schools. The National Interscholastic Cycling Association, founded in 2009, now has competitive leagues in 31 states, while Georgia and Colorado both support their own independent school leagues. According to NICA's 2021 annual report, 26,945 kids either raced or attended a team practice that year. And much of this growth is due, at least in part, to the league's focus on fun rather than developing star cyclists.
"Our program doesn't have tryouts—if you can commit to the schedule and the rules, you're on a team," Austin McInerny, NICA's former president, told me in 2019. "It doesn't matter if you're a superjock or new to cycling."
That said, some percentage of NICA racers desire a more competitive environment, and to meet the demand, junior club racing teams have popped up across the country. Boulder Junior Cycling, Swift Cycling, Twenty24, Hot Tubes, and others are the next step in the country's development pipeline. Toby Stanton, who has operated Hot Tubes in Shirley, Massachusetts, since 1993, says NICA has had a dramatic impact on the young riders he recruits.
"The kids are so good now—they come in fitter and closer to their best than I've ever seen," he says. "High school cycling is really good at bringing new athletes into competitive sports, and you can see who the good ones are."
Long story short: More young Americans are racing bikes than at any moment in the sport's history, and many have the talent to someday reach the WorldTour. But few of them ever reach the WorldTour, and fewer still get to the Tour de France. Somewhere along the American pipeline, the system breaks down. Sources I spoke to point to the espoir category as the missing link. In Europe, teams in this category act like a safety net for top riders who aren't yet ready for the WorldTour when they leave the junior ranks. In the espoir category, these cyclists can race, train, and continue to develop.
In the U.S., espoir racers struggle to find opportunities to compete. American espoir team Aevolo Cycling, which is operated by retired pro Mike Creed, raced at pro events across the country upon its founding in 2016. With few racing opportunities in the U.S. today, the team must travel across the Atlantic a few times each year to compete. The constant travel is tough for Aevolo's riders, all of whom are also pursuing college degrees. And since they aren't racing in Europe day-in, day-out, the riders often struggle at the events.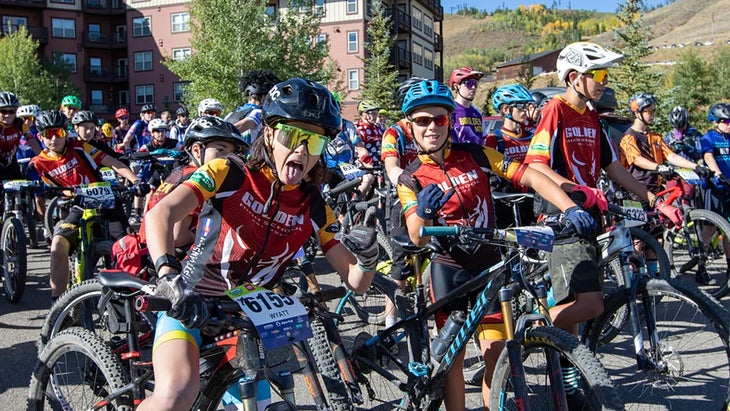 "I wish we didn't have to go to Europe as much," Creed says. "The guys we get need a little more time to mature and aren't the junior wunderkinds. If you're not ready for racing in Europe, it can get depressing fast."
Another U.S. espoir team, called Hagens Berman Axeon, often gets invited to bigger events in Europe. But in recent years the squad has started hiring more European riders than Americans. For 2023, just three of the squad's 12 riders are from the U.S. Creed says the struggles of espoir teams and riders is an area where American cycling can improve, because right now, some talented athletes are falling through the cracks.
"What you don't want is for guys to get lost in the shuffle," Creed says. "I think you can look at Matteo [Jorgenson] and a few guys in his cohort and give them a lot of credit, because nothing has come easy for them."
Pioneers in Europe
Jorgenson is hardly the first American to chase his Tour de France dreams by uprooting to Europe. In the seventies, cycling pioneers Mike Neel, George Mount, and Jonathan Boyer made the jump overseas; in 1981, Boyer became the first American to start the Tour. Others followed: 19-year-old Greg LeMond relocated to France in 1980; he would go on to win the Tour in 1986, 1989, and 1990.
Still others made the move but never reached the Tour. Cyclist and author Joe Parkin relocated to Belgium in 1985 at age 19, spent years navigating the Flemish development scene, and raced professionally but never made the Tour. He says plenty of Americans washed out in Europe's hyper-competitive lower-tier races.
"Some of these guys went over there with this 'I'm gonna win the Tour' mentality and they'd just get so demoralized by how competitive it was," Parkin told me. "I was an average shit kicker but I wouldn't quit. I just found a way to keep going."
Americans were plenty strong—at the 1984 Olympics, U.S. cyclists claimed nine medals—but they weren't accustomed to the narrow European roads or breakneck speeds. On wide American roadways, the strongest cyclist can simply ride around everyone else and prevail. Winning a race in Europe, however, requires strategic acumen as well as knowledge of the route's twists and turns, plus the attitude required to elbow your way to the front. "A lot of American guys were faster than me, but they never figured out how to master the flow of the races," Parkin says.
In the eighties and nineties, American cycling's governing body sent juniors to race in Europe's lower leagues to learn this style of racing, a practice that continued for decades, and in 1999, USA Cycling established a permanent home for development riders in Izegem, a tiny town in West Flanders. It was run out of a hostel owned by retired Flemish cyclist Noël Dejonckheere, who served as the coach and team director.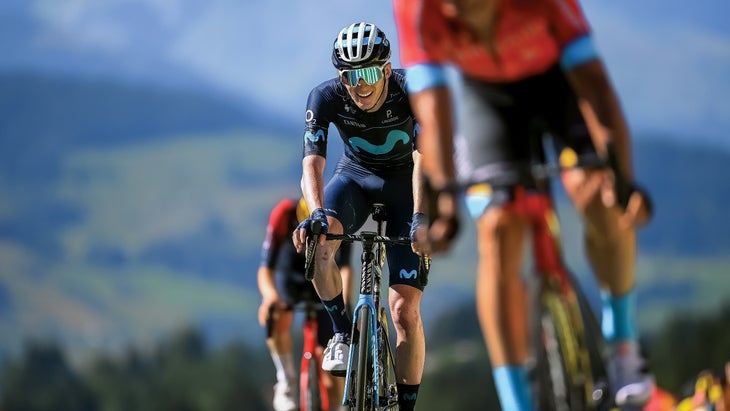 In 2009, I spent a week living in the Izegem house while reporting a story for VeloNews, and I marveled at what I saw. More than a dozen rosy-cheeked American espoirs and juniors lived in the house—they trained on the same narrow cobblestone lanes used for pro races, and they competed almost every weekend. USA Cycling's women's national team was also at the house, learning the finer points of European road racing. A grant from WorldTour teams High Road and Slipstream Sports had just pumped tens of thousands of dollars into the program. There were new bikes and shiny team cars wrapped in star-spangled decals.
It sure looked good, but Dejonckheere said the American racers were still far behind their European counterparts in terms of bike handling, tactics, and positioning in the peloton—deficiencies that doomed them in races. "These are things that kids in Belgium learn when they are 14 or 15 years old," he told me. "We try to narrow the gap, but even if you start Americans when they are 21 or 22, it is perhaps too late."
A handful of the riders I met there eventually graduated to the WorldTour, but most returned to the U.S. to race in its thriving professional scene, which by then supported the Amgen Tour of California and the Tour of Missouri, among other pro races. A few later jumped to WorldTour teams after turning heads in the U.S. For these riders, racing abroad was prep school—and racing at home was a safety net.
Boom and Bust
A decade after my visit to Izegem, I headed to the Low Countries to follow up on America's cycling-development program. A lot had changed in the interim. USA Cycling had moved on from Dejonckheere and relocated to a sports complex in Sittard, in the Netherlands. The sponsorship cash from the two WorldTour teams was long gone. As a result, the program was smaller, humbler. There were no espoirs—just six junior men and six junior women. Jorgenson had graduated two seasons prior.
But the American coaches worked just as hard to teach their students how to survive in European races.
"People think amazing pro riders just appear. They don't—they all start as juniors," the team coach at the time, Billy Innes, told me. "We still have to introduce riders to this style of racing, because there's nothing like it back home."
In the U.S., things were even more bleak. The domestic pro road scene had all but disappeared, with teams and events folding amid a rapid exodus of sponsors. In the spring of 2019, the Amgen Tour of California held its final edition—a death blow. The few teams that survived—Aevolo, Hagens Berman Axeon, Human Powered Health—all switched focus to compete overseas. The divestment was also starting to hit U.S. junior road-cycling races, which were also dropping off the calendar in droves.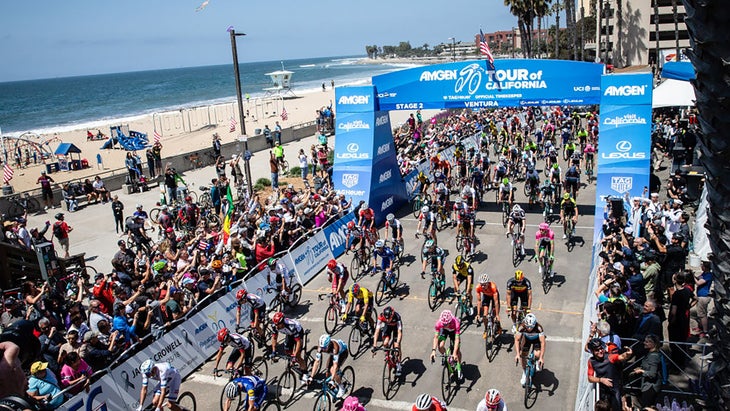 Things would get worse before they improved. When COVID-19 struck, the federation halted its European development program and kept it shuttered for two seasons. After decades, the steady march of young Americans overseas had stopped.
In an email, USA Cycling's new road-team manager, Tanner Putt, called the two-year stretch a "low point." Yet the hiatus also offered time to rebuild, said Putt, who went through the organization's development ranks more than a decade ago. And in 2022, USA Cycling returned to Europe with new riders and more cash.
The federation has carried that momentum into 2023, and at the moment, U.S. cycling development appears to be on the upswing. The new plan in American cycling seems to be to create more pathways to the WorldTour—and ultimately, the Tour de France—from the junior ranks. Last year, Hot Tubes rider Magnus Sheffield jumped from the juniors to British WorldTour squad Team Ineos Grenadiers, and his success prompted the pro team to begin a recruiting relationship with the U.S. junior team. In January, Hot Tubes star AJ August traveled to Mallorca, Spain, to train with the WorldTour squad.
Earlier this year, American WorldTour squad EF Education–EasyPost followed suit, creating a similar bond with an American junior program called Onto-Hincapie. In a release announcing the partnership, EF Education-EasyPost CEO Jonathan Vaugthers said his WorldTour team will use the relationship to scout North American junior riders—even if those riders aren't able to race overseas.
"We're going to be keeping a close eye on North American junior races," Vaughters said in a release. "Prove yourself there, and EF Education-Onto could be your shot to learn what it takes to race as a pro and show what you can do against the best in the world."
The EF Education and Ineos Grenadiers relationships represent two new inroads to the pro ranks that didn't exist before.
"The WorldTour teams want them earlier than ever now, and that's good and bad," says Hot Tubes' Stanton. "Some guys have the results and the physiological markers, but how are they off the bike and around the team? Some aren't ready."
There's other investment occurring in the development pipeline focused squarely on juniors. USA Cycling has invested additional resources into youth cycling with a new program called the Athlete Development Pathway. Putt says the framework is inspired by the one that died in 2020, but with some tweaks. USA Cycling wants to cast a net to find the best juniors from the NICA and club programs through a series of regional and local talent-identification camps—not just racing results. Teenagers who turn heads there will go to Europe to compete, just as before.
"While development work is more difficult due to the demise of so many great domestic road races, ultimately what creates international-caliber riders is race days in Europe—not the U.S.," Putt says. "So our focus at the higher end of the pathway is to maximize race days in Europe."
"My general advice is to move to Europe and start racing as soon as you can," says Matteo Jorgenson, an American cyclist on the Movistar WorldTour squad. "It's the only way you can show yourself in the races that matter and hopefully get picked up by a team."
The focus on juniors makes sense, and it represents a big step toward funneling more American racers to the Europe, and then to the WorldTour, and eventually onto the Tour de France. USA Cycling wants to capitalize on the groundswell in scholastic leagues. But I worry that future espoir riders—young talents who are in Matteo Jorgenson's position—will continue to fall through the cracks. Some cyclists require a few more years of development before they're ready for the big leagues. And with few racing opportunities appearing for 19-to-22-year-old riders in the U.S., those who are almost good enough still face a tough road.
The federation isn't ignoring espoirs—it will organize a national team for specific races like the UCI world championships. And Creed's Aevolo program will enter some overseas races as well. Is it enough? We'll have to wait and see. In women's cycling, infrastructure is more robust: USA Cycling is funding a team based in France called Cynisca Cycling, which Putt called a "critical launchpad for getting American women to the WorldTour."
"Structured support, exposure, and adequate resources will have a significant impact on the trajectory and length of their cycling careers," he says. "USA Cycling has a responsibility and opportunity to step in and intercede in this space."
He's right, of course. But for how long? Cycling development generates no revenue, and a return on investment will take years to materialize—if ever. In my time reporting on the topic, I've seen funding for these programs soar, crash, return, and crash again. The American ascent to the Tour de France may indeed become easier in the coming years. But it's a safe bet that, in the future, the trick to getting to the Tour will again become simple to define, if seemingly impossible to actually do: move to Europe and race your bike.
Outside articles editor Frederick Dreier was previously the editor in chief of VeloNews. He has reported on U.S. youth cycling development since 2005.
Trending on Outside Online