The Trails Just Aren't Big Enough for Both Mountain Bikers and Hikers
Angry hikers are setting up booby traps on popular trails to scare off cyclists. Is segregation the answer?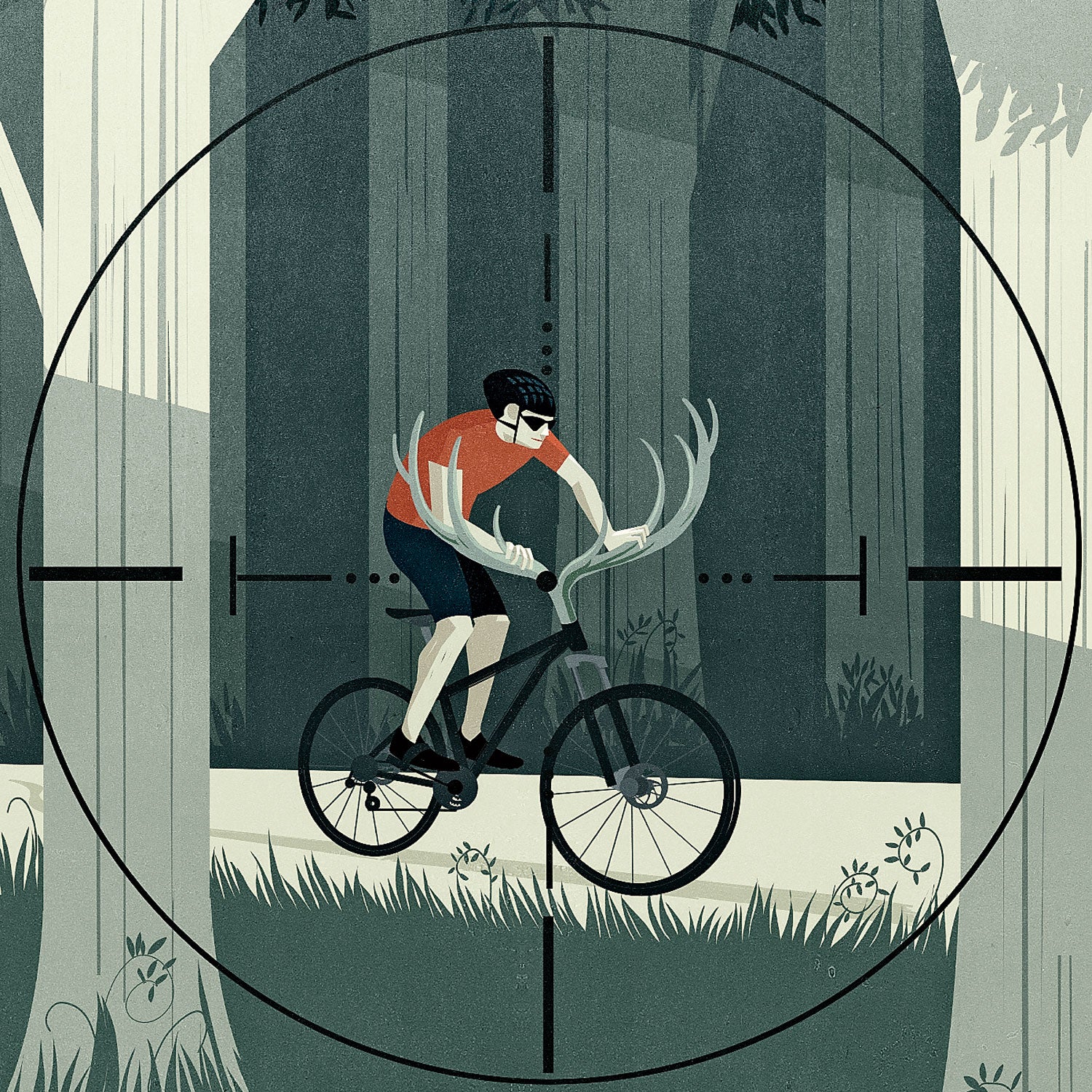 SHOUT
Heading out the door? Read this article on the new Outside+ app available now on iOS devices for members! Download the app.
Last winter, Cam McRae was mountain-biking around a blind corner in North Vancouver, British Columbia, when he hit a log lying directly across the path. The 49-year-old flew off his bike and landed on his back. While he was shaken, he wasn't surprised—it was one of many obstacles McRae has encountered that he believes were deliberately placed in order to harm mountain bikers. In December, two area riders set up wildlife cameras and caught Tineke Kraal, a 64-year-old hiker, placing similar traps. She was arrested in January. 
Kraal isn't the only hiker to be accused of trying to injure mountain bikers. In May 2013, a 57-year-old psychiatrist named Jackson Tyler Dempsey was sentenced to 30 days in jail and two years of probation for stringing shoulder-level nylon rope across trails near Ashland, Oregon. In March 2014, a man was caught on camera moving rocks and logs into riders' paths in Quincy, California. And last June, a mountain biker found plywood boards riddled with protruding nails on singletrack near Carbondale, Colorado. 
Why are hikers doing it? Many of them—even those who would never condone sabotage—say that aggressive, inconsiderate mountain bikers are ruining their trail experience. "One of the places I ride is technically open to hiking," says Pete Olsen, vice president of the American Hiking Society. "But I would never go there to hike, because there are too many bikes." With 8.5 million Americans pedaling the nation's trails, that's a growing sentiment. Olsen believes the solution may be to convert certain paths from heavy- to single-use, a designation that allows only one type of user on a given trail.
Why are hikers doing it? Many of them—even those who would never condone sabotage—say that aggressive, inconsiderate mountain bikers are ruining their trail experience.
It's an approach that's gaining momentum. "If people can't get along, we have to segregate them," says Cam Lockwood, founder of Trails Unlimited, which helped the Forest Service develop a proposal for converting several trails to single uses near Ashland, Oregon. "There need to be places where people can experience nature with a little more tranquility," says Olsen.
That idea isn't popular with everyone. "For a long time, IMBA has said that shared trails unite trail users," says Mark Eller, spokesman for the International Mountain Biking Association. Some think it would even feed the conflict. "When you start to say that somebody isn't allowed in a certain place, you are setting up tensions," says McRae. 
But there may be something to it: many trails in the United States are already user specific. Hikers, for example, are allowed to travel the Pacific Crest Trail without interference from bikes. Perhaps mountain bikers deserve to bomb terrain without having to worry about hikers on blind corners.
Jackson, Wyoming, recently switched two trails in its heavily trafficked Cache Creek system to hike- or bike-only—a move that was five years in the making. "It took lots of community planning," says Lauren Dickey, education director of the nonprofit Friends of Pathways. "But we thought it was important to keep the most users happy."
It's not feasible to institute that kind of policy nationwide, and it may be controversial, but unless the most unruly mountain bikers become more courteous—and the most ornery hikers become more welcoming—it may be the best option.