Author and Cyclist Andrew Tilin Dies in Collision
Tilin was a longtime Outside contributor and the author of The Doper Next Door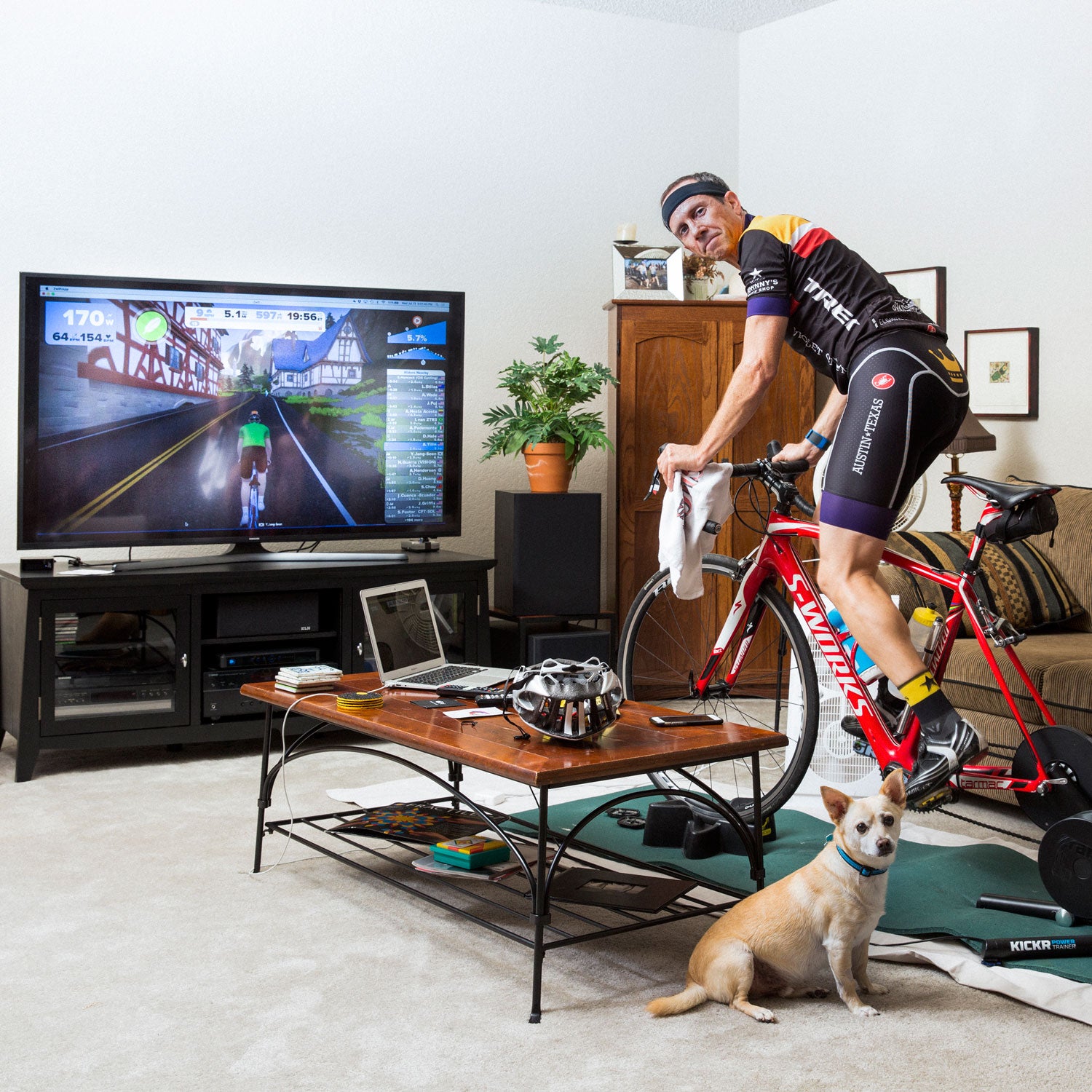 Ben Sklar(Photo)
Heading out the door? Read this article on the new Outside+ app available now on iOS devices for members! Download the app.
Andrew Tilin, a former Outside editor, a longtime contributor, and a close friend to many people affiliated with the magazine, has been killed in a traffic-related accident that occurred early on the morning of February 17 in Austin, Texas.
Law enforcement details are not yet available, but a spokesman for the Austin-Travis County EMS confirmed that a life-threatening accident involving a male in his fifties occurred near the intersection of Marshall Ford Road and FM 620 Road, as first reported by the agency in a tweet. Tilin's sister, Tracy Tilin McKendell, confirmed that her brother did not survive his injuries.
According to McKendell, Tilin was on a group bike ride when he had a flat tire and pulled off the road to fix it. Conditions were misty and foggy, and a passing vehicle skidded on slick pavement, striking a second vehicle before striking Tilin. He received first aid from a rider in the group who is a surgeon, but those efforts and subsequent lifesaving attempts were not successful.
Christopher Keyes, Outside's vice president and editor, described Tilin as "an incredible human being" who made major contributions to the content and spirit of the magazine. "One of my personal favorite stories by him, 'I Couldn't Be More Positive,' chronicled his quest to shine a light on doping in amateur cycling," Keyes said. "That investigation included offering himself up as a human guinea pig and taking testosterone while he competed in a number of big races. It was a provocative and brave decision, one that led to a lot of praise and condemnation among his peers, important conversations in the cycling community, and an outstanding book, The Doper Next Door."
"Andrew was one of those rare people who truly radiated joy for his work, for the values of the magazine, and for the people he loved—and there were many of them," said Mark Bryant, who hired Tilin to work for Outside in 1991. "He was an exacting and thoughtful editor and a really fine writer, and his work will certainly endure. But beyond the work itself, what's always meant so much to so many of us at Outside over the years is his kindness, his compassion, his sense of humor. Andrew was family to many, and one of those great spirits around Outside who helped make it what it's been for a long time now."
Another friend and former Outside editor, New York Times health and fitness columnist Gretchen Reynolds, emphasized Tilin's legacy as a person.
"I firmly believe Andrew was the best athlete who ever worked at Outside, despite some formidable competition for that title," she said. "And of course he was a gracious editor and colleague. But as far as I'm concerned, Andrew's greatest talent was as a friend and family man. He helped to coax me up countless hills when we rode together and was always cheerful and joking, even when the skies opened up or we took the wrong trail. He laughed when we got lost and would always suggest that we ride a little farther than I had planned to."
Tilin grew up in San Francisco, where he became an avid amateur athlete at a young age. As he recalled in The Doper Next Door, published in 2011, his father introduced him to running, which he took to instantly. "I am twelve when I begin to jog, first with my dad," he wrote. "I plunge into San Francisco's summertime fog, and seldom see another runner my age. I love my flat, four-mile outings toward the Golden Gate Bridge and Fort Point, where the bay waters thump giant, wave-breaking stones that sent salty mist into the air and across my face."
After graduating from the University of California at Berkeley, Tilin began to pursue a career that combined two of his great passions: fitness and journalism. He was working in Boulder, Colorado, when he was recruited in 1991 by Bryant to work as an editor focusing on gear and fitness. He became a senior editor for the magazine before departing to pursue freelance writing in the late 1990s. Tilin helped create the first Outside Buyer's Guide and contributed classic stories to the magazine and website, including a deeply reported look at the problem of reckless drivers and vulnerable bike riders and a profile of a convict and runner who pursued the impossible dream of making the U.S. Olympic team in the 1,500 meters.
Tilin was 52. He is survived by his partner, Shellie Thompson Oroshiba; two children, Isaac and Leila; his former wife, Madeleine Tamayo Tilin; and his sister, Tracy.
Lead Photo: Ben Sklar
Trending on Outside Online