The Daily Rally
Allan Shaw Finds Patience in Healing
The cyclist had taken pride in never having a serious accident. Then a fall showed him how to measure progress bit by bit.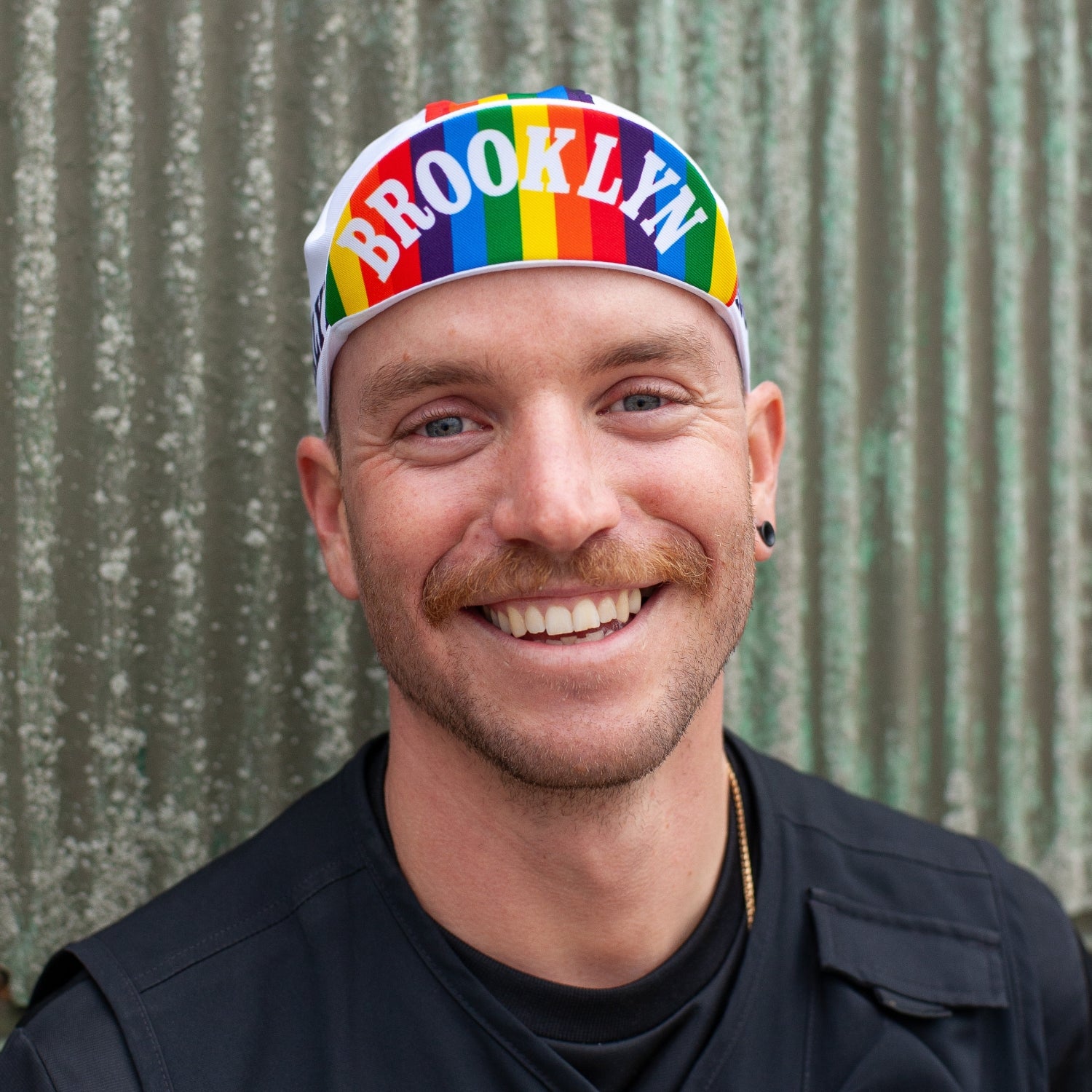 Heading out the door? Read this article on the new Outside+ app available now on iOS devices for members! Download the app.
Allan Shaw shared his story with producer Cat Jaffee for an episode of The Daily Rally podcast. It was edited for length and clarity.
It was 6 A.M., and I was in a very rural part of the state of Puebla, about 250 or 300 kilometers from Mexico City. I remember getting onto the main road and watching the sunrise. And then I have no memory.
And then it's 7A.M.. The paramedics received a call that there was a cyclist lying in the road. I was taken to a tiny little town, with more of a clinic than a hospital. It was obvious I really needed emergency surgery.
I never know how to introduce who I am and what I do. I'm a cyclist, traveler, and photographer. I've worked as a bike messenger for a long time. I like to use my bike as an instrument to discover and experience the world. I also started a project called Gay's Okay Cycling, an LGBTQ+ positive cycling brand making predominantly caps, T-shirts, and other apparel, with the idea of energizing and uplifting the LGBTQ+ community in cycling, as well as creating allies and more space for better representation.
When it comes to the accident, there were quite a lot of moments that really stuck out to me, as hard moments of realizing really how serious the situation was.
I think the first sort of really hard moment for me was arriving in the emergency room of the third hospital I was brought to. They were all waiting for me because they knew I was coming from quite far. There was a team of maybe 14 or 15 doctors all standing all around me. I just remember seeing the reflection of the expression in their eyes that told me for the first time, really strongly, this is very serious. You could see in their eyes that they were calculating and seeing all the things that they needed to do. They were very serious facial expressions. That's when it really hit me for the first time.
I had broken my femur and my pelvis. The pelvis break was pretty serious. I didn't know this before, your pelvis is the part of your body where all of your main blood arteries and nerves pass from your spinal cord into your legs and your lower body. Messing up that kind of surgery or not responding to it quickly can be a very serious situation.
Also given that I was navigating the whole experience in Spanish, I didn't always necessarily fully understand what they were telling me they were going to do. So, in the very beginning, it was about letting go of all control and trusting, but also managing a certain amount of fear.
Then the rest of the emotions creep in. You obviously have all these emotions about how sad it is that you've broken yourself, and the disappointment of all the future plans you had that are not going to happen. Having to process the fact that life was going to change, and it was going to take some time, and a lot of my plans were going to fall through. I prided myself for so long on not having a serious accident. And so there's this sort of dig to your pride.
One of the frustrating parts for me, I think, is I'm a get up and go sort of person, when I feel like, OK, here's a problem to be solved, and I'm going to jump on it and go. So with this, I thought, OK, I've got to recover. So let's make the recovery happen. But ultimately, it's not a quick process. And also you can't rush it because you have to do it right. I'm going to keep at it, but I'm going to be patient and listen to my body and let it dictate how quickly I go.
When you put all of the bits of the story together and you see where I ended up, and how I am now, and none of the plans I made matter. It would be silly to put so much weight on them, given how lucky I am that the situation worked itself out the way it did. It all pales in comparison to the fact that I'm ultimately OK.
I think my main mantra at the moment is the idea of patience and persistence. This is the game for me right now. I've also been using the Spanish term poco a poco a lot, like bit by bit. Día a día. Day by day.
One poco is like three more degrees of bend on my knee a day. That's what I'm aiming for. My knee on my left leg is very stiff, and once I get back to the point of using it more for walking, I really want to be able to bend it loads. So this is one of my big pocos, a couple of degrees flex on the knee every day.
Allan Shaw is winner of the 2017 North American Bike Messenger Championships, as well as the 2018 European Bike Messenger Championships. A bike messenger for over ten years, Allan is originally from Glasgow, Scotland, but he currently lives in Mexico City. He's the founder of Gay's Okay Cycling. You can find Allan on instagram @AllanShawPhoto.
You can follow The Daily Rally on Spotify, Apple Podcasts, Stitcher, or wherever you like to listen, and nominate someone to be featured on the show here.
Lead Photo: Courtesy Alan Shaw