Justin Williams Says L.A. Is a Great City for Cyclists
The city's riding scene is unique and diverse, and the best way to dodge the infamous traffic is on two wheels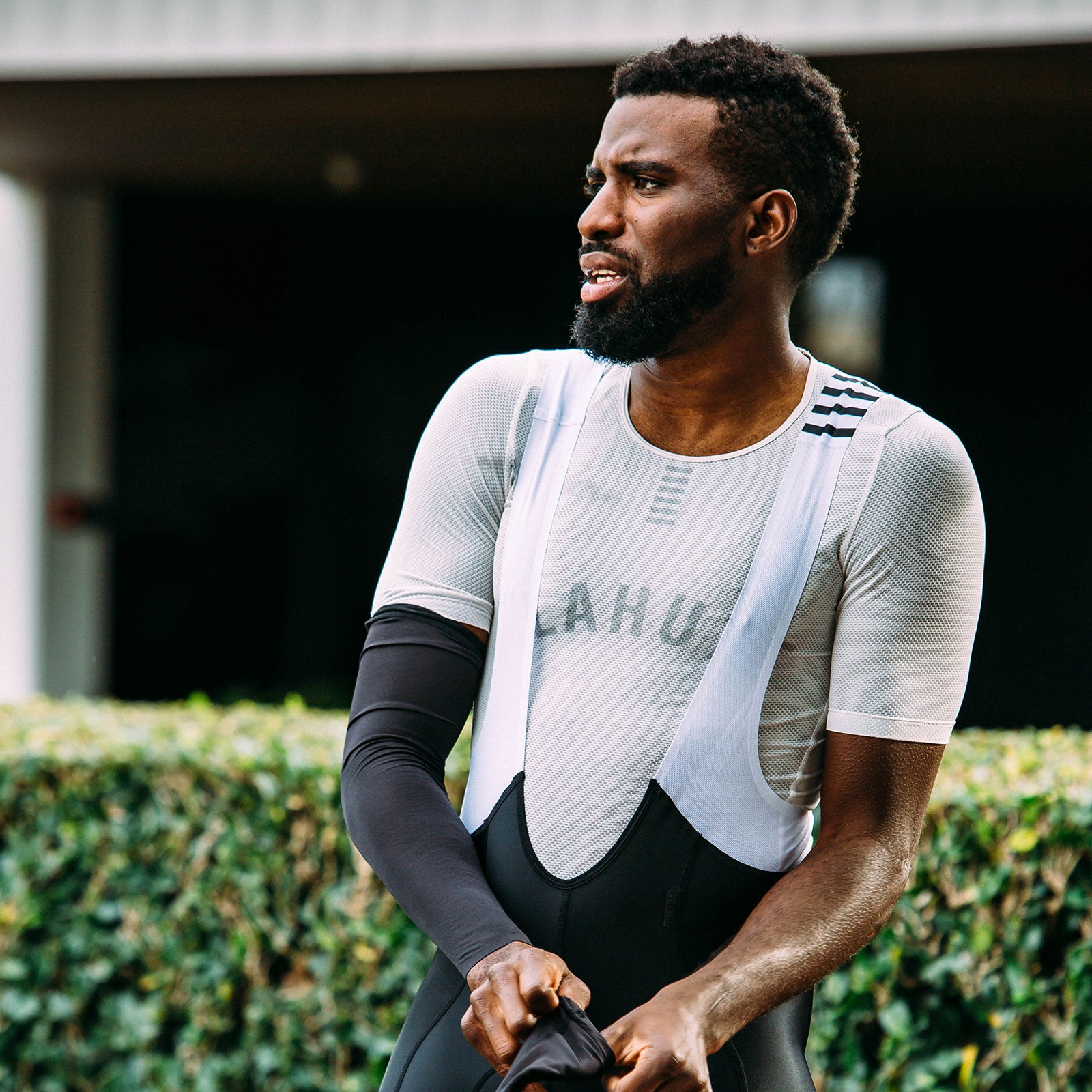 Nick Evennou(Photo)
Heading out the door? Read this article on the new Outside+ app available now on iOS devices for members! Download the app.
As a kid in L.A., I was into sports like football and basketball. Then I saw my dad, an elite amateur cyclist, race for the first time. I was transfixed. He wouldn't let me ride outside on a road bike until I proved that I was dedicated, so at age 13, I spent two months on his trainer. Then he took me on my first road ride: 70 miles along the Pacific Coast Highway. Twenty miles from home I cramped up, my aunt came and got me, and my dad rode on. I started racing a few months later, and I've been cycling in L.A. ever since.
My city has a spotty reputation among cyclists, since it's highway heavy and most people rely on their cars. But the infrastructure is there for a great road ride, from downtown to Santa Monica to North Hollywood. Plus, on a bike you can ride around the traffic. Most of the city is on a grid, so if you know the routes, it's easy to navigate.
The L.A. scene is unique because there are so many pockets of interesting and dynamic riding. You can go mountain biking on Glendora Mountain or in Malibu Creek State Park, sign up for a fixed-gear race with grassroots team GLK Cycling, or join a group gravel ride at Golden Saddle Cyclery. Our cycling community is inclusive and diverse.
This year my two brothers and I started the Legion of Los Angeles, a team with a mix of pro and development riders. Half of us are from South-Central L.A., and we're mostly black and Hispanic. We put on road clinics and cultivate talent that might not otherwise get attention. Our message: You don't have to conform to a sport that doesn't suit you. You can ride in a way that's true to you and where you come from.
As told to Kim Cross.
Trending on Outside Online