What Kyle and Rachel Strait Can Teach Us About Training as a Couple
They were both phenoms who got burnt out on the sport. Their relationship helped reignite the spark.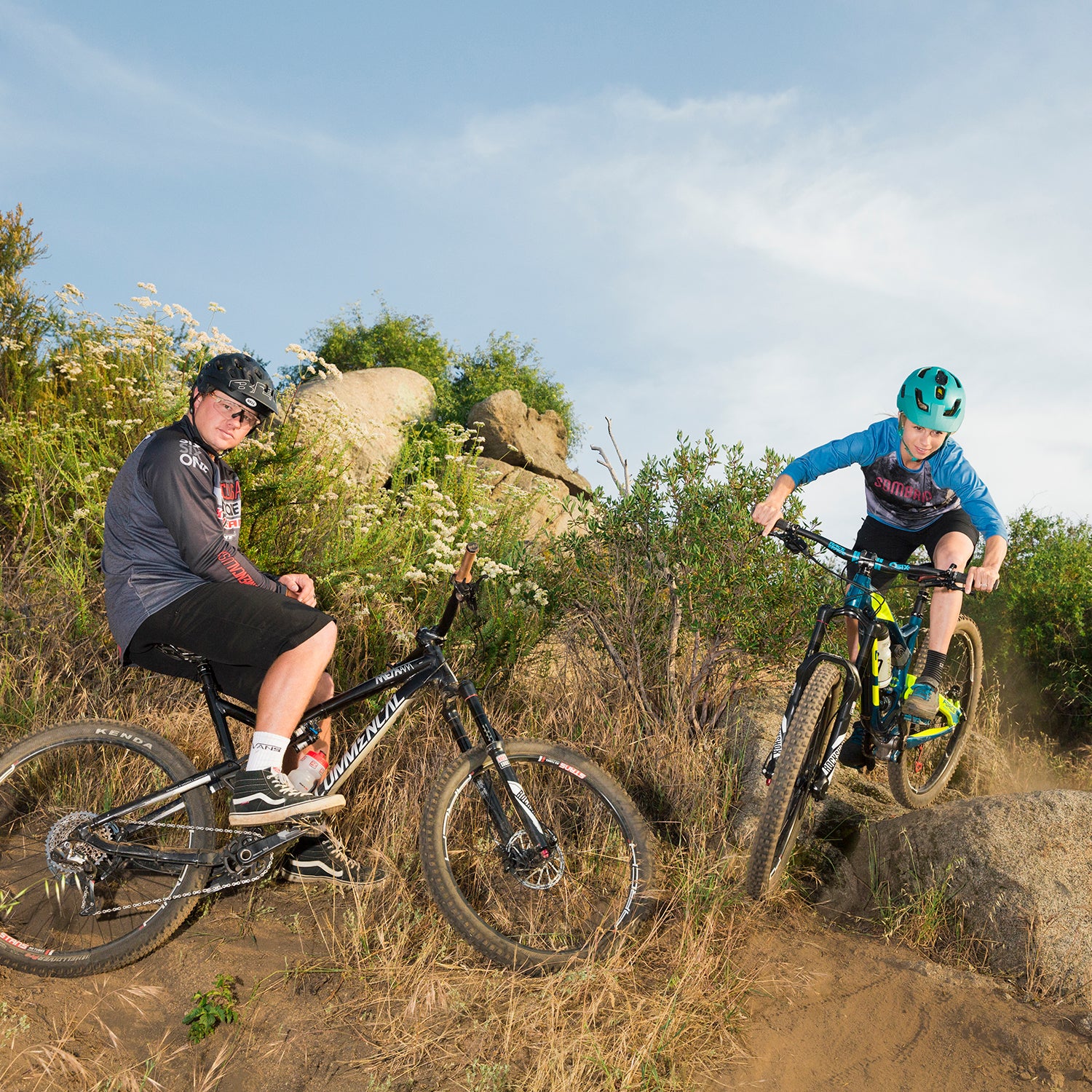 Peter Bohler
Heading out the door? Read this article on the new Outside+ app available now on iOS devices for members! Download the app.
When Kyle and Rachel met in 2012, Kyle—a freeride phenom who won Red Bull's notorious Rampage at age 17, in 2004—was burned out. Rachel, the 2006 junior national cross-country champion, was switching to enduro, stage races where riders are timed only during downhill sections. The pair, who married last year, found that they helped one another with their performance weaknesses. Kyle went on to win the 2013 Rampage, and Rachel now competes in the Enduro World Series.
---
Play to Your Partner's Strengths 
RACHEL: "My training is much more structured than Kyle's. I work with a coach, and if he tells me to do something easy on a particular day, like a two-hour ride, Kyle comes along. He'll critique me on the down, and I'll push him on the climb." 
 
KYLE: "When Rachel and I started hanging out, she was returning to the sport, just like I was, so she had a fire. It helped to have a partner who wanted to train and ride. Any time I ride on trails with her, I struggle. That for me is training."
---
Focus on More Than Just Fitness 
RACHEL: "Before I was with Kyle, I had this crazy cross-country mentality. I didn't focus on skills as much. It was just fitness, fitness, fitness. When I started dating him, he immediately saw all these things that were off with me—foot position, body position. We started emphasizing skills. Some days we won't even leave the yard; we'll just be on the slalom track." 
---
Put In the Work
RACHEL: "I don't feel as nervous as I used to feel, because I know that I've done so much skill preparation."
---
Eat for Your Needs
RACHEL: "Kyle and I both have junk-food cravings. But I've limited the amount of Hot Cheetos he eats."
 
KYLE: "I'm not super strict with my diet, because a lot of what I do is mental. Rachel's events are so long and physically demanding that she has to be."
---
If It's Not Fun, Don't Do It
KYLE: "When I was younger, training was completely different for me. Basically, I didn't do much of it. Mainly because you didn't have bikes that climbed really well and also let you have a good time on the downhill. Any time I had to do a cross-country ride or a trail ride, it really sucked." 
---
When You Fall, Bounce
RACHEL: "For me, the gym is a big part of injury prevention. Two years ago, I broke my tibial plateau and went through weeks of PT. I was never a gym fan. Now I go three times a week. Being small, having that muscle to fall back on is crucial."
KYLE: "Most of the preventative stuff I do is flexibility. When I take a hit, the more flexible I am, the better."
Trending on Outside Online