Californians Don't Understand Drought
State will impose emergency bans on wasteful practices in August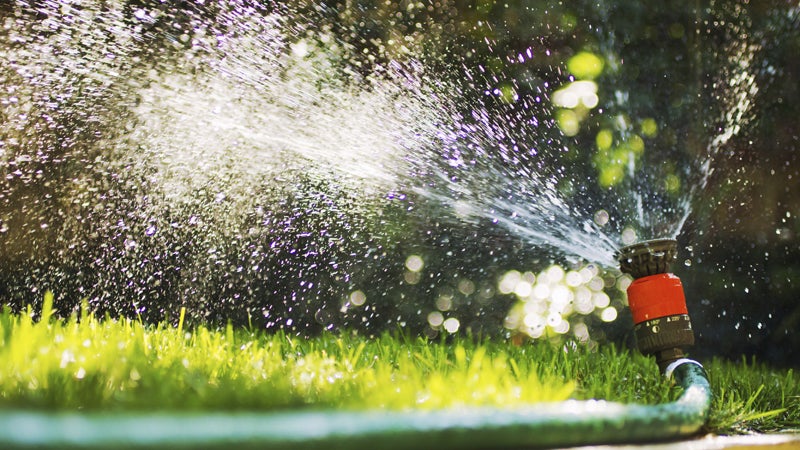 bobiwankanobi/ThinkStock(Photo)
Heading out the door? Read this article on the new Outside+ app available now on iOS devices for members! Download the app.
If the grass is always greener on the other side of your California street, don't worry—your neighbors have it coming. The Golden State approved its first drought-period emergency rule yesterday requiring cities throughout California to enforce restrictions on outdoor watering, based on statistics suggesting current bans aren't buffering the three-year water shortage that's put 80 percent of the state in drought conditions.
The ban, adopted by the State Water Resources Control Board, is expected to take effect August 1. 
"Not everybody in California understands how bad this drought is … and how bad it could be," board chairwoman Felicia Marcus said in an interview with the Associated Press. "There are communities in danger of running out of water all over the state."
Instead of stipulating that cities cut water use by specific percentages, the emergency rule directs agencies to ban wasteful practices like outdoor watering that results in runoff, using hoses without shutoff nozzles, and using drinking water in fountains that don't recirculate. Local agencies and water districts have the power to fine water wasters up to $500 per day. Fined but still not inclined to turn off your Bellagio-grade waterworks? Get ready for a $10,000 fine.
Many cities already penalize wasteful aesthetic watering, especially in Southern Calfornia, but most cities rely on voluntary conservation, and existing bans haven't discouraged water use as successfully as authorities had hoped. In January, Governor Jerry Brown called for a 20 percent drop in water use, but June statistics show only a 5 percent drop to date. The regions fighting drought best include those that rely on the Colorado and Sacramento Rivers. 
A state board survey found that urban water use increased 1 percent in May over a three-year average of water use in the same month; coastal Southern Californian use jumped 8 percent.
In addition to umbrella bans on certain activities, the state suggests municipalities restrict outdoor irrigation to two days a week or fewer. 
Although the state focused primarily on residential water use, the rule specifically mentions excluding water used for agriculture from the ban. Estimates suggest that 80 percent of all water used in California goes to the agricultural sector.
Lead Photo: bobiwankanobi/ThinkStock