Adam Ondra Climbs the Hardest Route in the World
The Czech climber continues to dominate the climbing world, sending the world's first 5.15d in Norway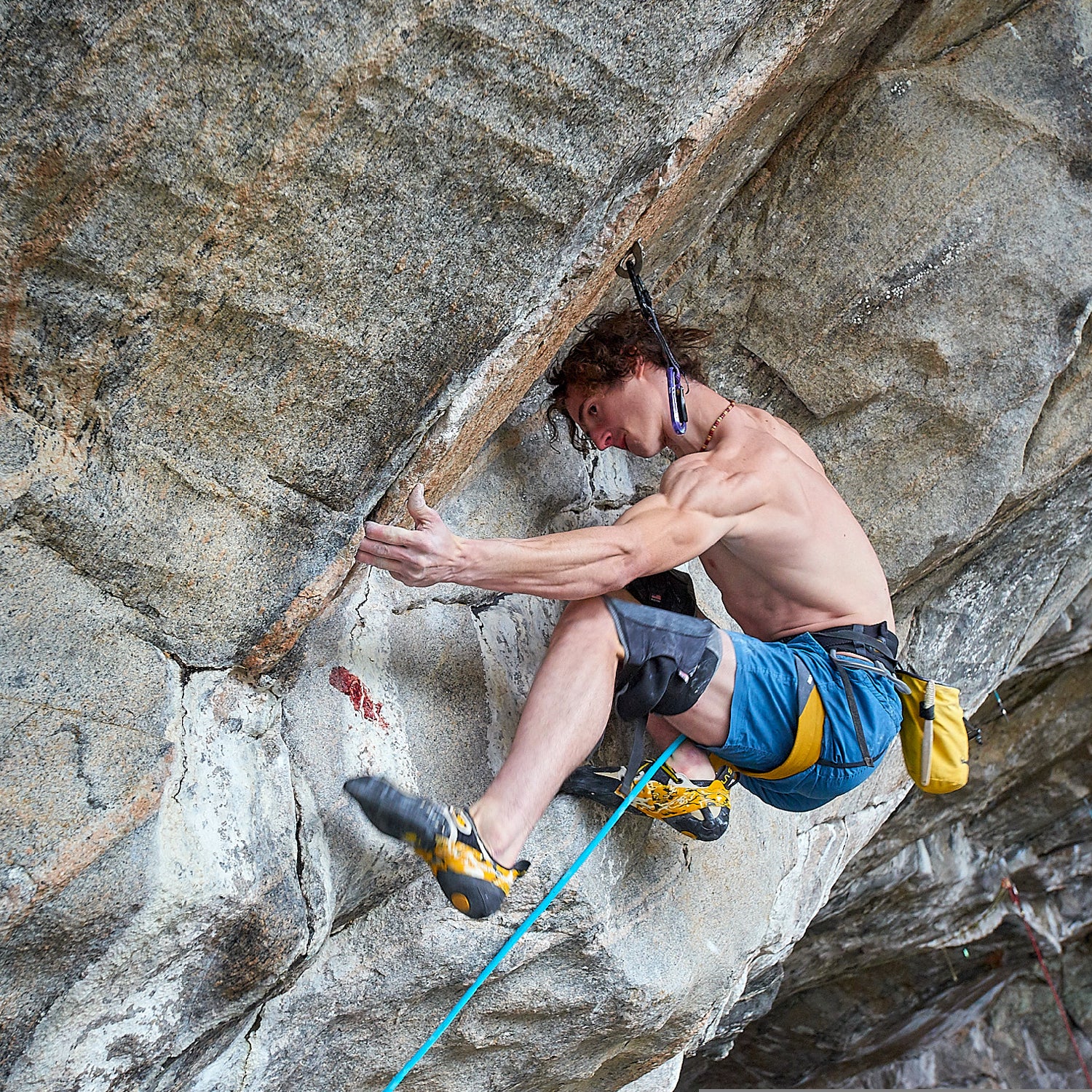 Pavel Blazek(Photo)
Heading out the door? Read this article on the new Outside+ app available now on iOS devices for members! Download the app.
Over the weekend, 24-year-old Czech climber Adam Ondra sent the hardest single pitch of rock climbing in the world. Ondra finally completed the 150-foot route, tentatively called Project Hard, after four years of work on the intricate and powerful moves that make their way up the steep, overhanging face of Hanshelleren Cave in Flatanger, Norway. He rated the climb 5.15d, the first such rating in the world. For context, the hardest pitch on Yosemite's Dawn Wall (which Ondra climbed last November) is rated 5.14d, a full number grade lower than Project Hard. Climbing grades are subjective, so there's no perfect comparison to another sport, but Ondra's accomplishment is roughly the climbing equivalent of taking a minute off the marathon world record. 
"In the morning, it felt like every other day on the Project," Ondra said in release. "It was hot, but the air was crystal clear and dry. But I felt very little pressure and lot of psyche… At the end of the route when I knew I did it, I had one of the strangest emotions ever. I clipped the anchor and I could not even scream. All I could do was just hang in the rope, feeling tears in my eyes. It was too much joy, relief, and excitement all mixed together… months and months of my life summed up in 20 minutes."
So why did this climb get the hardest rating to date? Simple: Ondra decided it deserved it. 
Until now, the distinction of world's hardest climb was shared by three routes, all graded 5.15c: Change, also in Flatanger; La Dura Dura in Oliana, Spain; and Vasil Vasil in Sloup, in the Czech Republic. Ondra has climbed them all, yet only one of them has been repeated by anyone else. (American Chris Sharma climbed La Dura Dura in 2013.) "Because grades in climbing are subjective," Ondra told the Guardian, "I am fan of making big gaps between climbing grades. Knowing [Project Hard] was so much harder gives me the courage to say it is the world's first at this level."
If and when more people climb Project Hard, group consensus will determine if the grade holds. For now, Ondra is so far ahead of every other climber in the world that there isn't anyone out there who can confirm or deny his claim. "[Project Hard is] totally different. I've never really climbed anything like this," Ondra said in a July interview with the Outdoor Journal. "Every move has to be so precise, but at the same time you have to focus on all the other tiny details too."
Sharma, one of the only people who comes close to the Czech climber, is taking Ondra's word for it. "Huge congrats to @adam.ondra for sending his latest project Project Hard, which so happens to be the new and hard to fathom grade of 9c!!," Sharma wrote on Instagram, using the French grading scale instead of the American system. "So bad ass and inspiring Adam!" 
I have to agree.
Lead Photo: Pavel Blazek
Trending on Outside Online