Chris Sharma Reflects on His Early Climbing Days, Future Projects
Heading out the door? Read this article on the new Outside+ app available now on iOS devices for members! Download the app.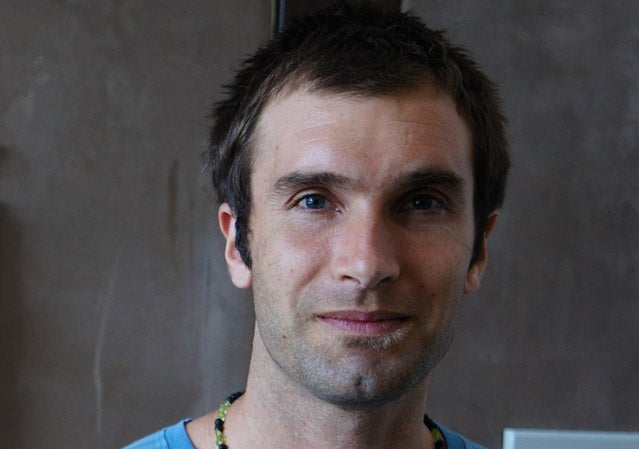 Chris Sharma. Photo: Mary Catherine O'Connor
As we've reported before, California's state parks are in the midst of a crisis that could result in many of them closing on July 1. While the initial list contained 70 parks, many of these have received at least temporary reprieves thanks to infusions of cash from concerned third parties. Others, such as China Camp in San Rafael, are still hoping they can keep their gates open.
Castle Rock State Park, near Santa Cruz, is very close to being spared a July 1 closure thanks to an infusion of $250,000 from the Sempervirens Fund, a land trust organization based in Los Altos, California. The reprieve, which would only mean funding the park for one year and is therefore far from a permanent solution, is just a signature away from being official, says the fund's director Reed Holderman.
Castle Rock also happens to hold a special place in the heart of one of the world's most revered sport climbers, Chris Sharma. A Santa Cruz native, Sharma established many bouldering routes throughout Castle Rock. It was his first outdoor climbing spot. To help drum up support for the park, Sharma traveled to the Bay Area to give four slideshow talks over two days at Clif Bar headquarters in Emeryville and at the Rio Theater in Santa Cruz.
The night he kicked off the short slideshow tour, Adventure Ethics spoke to Sharma about the influence Castle Rock had on his early career and how it rates on a global scale.
Included in Sharma's slideshow were some cinematic sneak previews of work he's been involved in with Big UP Productions—clips that will be featured in this year's Reel Rock Film Tour. The clips are also the beginnings of a new feature-length film they're working on, he said, which will be a sort of sequel to King Lines.
Sharma and the 19-year-old Czech climbing phenom Adam Ondra have been collaborating on new routes in Catalonia, Spain, where Sharma now lives. They're both trying to establish the first 5.15c climb.
"Some of these routes I'm working on are really kind of the next level—5.15c—and so one of the big challenges in finding that next level is finding that perfect route that is inspiring enough and just the right difficulty. The cliffs that I have around my home in Catalonia are really just the perfect raw material for finding that stuff," he says.
Sharma also called out the recent advancements among women climbers, saying their perceptions of what is possible is really changing. He noted the growing list of females who've sent 5.14c's, including Daila Ojeda (who also happens to be his girlfriend). Last month, Sasha DeGiulian sent the 5.14d Era Vella, which Sharma established.
As one might expect, staying focused and continuing to push boundaries hasn't always been easy for Sharma. But the 31-year-old is enthusiastic about what comes next. "I'm really excited that I'm still passionate about climbing. I surprise myself, still, that I'm able to improve and get stronger and get better. A big part of that is to still have the passion for it. It gets harder and harder, once you push to such a high level, to continue pushing. It's been a cool evolution, going from being one of the youngest of climbers out there and now being one of the oldest. Now, I'm taking my motivation from the younger generation."
—Mary Catherine O'Connor
@mcoc