The Coronavirus Could Seriously Impact Everest Season
Nepal will soon indefinitely suspend visas on arrival for travelers from five countries where the virus has been detected in high numbers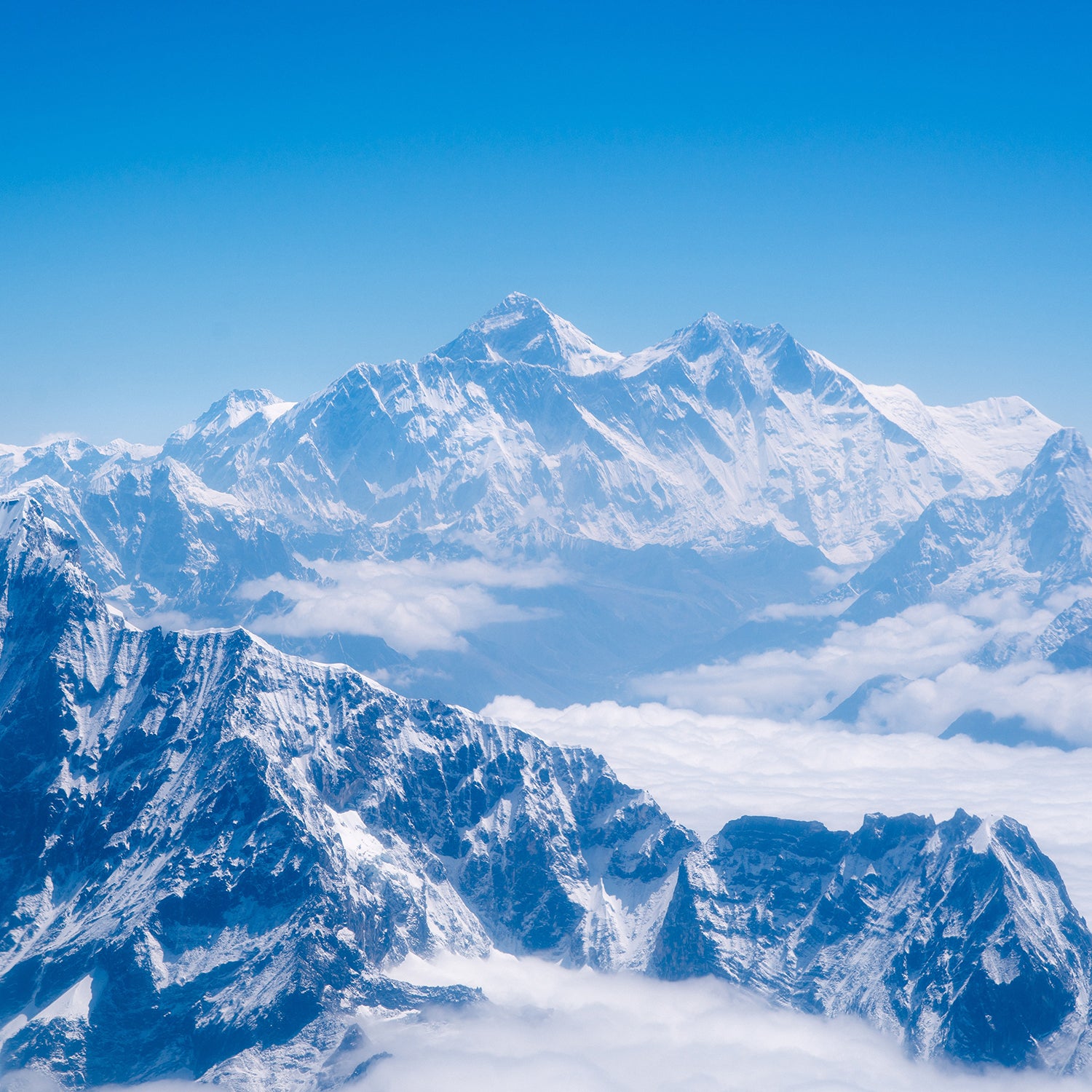 Andreas Gabler/Unsplash(Photo)
Heading out the door? Read this article on the new Outside+ app available now on iOS devices for members! Download the app.
This week the Nepalese government announced that it will soon begin restricting visas on arrival for travelers coming from China, South Korea, Japan, Iran, and Italy in an attempt to keep the coronavirus outside its borders. But as many mountaineers plan to head to Nepal for the upcoming Mount Everest season, the news raises questions about how the deadly virus could impact climbing on the world's highest peak. 
So far COVID-19 has infected more than 100,000 people in dozens of countries and territories, with the highest numbers in China, South Korea, Japan, Iran, and Italy. Worldwide, the number of deaths caused by the virus has risen to more than 3,000, and on Tuesday the World Health Organization said that health officials are in "uncharted territory" in battling its spread. Though only one case has been reported within Nepal's borders, the nation lacks sufficient health care and infrastructure to fight a widespread coronavirus outbreak. The new travel restriction, which will require people from the five countries to apply for a visa before arriving to Nepal and provide the Nepalese government with health certificates, will go into effect on March 10.
Mount Everest straddles the border of Nepal and Tibet in the Himalayas. The 29,029-foot peak's spring climbing season typically starts around early April, with hundreds of climbers traveling to the region each year hoping to complete the ascent. Due to coronavirus concerns, it's estimated that the number of permits issued to climb Everest this year will be around half of what they were in 2019, a Nepalese expedition operator told Alan Arnette, Outside's Everest contributor. Last year 381 permits were issued, but fewer than 250 are expected this year. Only 50 permits are expected on the Tibet side, according to Arnette. 
Climbing Mount Everest is already dangerous, with climbers at risk of frostbite, broken bones from falls, and altitude sickness. This year's additional risks can't be ignored. "When you're sitting at Everest Base Camp at 17,600 feet, your immune system gets compromised because of the lack of oxygen," Arnette said. "Even a small cut on your finger doesn't heal until you get back down to an oxygen-rich environment. I think the risks are really high, and people are taking a gamble if they climb this year." Arnette added that Everest ER doctors expect to have a difficult time distinguishing the Khumbu cough, which is associated with high altitudes, from COVID-19, which causes fever, coughing, and shortness of breath. 
The Chinese government has not instated travel restrictions to Tibet or closed access to any of its peaks, including Everest's north side, Shishapangma, and Cho Oyu. (There has only been one case of the coronavirus detected in Tibet, which is an autonomous region of China.) Many sporting events in China scheduled for this spring, however, have been rescheduled or canceled due to the coronavirus, including the International Federation of Sport Climbing's world cups in Chongqing and Wujiang; Gaoligong, the race on the Ultra Trail du Mont Blanc circuit, in Yunnan; and the Alpine Skiing World Cup in Yanqing. 
"Many Chinese climbers plus those from Japan and Korea have already canceled their [Everest] climbs on the Nepal side," Arnette wrote on his blog. "I'm told several operators are switching from Tibet to the Nepal side and a few are considering canceling altogether." Arnette noted that the coronavirus alone isn't stopping climbers from starting on the Tibet side. In 2019, China also increased the price of permits. 
U.S.-based companies, including Alpenglow Expeditions, International Mountain Guides, and Madison Mountaineering, and and the European company Furtenbach Adventures, are still planning for a regular season and have not received any cancelations for their trips. Nevertheless, there were 905 Everest summits from all routes in 2019, and Arnette said he expects about half of that for 2020. "It will be the quietest year on Everest for a long time and actually the best year to climb for clients," said Lukas Furtenbach, the owner of Furtenbach Adventures. 
Some aren't as worried as Arnette about the prospect of contracting the virus. "Given that most Everest climbers are generally pretty robust, meaning that they're very fit people who are training very hard, and they're ready to take on a very physical endurance challenge, I would think that the virus wouldn't affect the typical demographic of an Everest climber," said Garrett Madison, expedition leader at Madison Mountaineering. Madison said his team is diligent about keeping camps clean, including using sanitizer and emphasizing hand washing and avoiding coughing and sneezing near others. If anyone on the expedition is sick, he added, they would be isolated or quarantined. 
The U.S. Department of State has issued a Level 4: Do Not Travel advisory for China, and many commercial airlines have already reduced or suspended travel to the country. The agency also issued travel advisories for South Korea, Italy, and Japan. Travelers are highly encouraged to avoid traveling to Iran, due to the virus and other safety concerns. If you think you have the virus, do not travel, and seek medical attention immediately.
Lead Photo: Andreas Gabler/Unsplash