How a 13-Year-Old Saved His Dad's Life
Charlie Finlayson was on the ultimate climbing adventure with his dad, David, when a loose boulder forced him to make a daunting rescue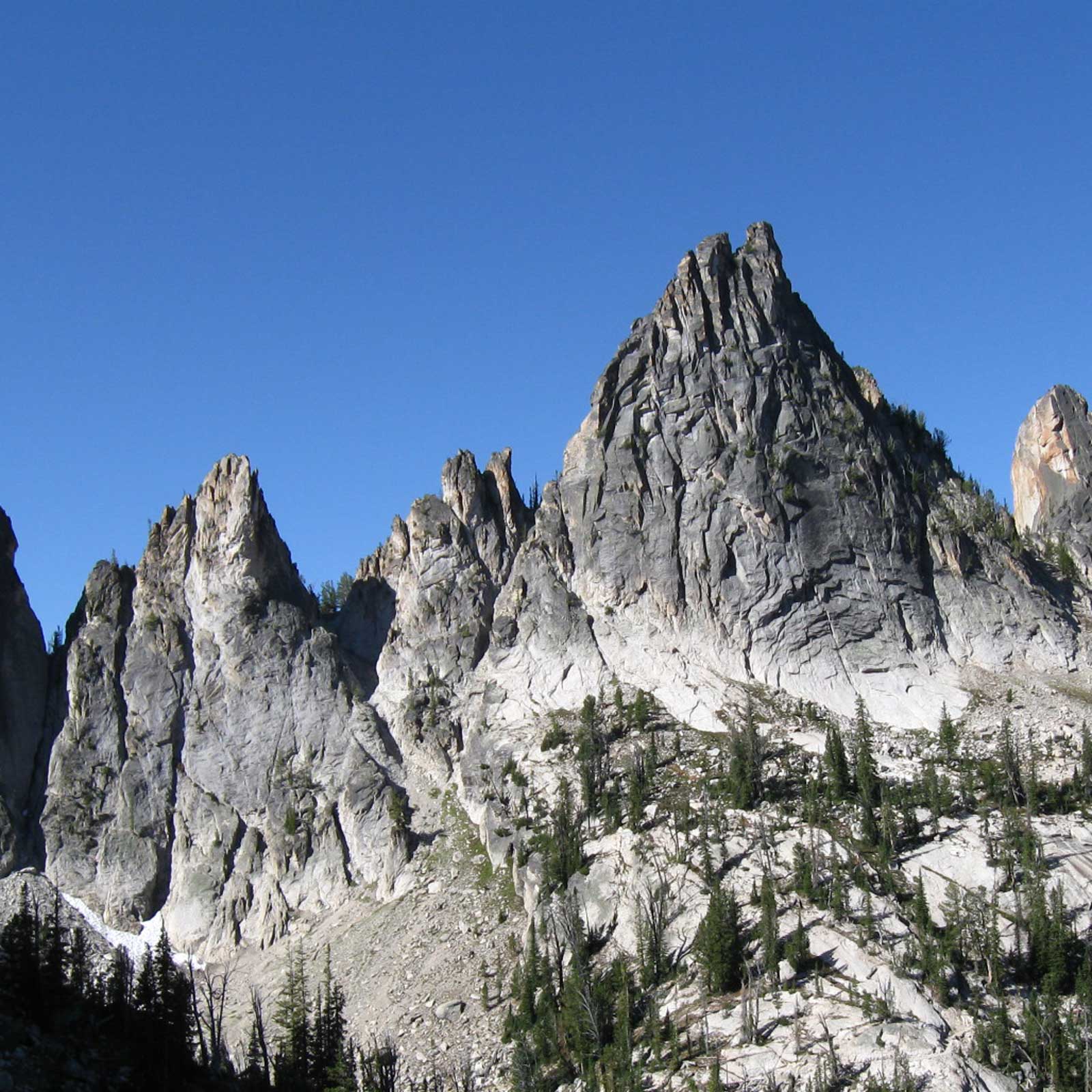 Heading out the door? Read this article on the new Outside+ app available now on iOS devices for members! Download the app.
David Finlayson: I'd been taking Charlie into the backcountry since he was a baby. In 2015, when he was 13, we planned a trip to climb these granite towers about 13 miles into Frank Church–River of No Return Wilderness, in Idaho. A week in, we were about 1,000 feet up a tower. There was loose rock, so I anchored Charlie off to a tree to belay me while I did some route finding. That's when I heard the crack.
Charlie Finlayson: I didn't see the boulder hit him, but I saw the rock flake he was standing on come off the wall.
David: My left arm was above my head, and the boulder snapped it, crushed my helmet, and broke my back and my left leg. I ended up 40 feet below Charlie.
Charlie: I couldn't see him, because there was this bush in the way, so I didn't know if he was alive. He was silent for like five minutes. I kept shouting, asking if he could hear me.
David: I woke up and heard Charlie yelling. I told him I was OK but bleeding and needed the first aid kit. He lowered it down, then rappelled to me and lowered me another 20 feet to a ledge, where he helped me get bandaged. We were so far up the wall, I thought I might bleed out before we got down. But I just couldn't say, "Hey, I might not make it." I told him that if I passed out, he should tie me off to the wall and go. It took us until nightfall to reach the bottom.
Charlie: There was one point where I knew he was delirious, because he said, "OK, you can scramble from here, it looks pretty flat." We were still 100 feet up.
David: Charlie went to our camp in the dark to get sleeping bags, water, and food. We stayed up all night talking. He'd doze off, then pop up to make sure I was awake. At first light, he got me moving very slowly back to camp. Many times I said, "Charlie, I can't go any farther." He'd say, "Let me help you make it another inch." At camp, I told him he had to go get help.
Charlie: I said, "No, I'm not going out by myself."
David: That was emotional. I wasn't too worried about him getting lost, but there might not be anybody at the trailhead. The next morning he was ready. He said, "I guess I better get going." He gave me a big hug and left.
Charlie: About three miles from camp, I ran into a couple of hikers, who told me there was a big group behind them. I asked them to check on my dad, and I kept going. At first I didn't see anyone else, so I blew my whistle. This guy ran up to me and then went to get a ranger. That's when I knew that my dad was going to make it.
David: I had my final round of surgeries in December. I'm still recovering, but we did an all-day climb a couple of weeks ago.
As told to Will Cockrell.