What to Watch for on Everest This Year
In 2020, the coronavirus gave the tallest mountain on earth a rest. But climbers from all over are itching to go back.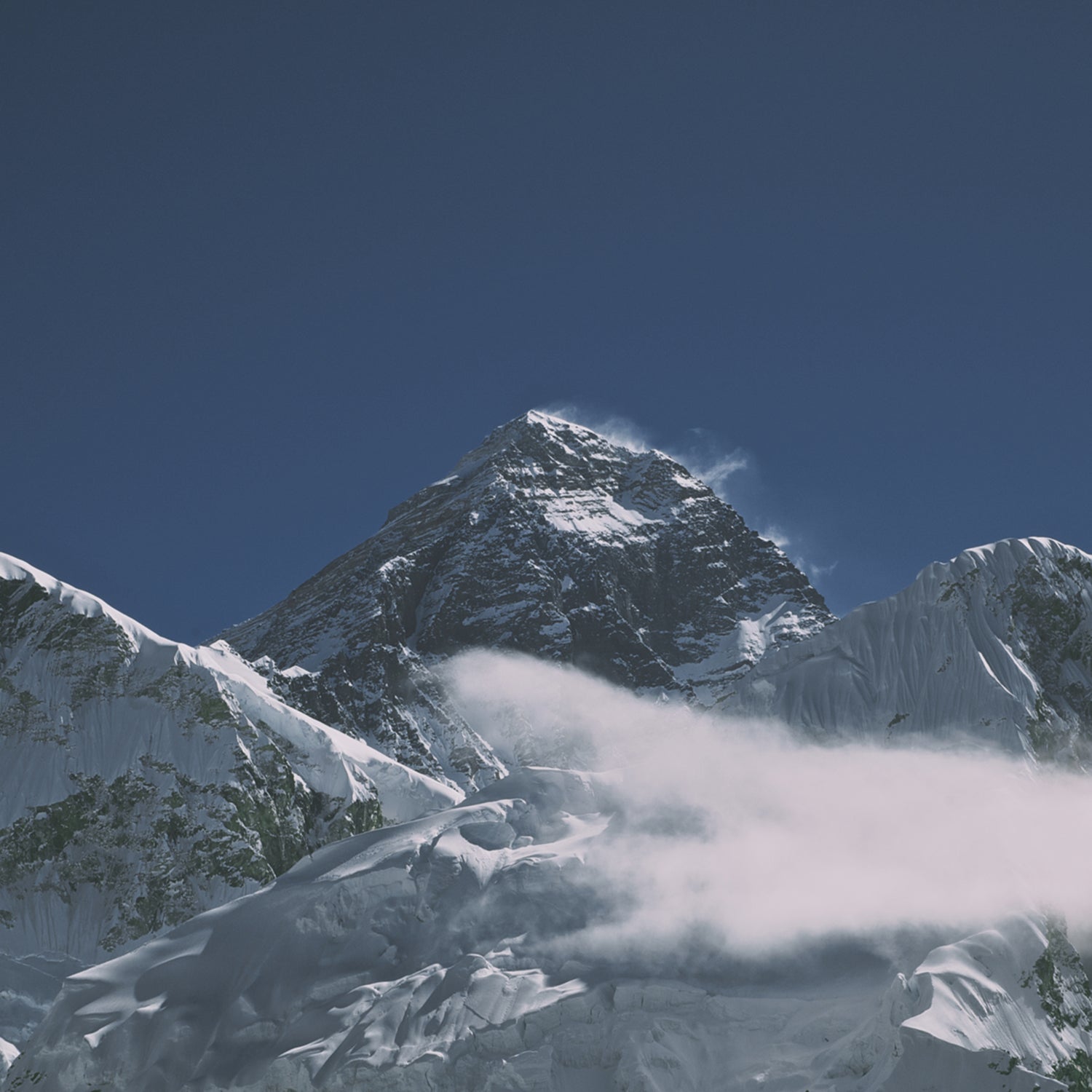 WAA/Stocksy(Photo)
Heading out the door? Read this article on the new Outside+ app available now on iOS devices for members! Download the app.
For the first time in over a year, the sounds of yak bells and foreigners' footsteps are filling the foothills of Mount Everest. As the coronavirus spread last spring, Nepal locked down its borders on March 24, 2020. The country stayed closed until this month, when it fully opened its mountains to climbers who pass a COVID-19 protocol. According to Nepal's Department of Immigration, nearly 15,000 trekkers and tourists arrived in the country in March, over half of them coming from nearby India. (In normal years, that number is usually closer to 150,000 for the same time frame.)
As of mid-April, Nepal had issued 338 permits for Everest climbers, spread across 36 teams. But more climbers are still arriving, and the count is expected to approach the 2019 record of 382 permits. Including Sherpas and other support staff, Everest Base Camp will grow into a small city of over 700 people in the next few weeks. Meanwhile, China has chosen to extend its 2020 closure and plans to keep the Tibet side of the mountain off-limits to all foreigners this spring. Chinese national teams are allowed, however, and one is already at base camp on the Tibet side. 
Several commercial operators chose to sit out this season. Adrian Ballinger, cofounder of the California-based Alpenglow Expeditions, said, "As we were planning Everest 2021 on the Tibet side, the lack of information caused us to question if we could run an expedition safely. In the end, we decided not to put our clients and staff at risk, given the unknowns. We never considered the Nepal side, because of the dangers in the Khumbu Icefall." Guy Cotter, managing director of New Zealand–based Adventure Consultants, said, "Yes, we are all suffering due to the loss of income and the potential collapse of our businesses, but at what cost would we sacrifice others by introducing the virus to the Khumbu and other regions?" Cotter recently announced he would suspend his company's operations until the pandemic allows business to return to normal.
On April 13, the Nepal Ministry of Health reported a total of 280,984 COVID-19 cases and 3,058 resulting deaths throughout a population of 29 million. The majority of the cases have been in the capital city of Kathmandu and along Nepal's southern border with India, and not in the northern part of the country, where the Himalayas are located.
Many foreign operators have sold out the available slots on their teams, similar to a typical season. Austrian Lukas Furtenbach, the owner of Furtenbach Adventures, touts the use of technology, including several thousand virus test kits and a trained expedition doctor, as steps they're taking to manage any outbreak. "We will have a tight self-contained bubble, allowing no visitors, and strict protocols throughout the expedition," Furtenbach told me. Ryan Waters of Mountain Professionals feels similarly. "Our local Nepali staff is eager for us to return," he said. "I feel that we can stay pretty contained as a group."
Nepal's guidance for visitors has been confusing over the past several months and only became apparent as climbers made their way to Nepal. They will need a negative PCR test no more than 72 hours before arriving in Nepal and another test once there. According to Nepal's Tourism Department, once the test results are negative, they will be allowed to continue their trip; otherwise, they will be required to quarantine in a hotel for seven days. However, many climbers told me that they spent as little as two days in Kathmandu, and that enforcement of Nepal's rules was virtually nonexistant.
With limited climbing across the globe in 2020, there was significant pent-up demand for it this season. Many climbers applied last year's deposits or payments to this year's climbs. Overall prices stayed steady, but Nepalese guide companies hurt badly by the pandemic offered deep discounts to make up for last year's losses. Early reports suggest that tourism has a long way to go to recover, with many tea houses closed or almost empty primarily due to few people trekking this spring.
In 2021, women climbers represented 21 percent of the current permit holders, up from 11 percent historically. 
A few climbers are seeking to add to their celebrity status with an Everest summit. Singer Mike Posner wants to use the mountain to advance his social agendas. Former NFL player Mark Pattison seeks to finish his Seven Summits attempt on Everest, but he's added Lhotse immediately after to separate himself from former NFL player Craig Hanneman, who summited Everest in 2012, becoming the first former major-league athlete to summit the tallest peak on earth. (Hanneman finished his Seven Summits climb in 2019).
Climbers from the Middle East are climbing much more often in the Himalayas. A 16-person team from Bahrain led by Sheikh Mohamed Hamad Mohamed al-Khalifa and supported by Seven Summits Treks is on Everest. That group summited the 8,000-meter Manaslu last autumn. Also, Qatari Sheikha Asma Al Thani wants to be the first woman from her country to top out on Everest. The youngest on the mountain this season is 19-year-old Shehroze Kashif from Pakistan.
Still others are eager to set records. Kami Rita Sherpa will be going for a record 25th summit. Briton Kenton Cool will attempt to match the record for most Everest summits by a non-Sherpa, currently set at 15 by American Dave Hahn.
Perhaps taking advantage of a slower-than-usual season, Nepal's army will conduct a trash collection at the base camps of Everest, Lhotse, Pumori, Ama Dablam, Makalu, and Dhaulagiri.
Lead Photo: WAA/Stocksy
Trending on Outside Online