Everest Isn't the Only Mountain that Matters
Following the tragic season on Everest and last year's Taliban Nanga Parbat attack, a handful of climbing expeditions are still angling to conquer K2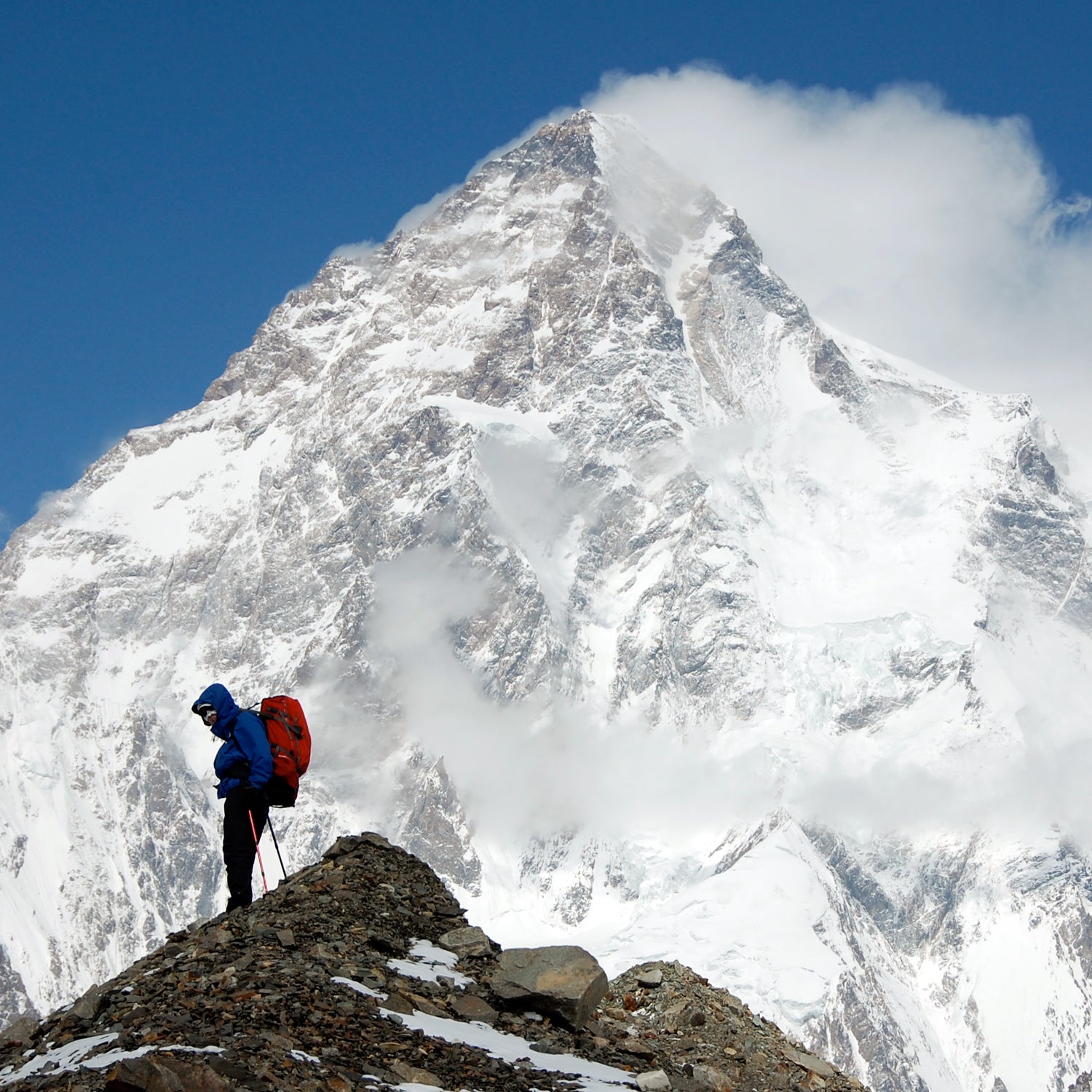 Heading out the door? Read this article on the new Outside+ app available now on iOS devices for members! Download the app.
It's July, which means the climbing world now shifts north from Nepal to Pakistan's Karakoram Range. After last year's deadly June 22 Taliban attack on climbers at Nanga Parbat base camp, the number of climbers and trekkers heading to the region has thinned somewhat, but there are still some noteworthy climbs in the works.
Garrett Madison, 35, who left Alpine Ascents International this year to form Madison Mountaineering, is leading what is arguably the first commercial expedition to K2. It was Madison who had signed on to guide Discovery Channel wingsuiter Joby Ogwyn up Everest before the April 18 avalanche killed 16 high-altitude porters, including three who were working for Madison Mountaineering. His departure from Alpine Ascents follows a trend of talented young guides spinning off their own outfitting operations from parent companies. As for guiding K2, Madison knows it's a dangerous move. "Yeah, I think it is a very high-risk venture," he says. "However, I think with the right team and the right support and keeping the group small, we can stay within our safety margins."
Supporting Madison's team is a group of Nepalese Sherpas with whom he has climbed Everest five times. Among his three clients is Everest blogger Alan Arnette, who's been posting about his climb on his website. The Madison team is still a few days from the K2 base camp.
The other big story on K2 this year is a group of three Sherpas who are trying to become the first Nepalese women to climb the mountain. The First Nepalese Women K2 Expedition, composed of Sherpas Dawa Yangzum, Maya, and Pasang Lhamu, has reached the mountain and is waiting for the weather to improve.
It was in 2008 that a series of serac collapses touched off a disaster that killed 11 people and prompted the best-selling book Buried in the Sky.
Trending on Outside Online