What Gear Did the Greenpeace Protestors Use?
Seven people ascended a construction crane in downtown D.C. on Wednesday and unfurled a 65-pound banner in protest of President Trump. Here's how they did it.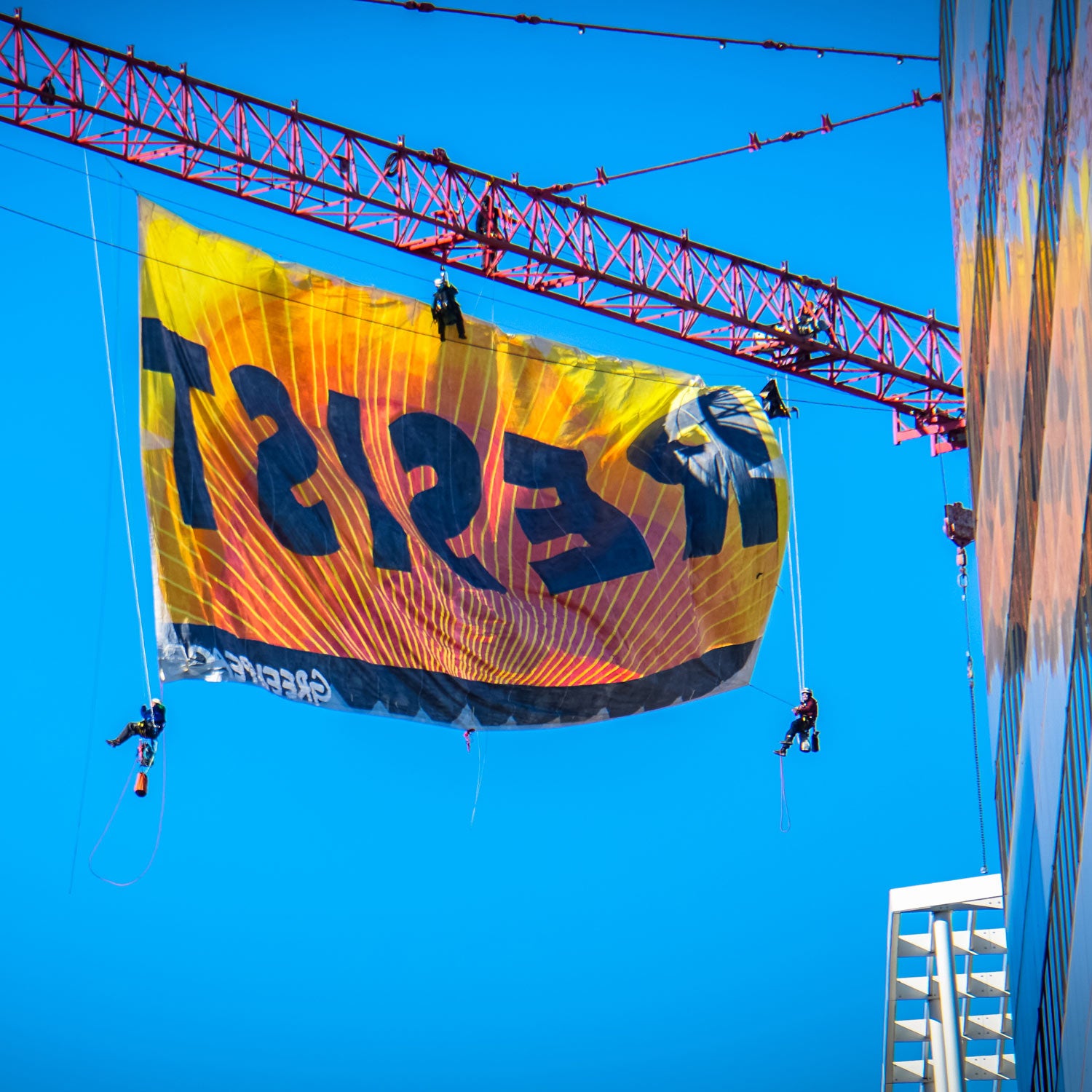 Heading out the door? Read this article on the new Outside+ app available now on iOS devices for members! Download the app.
Scaling a 270-foot-tall construction crane in downtown Washington, D.C., while hauling a 65-pound nylon banner isn't an easy feat. But on Wednesday morning, that's exactly what seven activists affiliated with Greenpeace did to protest President Trump's signature on executive orders supporting the revival of the Keystone and Dakota Access pipeline projects.
Once positioned on the crane's long arm—called a jib—the climbers unfurled a 35-foot-by-70-foot banner reading "Resist." "We wanted to be visible from the White House," says Travis Nichols, a spokesperson for Greenpeace USA. "I don't know if Trump has seen it, but it would have been hard for him to ignore."
To understand just how the climbers—one of whom is 62 years old—ascended the steel crane and hung the banner, Outside talked with Basil Tsimoyianis, a training coordinator and rope tech at Greenpeace USA who hosts activist workshops on proper climbing gear and techniques. He emphasized what any climber knows: that without the right gear, the expedition is doomed.
Metolius Haul Bags
When the seven activists approached the crane in the early morning to avoid security, they carried rope, food, and first-aid supplies inside Metolius Haul Bags. 
Once at the crane, the activists free-climbed (meaning they used ropes and lanyards to protect against a fall) a series of inverted ladders, known as "back scratchers," starting at the crane's base. Karen Topakian, board chair of Greenpeace Inc., and Zachary Riddle, a support care manager at the environmental organization, used dynamic, nylon lanyards and steel-locked chains to set themselves on one of the ladder rungs about 100 feet off the ground to remain within earshot of law enforcement and construction crews.
Avao Bod Croll Fast Harness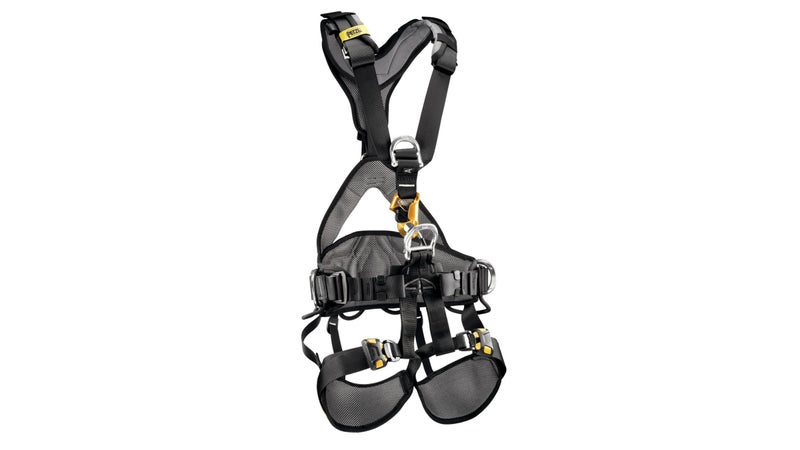 The five other Greenpeace connected activists, Josh Ingram, Zeph Fishlyn, Pearl Robinson, Zakaria Kronemer, and Nancy Pili Hernandez, all wore Petzl Vertex Helmets and Avao Fast Crawl Harnesses as they climbed, taking turns carrying the banner, which was stuffed into a 100-liter Metolius Big Wall Haul Bag.
PMI Global Pro Low Stretch 10.5mm rope
As Ingram climbed, he carried two, 100-foot-long PMI Global Pro ropes to later be strung across the jib and used as safety lines, along with a 300-foot rope for the possible need to rappel to the ground.
UHF Radio
Once the banner was ready to unfurl, Ingram gave the OK over an Icon Radio, signaling Fishlyn, Robinson, and Kronemer to follow him onto the jib to designated marks.
Petzl Rig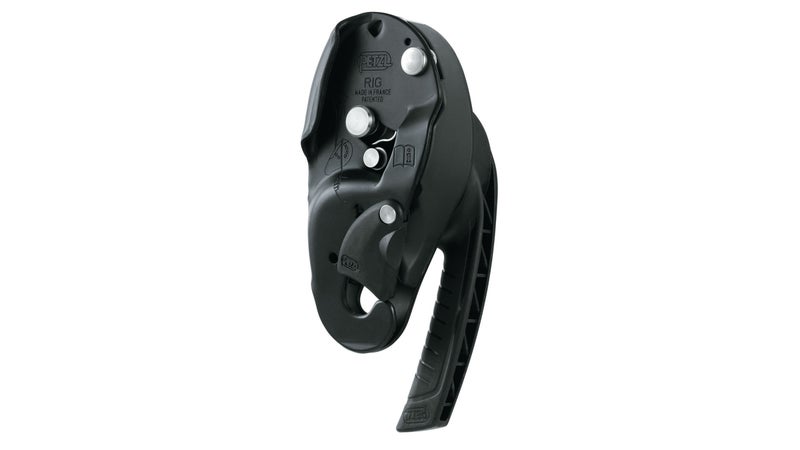 Fishlyn, Robinson, and Kronemer attached themselves to the horizontal safety lines using dynamic lanyards. After reaching their position on the jib they used a Petzl RIG rappel device and Camp Goblin fall arrest device on their main working and backup lines for descent. Once secured onto this new system they detached from their safety lines and fully suspended themselves off the boom.
Prussic Hitches
Now suspended, Fishlyn, Robinson, and Kronemer rappelled about ten feet below the boom to unfurl the banner. Kronemer fed the banner out of its bag to the others. Fishlyn hauled the banner across using a Petzl Micro Traxion fixed to a prussic on their working line. Once in place the climbers rappeled down using their weight to open the banner. While the banner flew, the climbers began calling news outlets from their cell phones and Tweeting, hanging high above the nation's capital city. 
Lead Photo: <a href="https://www.flickr.com/