Lost Worlds
Going Beyond the African Safari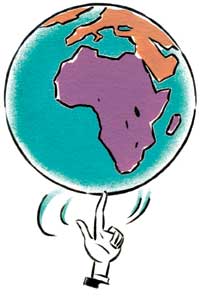 Amanda Duffy
Heading out the door? Read this article on the new Outside+ app available now on iOS devices for members! Download the app.
Timbuktu

Open for business: the Ruwenzori Mountains.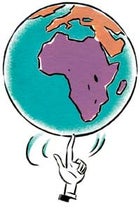 WHERE THE HELL? Mali, 558 miles northeast of Bamako. WHAT IN THE WORLD? For the last thousand years Timbuktu has been the Sahara's central exchange hub, a tiny mud-and-rock-walled city linking nomadic workers from the Taoudenni salt mines up north and crop farmers from the lush Niger River valley to the west. Although not as isolated (Air Mali now serves the city) or deadly (the desert's legendary bandits have been kept outside the city limits) as it was 50 years ago, Timbuktu's parched and perpetually sandblasted location has sealed its reputation as one of the planet's most sequestered cities. To reach it, rent a pinasse, a thatch-roofed wooden boat with an outboard engine, at Mopti, the Niger River's largest shoreline market. A 100-mile float past traditional mud villages with neither bridges nor electricity will take you within a four-mile jeep ride of Timbuktu. After visiting the 700-year-old Djinquereber mosque and bustling bazaar, hike several days north along the Bandiaghara Escarpment, where the Dogon, West Africans who have resisted both Islam and Christianity, still roam the desert on camelback. ACCESS: Contact Journeys International ($2,295; 800-255-8735; www.journeys-intl.com), which offers a trip to Timbuktu including 14 days of hiking, camping, and pinasse boating. RISKS: Bandits. "U.S. citizens visiting or residing in Mali are urged to avoid all non-essential road travel in the region surrounding Timbuktu," warns the U.S. Department of State Web site. "Robbers seem particularly interested in stealing vehicles." ESSENTIAL: A traditional Saharan turban. Sandstorms in and around Timbuktu are legendary.

Ruwenzori Mountains
WHERE THE HELL? Southwestern Uganda, 175 miles west of Kampala. WHAT IN THE WORLD? Closed for the past three years because of nearby rebel skirmishes, the Uganda Wildlife Authority announced plans to reopen the Ruwenzori National Park's trekking trails this year. Encompassing the headwaters of the Nile river, the eternally mist-covered 16,000-foot Mountains of the Moon, and lush lowlands choked with prehistoric-looking red-hot pokers (Kniphofia), 20-foot lobelias, and 30-foot heathers, the region would have served well as the setting for Jurrasic Park. Exploration into the verdant interior is best done on foot, hiking the rugged Ibanda Trail, which skirts 15,889-foot Mount Baker and 16,763-foot Mount Stanley, two glacier-lined peaks offering mountaineers unique African alternatives to the tourist highway on Kilimanjaro. After winding through dark bogs and waterfall-lined valleys, you'll top out on a 14,000-foot alpine ridge where deep snow can crush your preconceived notions of the African equatorial climate. ACCESS: Fly into Entebbe and drive eight hours west to Kasese, your last outpost to pick up supplies. Continue three hours north to the Ibanda trailhead at park headquarters in Nyakalengija. RISKS: The gorillas won't harm you; the guerrillas might. ESSENTIAL: Warm clothes. It's Africa, but Africa at a nippy 14,000 feet.
Eastern Cameroon
WHERE THE HELL? Congo Basin, 500 miles east of Cameroon's capital, Yaoundé. WHAT IN THE WORLD? BaAka pygmies have been able to thrive in the thickest parts of the Congo Basin, and the result is an advantageous biological adaptation: They're able to see better than most humans in the rainforest's misty dark. Thank goodness. Without the pygmies' guide services you'd likely drop 15 links on the food chain inside what is the largest contiguous jungle in Africa, home to tree leopards, elusive gorillas, rainforest elephants, and more venomous snakes than you'd care to know about. On Wilderness Travels' 16-day jungle trek, the BaAka will teach you to set traps, track blue duikers (mini antelope) and forest pigs, and gather medicinal plants like cough-curing mebeke during a bushwhack from Yaoundé. You'll cross the impossible-to-patrol border into the Central African Republic's Bayanga region—an area where The World Wildlife Fund is working to form the largest rainforest national park in Africa. ACCESS: Get in touch with Berkeley-based Wilderness Travel ($3,500; 800-368-2794; www.wildernesstravel.com), which launches its first Congo Basin trip in October 2002. RISKS: Poisonous snakes such as gabon and rhinoceros vipers, black and green mambas, cobras. ESSENTIAL: Night-vision goggles (to help you avoid stepping on a gabon).


Here and Gone
Our Homeland's Backyard Boondocks
Greeting the midnight sun, Brooks Range, Alaska.
Baffin Island
WHERE THE HELL? Northern Canada, just shy of the Arctic Circle. WHAT IN THE WORLD? Baffin Island harbors some of the best big-wall climbing on the planet, but it's no mystery why the vertical-minded masses haven't exactly turned it into the next Yosemite. Nine months of below-freezing temperatures, no roads to the lonely interior, and the high cost of getting there are a few of the more delightful characteristics that keep its five-star granite cliffs the exclusive domain of die-hard or well-sponsored climbers. But roughly 12,000 Inuit occupy the coastal fjords, and their traditional dogsled routes provide highways for hardy explorers wishing to take on the spire-studded interior via sled or skis. The 125-mile Southwest Baffin Traverse takes you over sweeping snow valleys, frozen waterfalls, and the 3,000-foot Meta Incognita Peninsula, where nothing but the muted sound of skis breaking snow will cut the silence. ACCESS: Fly into Iqaluit from Ottawa ($375; First Air and Canadian North). NorthWinds Arctic Adventures offers a 12-day dogsled trip on the Baffin Traverse in March 2002 ($2,700; 800-549-0551; www.northwinds arctic.com). RISKS: You'll be asked to mush the sleds for part of the time—hold on tight. ESSENTIAL: A four-season tent built to withstand nylon-shredding Arctic winds.

Everglades National Park
WHERE THE HELL? Florida, 50 miles west of Miami. WHAT IN THE WORLD? The biggest wilderness east of the Rockies, the Everglades looks roughly the same as it did in 1889, when outlaw Edgar J. Watson went on the lam for an Oklahoma murder and successfully found sanctuary in its mazelike saw-grass jungle. Though near Miami's urban fray, the park's interior offers an untamed, island-speckled waterworld—home to crocodiles, manatees, panthers, and porpoises&3151;in which fit canoeists can reach mangrove-veiled chickees (wooden camping platforms), 500-year-old calusa-shell mounds with dry ground for camping, and meditative silence save for the late-night, Zen-like splashes of jumping mullet. Odds of seeing a ranger deep inside the park are low, so if Watson's success inspired any modern-day fugitives, you'll have to fend for yourself. ACCESS: Call Everglades National Park (305-242-7700; www.nps.gov/ever) for itineraries and $10 backcountry passes. For guided trips, contact North American Canoe Tours Incorporated (941-695-3299; www.evergladesadventures.com). RISKS: The labyrinthine mangrove swamps will leave inexperienced navigators lost in five minutes. ESSENTIAL: GPS receiver; Peter Matthiessen's chilling tale of Watson's demise, Killing Mister Watson.
Selway-Bitterroot Wilderness
WHERE THE HELL? Idaho, 100 miles north of Boise. WHAT IN THE WORLD? The 1.3-million-acre Selway-Bitterroot Wilderness has changed about as much as cold winters in Fargo since it was established nearly four decades ago. There are no roads, more than half of its trails haven't been maintained for 20 years, and the Forest Service's prescribed-burn policy allows wildfire—along with wolves and mountain lions—to govern land management. With a map and backcountry smarts, make tracks in September to the high and cool Bighorn Crags, a 10-by-30-mile stretch along the Lochsa Divide where deep ponderosa forests, glacial lakes, headwater streams, and barbed 8,000-foot peaks form a hermitworthy kingdom. Only four trails encroach on the entire area, says Bill Goosman, wilderness resource assistant at Moose Creek: "The likelihood previous to this article—and who knows what will happen after this article—of seeing another person is very low." ACCESS: Backpack into the Bighorn Crags by launching at the trailhead northeast of Selway Falls, at the dead end of Fog Mountain Road. RISKS: "It's very intimidating," Goosman says of the frequent wildfires. "Mother Nature's in full control." ESSENTIAL: Bear repellent (encounters are probable).

Arctic National Wildlife Refuge
WHERE THE HELL? Northeastern Alaska, 258 miles north of Fairbanks. WHAT IN THE WORLD? Compliments of President Bush's energy plan, the Arctic National Wildlife Refuge has been, well, drilled into the national consciousness. Result: A whopping 65-percent increase in tourism is expected this summer. Before you lose sleep over this potential second coming of Yellowstone, consider that if all 2,500 expected visitors arrive on the same day, each could still grab his own 8,000 acres of solitude. In an area the size of South Carolina, ANWR comprises a continent's worth of ecosystems in the form of coastal plains, rolling tundra, 18 major rivers, miles-long glaciers, and the 8,000-foot peaks of the Brooks Range, which fan down the North Slope to the Beaufort Sea. No visitor services exist here, but with bush plane—and bushwhacking—access only, all you'll need is crack orienteering skills, plenty of provisions, and an unlimited supply of free time. ACCESS: Fly commercially to Kaktovik, where you can hire a bush plane to your destination ($1,200­$3,000). Contact the refuge manager (907-456-0259; arcticrefuge@fws.gov) for a list of outfitters. RISKS: Fording raging rivers. Frequent grizzly encounters. ESSENTIAL: A fly rod. Arctic grayling and arctic char could provide an emergency meal.


Into the Mystic
From the Steppes to the Heights

Mongolian horsemen in the Altai Mountains.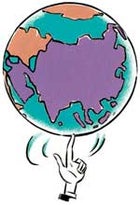 Taklimakan Desert
WHERE THE HELL? Northwest China, 3,000 miles west of Beijing. WHAT IN THE WORLD? To the resident Muslim Uighurs, the 125,000-square-mile Taklimakan is "the desert of no return." Bone-dry riverbeds and dunes second in size only to the Sahara's have left its interior uninhabited, and most expeditions that have challenged it without motorized vehicles ended in disaster. Swedish explorer Sven Hedin lost 12 camels during his 1893 expedition (Hedin and his men survived by drinking the camels' blood). Now you can get in on the fun. From the small farming village of Tongguzbasti, China, Uighur guides can take you six days on foot to the ruins of an eighth-century fort at Mount Mazartagh, where trucks await to transport you up dry riverbeds toward Aksu, at the Taklimakan's northern edge. You probably won't have to crawl from the wasteland on hands and knees à la Hedin, but the sight of the Aksu's green poplars should still leave you whimpering. ACCESS: Don't try turning up at the Taklimakan on your own. KE Adventure Travel ($4,300; 800-497-9675; www.keadventure.com) can take you from Islamabad, Pakistan, across to Tongguzbasti, and will organize your truck pickup on the other side. RISKS: Hurricane-force spring sandstorms can choke the air as high as 13,000 feet. ESSENTIAL: A copy of Charles Blackmore's 1994 out-of-print ode, The Worst Desert on Earth.

Arunachal Pradesh
WHERE THE HELL? India, 450 miles northeast of Calcutta. WHAT IN THE WORLD? Surrounded on three sides by tightly controlled Bhutan, tourist-paranoid Myanmar, and off-limits Tibetan China, India's Arunachal Pradesh has until recently taken its restrictive cues from its neighbors—outsiders were barred from the region's northernmost reaches for over a century. Finally looking to expand tourism, last March the government invited field biologist George Schaller and guide Jon Meisler to plumb the area's untapped trekking prospects. Linking timeworn hunting and trading paths and crossing raging streams on swinging bamboo bridges, the two charted a 150-mile route connecting sea-level subtropical rainforest to 16,000-foot passes below the Gori Chen peaks—and found a region little changed since the British Raj closed it in 1875. The trek offers the prospect of exploring an uncommercialized Himalaya calmly unaware of the 20th century's passing. "This area has never had tourism," Meisler insists. "Period." ACCESS: Call Meisler's High Asia Exploratory Mountain Travel Co. ($5,100; www.high asia.com). They have the first U.S. permit to guide in Arunachal Pradesh in November. Solo travel is still prohibited. RISKS: Rickety swinging bamboo bridges may not be up to code. ESSENTIAL: Small gifts—lighters, pens, photos of the Dalai Lama—are diplomatic olive branches in this region.

Southern Siberia and Altai Mountains
WHERE THE HELL? Central Asia, between western Mongolia and Tuva, Russia. WHAT IN THE WORLD? Russia's autonomous republic of Tuva is a bastion of nomadic sheepherders whose hybrid of shamanism and Buddhism was disrupted by years of Soviet communist rule. Just over the border west of Ulaangom, Mongolia's arid, monochromatic steppes dissolve into sprawling grasslands that roll out beneath glaciated mountainscapes. The result is a forgotten realm where prayer flags are surrounded by the odd offering of vodka bottles and where Tuvan throat singers (who recently took America by storm) have been left alone long enough to learn to sing two notes at once. Mongolian nomads sleep in gers (a type of yurt), riding horseback over roadless terrain framed by the 14,000-foot Altai Mountains. The entire region remains an unwired world where camels, horses, cattle, and sheep far outnumber two-legged inhabitants. Just getting here is the closest thing to time travel the world can offer. ACCESS: Sign up for Geographic Expeditions' ($5,990; 800-777-8183; www.geoex.com) 24-day trip in July through Tuva and Mongolia. RISKS: Few. The guerrilla fighting affecting other central Asian republics hasn't penetrated this far east. ESSENTIAL: A digital audio recorder, to make bootlegs of multioctave Tuvan throat singing.


Get Lost, Mate
How to Disappear Down Under

So far gone: limestone pinnacles in Nabung National Park, western Australia.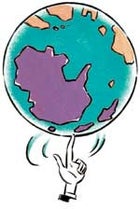 Fiordland National Park's West Cape
WHERE THE HELL? New Zealand's South Island, 44 miles southwest of Queenstown. WHAT IN THE WORLD? "Fiordland?" the jaded traveler scoffs. "The place is riddled with cruise ships and Handycam-toting day hikers." Fair enough, but the park's well-known tourist traps—majestic Milford Sound and hut-to-hut hiking on the Milford Track—overshadow a far different reality: Head west of these attractions and you'll find a giant peninsula completely up for grabs. Why? Annual rainfall west of Lake Te Anau is 350 inches, and with no trails, the tangles of moss-cloaked beeches, podocarp trunks, vines, and rotting branches will impede your every move. Try hiking overland from the park's Lake Manapouri to West Cape on the coast, a distance of 105 miles that requires three rigorous weeks to cover. If you can follow the red-deer tracks to ascend ridges—which offer more reasonable freedom of movement—the reward at West Cape is your own delectably forlorn beach, pinned to the mainland by giant swells cruising in from the empty Southern Ocean. ACCESS: From Queenstown, a two-hour bus and one-hour boat ride brings you to Lake Manapouri. From there, hike the Dusky Sound Track to Loch Maree and then head west. Arrange for a pick-up with Southern Lakes Helicopters ($831; 011-64-3-249-7167; www.slhqt.com) and a guide ($215 per day) with New Zealand Encounters (011-64-7866-2250; www.nzen counters.co.nz). RISKS: Exceedingly rugged terrain, with sheer bluffs and crevasses. ESSENTIAL: Fungicide to ward off trench foot; expert compass skills to avoid having these words uttered after your name: "was never seen again."

The Canning Stock Route
WHERE THE HELL? Western Australia, 450 miles northeast of Perth. WHAT IN THE WORLD? To truly appreciate the intimidating scope of the outback, consider a two-week four-wheel-drive rampage through its core via the Canning Stock Route, a 1,240-mile cattle trail etched out in 1906 by drilling 51 watering holes in a line through the Little Sandy, Great Sandy, and Gibson Deserts. Stockmen, long since turned off by the region's sparse vegetation and lifeless sand expanses, wisely ceased cattle drives here by 1960, but the route can still be covered with a well-provisioned vehicle. According to Dutchman Cees Broekhuizen, who's braved several of the outback's toughest driving challenges, the Canning most poignantly embraces its emptiness at trailside campsites between Well 5 and Well 9: "It is so quiet, you hear the slight movement of a lizard." Which, along with kangaroos, feral camels, and scorpions, are the only living creatures within miles. ACCESS: For well-appointed vehicles with experienced drivers, check with Diamantina ($3,300; 011-61-357-770-681; www.diamantina-tour.com.au) in Alice Springs. RISKS: Mechanical troubles are likely, but extra provisions will render death a negligible possibility. ESSENTIAL: Nine spare tires, a rehydration kit, 67 gallons of water, and wallaby repellent.
Gambier Islands
WHERE THE HELL? French Polynesia, about 1,000 miles southeast of Tahiti. WHAT IN THE WORLD? If Tom Hanks's relationship with his volleyball in Cast Away left you somewhat envious, try reaching the reef-encircled Gambier Islands. Guidebooks mention them only in passing, likely because (a) there are no hotels or resorts, and (b) French nuclear testing on the nearby Mururoa atoll kept them off-limits until just after 1996. Begin at the largest of the Gambiers, Mangareva, a five-mile-long island with twin 1,400-foot volcanic peaks, trees with ripe mangoes, breadfruits, and guavas, and a perimeter of pristine white-sand beaches ignored by the few hundred affable locals, many of whom farm black pearls. Once you've adjusted to the laid-back lifestyle (which takes about four seconds), hire a local fisherman to haul you out to one of several smaller islands—Taravai, Akamaru, Aukena—where you can snorkel in the undisturbed coral reefs, king of your own paradise. ACCESS: From Tahiti, Air Tahiti makes weekly 3.5-hour flights ($204) that land you on Mangareva's sole airstrip. Book your first few nights at Mangareva's lone pension, through Iaora Tahiti Ecotours (011-689-48-31-69; www.iaora.com). RISKS: Don't eat fish you catch inside the atoll—a poisonous alga infesting the lagoon has rendered many of them toxic. ESSENTIAL: A volleyball.


Cold Heaven
Remoteness, on the Rocks

Blue velvet: a moonlit iceberg in Greeland.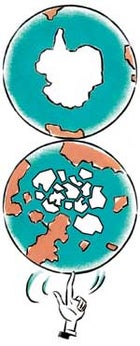 Thule District
WHERE THE HELL? 2,000 miles north of Greenland's capital, Nuuk. WHAT IN THE WORLD? Greenland's Thule District is one of the last pockets of isolation where local haute couture—polar bear­fur pants and caribou­hide jackets—is still dictated by the region's available wild game. If you can manage to get to its capital seat at Qaanaaq (an official invitation is required to land at its air base), your only potential recreational competition for the surrounding 10,000 square miles of treeless landscape, 3,000-foot-high gouged fjords, and sharp limestone cliffs are the town's 650 Inuit residents and their trusty sled dogs. Once you're there, navigate a kayak around icebergs, accompanied by narwhals and beluga whales; observe a lonely skyline of tidewater glaciers, ice cones, and black rock spires illuminated by 24-hour daylight; feast on the blueberries that thrive on the thawed-out strips of walrus-fertilized land; and doze on serene granite beaches where resort lounge chairs have yet to appear. ACCESS: True isolation ain't cheap—charter a Twin Otter plane on your own from Canada's Resolute Bay and it will set you back about $10,500. On a tighter budget? Book a trip through Canadian outfitters Whitney & Smith, which runs 15-day guided kayak trips ($4,000; 403-678-3052; www.legendaryex.com) starting from Resolute. RISKS: Charging walrus and polar bears. ESSENTIAL: A waterproof rifle to defend yourself against such charges. South Georgia Island


WHERE THE HELL? 1,000 miles southeast of Tierra del Fuego. WHAT IN THE WORLD? Stoic Norwegian ship captain Thoralf SØrlle burst into tears at the sight of frostbitten, sea salt­ crusted Ernest Shackleton staggering into South Georgia Island's Stromness whaling station in May 1916, after his and his crew's epic 17-month journey of survival. These days, you can retrace Shackleton's trip across South Georgia, with only slightly less hardship. Schlepping 60 pounds on skis and snowshoes, you'll cross the island's largely barren landscape of glaciers, tundra, and 9,000-foot peaks in some of the toughest trekking conditions on earth. The payoff? Your friends may have read Endurance, but you'll actually endure: Taking on the island's consistently stormy weather, you'll gain a much purer appreciation for Shackleton's exploits—cocktail-party bragging fodder for years to come. ACCESS: Geographic Expeditions runs the island's only commercially guided trip, in November 2002 ($11,000; 800-777-8183; www.geoex.com). RISKS: Pausing for a few minutes en route can ensure hypothermia and frostbite. ESSENTIAL: Bombproof raingear.


Vaya con Dios
Undiscovered South America
"The Peak of the Mists", northwestern Brazil.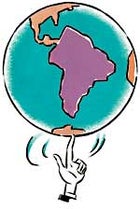 Pico da Neblina
WHERE THE HELL? Northwestern Brazil, 506 miles northwest of Manaus. WHAT IN THE WORLD? Few foreigners have ever attempted to scale 9,888-foot Pico da Neblina, Brazil's highest mountain; even fewer have been rewarded with a view. The "Peak of the Mists" is almost perpetually shrouded, so much so that it wasn't discovered by outsiders until 1962. But on the odd clear day its cuspidated summit, looming some 1,600 feet above a grove-dotted grassland, offers Kodak-moment potential: a lush, unbroken rainforest as far as the eye can see. Of course, you'll have to earn it. After a ten-hour canoe ride from outside São Gabriel da Cachoeira to a base camp on Tucano Creek, native guides march you into an untarnished jungle, part of the 5.4 million acres of Pico da Neblina National Park, an inky realm of howler monkeys and three-toed sloths. After three days of machete hacking, vines give way to the 8,000-foot-high savanna and the start of the nontechnical but slippery ascent. You'll fight your way up Neblina through swirling mists, praying for sun like an Aztec with every step. ACCESS: Contact KE Adventure Travel ($3,545; 800-497-9675; www.keadventure.com), which will run the first commercial trip here in September, beginning in Manaus. RISKS: Malaria, typhoid, yellow fever. Get your full range of recommended vaccinations for this one. ESSENTIAL: Mosquito netting. The forest floor is crawling with creatures you'd best know nothing about.

Valle Turbio 4
WHERE THE HELL? Argentina, about 22 miles south of Lago Puelo National Park. WHAT IN THE WORLD? Decades of outdoor-clothing marketing may have softened Patagonia's remote mystique, but where else on earth exists an unmapped region of rock and ice so unexplored that a valley roughly the size of Yosemite can be the hidden lair of a mere handful of climbers? Just last February, clutching a hand-drawn map from the 1960s (a gift from a local family whose patriarch explored the area in his free time) with enigmatic instructions inscribed&3151;"Still need exploration in this area of peaks and glaciers"—twin brothers Damian and Willy Benegas and three team members took a chance. After three days of hacking through bamboo thickets and leech-infested muck, they headed up a small tributary branching off the Turbio River's main channel. A day later, jaws dangling, the trio took in the view: Waterfalls shot from cliffs; glacier tongues wagged off others; 2,500- to 4,000-foot unclimbed walls soared up on both sides. After a few days of having the granite all to themselves, they rafted the Turbio back to Lago Puelo—leaving the three higher valleys largely unexplored by climbers. The race is on. ACCESS: From Argentina's Lago Puelo National Park, hire a boat (the Benegas used a local fishing guide) across the lake to the mouth of the Rio Turbio, and start the four-day upriver scramble to the granite playground. Bring a raft to float back out. RISKS: Meet trouble and your chance of getting rescued is not likely. Leeches, on the other hand, are. ESSENTIAL: A camera (for proof).
Tuichi River
WHERE THE HELL? Bolivia, descending northwest from Lake Titicaca. WHAT IN THE WORLD? On the two-week journey from the high Andes to the bottom of the jungle-coated canyon of the Tuichi River, the last hazy memories of your prior, civilized existence usually wear off around day eight. Flying to La Paz aside, getting to Upper San Pedro Canyon requires driving over a 15,300-foot pass and two days of four-wheeling to the outpost village of Apolo, then trekking another 15 miles across "dry jungle," or rain-shadow deserts, to the Rio Tuichi put-in, where you will descend Class II-­IV rapids for two days. Now you can relax: Perched in your tent near the riverbank, as spider monkeys scream from vegetated cliff walls and harpy eagles soar above, your former life dissolves into murky recollection; only two more days of rapids remain before a motorized canoe takes you down a broader, lazier Tuichi. Maybe your team can get along without you? ACCESS: Join a trip leaving in late June 2002, run by Mukuni Wilderness Whitewater Expeditions ($2,950; 800-235-3085; www.mukuni.com). RISKS: Scout a clean line on El Puerto Del Diablo, or The Gate of the Devil, a 150-yard, Class IV+ rapid where flipping in its hole will wash you into a giant boulder. ESSENTIAL: A flask. "Dry jungle" doesn't mean you can't bring liquor.


Wild Surprises
Europe's Last Hideaways
Remote File: Europe
Continent Size
3,975,200 square miles

Population Density
182 people per square mile

Claim to Fame
World's largest lake: the Caspian Sea (148,000 square miles)

Most Remote Region
Kvitoya, in Norway's Svalbard

Required Reading
Eastern Approaches, Fitzroy MacLean
Black Lamb and Grey Falcon, Rebecca West
Killing Dragons: The Conquest of the Alps, Fergus Fleming

Delta down: views from above in Sarek National Park, Lapland, Sweden.
Luottolako Plateau, Sarek National Park
WHERE THE HELL? Northwestern Sweden, just north of the Arctic Circle. WHAT IN THE WORLD? "An extremely inaccessible wilderness with no facilities whatsoever for tourists." In Europe, that's saying something, and that's what the Swedish Environmental Protection Agency says about the lonely highland of Sarek. One of the wildest of the continent's last legitimate wilderness areas, Sarek is 746 square miles of abundant glaciers, 200 mountains over 4,000 feet, and perpetually stormy weather. The 4,406-foot Luottolako Plateau, a moonscape of lichen-covered stones and alpine lakes, offers some of the loneliest terra firma in the park, a place to get unhinged and embrace your barbaric roots. Sneak up on grouse and reindeer, crush pestering hordes of mosquitoes, and belt Abba anthems on howling plains. Trust us, there's no one there to stop you. ACCESS: From Kvikkjokk (pronounced, well, um, we have no idea), begin on the King's Trail, breaking off at Lake Unna-Tata to orienteer northwest to the Luottolako. Physics professor Ulf Mjörnmark maintains an informative route-finding site at www.quark.lu.se/~jum. RISKS: Stream crossings are a leading cause of death here, so spend time finding safe fords. ESSENTIAL: A four-season tent and anything—cards, Game Boy, the collected works of Shakespeare—to ward off storm-induced cabin fever.

The Outer Hebrides
WHERE THE HELL? Scotland, 150 miles northwest of Glasgow. WHAT IN THE WORLD? Aye, the far-flung Outer Hebrides are home to an ancient, oft-forgotten cluster of Gaelic speakers whose rustic way of life is quickly vanishing. Thanks to plague, economic irrelevance, and the cruel hand of nature—a single storm in 1897 wiped out one island's entire adult male population as they fished at sea—few inhabitants have held on south of the 1,200 residents of Barra, leaving a group of abandoned wind- and rain-battered isles ideal for yacht exploration and summer sea kayaking. A proficient paddler can spend weeks here surfing turquoise waters onto soft white-sand beaches and crimson kelp fields. Ride wild tides into jagged inlets of sea caves and rock arches, where campsites become launchpads for exploring your personal fiefdom of 400-year-old churches, prehistoric rock megaliths, and empty dwellings (where you can house your serfs). ACCESS: A five-hour ferry ride from Oban, in northwest Scotland, gets you to the island of Barra, where you can set off solo or contact Actual Reality Scotland, which leads expeditions from May through September for strong intermediate and expert paddlers ($480 and up; 011-44-1369-870-249; www.actualrealityscotland.com). RISKS: Rough Atlantic swells can arise unexpectedly, and most islands have only one or two practical landings, so sharp sea skills are required. ESSENTIAL: A three-millimeter (or thicker) neoprene wetsuit to buffer the wickedly cold waters.