The New Era of Low-Cost, High-Risk Expeditions
Landing easy money to pay for adventure is a thing of the past. Now athletes must perfect the art of low-cost, high-risk expeditions to access the world's remotest corners, and young mountaineer Ed Farrelly is leading the charge.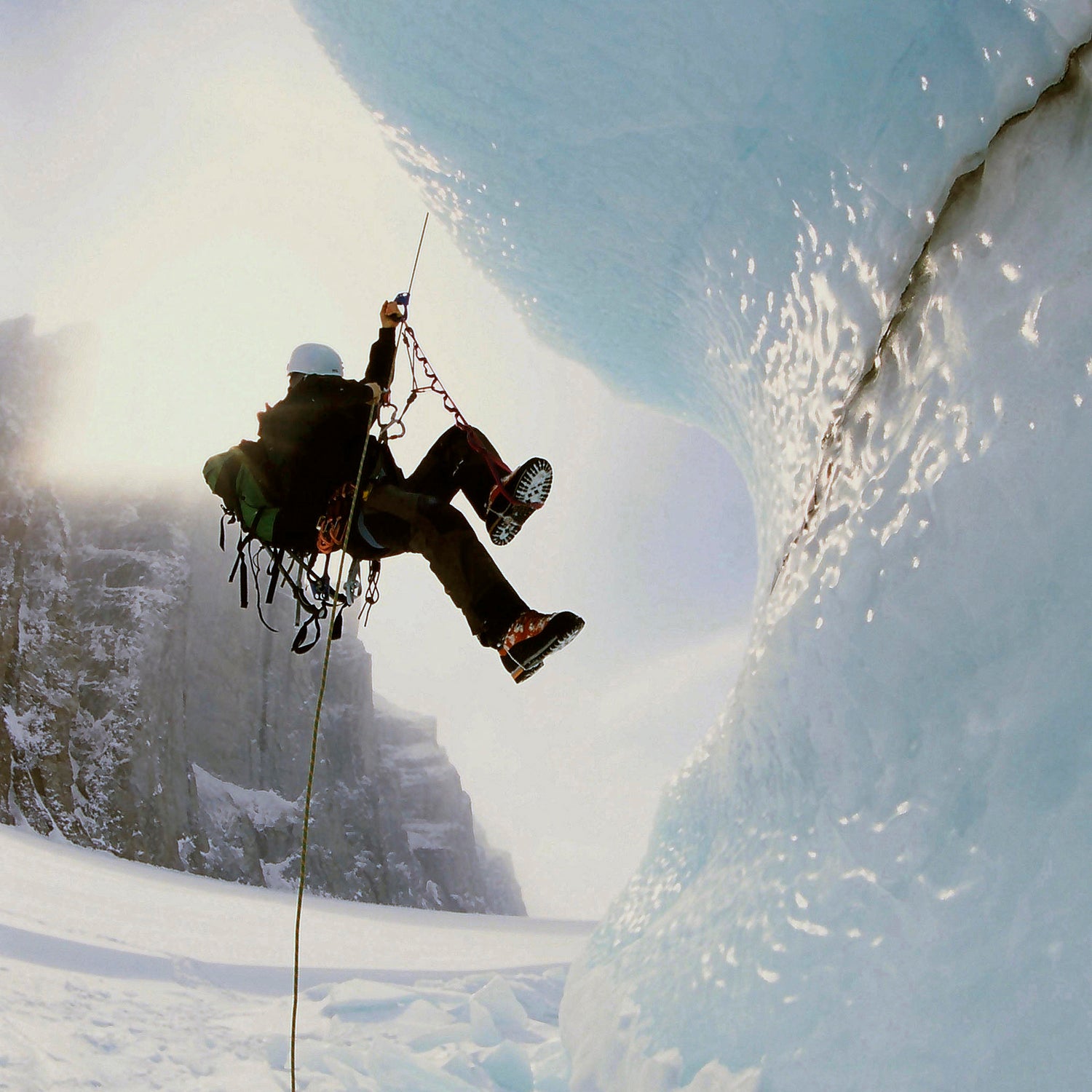 Purestock/ThinkStock(Photo)
Heading out the door? Read this article on the new Outside+ app available now on iOS devices for members! Download the app.
British mountaineer Ed Farrelly, 22, has a better climbing pedigree than most. (It was his great uncle Sir Christopher Summerhayes who gave Edmund Hillary the British flag he plonked atop Everest). But the young adventurer has found out the hard way that landing easy money to pay for adventure is a thing of the past.
"What's making sponsorship more difficult is the sheer quantity of people chasing money," says Farrelly, who sets out on a solo trek up Khan Tengri in Kyrgyzstan in July. "Everything gets lumped in together so that 'adventuring' becomes dumbed-down. I get through to someone on the phone and say I'll be the youngest Briton to solo climb 7,000 metres, and the reply I get is, 'Sorry, we've just sponsored someone to run the London marathon.'"
To survive in this competitive world, he's working to perfect the art of low-cost, high-risk climbs. The goal: to give his hard-won sponsors an unbeatable return on investment, including dedicated "Ed-time" where companies can do everything from use him in product shoots to book him on a public speaking tour. He has a policy of never saying no to his investors. 
We sat down with Farrelly to chat about what it takes to secure sponsorship for extreme expeditions, and how he's refined these low-cost, high-risk climbing trips.  
OUTSIDE: Is sponsorship the only way you fund your trips?
FARRELLY: Yes. I'm still a student, and I was determined to find a way to do some cool climbs without going into debt. I spend whole days tracking people down on LinkedIn and then calling people up, and most of the calls go nowhere.
I'm getting better at it because I do interesting, challenging climbs and I keep the costs really low, whereas a lot of climbers go through what's basically a tour operator and that makes it more expensive. They need to find a lump sum, hand it over to a middle man, and then he sends that cash out in various directions so you can achieve what you set out to do.
While I'm not saying that's bad, it does mean that people are trying to take too big a slice of the sponsorship pie. I can do a trip for half what some people are looking for.
How much will your Kyrgyzstan trip cost?
FARRELLY: By organising everything myself, I can do it for about $6,000. That's a month and a half over there, all the flights, everything. The only back-up I'll have is my dad at base camp, and he's paying his own way.
What are the biggest costs associated with a big expedition?
FARRELLY: Transport. The Antarctic is the big one—it can cost upwards of $50,000 and most of that will go toward logistics. Insurance is a massive hidden cost when doing solo trips and can be as much as the flights, which on my next trip means about $1,000. Sat phones are another huge cost. Including upfront charges, sat phone services cost an additional $1.50 to $2 per minute. It's easy to be stuck there sending photos back and finding yourself almost weeping as the seconds tick by.
Why send the photos back to your sponsors?
FARRELLY: It's all part of the sponsorship deal. You have to get the information back to the very people that your sponsors want to find out about it.
Is your success rate with sponsorship money getting better or worse?
FARRELLY: It's getting better, I think, but only because I'm getting better at it. I no longer try and persuade people who aren't interested. I move on as quickly as I can. It's a numbers game. If someone's interested, I cut to the chase and tell them what I need, which is usually $1,500 to $2,500. They seem to appreciate the honesty.
Do the sponsors think they're getting a good ROI?
FARRELLY: They seem to. The value of the deals is going up, and they're being renewed when they run out, too. I appreciate how hard it is to put a tangible value on what I can give them in return, but I take the responsibility seriously and I do my best.
What do sponsors want from their money?
FARRELLY: I would say they either want a quality story which is going to get them exposure, or content—photos, video, blog posts—which somehow represent their brand. The latter requires more work to utilize on their part but is probably better from a branding point of view. Too many companies are interested in just the first.
As far as what the stories are about, I guess the classic angles are youngest, oldest, fastest, and so on, but these are perhaps losing some of their allure as they have been done quite a bit, particularly on the classic challenges like Everest. Maybe now it's about being a little more inventive in terms of finding new challenges which haven't been overdone yet. But explaining why you're different to the press is easier said than done.
Are climbers always talking about money and how to fund their expeditions?
FARRELLY: Yes. If they've found it for their current expedition then they're already talking about how they're going to find it for the next one, and if they haven't found it yet then they're talking about it constantly.
It's the one thing that stands between you and doing what you want—same as with most things, really. Some would-be adventurers never really make it, because it can be hard to get a toe in the door. There's a 'positive feedback' aspect to it, so the more you do and the bigger your name, the less work you need to do to find the money. I'm nowhere near the big league, but sponsorship deals with Adidas, Rab, and Scarpa all help, and they're obviously the names I mention when looking for new deals.
What's your advice to budding adventurers seeking sponsorship?
FARRELLY: Don't turn up on the wrong day! Actually, that isn't necessarily a disaster, as it happened to me when I went to see Osprey looking for funding a few years ago and I turned up a day early. I drove two and a half hours to the meeting and I was sitting in the waiting room when the woman I was supposed to be seeing the next day walked past and seemed to recognize my face. She was good enough to do the interview there and then, although we had to change meeting rooms four times because obviously nothing had been booked.
How did your initial sponsorship meeting with Osprey go?
FARRELLY: I must have done a good job because they sponsor me now. I guess if what you're selling is something people are interested in, you can overcome a few hurdles—though screwing up the date is obviously not an approach I would recommend.
Lead Photo: Purestock/ThinkStock