Outdoor Icon Ann Krcik Passes Away
She was a pioneer for women in the industry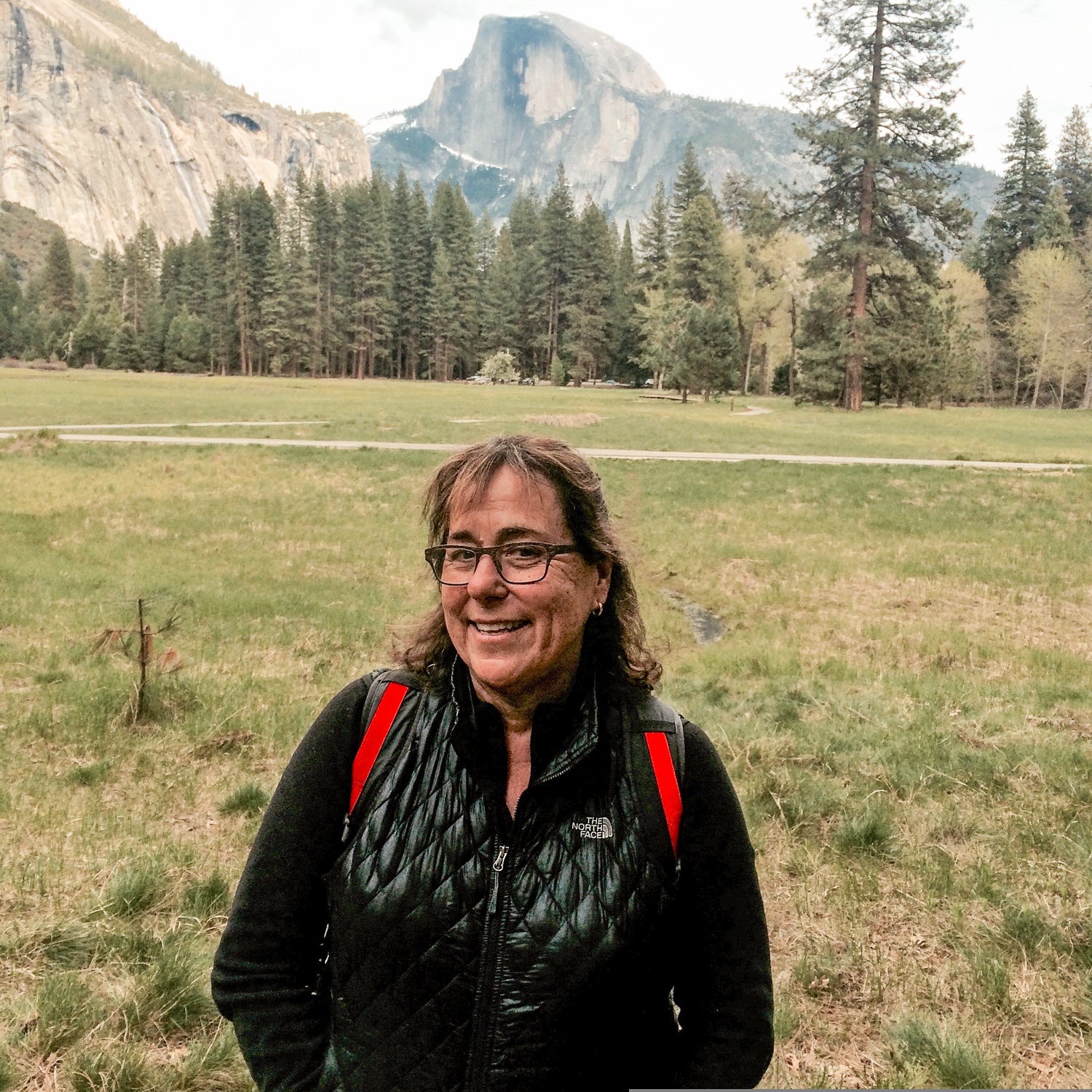 Heading out the door? Read this article on the new Outside+ app available now on iOS devices for members! Download the app.
Ann Krcik, a titan in the outdoor industry, passed away on February 26 after a prolonged struggle with cancer.
Ann and I first crossed paths when she was the athlete manager at the North Face in the mid 1980s. As a wide-eyed, 23-year-old climber with a small grant from the American Alpine Club for an expedition to Alaska's Kichatna Range, I asked for a sleeping bag, tent, and a rain jacket. She might have rolled her eyes, yet another hungry climber looking for a handout. Yet somewhere in there she had a bit of faith. She encouraged me and provided the gear I sought. This trait, empowering and believing in people, is what defined Ann and made her special to many.
Ann grew up in Northern California with three brothers and a pair of adventurous parents. Like many families in the 1960s and '70s, they would pile into the station wagon and visit the parks and monuments that make the western United States special. It was on these first journeys that Ann formed a connection with nature. Her love of the outdoors led her to working at Western Mountaineering, a specialty retailer in Santa Cruz, California. Ann's other passion was music. The Northern California music scene fascinated her, and she got a job with Bill Graham Productions, helping bands like the Grateful Dead and Big Brother and the Holding Company.
The ability to pull together an event was valuable when Ann cross-pollinated music and sport climbing to host the first ever Sport Climbing World Cup in 1990 with alpinist Jeff Lowe. The stories of those days were always a reminder that regardless of how chaotic things might be, with a cool hand you can always make things look good. 
Ann then created Extreme Connection in 1992. It was the first agency that focused on getting outdoor athletes speaking and endorsement deals. Brands were looking to build adventure into their message, and Ann was the conduit. At the time, making a living as an outdoor athlete meant living the lifestyle—van life, couch surfing, and chasing the seasons—and it sure wasn't lucrative. Ann helped turn it into a viable career—and did it as a woman in a male-dominated industry.
Ann continued to work as an event planner and contractor with the North Face. Her institutional knowledge of the brand and history of partnerships helped set the stage for the Explore Fund, an annual $500,000 grant she spearheaded as a way to support groups and organizations that care for wild places. In 2011, she returned to the North Face full-time.
Throughout all of this, Ann was an unwavering advocate for women in the outdoors. Her mentoring of the next generation of female leaders was amazing. Be it an ongoing relationship or a smile and word of encouragement, Ann was always willing to take what she had learned and share it—selflessly—with those around her. She co-founded the Outdoor Industry Women's Coalition, now known as Camber, so that women in the industry could meet and support each other. 
Sally McCoy, Ann's friend of 30 years in the outdoor space said, "Ann's recent passion was creating opportunities for the next generation of outdoor enthusiasts and land stewards—because she honored the past but never lived in it." 
This spirit is what made Ann special. She had a way of connecting individuals with communities and bringing people to groups, causes, and organizations. The ability to keep a calm and level outlook when juggling sponsors, athletes, and events is an attribute that we all benefited from. It's like she was a well-seasoned alpinist on a serious route—she understood that any energy expended toward worry was counterproductive. 
She was the balance we sought in life. I am fortunate, along with many others, to have had Ann's energy be part of my life and career. For those of us who were close to Ann, her death came too soon. There was still much to do. If anything, we can take solace in the fact that her legacy will live on in the outdoor community. 
"My sister Ann departed on to her next adventure today," Ann's brother, Andrew, wrote in a note to friends. "She was ever the pioneer in our family and leads the way for us all. Yesterday she said, 'I feel so happy and free.' And today she is on her way. We wish her safe travels."
Lead Photo: Courtesy OIA