The Problem with the BLM Moving to the West
The Bureau of Land Management has rented new headquarters in Grand Junction, Colorado, and given D.C. employees 30 days to decide whether to move. Why is the agency fleeing the capital for new digs?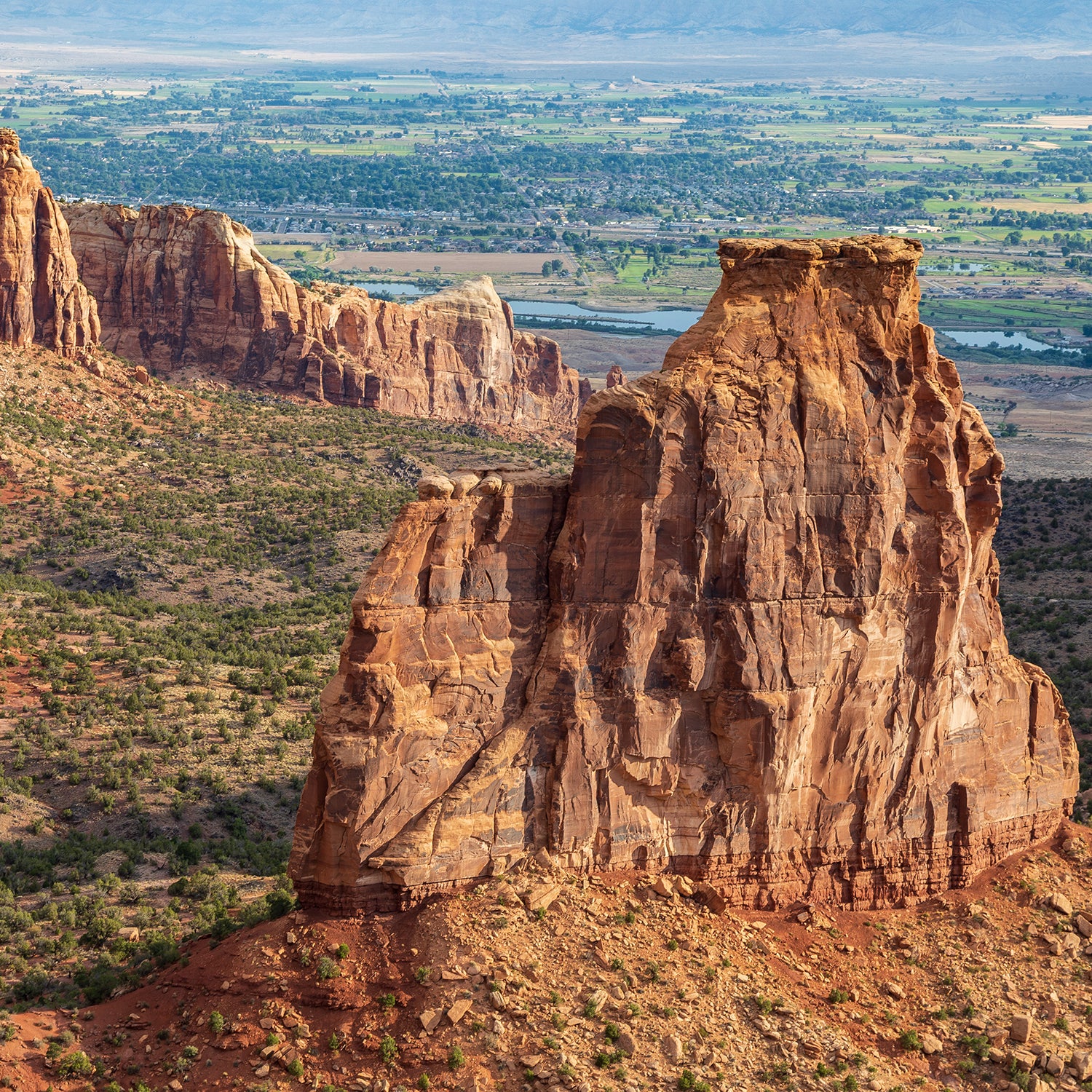 Heading out the door? Read this article on the new Outside+ app available now on iOS devices for members! Download the app.
On November 12, more than 300 employees at the BLM's Washington, D.C., headquarters received letters saying they had 30 days to decide whether to move to Grand Junction, Colorado, or other regional offices—and then 90 more to pack up and go. This was part of a plan, announced in July by Department of Interior Secretary David Bernhardt, to move BLM headquarters to Grand Junction. Most of the 248.3 million acres managed by the agency are in the West, he argued. Why shouldn't the agency be there too? 
The plan is to site 27 top-level jobs in Grand Junction and scatter most of the roughly 360 current D.C.-based employees at existing regional offices. The agency has already rented office space in Grand Junction in a building that also houses Chevron's regional office. Sixty-one jobs, mainly related to budget and Freedom of Information Act requests, would remain in D.C. 
But the November letters were still a surprise. In the four months since the announcement, BLM employees say they've been kept in the dark about why the move is necessary, beyond the initial statement. In August, two congresswomen introduced legislation in the House to try to block the move. Congressional representatives, current and former BLM employees, and environmental watchdog groups think the plan is a way to move land management away from federal oversight, to loosen protection and regulation. The vast majority of BLM staff, they argue—some 97 percent—already work in the field, including at the current Colorado state office, which is in the Denver suburbs. And those D.C. jobs are the ones that depend on interagency collaboration and policy development. The majority of those employees don't want to move, and they can't effectively do their jobs elsewhere. "It's basically lopping the head off the animal," a staffer told Politico in September. "There will be nobody in the D.C. office to help guide the process."
The most troubling part, according to Congressman Raul Grijalva of Arizona, chair of the House Natural Resources Committee, is that it's happening through a back door. That notice to D.C. personnel about moving went out despite the fact that Congress hasn't authorized funding for the move. Grijalva says the Department of Interior has refused to produce requested documentation about why the move is necessary and how it will affect employees. "They've provided us with no information, and they continue to push the agenda forward," he told me.
The move is being led by BLM Acting Director William Perry Pendley, who has a history of anti-government advocacy work, and who argued as recently as 2016 that the United States should sell off its public lands. (Under the relocation plan, he will remain in D.C.) In his previous job at the Mountain States Legal Foundation, a law firm founded by former Interior Secretary James Watt, Pendley defended Trump's decision to shrink Grand Staircase-Escalante National Monument. Bernhardt, his boss at Interior, is a former oil industry lobbyist who has been under investigation for conflicts of interest by the department's own internal watchdog group since his fourth day in office.
Pendley says his past isn't relevant. "I'm a Marine. I follow orders," he told me and a room full of other journalists earlier this fall at the Society of Environmental Journalists annual conference. Pendley said the BLM is taking orders from Congress and trying to respond to people on the ground, but his actions contradict his words. The administration hasn't done what Congress has asked of it, namely to provide plans and documentation for the move. They've been ignoring staffers—Pendley admitted in a Natural Resources Committee oversight hearing in September that they hadn't actually talked to employees. Meanwhile, they're disbanding public advisory committees and ignoring plans drafted by local BLM officials and community members.
Given the lack of fact-based rationale for dissolving the D.C. office, Grijalva says it's hard not to make inferences about the intent of an administration. "I don't have the analysis, because they haven't given it to us, but I don't think it's about better management," he says. "I think they're trying to force people out and fill it at the other end with their friends."
Former BLM staffers are also concerned. "As they say, if you're not sitting at the table, you're on the menu," says Bob Moore, the Colorado state representative of the Public Lands Foundation, a nonprofit advocacy group made up of former BLM employees. In a September 25 letter to the Senate Appropriations Committee, they said the move would be "disastrous for the BLM, its stakeholders, and the American people." The effect, they believe, will be to consolidate power with political appointees instead of experienced staffers.
Moore says he's never seen anything like this disregard for due process in more than 60 years of involvement with the BLM. He started working there in 1955 as a field technician in Coos Bay, Oregon, and served as assistant director for coal management in D.C. and as Colorado state director. He knows how the agency's parts work together. This move, he says, "takes away the capability for seasoned professional resource managers to interact with each other in a multidisciplinary way to coordinate with other agencies, like the Forest Service, Parks, and Fish and Wildlife, and to work with congressional committees, which is a fairly standard part of the business. It's ill-advised unless your objective is to get rid of monuments and sell more oil and gas leases."
Of all the land management agencies under Interior, the BLM has always hewed closest to industrialization. It manages 700 million acres of subsurface mineral rights, and it's sometimes, in jest, called the Bureau of Logging and Mining. "It's not the Park Service," Moore says. "It's an agency that's very much in the business of using resources. But a big part of that is multiple-use planning and federal policy." For instance, the BLM team that manages Environmental Impact Statements and National Environmental Policy Act compliance will be fractured by the move. Moore says he's also worried about the loss of institutional knowledge. When the Department of Agriculture moved to Kansas City earlier this year, two-thirds of staffers, including many scientists and researchers, didn't follow.
I've spent a lot of time in the chalky plateaus north of Grand Junction, and I know how important it is to listen to the locals who impact, and are impacted by, the way the landscape is used. But with public advisory committees diminished, I don't think moving the office there will bring more local input. I'm worried about the potential mismanagement of public lands and the big-picture lack of regard for the system. Effective government comes from collaboration and institutional knowledge. Even if you believe in small government and letting states make decisions about the issues that affect them, there has to be some level of communication.
By evacuating their D.C. headquarters, ignoring public and staff input, and making changes that will likely lose institutional knowledge, the move puts a lot of power into the hands of very few people, many of whom have long-standing ties to the extraction industry and track records of undercutting the mission they're supposed to uphold. The vast majority of Americans—93 percent, according to a 2016 Harvard study—are in favor of protecting public lands. But so far, this administration has done the opposite.
Grijalva says that a big part of federal policy is precedent, setting down guidelines for the way the country moves forward. This move sets a troubling precedent, because it comes with a flagrant lack of accountability to the American people and our representatives in Congress. It's not just about public land, as important as that is. It's about the way the current Interior administration is ignoring all the rules.
Lead Photo: Getty Images/iStockphoto