State Parks Are Becoming Coronavirus Isolation Zones
Experimental programs in Georgia and Louisiana are placing patients who may be infected in park cabins and RVs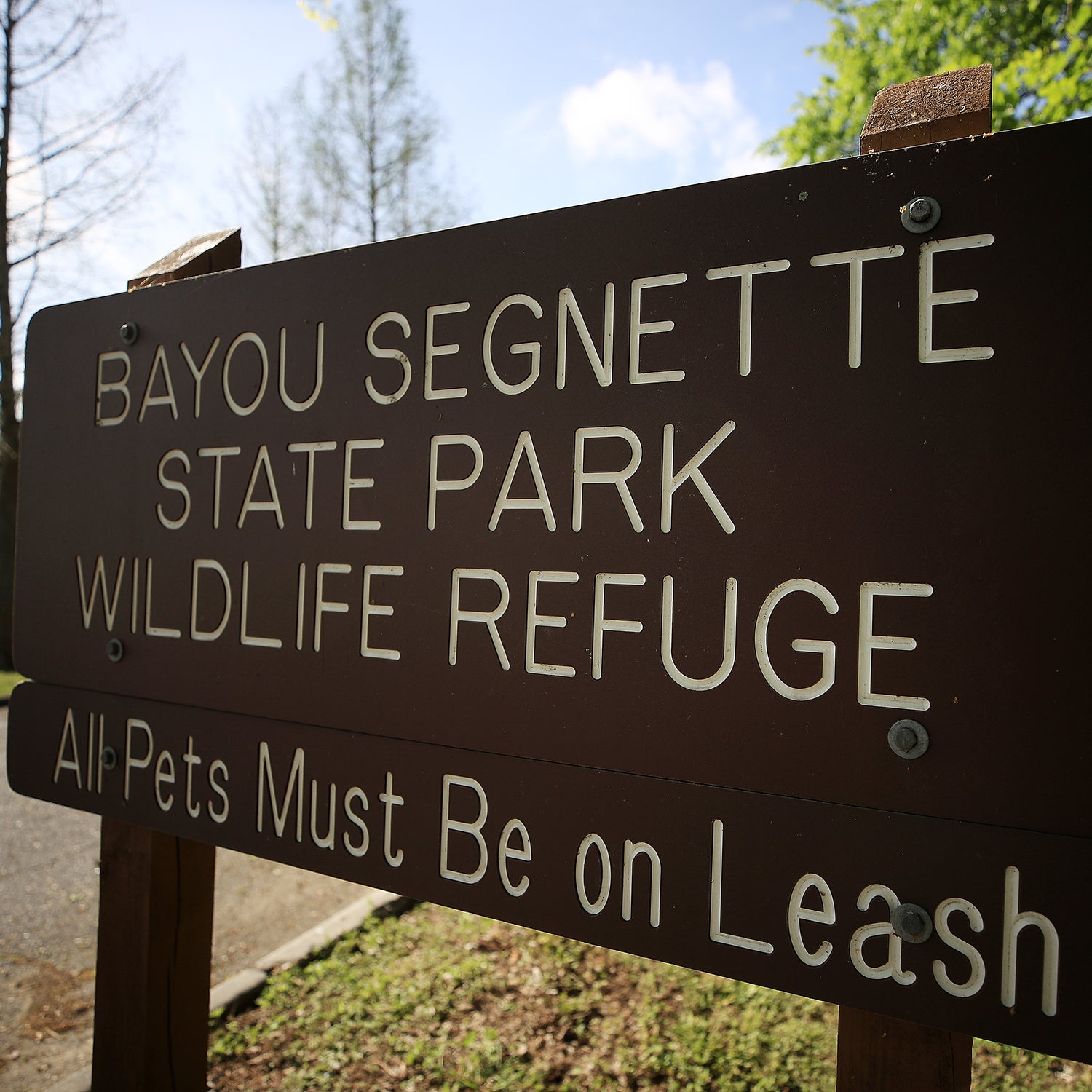 Heading out the door? Read this article on the new Outside+ app available now on iOS devices for members! Download the app.
On March 10, Waffle House cook and National Guard veteran Joey Camp arrived at Georgia's Hard Labor Creek State Park. Camp had tested positive for COVID-19, but after four days in the hospital, his symptoms had abated, and he was relocated to a 26-foot RV trailer in the park for the rest of his quarantine. Camp was the first beneficiary of a novel idea being tested in Louisiana and Georgia: state parks being turned into refuges where infected patients can recover in peace.
Georgia governor Brian Kemp announced on March 9 that a one-acre section of Hard Labor Creek State Park, which is about 45 minutes east of Atlanta, would be secured as a location for "the isolation and monitoring of patients." Camp elected to be sent to the park, because he was worried about going home, where he might infect his roommate's infant son. He spent the next five days alone in a Jayco fifth-wheel RV, watching movies on his cell phone and dining on local takeout that was delivered to his door by state health officials. Camp was initially required to stay inside the RV, he told Outside, before being allowed to stand beneath its exterior awning. Once he was symptom-free for seven days, he was released.
"I enjoy the solitude and isolation," Camp says. "It was just like an extended camping trip." An avid outdoorsman, Camp says he would have been just fine had he been told to pitch a tent and sleep on the ground.
Not everyone was so sanguine. The Morgan County Citizen reported that local officials did not know about the quarantine zone until they saw the news on social media. One local circulated a petition demanding that the quarantine zone be closed so as not to expose the surrounding community to the virus. State officials emphasized the small size of the quarantine area—one acre amid a park of more than 5,800. The rest of the park remains open and is safe to visit. (Currently, there are seven RVs on-site, and one patient has arrived since Camp's release.) 
Amid an epidemic that demands six feet of distance from fellow humans, what role should parks play? While Illinois has shuttered its entire park system and many states have closed campgrounds and lodges, some parks are promoting themselves as the perfect place for social distancing. Brandon Burris, the director of Louisiana State Parks, says that his agency's mission—"to provide the people of the state of Louisiana opportunities to recreate in the outdoors, a place for them to go and forget about what's going on," as Burris paraphrased it—is more important now than it was ten days ago. "We've got tons of elbow room," he says. 
Eighteen of Louisiana's 21 parks remain open, including to campers. The other three, like Hard Labor Creek, have been designated as "overflow isolation facilities"—a polite term for quarantine zones. Two of the parks, one in central Louisiana and another in the northwestern corner of the state, near Shreveport, are currently unoccupied. But at Bayou Segnette State Park, a strip of wetlands and RV sites 20 minutes from downtown New Orleans—a city that's a hot spot for the virus—ten patients infected with COVID-19 are staying in cabins that float atop the park's namesake waterway (this count was as of Wednesday, according to a press conference held by governor John Bel Edwards that day). 
Nearly all of Bayou Segnette's's 16 cabins and 98 RV sites were occupied by vacationers when employees began to knock on doors before sunrise on March 14 to notify everyone of the need to evacuate. Despite a line of more than 50 trailers waiting to discharge waste at the dump station, the park was cleared by midday. Burris says that most campers understood the need, though not everyone was happy to leave. (The parks department has offered full refunds, among other compensatory options.) The first patients arrived the next morning. 
According to the the Louisiana Department of Children and Family Services, which is managing the site, the isolation area at Bayou Segnette is intended for those who are awaiting test results for COVID-19 and cannot be sent home—either because they have no home to go to or because they live alongside other individuals with high infection risks, such as in a nursing home. Patients will be released if they test negative and, if they test positive, will be held until they are cleared by a medical professional. To secure the area, Governor Edwards said, 150 National Guardsmen have been deployed to the park.
These quarantines are, in some ways, a return to the original intent of state parks: promoting public health. Both Louisiana and Georgia launched their park agencies in the 1930s, toward the end of the Great Depression, when there was a sudden wave of park-building across the country—the Civilian Conservation Corps, a federal work-relief agency established by Frankin D. Roosevelt in 1933, helped build 800 state parks from the ground up over nine years. "This work in nature was a way of rejuvenating these young men who had been really hurt by the Great Depression," says historian Neil Maher, who wrote Nature's New Deal, a book about the corps. The workers were often malnourished when they arrived. One worker at Hard Labor Creek wrote in his memoir that at his first meal at the work camp, he ate enough for three men. 
"The idea of public land has always evolved," Maher notes. Once it was just land the government was holding until it could be sold to private owners. By the end of the 19th century, sites like Yellowstone were preserved as wild but hard-to-reach retreats, largely accessible only to people with the time and means to travel. State parks "put the public in public lands," Maher says, by establishing recreational spaces that were situated, when possible, close to cities. There the masses could escape the "grime and grit" of urban life and find a healthier space, he says. Now that proximity is helping to spark the latest—and hopefully temporary—iteration of public lands.
Lead Photo: Chris Graythen/Getty