Trump Lifts Hiring Freeze at Some Federal Agencies
Thousands of firefighters, trail crews, and rangers will be able to get back to work this summer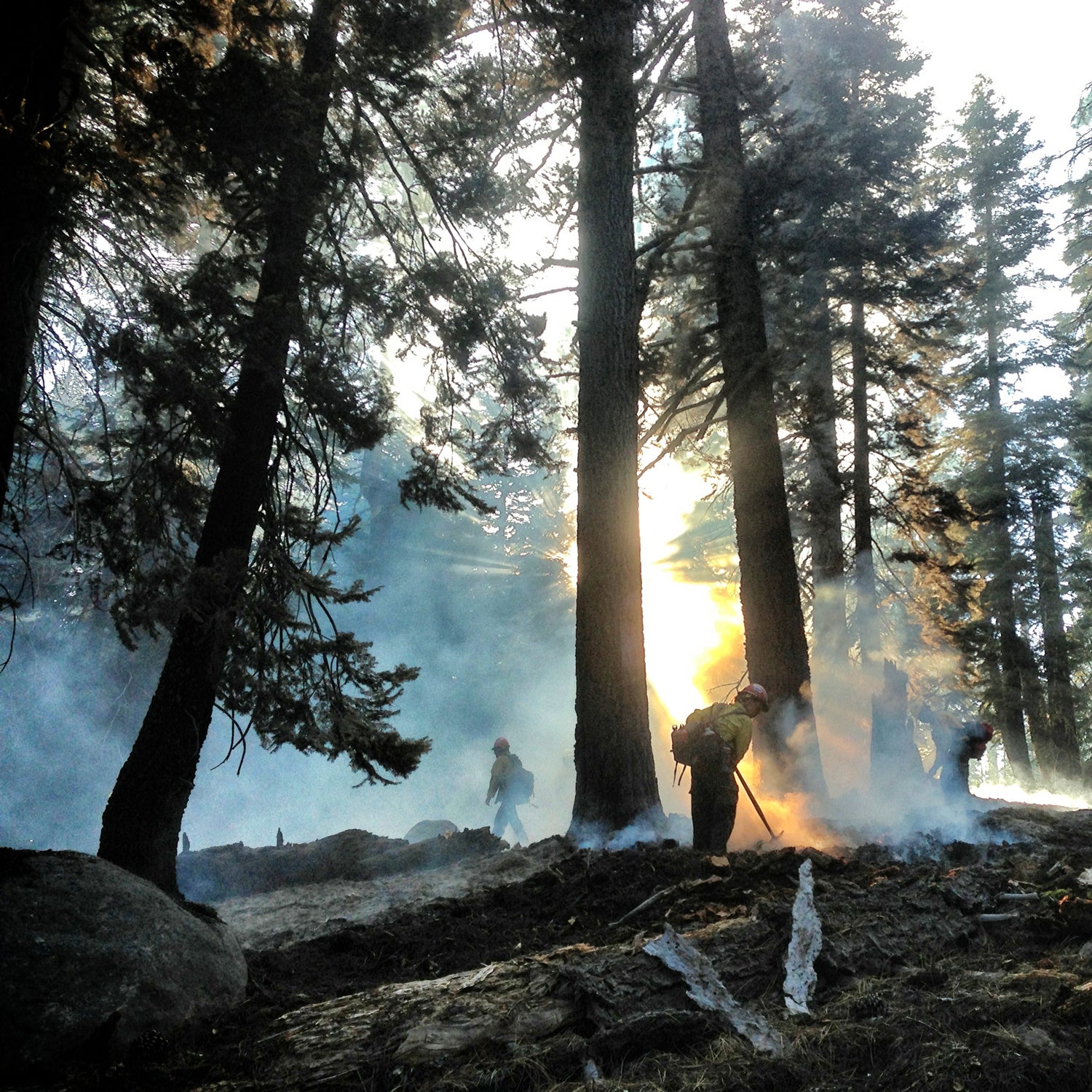 Heading out the door? Read this article on the new Outside+ app available now on iOS devices for members! Download the app.
President Donald Trump's temporary federal hiring freeze has been lifted for the U.S. Forest Service, according to an internal memo from the Department of Agriculture sent to staffers on Tuesday. Other federal land management agencies staffed with seasonal employees, including the Bureau of Land Management, Fish and Wildlife Service, National Park Service, and Natural Resource Conservation Service may follow soon. About one-third of the Forest Service's employees are seasonal, meaning they work for four to six months a year on trail crews or as firefighters, and the freeze stopped the agency from hiring them back for the coming summer months, the busiest season.
The Department of Agriculture, which directs the Forest Service, said in the memo that roughly 10,000 to 15,000 seasonal employees will get their jobs back. USDA spokesman Michael Illenberg confirmed to Outside on the phone that the agency will move ahead with hirings. "Today, USDA said an exemption has been made for seasonal, non-fire employees for the Forest Service. The people who run the campsites, the trails people, and others," he said.
The freeze, put into effect on January 22, two days after Trump took office, effectively handcuffed land agencies that rely on seasonal workers: the National Park Service, which hires 8,000 to 10,000 workers every year, has been unable to hire wilderness EMTs, trail crew members, or seasonal visitor use assistants; the Forest Service hasn't been able to fill biological technicians or any non-fire personal; and 20 percent of the BLM's workforce, which includes range technicians, permit officers, and biologists, hasn't been staffed for the coming summer due to the freeze.
The initial freeze was implemented to force the Office of Management and Budget (OMB) to design a long-term plan "to reduce the size of the Federal Government's workforce through attrition," according to a statement from the White House. Then on January 31, the OMB released a memo loosening the language of the original freeze and allowing every federal agency to hire temporary or short-term employees who deal with "traditionally recurring workloads." The Forest Service then earned an exemption and was able to hire upper-level firefighters and law-enforcement officials.
Last week, in accordance with the January 31 memo, the Forest Service put in another exemption request to the OMB, so it could hire more employees. On Tuesday the exemption was extended to include all seasonal employees. A spokesman for the BLM said it expects to receive similar approvals to start hiring seasonal staffers in the next few days.
Lead Photo: Bureau of Land Management/Flickr