The Fight for Public Lands Just Got Serious
This month, a bill was introduced that would limit presidential authority to protect the natural wonders of the U.S.—and it is far more likely to pass than its predecessors. Here's why that's a very bad idea.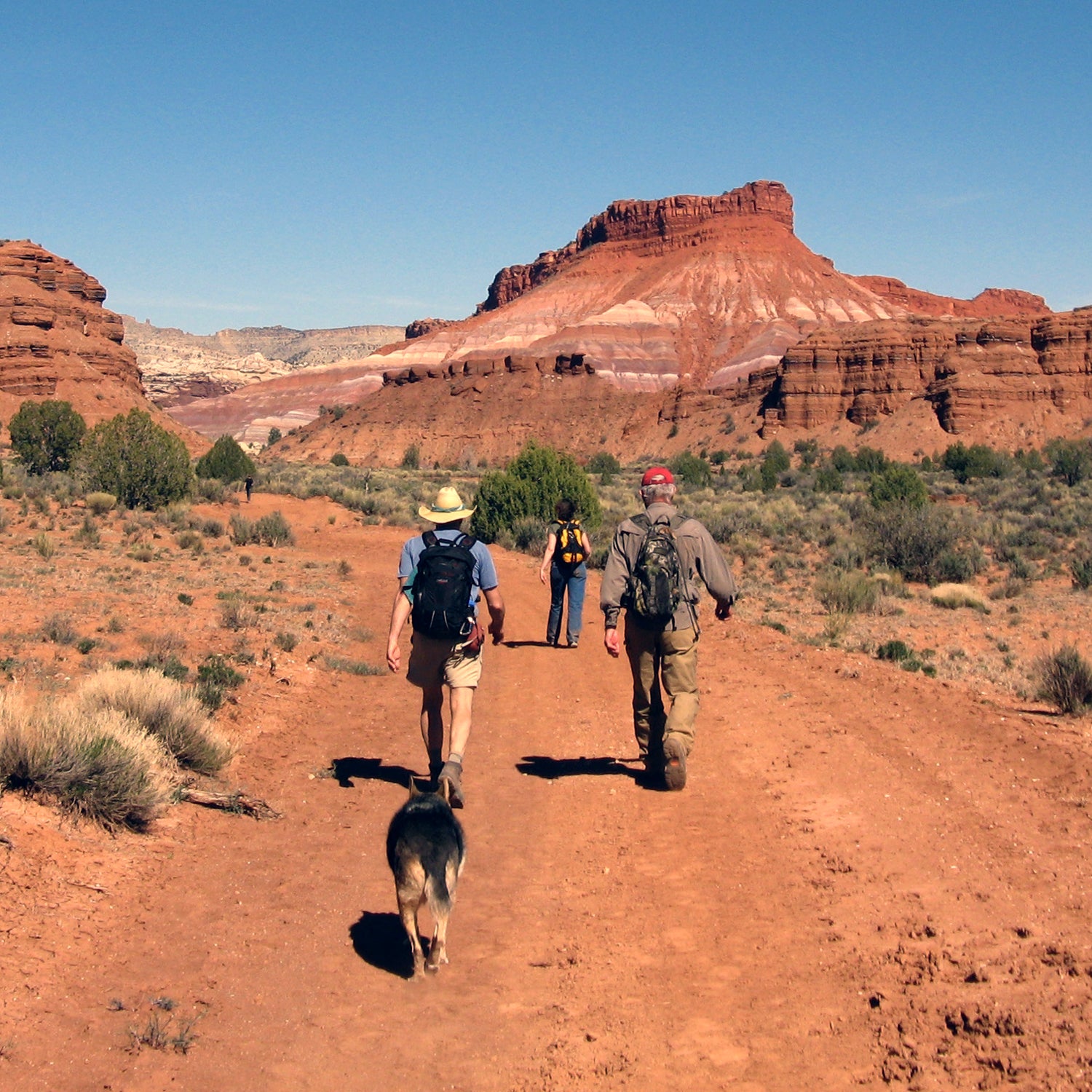 Bureau of Land Management/Flickr(Photo)
Heading out the door? Read this article on the new Outside+ app available now on iOS devices for members! Download the app.
Imagine if the Grand Canyon, the Grand Tetons, or Devil's Tower weren't public land. If, instead of being open to everyone, they belonged to private landowners with rights to dig mines, build shopping malls, or lock people out of them altogether.
Not a pretty picture, is it? Ultimately, these natural wonders and dozens more around the country are available to us because of the 1906 Antiquities Act, signed into law by former president Theodore Roosevelt. The law gives the president the authority to create national monuments, and has since been used by leaders of both major political parties to preserve pristine lands and waters. Many areas that began as national monuments have been converted into national parks.
As of this month, the Antiquities Act is in danger. On January 13, Alaska Representative Don Young introduced a bill (H.R. 330) that would limit that presidential power by requiring Congressional approval of national monument designations for areas on land and at sea. (Any marine proposal would also need to be approved by the legislatures of states within 100 nautical miles of the proposed site.) It's the not the first time that GOP lawmakers have pitched the idea. Senator Lisa Murkowski (R-AK) introduced a bill similar to Young's in July 2014. (It died on the floor.) What makes Young's bill different is that it is far more likely to become law. Both chambers of Congress are Republican-controlled for the first time since 2006, and the House of Representatives has the largest Republican majority since 1931.
[quote]Study after study shows that the economies of communities near federally protected lands and parks are robust—not in spite of the areas but because of them.[/quote]
These bills are cause for concern. If they pass, they'll undermine a mechanism that has been used to protect public lands for more than 100 years. Given the gridlock on Capitol Hill, the creation of new national mouments and marine sanctuaries will become far less likely if Congress is required to get involved.
"I think it makes sense for the president to have that authority," says John Loomis, a professor of Agricultural and Resource Economics at Colorado State. "These areas could be lost to development before Congress has the chance to act."
Young's bill follows President Obama's declaration last month that Alaska's Bristol Bay region would be off-limits to offshore oil and gas exploration. Young's spokesman, Matthew Shuckerow, says Young has "a particular interest" in marine national monuments—specifically, preventing the creation of new ones—given Alaska's emphasis on fishing and oil production. Shuckerow says the new bill is designed to bring transparency to the process and prevent federal powers from swooping in and cordoning off areas without first consulting with state lawmakers. (About 60 percent of Alaska is federally protected, Shuckerow says.) The underlying concern is for the state's numerous rural communities dependent on fishing, mining, and timber, Shuckerow says. "We don't want to see this jeopardize local economies and the ability of folks to provide for themselves."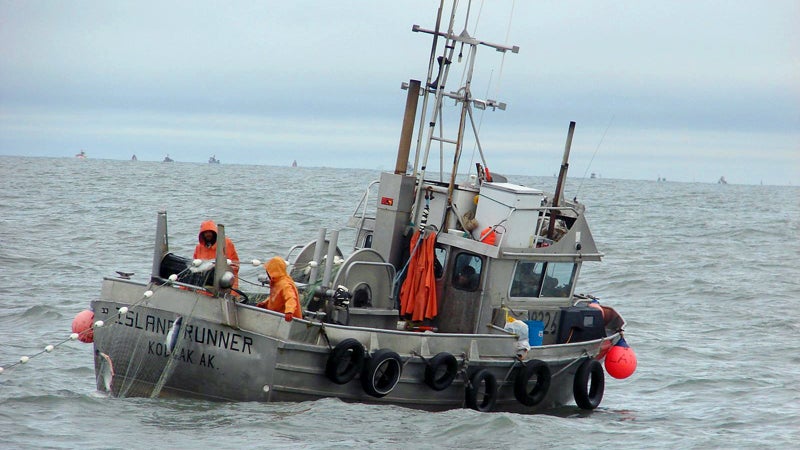 Absent from Young's equation is the impact to one of his state's top industries, the one that stands to benefit from a national monument designation: tourism. Last year, an estimated 1.96 million visitors to Alaska spent $3.9 billion, according to an analysis by Anchorage-based Northrim Bank. As the state's mining and timber sectors continue to shrink, tourism is steadily growing (as are oil and fishing), the bank says. When you take into account spending by visitors to public lands, the argument that federal land protections take jobs away from hardworking Americans and dollars out of government coffers just doesn't pass muster. Study after study shows that the economies of communities near federally protected lands and parks are robust—not in spite of the areas but because of them.
Last year, the nonpartisan research group Headwaters Economics released a study of the economic impact of 17 different national monuments in Western states. It found that the economies of counties bordering national monuments were stronger than those of similar counties further afield. Across the board, per capita income in nearby counties increased after the monuments were designated. "The study found no evidence that designating these national monuments prevented continued economic growth," according to Headwaters. "Instead, trends in key economic indicators such as population, employment, personal income, and per capita income either continued or improved in each of the regions surrounding the national monuments."
For example, when the group looked at Mount St. Helens, designated as a national monument in 1982 by former president Ronald Reagan, it found that jobs increased by 42 percent and per capita income went up 24 percent in nearby communities through 2008, when the group collected its data.
Gaining a national monument nearby may not immediately transform a rural community into a boomtown, but it does provide a window for sustainable growth through tourism. Visitors, of course, don't just spend money on park entrance fees. They buy gas, food, lodging, gear, and entertainment—for a total of $12.5 billion in Washington alone, according to a study commissioned last year by the state. Those purchases then spurred another $3.3 billion in "supply chain" spending—meaning the cost of transporting goods to retailers—and $4.7 billion in household wages. And consider that outdoor recreation supports 6.1 million jobs in the U.S., according to a 2012 report from the Outdoor Industry Association. That is more than the mining, timber, and oil and gas industries combined, according to the Center for American Progress. (Together, those industries employ 4.1 million Americans.)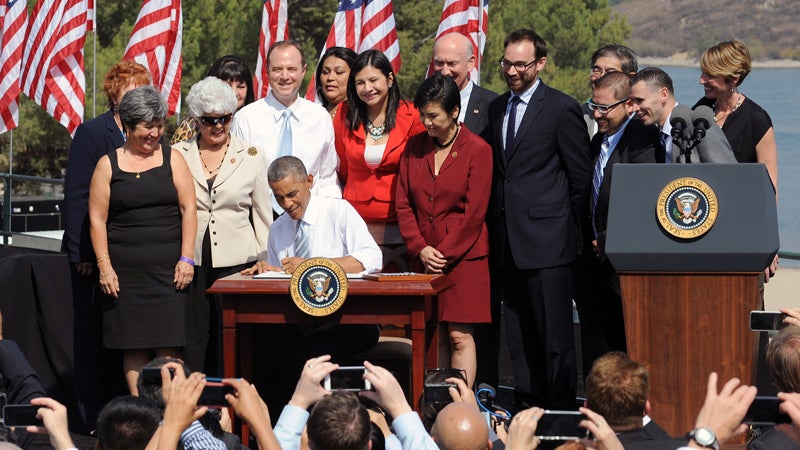 "You have to ask yourself what the alternative [to a national monument] is," says Andrew Seidl, a professor in the department of Agricultural and Resource Economics at Colorado State University. "It's likely that if the land remains private that most of the value of the land will be captured by the landowner. Whereas if the land is public, it's more likely that it would benefit the surrounding community."
Historically, Western states have had to face more federal land preservations than the rest of the country, both because of their natural beauty and because they entered the union later, closer to when the conservation movement was in full swing. Washington may also be a higher-than-average example for how public lands affect the economy, given the rate of outdoors activity among its residents (the study estimates that the average resident spends 56 days a year playing outside) and that it is home to scenic wonders like Mount Rainier. But no matter the location, the economic principle is the same: When a beautiful outdoor site is preserved for public use, it has the potential to drive tourism to nearby communities. Young, up in Alaska, should be familiar with this fact; Alaska has reaped the benefits perhaps as much as any state in the country. 
To start, he could review the case of Denali National Park. In 1978, then President Jimmy Carter preserved more than 157 million acres of Alaskan wilderness, including Denali National Monument and Wrangell-St. Elias National Park. "The Alaskan government was really upset," Loomis says. "But this turned out to be a wonderful thing to do. Because some of those lands became national parks, and now cruise ships and tourism has provided a long-term, sustainable economic benefit."
Protecting public land—according to all the data—benefits the economy. So what's more important, pulling petroleum from beneath the ground or going backpacking on the beautiful lands over it? Either way, we're making money.
Lead Photo: Bureau of Land Management/Flickr
Trending on Outside Online