Will Anybody Say the E-Word?
November is fast approaching, but neither Mitt Romney nor Barack Obama is talking about the E-word. Our eight experts coach them on how to handle one of the year's most sensitive issues.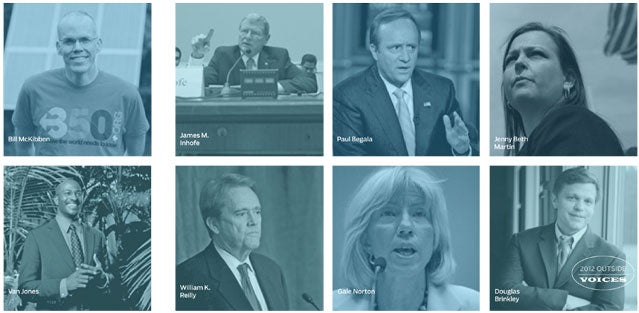 Heading out the door? Read this article on the new Outside+ app available now on iOS devices for members! Download the app.
Interview Issue 2012: Why Has 'Environment' Become a Dirty Word?
When it comes to hot-button election issues, pity the environment. It often serves as fodder for one-liners during the presidential-primary season, and this year is no exception. Almost every Republican candidate has questioned whether human activity is fueling climate change—the idea is "patently absurd," said former Pennsylvania senator Rick Santorum—and all of them have pushed for extracting fossil-fuel energy faster than we're doing now. The GOP nominee, former Massachusetts governor Mitt Romney, backs the proposed 1,179-mile Keystone XL pipeline to ship heavy crude from Alberta to Nebraska and has declared that "we don't know what's causing climate change," backpedaling from earlier statements that it's both real and man-made. As for Obama, he has suggested that, in the coming months, he will be "clear in voicing my belief that we're going to have to take further steps to deal with climate change in a serious way," but he has also repeatedly boasted that domestic oil production is higher than at any point in the past eight years. Is there any way to return the environment to the political stage as a subject worthy of debate? Outside asked experts across the ideological spectrum what advice they'd give the candidates as they head into the fall campaign season. The only question remaining is whether they will listen.
Environmental Advice for the Candidates From William K. Reilly
EPA administrator under George H.W. Bush and co-chairman of the National Commission on the BP Deepwater Horizon Oil Spill and Offshore Drilling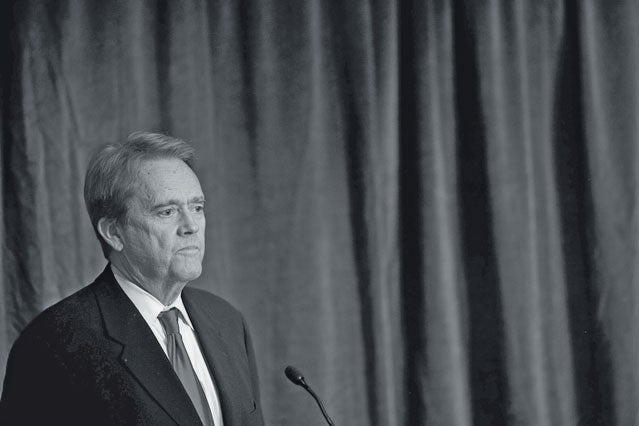 YOU CAN'T ARGUE WITH EFFICIENCY
I'd say to the candidate: "America's energy output is increasing, and its imports are declining—a much desired new trend. We can drive that progress faster if we accelerate energy efficiency—better-insulated buildings, lighter cars, more efficient lighting, more wind power—and it all leads toward energy independence and less reliance on other countries. We can also learn from Chicago, which is preparing for hotter, drier summers and wetter winters with better hospital facilities for heatstroke victims, plants and trees suitable to the changing climate, water-permeable pavement, and green roofs. What's not to like about efficiency, wind power, and planting trees for the warmer climate much of the country is already experiencing?"
Environmental Advice for the Candidates From Gale Norton
Secretary of the Interior under George W. Bush and president of Norton Regulatory Strategies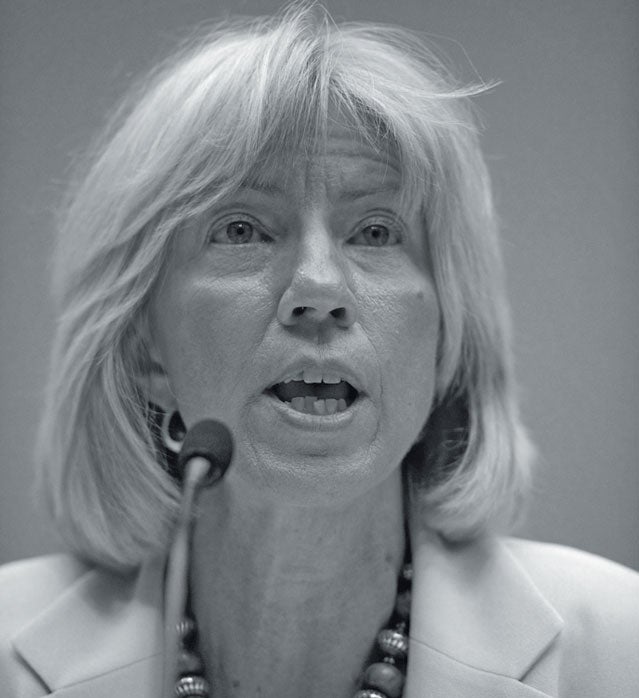 FOCUS ON COMMON VALUES
We need to separate bureaucracy from overarching values. Protecting the environment doesn't have to mean loving red tape. We should explore ways to replace litigation and punitive enforcement with collaborative problem solving, encourage innovative technologies, and harness market mechanisms like the acid-rain emissions-trading program. By focusing on ways of making regulation more cost-effective and user-friendly for jobs and communities, we make it easier to eventually address more controversial issues like climate change. Common sense and ingenuity will further both America's economy and its environment. 
Environmental Advice for the Candidates From Jenny Beth Martin
Cofounder and national coordinator of Tea Party Patriots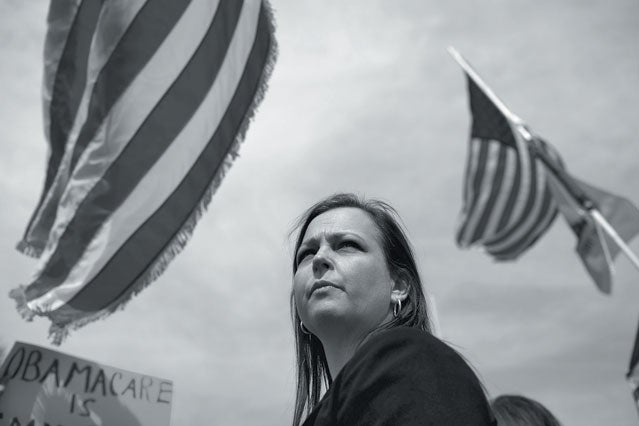 GET OUT OF THE CLIMATE BUSINESS
With high gas prices, the left will campaign for more green policies and for mandates on the auto industry and other businesses that claim the solution to this crisis is energy-efficient products. The American people know these mandates mean more costs to them and more time-consuming regulations. The result, as it always is when government overextends its constitutional role, is lost businesses and jobs. That is the last thing Americans want to hear.
My suggestion to the candidates—especially Romney, who supported cap-and-trade legislation—is to get government out of the business of dictating unproven energy policies and get back to developing policy that will rein in government spending and balance the budget. The reason climate change is a nonstarter is that it means more government regulation and less freedom, pushing a political agenda and not sound fiscal policy, which is the only way to solve our economic problems. 
Environmental Advice for the Candidates From James M. Inhofe
Republican senator from Oklahoma and ranking member of the Senate Environment and Public Works Committee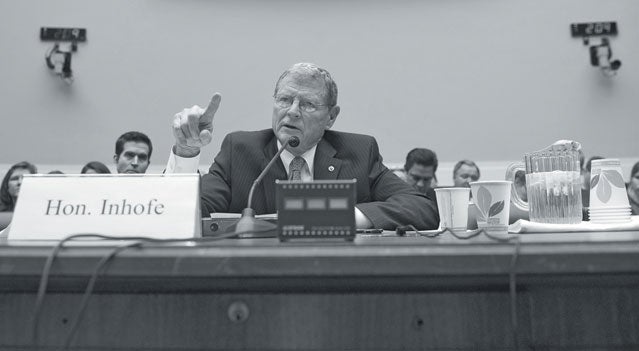 ATTACK OBAMA'S GREEN RECORD
With the election coming up, President Obama will be running as far away from his global-warming record as possible. Look for Governor Romney to shine the spotlight on Obama's decision to veto the Keystone pipeline, the costly regulations that fulfill his campaign promise that energy prices would "necessarily skyrocket" on American families, the failure of his green-energy economy with the collapse of Solyndra, and his continued war on affordable energy, which seeks to eliminate the production of America's most abundant natural resources. Obama knows the public is outraged by his agenda, which has done little to nothing for the environment, destroys jobs, and raises gas and electricity prices. Don't expect him to defend his record but to run away from it and deflect blame.
Environmental Advice for the Candidates From Bill McKibben
Schumann Distinguished Scholar at Middlebury College, author, and cofounder of 350.org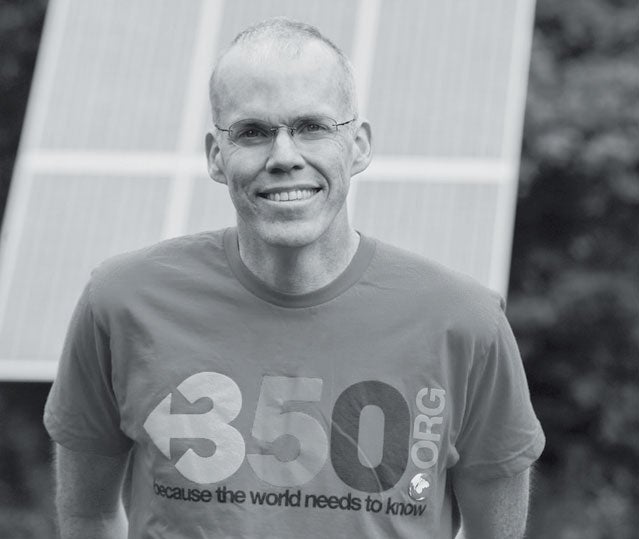 IT'S THE WEATHER, STUPID
If I were a candidate, I'd focus on the crazy weather—something everyone is noticing and something that surveys suggest a large majority of Americans link to climate change. I'd talk about how the greed of the fossil-fuel industry is starting to disrupt the planet's weather, and then I'd point out that we're paying them billions of dollars in subsidies, kind of a bonus for the wrecking crew. My message would be: let's spend money on solar and wind instead. Because you know the reason the big guys really hate solar panels? You can't meter the sun.
Environmental Advice for the Candidates From Paul Begala
CNN commentator, Democratic political consultant, and Priorities USA Action adviser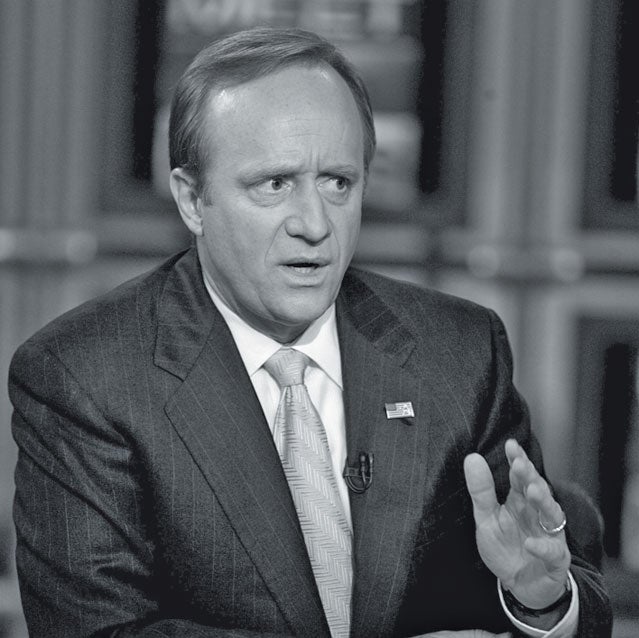 DON'T MENTION POLAR BEARS
Swing voters are people environmentalists rather than species environmentalists. We all care about fuzzy animals—nobody wants the polar bears to drown. But in the main, when we find that swing voters can be persuaded on environmental policy, it's on people issues: clean air, clean water, pollution.
Obama has been blessed by his enemies. The people financing the attacks on him are really bad on people issues like clean air. I do think this can be an issue, and it will be. They're trying to kill any clean-energy economy Obama is working to create because of their oil businesses. It's just a business deal for them: they invest millions to elect Mitt Romney, and they reap billions from their businesses. It's a straight-up return on investment.
So that's what the election will be about—campaign ads will be more about air and water, not an American Indian with a tear running down his cheek.
Environmental Advice for the Candidates From Van Jones
Cofounder of Rebuild the Dream, former White House special adviser on green jobs, and author of The Green Collar Economy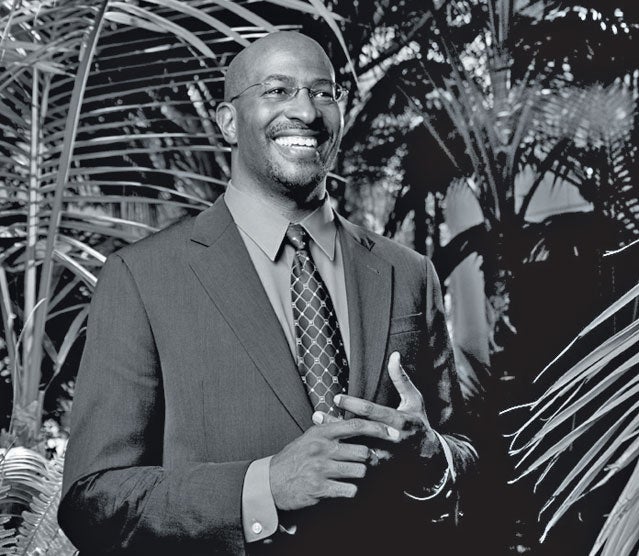 PUT CHILDREN FIRST
If the GOP attempts to score cheap points by attacking the EPA, Obama should punch back hard. The agency has probably saved more American lives over the past 40 years than the Department of Defense. A bipartisan creation of the Nixon administration, the agency has policed polluters and curbed deadly toxic chemicals in our air and water. Many in the GOP try to paint these protections as job killers, but the poisons that the agency is keeping out of our bodies are people killers. 
If Romney uses the job-killer line, Obama should simply say, "We all care about jobs. But we also care about our children. Everyone here can agree that we have a duty to protect our kids from known poisons, right? So tell me, Governor: How many American children are you willing to sacrifice for one job? How many American kids are you willing to see die per job created? How many funerals are you willing to go to? Because if you remove all those protections to get rid of the so-called job killers, you open the floodgates for known people killers. And I believe we can create good jobs in America without doing that to our kids." 
Environmental Advice for the Candidates From Douglas Brinkley
Rice University history professor and author of The Wilderness Warrior: Theodore Roosevelt and the Crusade for America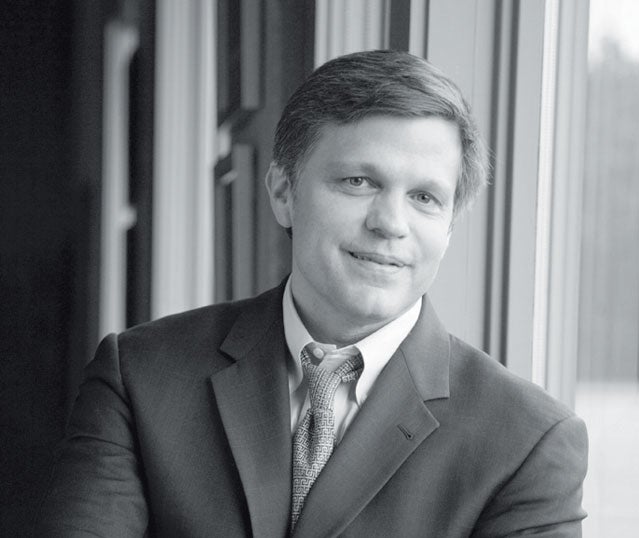 STOP PLAYING OSTRICH
History will show that we live in an age of global warming when nearly all of our politicians played ostrich, burying their heads in the sand rather than weaning America off fossil fuels. Political cowardice is the poison in the body politic. We need to prioritize the climate crisis and fight to save such vanishing wilderness as the Everglades and Arctic Alaska.
From
Outside Magazine, Jul 2012
Lead Photo: Nancie Battaglia; Bill Clark/Getty; Brendan Smialowski/Getty; Chip Somodevilla/Getty; Gabriela Hasbun/Redux; Drew Angerer/Redux; Scott J. Ferrell/Getty; Rachel 0057