The Oregon Militia's Biggest Foe May Be Birders
Avian enthusiasts around the country are speaking out, penning op-eds, and even threatening Ammon Bundy and his Sagebrush compadres to get them to leave Malheur National Wildlife Refuge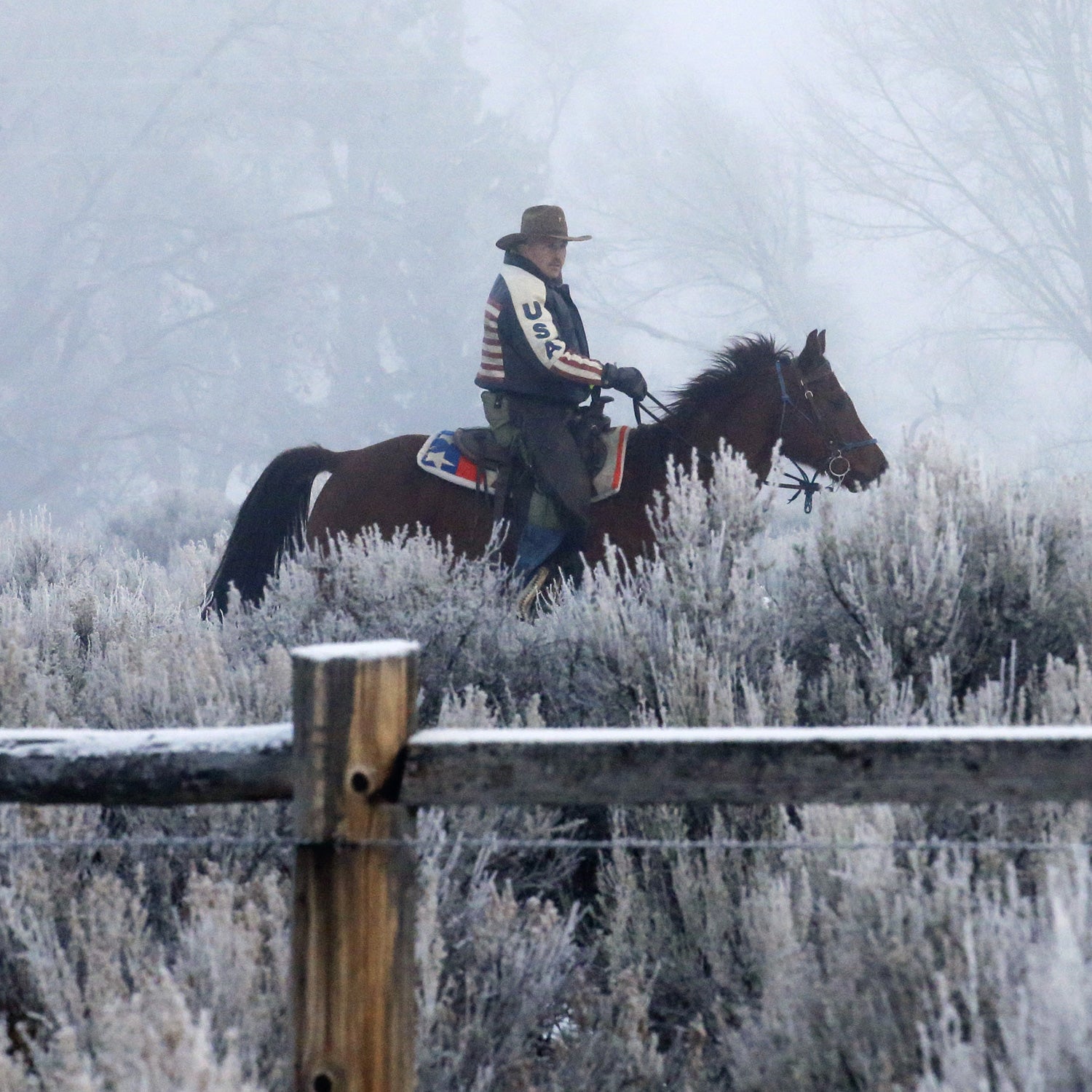 AP(Photo)
Heading out the door? Read this article on the new Outside+ app available now on iOS devices for members! Download the app.
Ammon Bundy and his band of militiamen have ticked off a lot of people since they took over the Malheur National Wildlife Refuge in Burns, Oregon, last week. Liberals, conservationists, and Black Lives Matter activists are all avowed foes. Now add another powerful group to the list: birders.
"Just a friendly warning from the birding and wildlife photography community to the Oregon terrorists," wrote professional wildlife photographer Kevin Vang in a widely shared post on the Daily Kos. "We are watching your every move, and we have been watching you for a long time."
The Malheur refuge has long been recognized as one of the premier birding sites in the West. The wildlife refuge was created in 1908 by Teddy Roosevelt to ensure native heron weren't extirpated for their feathers, a fashionable item of the era. Today, the 187,757-acre refuge is home to over 320 bird species, plus a few dozen mammals, too. 
"Everybody in the birding community is quite outraged," Vang says. His post struck a chord. The piece quickly moved to the top of the Daily Kos' recommended list and Vang has since fielded calls from the BBC, CBC, and NPR. Vang says he's surprised by the attention but believes his message is important. As a wildlife photographer, he says that he consistently witnesses illegal activities in the wilderness, from trapping to poaching and arson.
"Nothing gets between a birder and the bird that they might spot."
"For years those of us who are wildlife photographers, birdwatchers, and carers of wildlife, have been documenting the activities of you poachers and criminals around many of our nation's wildlife refuges," Vang wrote. "With our powerful cameras, and ability to move unseen in the wilderness, we have found and documented your illegal hunts, your illegal traps and all sorts of illicit activities, and are constantly feeding that information to law enforcement, and we have finally got many of you poachers on the run and into jails."
"We will #takebackmalheur from you terrorists, and will not rest until every one of you thugs and poachers is behind bars where they belong."
Vang's call for birder justice has been echoed elsewhere since the militia occupied Malheur. Author and birder Peter Cashwell, wrote this week in the New York Times that, despite Bundy's followers' promise to take back the refuge from the federal government, "you cannot 'reclaim' territory for the 'people' if they already own it."
And over at the Seattle Times, birders sent in the letters to the editor. "Nothing gets between a birder and the bird that they might spot," wrote Patsy Benson. "If a rare bird flies in, woe to anyone who might get between that bird and the birder. They could get trampled. Malheur belongs to those birders, so protesters beware."
Bob Sallinger, director of the Audubon Society of Portland, told Outside he doesn't condone hypothetical birder efforts to oust the militia group and said the work should be left to the feds. Still, he said, "my hope is we get these folks the hell out of here and they get prosecuted." 
Lead Photo: AP
Trending on Outside Online