So the Government Shuts Down. Now What?
A semi-detailed list of everything we know (and we still have plenty of questions) about possible public land closures starting tomorrow if the lights go out for the feds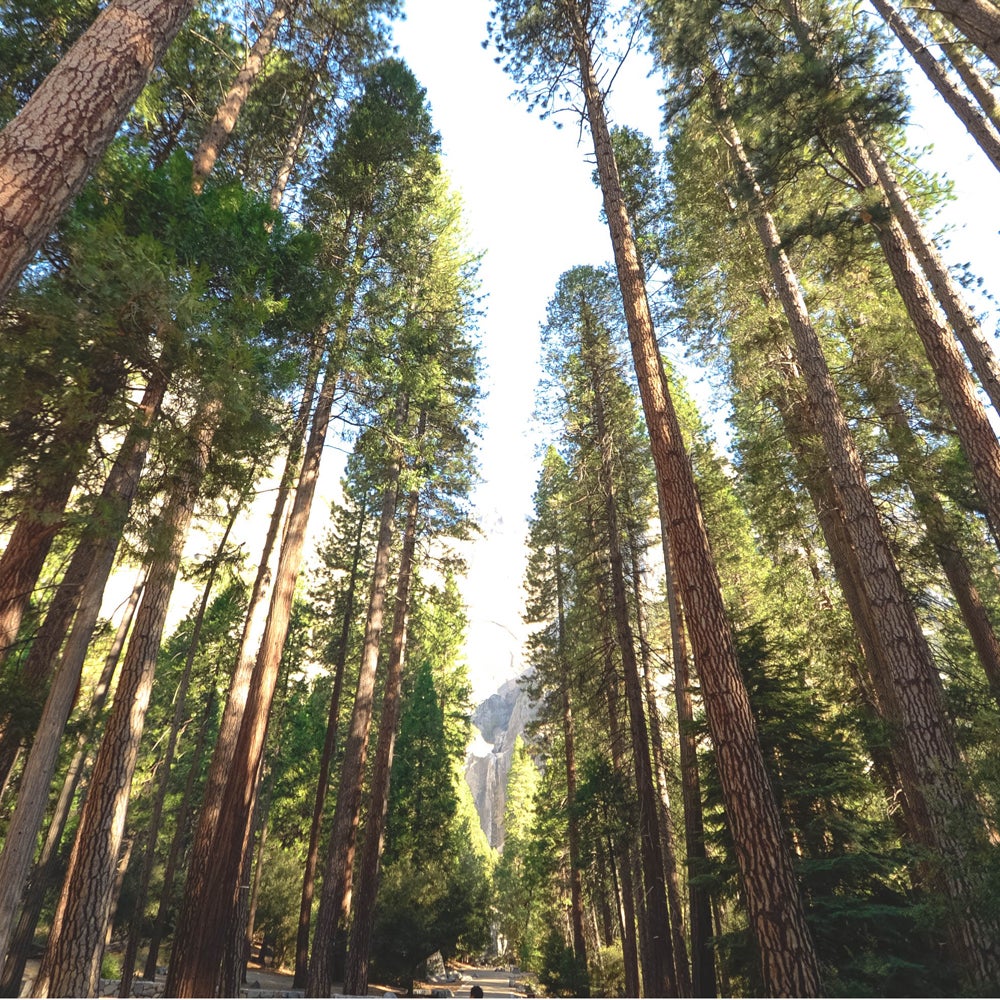 Heading out the door? Read this article on the new Outside+ app available now on iOS devices for members! Download the app.
What does the federal government shutdown mean for your weekend plans or vacation? 
The answer: it's complicated.
As the government's funding ends amid partisan wrangling, some federal lands and facilities are open, some are closed. Your best bet is to check ahead.
Consider the National Parks System, which encompasses all 417 national parks, national monuments, battlefields, historic sites, lakeshores, seashores, recreation areas, and scenic rivers and trails. "[I]n the event of a shutdown, national parks will remain as accessible as possible while still following all applicable laws and procedures," Jeffrey Olson, public affairs officer for the National Park Service, told Outside on Friday.
"We are prioritizing access to the most accessible and most iconic areas of parks and public lands," Olson said. He cautioned, "Each park, monument, recreation area, etc., will have different plans in place."
Here's a breakdown. 
The Park System
Here's what will be open—generally speaking—at national parks and monuments: 
Roads that don't require maintenance;
War memorials and open air parks;
Wilderness-type toilets (vault toilets).
Here's what may or may not be open at those sites: 
Lodges;
Restaurants;
Gas stations that require no assistance from the park to operate, such as snow removal;
Private concessionaires that have worked out in advance a way to remove snow, trash, etc., without the assistance of the park, may be able to continue operations;
Access to some public lands, trails and sites may be restricted because fewer rangers and patrols are available;
Sensitive cultural areas on all public land may see restricted access to protect the artifacts and objects; 
Some parks that see skiers in winter may have restricted access to some areas if there's a high risk of avalanche, or it's a common spot for injuries, since there will not be a regular patrol of such areas.
Xanterra Parks and Resorts, which operates, lodges, restaurants, and concessions in numerous national parks, said Friday that it had been told by the park service that roads into several national parks where it operates will remain open despite a shutdown—and so will its main lodges and operations there. Those locations include Yellowstone, Grand Canyon, Crater Lake, Mt. Rushmore, Zion, the Oasis at Death Valley and the Grand Canyon Railway, which runs from Williams, Arizona to the South Rim of Grand Canyon. For up-to-date information, visit the company's website.
Here's what won't be open at those sites:  
Visitors centers, and amenities inside them;
Services that require staffing and maintenance such as campgrounds and full service restrooms;
Gift shop inside a visitors center would not be open because a park ranger would not be available to unlock the visitors center or to staff the visitors center;
A gas station on a road inside the park that required snow removal to get there 
Forest Service Lands
The U.S. Forest Service, which is under the Department of Agriculture, manages and protects 154 national forests and 20 grasslands in 43 states and Puerto Rico. At that agency, employees not necessary for safety, law enforcement, or protection of resources are generally furloughed, a spokeswoman told Outside on Friday.
All campgrounds operated by the Forest Service, and other developed recreation sites overseen by the agency, will be shut down and visitors in occupied sites will have 48 hours to vacate;
Visitor centers will be closed and interpretive events canceled;
The National Recreation Reservation System will be shut down;
No new permits for trips will be issued during the shutdown, though existing permits for outfitters, guides, or special recreation events will be honored unless Forest Service employee presence is required for safe operation;
No new permits will be issued for woodcutting.
And Everywhere Else? 
Asked whether the public can access hundreds of National Wildlife Refuges or lands overseen by the Bureau of Land Management, which manages one in 10 acres of land in the nation, Heather Swift, a Department of Interior spokeswoman, pointed to a brief statement that said only that "other public lands will remain as accessible as possible while still following all applicable laws and procedures." 
So: Your guess is literally as good as anyone's. 
Even before the shutdown, parks advocates criticized the move to keep the parks open yet mostly unstaffed as foolish, and even dangerous. "(O)pening the parks without a full complement of staff will put the invaluable resources contained in the parks and the public at risk," Phil Francis, chairman of the Coalition to Protect America's National Parks, said Friday in a statement. Visitors who need help may not find it if trouble strikes. And without anyone around, damage may occur to public land and resources, such as archeological sites.  
As for the EPA, Administrator Scott Pruitt sent a message to employees Friday afternoon. "At this time EPA has sufficient resources to remain open for a limited amount of time in the event of a government shutdown. All EPA employees should follow their normal work schedule for the week of January 22, 2018. Should the shutdown occur and remain in place through January 26, 2018, we will provide further updates on the agency's operating status. In addition, all travel needs to be approved by the Administrator's Office."