Indefinitely Wild
Someone Died in a National Park During the Shutdown
A man fell from Yosemite's Nevada Fall on Christmas Day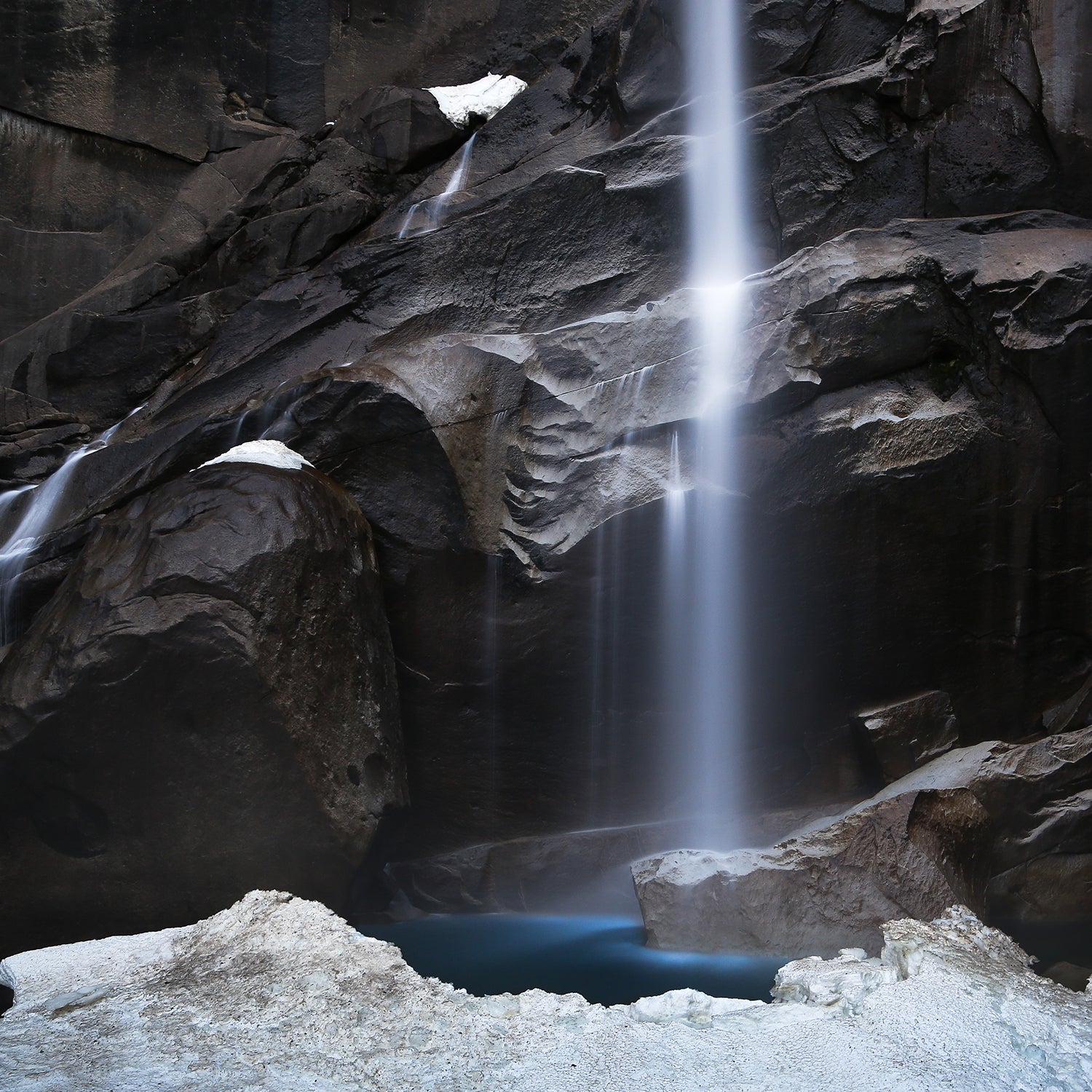 Heading out the door? Read this article on the new Outside+ app available now on iOS devices for members! Download the app.
A man died after falling into a river in Yosemite National Park on December 25, three days into the current government shutdown, according to a government spokesperson. 
"On the afternoon of Tuesday, December 25, Yosemite National Park Emergency Communications Center (Dispatch) received a 911 call regarding a male park visitor with a head injury above Nevada Fall," Andrew Muñoz, the supervisory public affairs officer for the National Park Service, told me on Thursday. "The visitor was in the Silver Apron area, a body of water between Vernal and Nevada falls. Rangers were on scene in less than an hour and the visitor was removed from the water. Medical attention was provided to the visitor, but he died from his injuries. The visitor was not in a closed area." 
I asked why the death was still unreported, over a week later. "The incident remains under investigation, which is taking longer than usual because of the shutdown," Muñoz said. "A news release wasn't issued because of the shutdown. We aren't releasing more details."
It's a remarkable testament to the professionalism and capability of park rangers that they managed to reach the remote corner of the park and provide medical aid in under an hour. During the shutdown, only about 50 park service staff are working in the park, down from the usual 800-plus. On top of that, with the gates open free of charge and a park that's experiencing beautiful winter weather, people have been flooding into Yosemite. One of the sources I spoke with, who asked to remain anonymous in order to maintain a good relationship with the National Park Service, told me the park appears to be at or near its maximum capacity. 
At least 10 people died in Yosemite National Park last year, prior to the shutdown, including another man who slipped and fell to his death near Nevada Fall. Nationwide, 330 million people visit our national parks every year, of which about 120 to 140 die in accidents. Drowning, vehicle accidents, and falls are overwhelmingly the causes of those deaths. 
Given a fully staffed park, could rangers have reached the victim sooner? Would a ranger have been able to prevent the accident by warning the victim of hazardous conditions? It's impossible to know. But it's also entirely reasonable to come to the conclusion that our national parks are less safe right now for the simple reason that more than 80 percent of the people tasked with keeping them safe are currently furloughed. And we know for sure that the investigation into the causes of the man's death is being hampered by the shutdown, according to Muñoz.
Now's probably the time to mention that this is the first year that parks have remained open during a protracted government shutdown. During the 16-day shutdown in 2013, national parks were closed, in part due to concerns for visitor safety. 
Of course, closing parks leads to other problems. In a normal December, national parks generate $18 million in spending for local communities each day. Closing them is often a case of denying those communities an economic lifeline. When Yosemite National Park was forced to close for three weeks last summer due to the Ferguson Fire, the local economy lost at least $40 million in tourist spending. 
"No one wants to see the parks close," a source told me. But no one wants to see someone die due to inadequate staffing levels either. If nothing else, I suppose this is a reminder that we need our government to work and there are real repercussions when it doesn't. 
Trending on Outside Online