The GOP Is Using Its Stacked Judiciary to Come For Your Clean Water
Clean water is just the latest front in the GOP's judicial war on your rights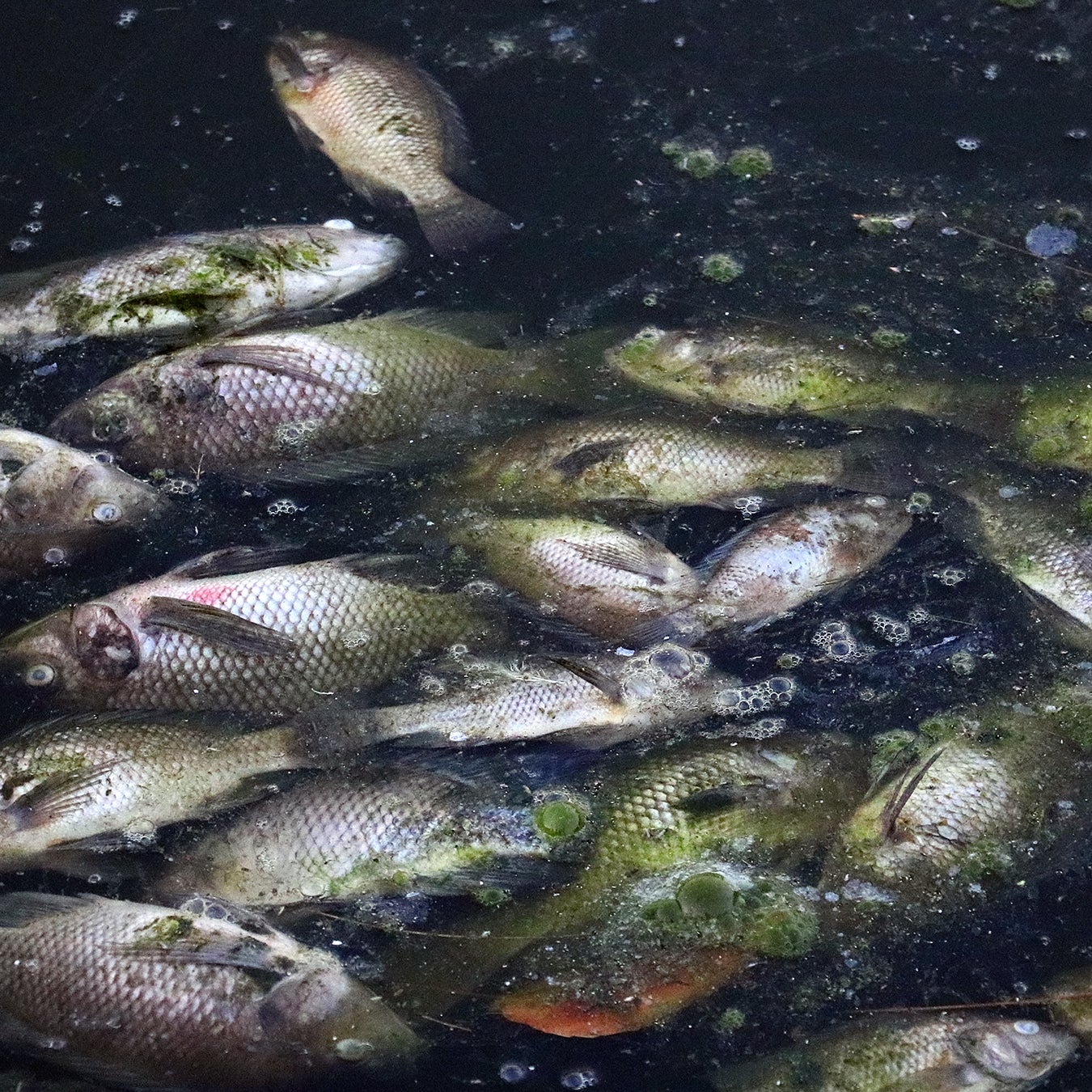 Heading out the door? Read this article on the new Outside+ app available now on iOS devices for members! Download the app.
​​Across the country, the GOP is leaning on judges appointed during the Trump years to make sweeping rulings that impact millions. That's how the party is attempting to restrict access to abortion pills, and is now trying to roll back a bedrock environmental law that protects clean water nationwide. Last week, a conservative judge in North Dakota blocked enforcement of a federal rule that protects thousands of miles of small streams and wetlands across the country. The move is the latest in a pattern of efforts by the GOP to advance its aims through the radicalized judiciary, after failing to achieve effective legislation.
This time, the matter at hand is the definition of Waters of the United States (WOTUS), which determines what bodies of water the Environmental Protection Agency is able to apply Clean Water Act protections to.
The WOTUS Definition's Evolution
The Obama administration expanded the WOTUS definition from major lakes and rivers to include small streams, wetlands, and ephemeral bodies of water that only flow part of the year. It was a logical move, since water flowing in major rivers comes first from numerous small tributaries, so polluting the latter will invariably pollute the former. And, wetlands provide critical wildlife habitats upon which large industries like commercial fishing depend, while also providing a buffer between human infrastructure and the worsening impacts of climate change.
Of course, restricting the ability for polluters to dump freely also costs those polluters money.
The Trump administration attempted to reverse the definition of WOTUS, but was met with legal challenges from environmental activists. That rule was invalidated by an Arizona judge in 2021, then the Biden administration created its own definition of WOTUS that was slightly more conservative than Obama's, in an effort to avoid future challenges.
The Biden decision didn't sit well with the newly-emboldened GOP majority in the House of Representatives, which earlier this month used the Congressional Review Act—a legislative mechanism which can't be filibustered—to pass a measure blocking the new definition. The legal block then passed the Senate with votes from anti-environment Democrats like West Virginia's Joe Manchin. President Biden used his veto power to prevent the measure from becoming law.
At the same time, 24 GOP-led states sued the federal government over Biden's interpretation of WOTUS. And, last week, that federal judge in North Dakota issued an injunction, blocking enforcement of it while the lawsuit proceeds through the courts. The injunction appears tailor made to send the matter to the Supreme Court, which heard a similar case—Sackett v. EPA—last October, and is expected to issue its ruling on that in the next several months. This new challenge could create what might amount to double jeopardy for the EPA's ability to regulate pollution.
What Dangerous Precedents Mean for Clean Water
Thoroughly explaining complex legal machinations gets complicated. So allow me to simply and briefly point out some similar issues:
Carbon Emissions
Last year, this Supreme Court's far-right majority, which consists of three justices appointed by President Trump, and one currently under fire for what can probably best be described as hyper-corruption, ruled against federal agencies' ability to create their own interpretations of statues they administer, while simultaneously removing the EPA's power to regulate carbon emissions. That precedent could be applied here, since the matter in question is similarly an EPA interpretation of a statute.
Public Health
This week, the Supreme Court is considering another case sent to them by an apparently politically-motivated circuit court judge. This one has to do with the abortion drug Mifepristone. The Court will determine whether or not to allow access to the drug while the case is appealed. That ruling could instigate a full Supreme Court case on the matter.
On February 3, a freight train carrying hazardous chemicals derailed near East Palestine, Ohio. There were at least 1,164 freight train derailments nationwide in 2022, but for reasons too depressing to recap, Republican politicians somehow seized this example as evidence that their political rivals don't care about the health of normal Americans. Donald Trump even showed up with bottles of Trump Spring Water to hand out to citizens concerned about water pollution following the crash.
The Bottom Line: We Might Be Screwed
Taken together, all of these actions demonstrate a concerted effort on the part of the GOP to achieve failed legislative goals through a judiciary that became stacked with conservative activists during the Trump years. First, they came for your abortion rights, then kneecapped the EPA's ability to take action on climate change, and are now trying to make possible the wholesale pollution of our nation's drinking water. And they're doing that while capitalizing on events like the train derailment to construct false narratives to hide those efforts from the public.
Speaking to Outside in 2018, Blan Holman, an environmental attorney, described the Trump administration's modifications to the Clean Water Act as a "free pass to dump." Should the Court revert CWA to that standard, it would eliminate environmental protections from two million stream miles—50 percent of all streams in the lower 48 states—and strip protections from 110 million acres of wetlands, which is very nearly all wetlands in the continental United States.  
The outstanding question then isn't whether or not our clean air, clean water, and enumerated Constitutional rights are under threat. It's: what are they going to come for next?