Indefinitely Wild
What Happens to the Park Service During a Shutdown?
Over 16,000 employees will go without pay and local communities will lose approximately $18 million per day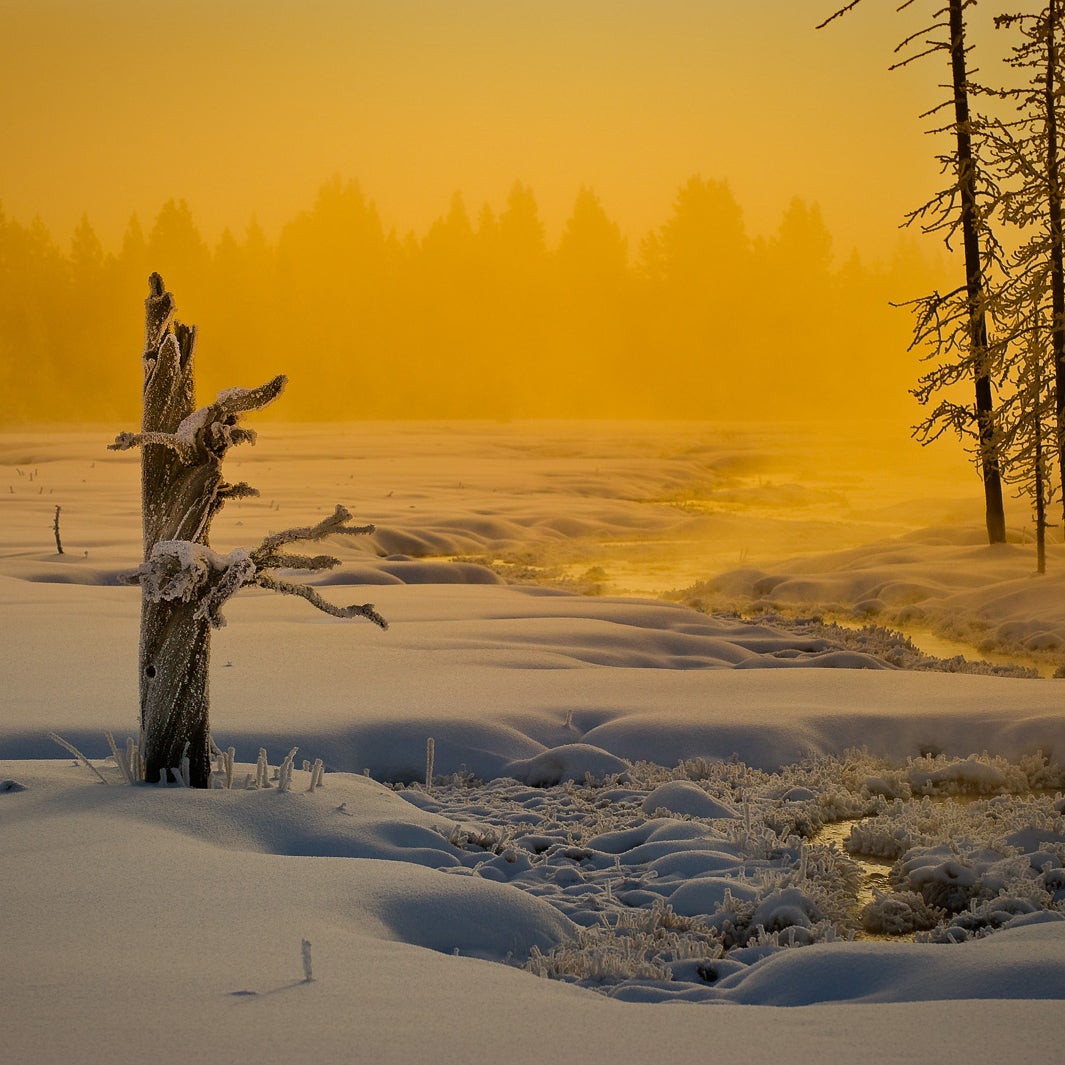 Heading out the door? Read this article on the new Outside+ app available now on iOS devices for members! Download the app.
All signs indicate that, lacking an agreed-upon budget, the federal government will shut down tonight at midnight Eastern time. What does that mean for our national parks and the people who manage them? 
You may remember the precedents for this. Last January, the government shut down for 48 hours. And in 2013, the government closed its doors for 16 days. Back in 2013, the Department of the Interior was under different management and national parks were closed entirely, while the vast majority of the National Park Service staff was furloughed. A different approach was taken in January, when a contingency plan went into effect. It called for keeping most parks open, but staffing them with only a skeleton crew of law enforcement officers and first responders.
That contingency plan appears still to be in place and it lays out this approach: "As a rule, staffing will be held to the amount needed for the protection of life, property, and public health and safety. Staffing levels will be based on the assumption that the NPS is conducting no park operations and providing no visitor services."
So, while the gates at say, Yellowstone National Park, may not be locked, all visitor centers, restrooms, and other NPS-managed services will be closed, and there'll be no one collecting entrance fees. Snow removal will not be performed. 
"The NPS will not operate parks during the shutdown—no visitor services will be provided," states the contingency plan. "The NPS will not issue permits, conduct interpretive or educational programs, collect trash, operate or provide restrooms, maintain roads or walkways (including plowing and ice melting), or provide visitor information."
NPS-managed sites consisting of buildings that can be locked will likely be closed entirely. Think stuff like presidential homes, museums, and the like. "As a general rule, if a facility or area is locked or secured during non-business hours (buildings, gated parking lots, etc.) it should be locked or secured for the duration of the shutdown," the plan reads. 
On a case-by-case basis, some concessionaire-operated facilities, such as hotels, may stay open if they don't require NPS staff in order to operate. Again, according to the plan: "If over the course of the shutdown, NPS expenditures or obligations become necessary to support commercial, concession, or partner operations, the park superintendent must require a suspension in those operations."
But it's easy to see how the lack of, for example, roadway maintenance could force the closure of concessionaire-operated facilities. Think of the Old Faithful Snow Lodge in Yellowstone. A heavy snowfall could close the roads leading to it, preventing supplies and staff, let alone guests, from safely getting there. 
All this obviously comes with economic consequences. During last January's shutdown, only 3,298 of the park service's over 20,000 employees were permitted to show up for work, while the rest went without paychecks. In a normal December, half a million people visit national parks every day, resulting in $18 million of spending in local communities each day. Many of those visits will likely have to be canceled and many of those tourism dollars will disappear as a result. During the 2013 shutdown, the NPS lost $7 million in revenue from entry fees. This is probably a good time to remind everyone that the NPS currently has a maintenance backlog totaling nearly $12 billion. 
There are also potential safety consequences for those who visit un-staffed parks during a shutdown, as well as risks to the ecological wellbeing of the parks. Last January's two-day shutdown saw problems like snowmobilers riding too close to Old Faithful, a hunter illegally killing a pregnant elk in Zion National Park, and people driving off-road across protected areas of Joshua Tree National Park. 
The overall impact of this shutdown will be determined by its duration. How long will it be? According to President Trump, it could be "very long."
Lead Photo: Howard Ignatius